What to do on World Gin Day in the UK
Safe to say, gin lovers will be spoilt for choice this weekend. To help you plan your World Gin Day, we've put together a guide of some of the best events and offers we could find to help you celebrate in style.
It's worth remembering, though, these are just a few of the events running. Check your local gin establishment to see if there's anything interesting happening.
What to do on World Gin Day 2018 in London:
6 June – Printworks, Surrey Quays Road, London, SE16 7PJ
7pm-late
BULLDOG gin hosts a party with famed DJs, music therapy experts, and specially crafted cocktails
Must book tickets
6-10 June – Dandelyan, 20 Upper Ground, London, SE1 9PD
5.30pm or 8pm start for sessions
Dandelyan, one of the best cocktail bars in London has partnered with Bombay Sapphire to create a botanical suite with live plant walls and large luscious trees, it will include classes where master mixologists will discuss the chemistry, biology and history of gin
Must book tickets
7 June – London Cocktail Club, 61 Goodge Street, London, W1T 1TL
4.30pm-11.30pm
London Cocktail Club and Whitley Neill Gin hosts a party where photographers will take pictures of the guests to be affixed to the World Gin Day Wall Of Fame
7 June – 68 & Boston, 5 Greek Street, London, W1D 4DD
5pm-9pm
Fords Gin are taking over 68 & Boston to deliver three different martinis based on their gin, there will also be 300 oysters given away for free on a first-come, first-served basis
7 June Westfield Ariel Way London Greater London W12 7FU
1pm-5pm
In-store tasting at John Lewis Westfield White City in the demo kitchen pairing delicious food and multiple award-winning Curio Rock Samphire Gin
7 June – Worship Street Whistling Shop, 63 Worship Street, London, EC2A 2DU
5pm-1am
A menu of three special cocktails created exclusively for World Gin Day made with Scapegrace gin
7 June – Mint Gun Club, 4a Brooke Road, London, N16 7LS
7pm-10pm
Oxley Gin teams up with Mint Gun Club for a special night of gin cocktails, you bring your own ingredients and they make cocktails for you, prizes will be given for most interesting ingredients, a gimlet cocktail will be served on arrival
Paid entry on the door
7 June – London Cheesemongers, 251 Pavilion Road, London, SW1X 0BP
7pm-10pm
An evening masterclass in how to pair gin with cheese from Foxhole Gin, cocktails will be served throughout the evening, each paired with local cheeses
Must book tickets
7 June – Blixen, 65a Brushfield Street, London, E1 6AA
6pm-7pm
Enjoy a taste of three different Citadelle gins from France, afterwards guests will enjoy an oyster and a 'generous' G&T
Must book tickets
7 June – Peony Bar at Opium, 15-16 Gerrard Street, London, W1D 6JE
6pm-8pm or 9pm-11pm
Taste Kyro gin while blending your own flavours with a range of botanicals. Kyro G&Ts and cocktails will also be on offer. Finnish dumplings will be served too
Must book tickets
7-10 June – Rosewood London, 252 High Holborn, London, WC1V 7EN
12pm-10.30pm
The Botanist Gin teams up with the Rosewood Hotel to transform the latter's famous Edwardian courtyard into a greenhouse replete with foliage. Gin cocktails will be on offer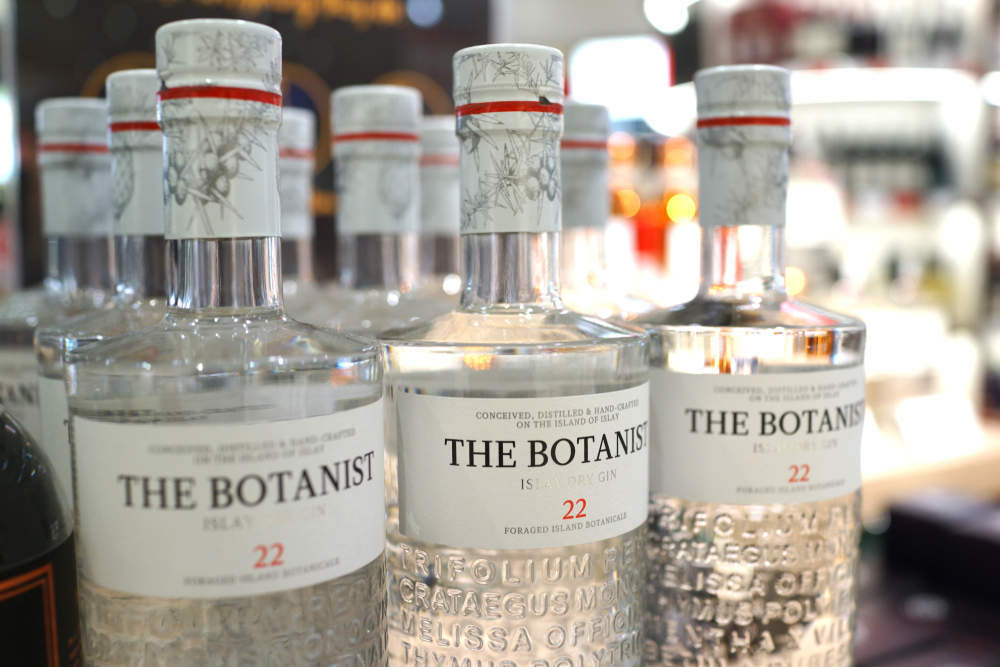 8 June – Lost Boys Pizza, 141 Junction Road, London, N19 5PX
7pm-11pm
Learn about gin's precursor, Genever and make a bottle to take home with you at this pizza and Genever evening courtesy of Bols
Must book tickets
8 June – The Ten Bells, 84 Commercial Street, London, E1 6LY
5pm-8pm
Beefeater Gin helps relaunch The Ten Bells Botanical Bar for an evening of gin and canapes with its Gin Ambassador
Entry is free but reservations are advised. Email reservations@tenbells.com, stating name, number of people, booking time and contact telephone number
8 June – Fat Bear, First Floor, 61 Carter Lane Above the Rising Sun Pub, Above the Rising Sun Pub, London, EC4V 5DY
7pm-10pm
A three-course meal paired with a variety of gins, plus a welcome drink. There's also the chance to try the limited edition No. 209 Barrel Reserve Gin.
Must book tickets
9 June – Rosewood London, 252 High Holborn, London, WC1V 7EN
3pm-5pm
As part of its collaboration with the Rosewood Hotel, The Botanist Gin's brand ambassador Abigail Clephane will demonstrate how to forage botanicals and other foods to make or pair with gin, even in central London. Foraged food samples will be on offer too
Must book tickets
9-10 June – Maltby Street, London SE1 3PA
10am-4pm (9 June), 11am-4pm (10 June)
Jensen's gin makes an appearance at its neighbour, Maltby Market every weekend, but in honour of World Gin Day they'll be serving a very special and exclusive cocktail that'll only be available for one weekend.  Make sure to check it out
9-10 June – Tobacco Docks, Tobacco Quay, West Pennington Entrance, London, E1W 2SF
11am-8pm
A real festival of gin with 60 gin distillers attending, with over 200 gins to sample, ticket holders get unlimited samples and a tasting glass as well as access to a range of masterclasses. All the gins will also be on sale at the shop
Must book tickets
9 June – East London Liquor Company, GF1, 221 Grove Road, London, E3 5SN
Tours start 12pm, 2pm, and 4pm
A special team-up between 58 Gin and the East London Liquor Company will include a tour of the latter's distillery, a boozy tasting on the history of Negroni, and a taste of some delicious BBQ alongside a Chocolate Negroni for dessert. Drinks and cocktails served throughout
Must book tickets
9 June – 2 Whitehall Court, Westminster, London SW1A 2EJ
12pm – 10pm
The Royal Horseguards Hotel's recently opened Secret Herb Garden provides the inspiration for some special G&Ts. The hotel's talented mixologists will personalise each drink with a combination of botanicals of the drinker's choosing. There are also small plates and sharing platters on offer with dishes designed to pair perfectly with the gin including harissa and fresh mint lamb cutlets, pan-fried king prawns with thyme and chorizo
7 and 9 June – Plymouth Botanical Lab @ Amathus City, 17-19 Leadenhall Market, London, EC3V 1LR, Plymouth Botanical Lab @ Amathus Soho, Hammer House, 113-117 Wardour Street, London, W1F 0UN, and Plymouth Botanical Lab @ Amathus Shoreditch, 303 Old Street, London, EC1V 9LA
7pm-8pm (7 June), 2pm – 3pm, 3.30pm – 4.30pm, 7pm-8pm (9 June)
Choose one of these special sessions and you'll get to make your own gin, trying to stick as close to Plymouth Gin's recipe as possible. Create it, bottle it, name it and take it home.
Must book tickets
7-9 June – Hoxton Hotel, 81 Great Eastern Street, London, EC2A 3HU
6.30pm-11pm (7 June), 2pm-6.30pm (8 June), 2pm-6.30pm (9 June)
As a special World Gin Day treat, Gin Journey has announced an incredible gin tour of London. The day includes five samples of gin, five cocktails, in five amazing venues a chauffeured drive from bar to bar, plus a distillery tour. As always, groups will be accompanied by a gin expert who'll be explaining everything gin-related on the journey
Must book tickets
7-10 June – Yauatcha City, 1 Broadgate Circle, London, EC2M 2QS. The Sipping Room, 16 Hertsmere Road, London, E14 4AX. Aqua Kyoto, 5th Floor, 240 Regent Street, London, W1B 3BR
Various times between 12pm and 12am, depending on the date and bar
Tanqueray takes over three of London's best bars for a celebration of its gin. Each offers something slightly different but all are unique and quirky with special cocktails on offer at each bar.
7 June – Mr Fogg's Gin Parlour, 1 New Row, London, WC2N 4EA
7pm-9pm, 8pm-10pm, 9pm-11pm
Enjoying getting driven around to each of Mr Fogg's gin bars from Covent Garden to Mayfair in a tuk-tuk. Your ticket covers the tuk-tuk journey, three cocktails, and a small snack. Each cocktail along the way focuses on a different colour to show the creativity of gin mixology
Must book tickets
8-10 June – 8 Northumberland Avenue, London, WC2N 5BY and Flat Iron Square, 68 Union St, London, SE1 1TD
Various times
Beefeater is hosting dozens of events across London to help celebrate its delicious pink gin. There's a pink gin tour bus starting from Northumberland Avenue, this will take gin lovers on a tour of London with an afternoon tea provided by Brigit's Bakery. There's also a pink gin party in Flat Iron Square where gin enthusiasts will be able to enjoy pink G&T, pink Cocktail Slushie or a pink popsicle. All drinks come with a free pot of strawberries and live music and entertainment will be available. Those who wear pink 'will not go unnoticed'
Must book tickets for the bus, the party has free entry
10 June – Nightjar, 129 City Road, London, EC1V 1JB
6pm-7.30pm
Learn how to make your own mini-bottle of gin the same way that the folks of Ableforth make their signature Bathtub Gin. Ticket holders get a welcome drink, a handcrafted mini-bottle of gin to take home. A special menu featuring Bathtub Gin will be available all night
Must book tickets
10 June – Oriole, East Poultry Avenue, London, EC1A 9LH
9pm-11pm
Bombay Sapphire has teamed-up with the Oriole bar to offer an evening of gin and jazz. Fraser & the Alibis will be playing as guests enjoy a menu of reduced-price cocktails all night
10 June – First Aid Box, 119 Dulwich Road, London, SE24 0NG
12pm
Two separate brunches are on offer. The first is a brunch served with Scapegrace classic dry gin Red Snapper. The second option is a brunch with a Scapegrace Classic Red Snapper cocktail, a breakfast martini, and a cold brew coffee cocktail
What to do on World Gin Day 2018 in the UK (outside of London)
8 June – 107-111 Briggate, Leeds LS1 6AZ
12pm-6pm
In-store tasting and bar take over with Harvey Nichols Leeds with Tyler-Street London Dry Gin.
8-10 June – The Quay, Poole, BH15 1HJ
10am-6pm
Conker Gin cocktails available at Poole Harbour Boat Show
8-9 June – Elmwood Hall, University Road, Belfast, BT7 1NF
Two entry times: 1pm-6pm and 7pm-midnight
Craft gins, masterclasses, talks, and food stalls selling local produce
9 June – Location available only to those who book
9.30am
Learn how to make a game pie with gin. Lunch is included and there will also be the opportunity to drink a few gins
9 June – 32A Old Pentland Road, Lothianburn, Edinburgh EH10 7EA
12pm
Make your own bottle and label and take it home with you afterwards. Tickets inquiries should be directed to Francesca@theoldcuriosity.co.uk
9 June – Cabinet Rooms, 2 De Lunn Buildings, Jewry Street, Winchester, SO23 8SA
12pm-5pm
Complimentary gin on arrival, village fête games and amusements, sample local and exotic gins, local gin-inspired food and produce
9-10 June – 5 Cross Belgrave St, Leeds, LS2 8JP
3pm-5pm
Three specially prepared gin cocktails served alongside sandwiches, canapes, pastries and tarts
8, 9, 22 and 23 June – Preese Hall, The Old Gun Room, Weeton, Blackpool, PR4 3HT
7pm-11pm
Black Powder Gin branded balloon glass, four large gin and tonic serves, two-course meal, other alcohol samples, £5 voucher for use on Black Powder gins, live music
9 June – Ashmolean Museum, Beaumont Street, Oxford, OX1 2PH
12pm-4pm
A launch party for two new local gins based on the collections Ashmolean and Botanic Gardens. Gin tastings, ice cream and other light snacks, and cocktail-making demostrations between 12pm and 2pm
9 June – 17-18 King Street, Old City, Bristol, BS1 4EF
12pm-10pm
A special gin and tonic menu all day, from 6pm Psychopomp Gins lead a free gin tasting session on the new rooftop bar
9 June – H1780 Tap & Still, 62-64 Bridgewater Street, Liverpool, L1 0AY
6pm-8.30pm
Cocktail making masterclass, two class cocktails and a third 'design your own' drink, a selection of hot bar snacks and nibbles between cocktail making
8-10 June – Saint Martins Walk, Leicester LE1 5DG
12pm
One wristband entitles the bearer to three cocktails from the participating bars (one per bar), five bars are taking part: 33cankstreet, 45 St. Martins, Bodega Leicester, The Bottle Garden or Grillstock BBQ Smokehouse Leicester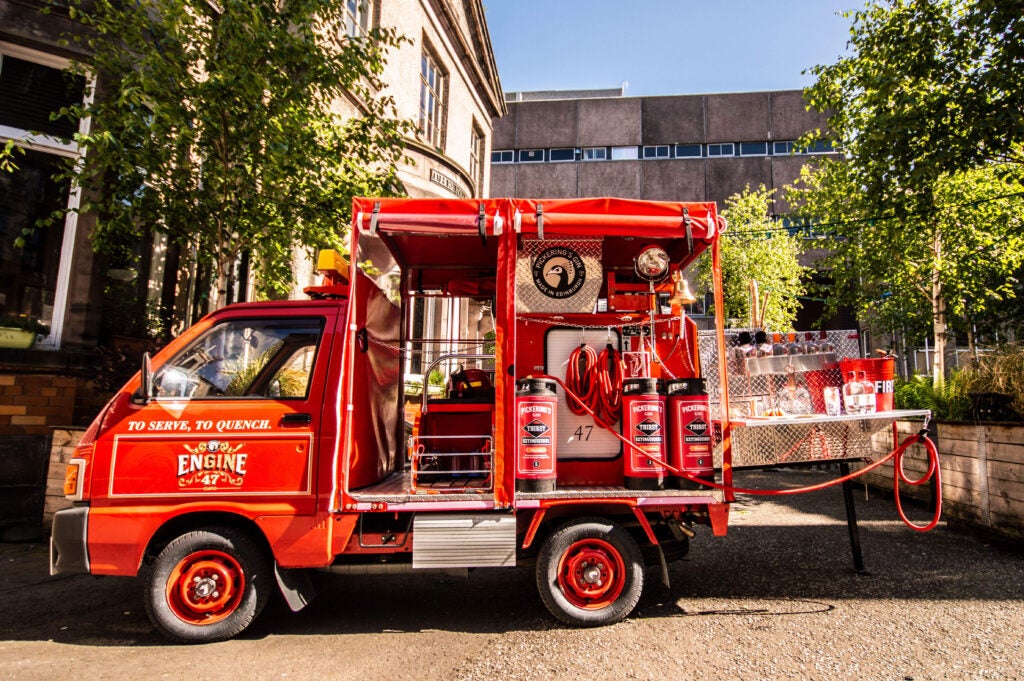 9 June – Around Edinburgh
Unknown
Pickering's have repurposed a miniature Japanese airport fire engine to become their latest mobile bar. The EnGIN47 vehicle features 6 thirst extinguishers that pump gin cocktails directly through the hoses. Other features include an in-built bar and ice well, seating for 3 passengers and an original bell to call last orders. The first 300 people to find it somewhere in Edinburgh will get tokens to redeem for drinks at at Brewhemia opposite Waverley train station's Market Street entrance. They'll also be able to sample Pickering's gin straight from the hoses.
10 June – The Daisy NQ, Smithfield Building, Tib Street, Manchester, M4 1NB
2pm-6.30pm
Five brunch-themed gin cocktails, 5 gin samples, brunch nibbles, a chaffeured trip to five incredible venues, and of course, the brunch itself
5-9 June – Churchill Way W, Salisbury, SP2 7TS. Canada Square, Canary Wharf, London E14 5EW. 71 Boughton, Chester CH3 5AF, Basing View, Basingstoke, RG21 4YY. And 223 London Rd, Worcester, WR5 2JG
7pm-8pm
Waitrose stores around the country play host to Roku Gin in an hour long masterclass, which includes a tasting an goodie bag
Must book tickets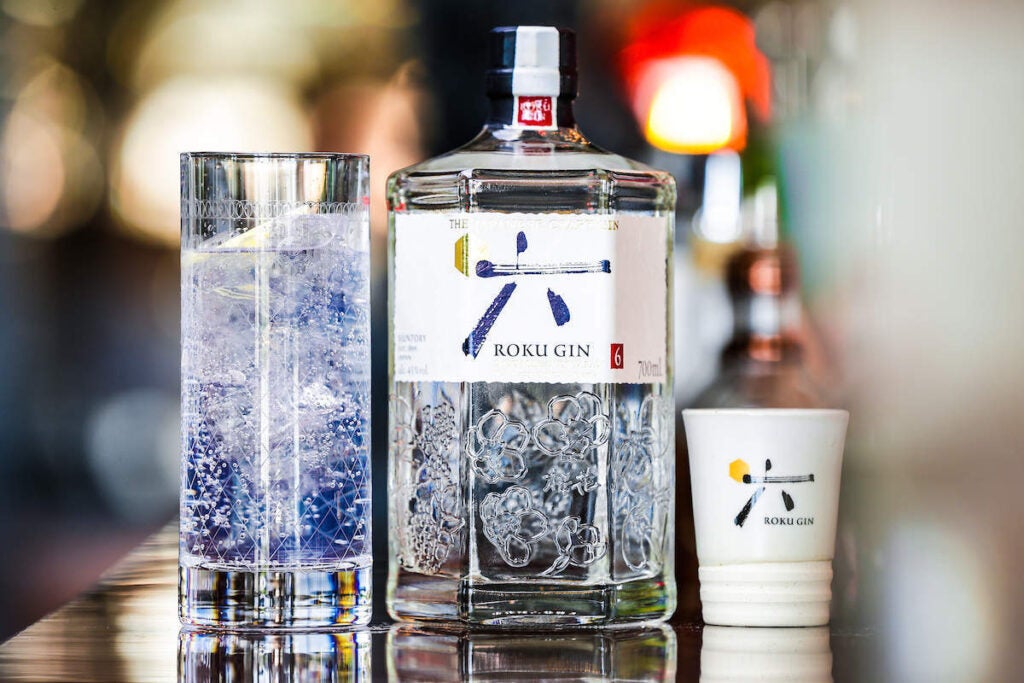 Click to the next page for Verdict's guide to all the events going on during World Gin Day 2018 in the rest of the world.