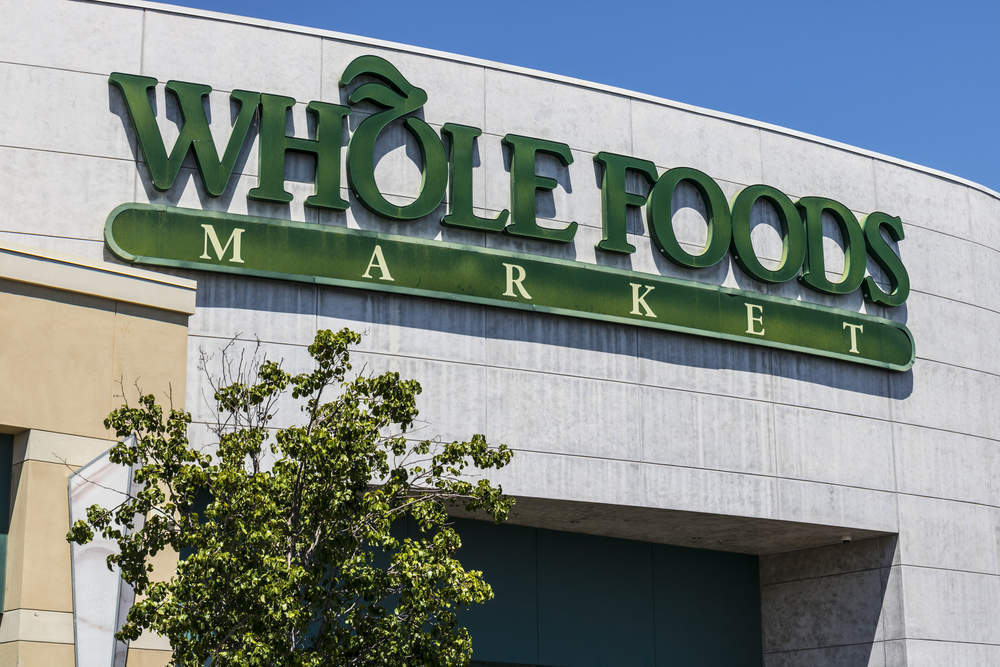 Amazon's takeover of Whole Foods in August has transformed the US grocery market in a matter of months.
In the week following the e-commerce giant's $13.7bn acquisition of the upmarket supermarket chain, Whole Foods' foot traffic from new shoppers jumped 33 percent.
Industry rivals including Walmart, Target, Aldi, Costco and Trader Joe's have already started losing their customers to Whole Foods.
Walmart regulars accounted for the largest percentage of first-time Whole Foods customers in the seven days after Amazon completed the deal, according to research firm Thasos Group.
About 3 percent of Target customers defected in favor of Whole Foods.
Meanwhile, 16 percent of first-time Whole Foods visitors used to be regular shoppers at Kroger, and 15 percent came from Costco.
Trader Joe's saw 10 percent of their regular customers shop at Whole Foods instead, and still had a 6 percent defection rate three weeks after Amazon's acquisition.
Thasos Group's chief executive Greg Skibiski said:
Amazon's acquisition of Whole Foods has the potential to be a gamechanger in the grocery space
Why are people flocking to Whole Foods?
In August, Amazon slashed the prices of dozens of items including organic avocados, Whole Trade bananas, almond butter, baby kale and rotisserie chickens by as much as 43 percent.
"The data is a striking indication of the latent demand that exists for quality organics. Walmart is no doubt preparing to work extremely hard to overcome deep-set perceptions that its organics are of a lower quality than those found at Whole Foods," said Kirthi Kalyanam, director of the Retail Management Institute at Santa Clara University.
However, Thasos Group's report notes that Whole Foods attracted the wealthiest customers from competing grocers, while a lower income demographic were not lured in by the price reductions.
What's more, lower-income shoppers were not persuaded to travel longer distances to buy from Whole Foods stores.
"Mostly, they stole the richest customers from their local competitors," said Skibiski.
For the report, Thasos Group compiled location data from 30m phones across the US over a three-week period.
The US grocery market is worth an estimated $800bn.