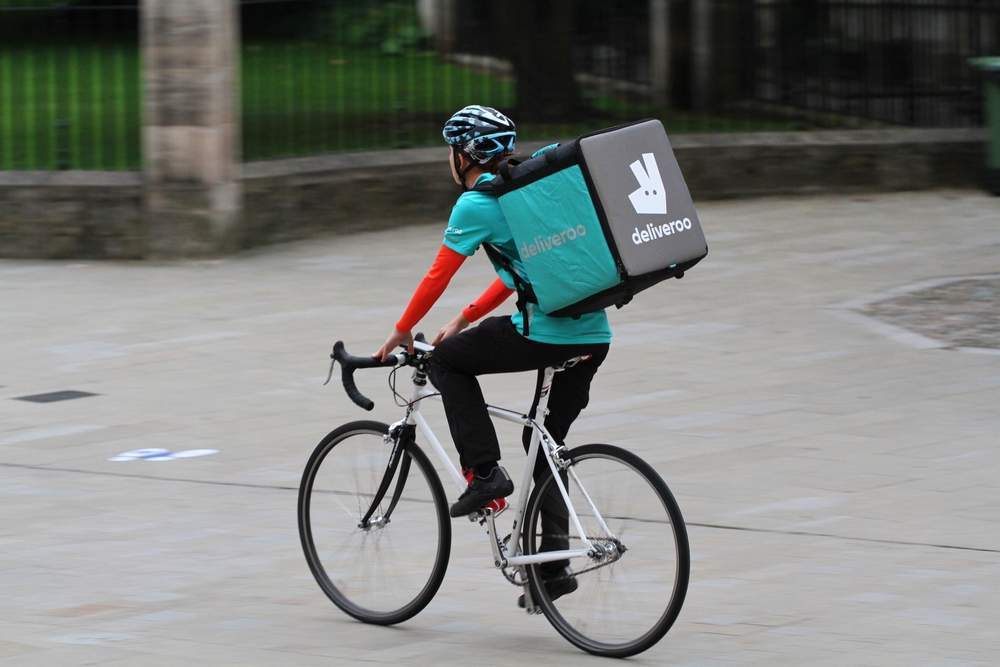 The online food delivery service Deliveroo will introduce safety measures to protect its riders, amid a rising number of acid attacks in the UK capital.
Over the course of three weeks, 71 Deliveroo riders have refused to complete deliveries in London because of safety fears.
Last month, riders delivering food for Deliveroo and UberEats were injured in east London by two men on a moped who threw the corrosive substance in their faces.
Led by Jabed Hussain, one of the victims of the acid attack, delivery riders protested outside parliament on 18 July demanding protection from violence.
Deliveroo's employees are all self-employed meaning that they are not entitled to sick pay if they get attacked. They also use their own bikes and mopeds to deliver.
However, the company has taken swift action in response to the rising safety concerns, launching a new app feature allowing riders to issue security alerts.
The company added that it is recruiting 50 new members of staff who will focus on rider safety.
Deliveroo is also trialling the use of helmet cameras in Hackney, east London, so that riders have footage of any incident, which they can then pass on to the police.
Seven riders have already been offered the opportunity to work in alternative UK locations away from the capital.
"The safety of our riders is the most important thing to us, and it's our responsibility as a company to step up our efforts so they can feel safe all of the time," said Deliveroo's managing director Dan Warne.
The number of acid attacks in the UK has more than doubled since 2012 and increased by 74 percent in the past year alone.