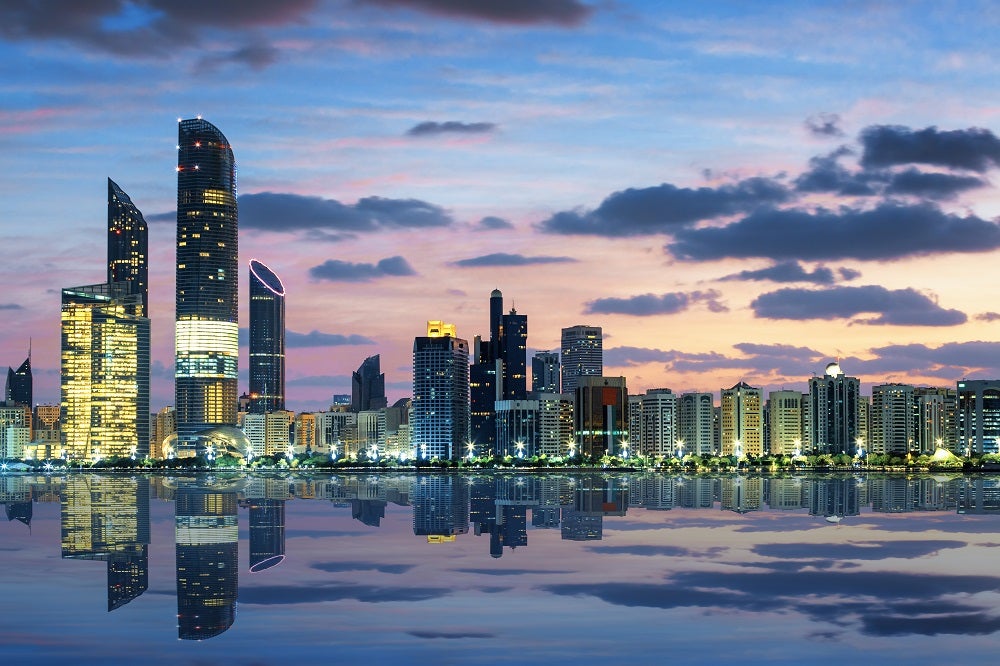 In recent years, a stream of UK entrepreneurs have been moving to Abu Dhabi to accelerate their growth and access to new markets. With UK investment fund Hambro Perks having launched the USD 50 million Oryx Fund in Abu Dhabi's global tech ecosystem, Hub71, in 2021, venture capital funds and startups are demonstrating their increasing confidence in Abu Dhabi.
We speak to Bradley Jones, executive director at the UAE-UK Business Council, to understand how UK enterprises and investors can make the most of the growing opportunities.
Components of success
"The UK startup landscape is diverse and cuts across many sectors," says Jones. "British startups have a global mindset, and they are very entrepreneurial when it comes to seeking out opportunities overseas.
"When they need to scale, they're looking for markets that score well on ease of doing business. Where there's minimum red tape, minimum regulation and regulatory sandboxes where they have the space to experiment.
"They're looking for markets where entrepreneurs are valued and appreciated, where there's an ecosystem of support."
What does Abu Dhabi offer UK entrepreneurs?
Abu Dhabi, the UAE's capital city, ranks first in the Middle East and 12th globally for ease of doing business. Its government is committed to the diversification of the economy in cutting-edge sectors, including AgTech, HealthTech, EdTech and FinTech. This is reflected in pioneering initiatives such as 'Entrepreneurial Nation' and 'Principles of the 50' which are 10 principles guiding the next 50 years of development. "This is an economy in transition," says Jones. "That creates lots of opportunity."
Strong institutional backing gives entrepreneurs the confidence and support they need to pursue sustainable growth. "Abu Dhabi has a long-term vision," explains Jones. "That means that programmes are not just around for a year or two, they're around for the long-term."
Core to Abu Dhabi's offer for disruptive technology businesses is Hub71. This vibrant ecosystem offers international startups at all stages a community of likeminded entrepreneurs, corporates and investors, brought together to accelerate innovation. Its range of programmes provides the support startups need to scale their businesses and access opportunities in expanding markets across the Middle East, Africa and South Asia.
As well as this, Abu Dhabi offers all the geographical advantages of being located in the heart of the Middle East. "Abu Dhabi is a bridge between Europe and Asia," says Jones. "If you're a tech startup and you see hubs for growth, Abu Dhabi is in the middle of those hubs, it's in the middle of time zones.
"Even closer to home, there are good regional opportunities. Abu Dhabi is a good place to establish yourself for the opportunity of finding local partners and winning business opportunities."
The UK and UAE have a supportive business relationship, which has been enhanced in recent years. "The really big game changer was Hambro Perks' fund, set up last year, based out of Hub71. That's a strong vote of confidence for Hub71," says Jones. And last September, the UK and UAE signed their Partnership for the Future agreement, committing both sides to collaboration on global issues including climate change and education.
Enabling innovation, accelerating growth
"Hub71 is a buzzing place, an ideas place," explains Jones. "There are lots of entrepreneurs around and they are really supported by the government and by the authorities. They want entrepreneurs to be in Abu Dhabi and to succeed."
"There's a very strong emphasis on skills and Emiratisation in the UAE. If you're an entrepreneur from the UK looking to grow in Abu Dhabi, you can meet lots of interesting people to bounce ideas off."
Entrepreneurs can access a range of programmes designed to make businesses thrive. Among them, The Outliers program connects entrepreneurs with corporates and government organisation to address real-world industry challenges. For budding entrepreneurs in the ideation phase, Ventures Lab is a venture building program that assists founders in creating minimum viable products (MVPs) whilst providing regional market access, access to a team of entrepreneurs and industry experts, as well as a USD 80m venture capital fund.Whereas the Hub71 Incentive Program offers founders a more affordable way to set up and start operating through generous subsidisies and additional value-added support.
"We're in a really good place, with strong commercial collaboration between the UK and the UAE," says Jones. "The next big step will be for the two countries to establish more trade relationships."
For ambitious UK startups, there has never been a better time to explore the opportunities available in Abu Dhabi. Hub71 provides the support they need to scale with confidence.
To find out more about joining Hub71's Ventures Lab or any of its other programs click here, download Hub71's Impact Report below.