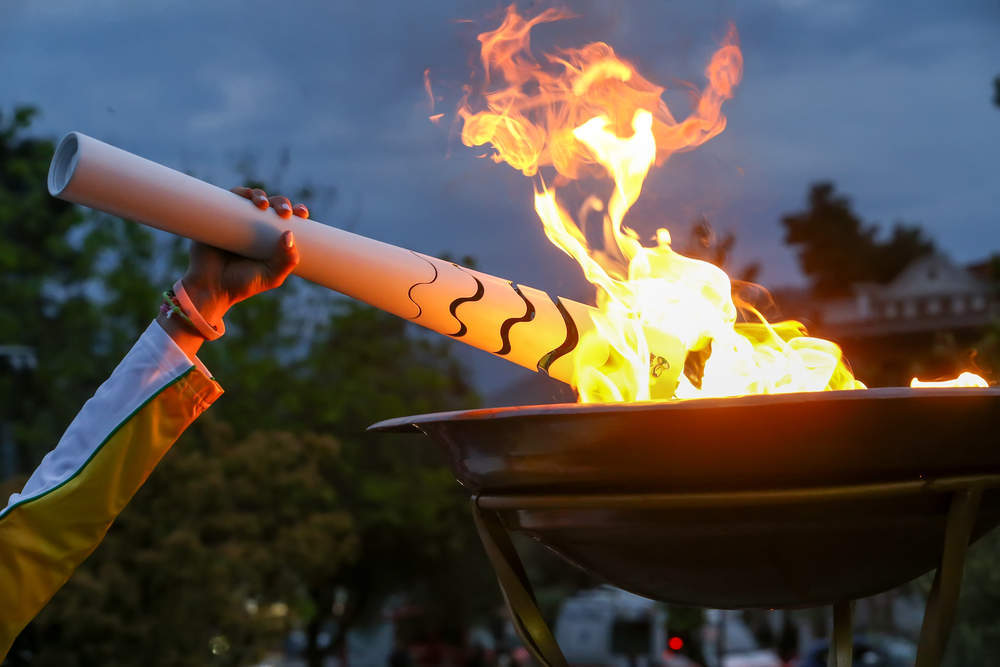 The Olympic flame arrived in South Korea today, 100 days before the Winter Olympics 2018 in Pyeongchang begins.
South Korean sports minister Do Jong-hwan and 2010 Vancouver Games figure skating champion Kim Yuna carried the flame in a special lantern as they emerged from a Korean Air flight at Incheon airport.
Amid rising tension surrounding North Korea's nuclear programme, Olympic organisers are hopeful that the Games will help promote peaceful relations across the Korean peninsula.
As many as 7,500 torchbearers will carry the Olympic flame, symbolising the 75m people who live on both sides of the divided Korean peninsula.
The relay's theme is Let Everyone Shine.
The Winter Olympics 2018 chief organiser Lee Hee-Beom said:
The Olympic Games and the Olympic flame are symbols of hope and peace. The Games have the power to bring the world together.

Today is a very important and proud symbol of our work and passion in bringing one of the most exciting sporting events ever to our country. We want the Olympic torch relay to connect you to the Games, and ignite passion and excitement in every corner of Korea.
Even though 1.18m tickets for the Pyeongchang Games in February are on sale, only 180,000 have been sold so far across the world.
In October, France's sports minister Laura Flessel said that France's Winter Olympics team would not travel to the 2018 Games in South Korea if security cannot be guaranteed.
France, Germany and Austria have also raised concerns over the safety of their athletes during the Games, and the UK has drawn up evacuation plans in case of an emergency.
The Games will take place just 80 km (50 miles) from the world's most-heavily armed border.
While the International Olympic Committee (IOC) would like to have North Korean athletes represented at the Games, only figure skaters Ryom Tae Ok and Kim Ju Sik have met the qualifying standards.
The Olympic flame last burned over South Korea during the 1988 Summer Games in Seoul.