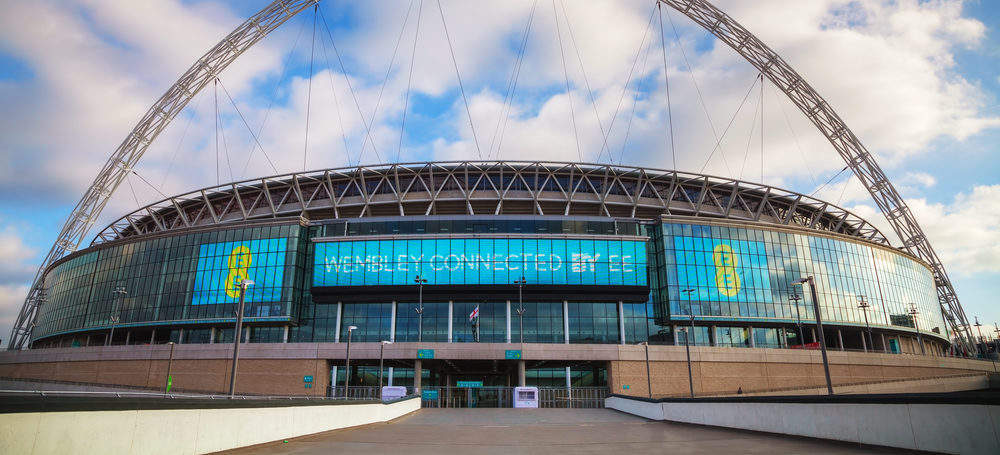 The English Football Association is reportedly in talks with the Welsh, Scottish and Northern Irish associations over a potential joint bid to host the 2030 Fifa World Cup.
According to The Guardian, FA executives Martin Glenn and Greg Clarke met their home nations counterparts in Russia last week to discuss the pros and cons of making a bid.
The FA previously said that it would not make a further bid to host the World Cup until the process became more transparent and fair following the FIFA corruption scandal. Despite England bidding to host the 2018 and 2022 competitions, FIFA handed the tournaments to Russia and Qatar respectively. Many suspected that these decisions were the result of corruption, which eventually proved to be true.
However, the recent success of a joint bid between the United States, Canada and Mexico to host the 2026 competition has convinced the organisation that they might stand a better chance in future votes.
Fifa president Gianni Infantino has suggested that, if he is still in charge of the non-profit organisation by the next vote, a bid from England, or the United Kingdom, would likely be accepted.
Infantino said:
"As much as we were neutral on 2026, we will certainly not be neutral for 2030 when it will absolutely be Europe's turn. And if I am still president we will have just one bidder,

"England alone would have a strong bid, but that bid would be even stronger if more countries were involved."
If the FA move forward with their plans, UK 2030 seems highly likely. However, is hosting the World Cup really worth the effort, and what impact does it have on the host nation?
Creates jobs
A study conducted by Brazil's Ministry of Tourism found that hosting the 2014 World Cup spawned 1m new jobs.
According to the Brazilian tourist board, more than 700,000 of these jobs are permanent, meaning that the nation has continued to see the benefit of the tournament long after the World Cup reached its conclusion.
South Africa, the hosts of the 2010 World Cup, also saw thousands of jobs created.
More than 2,100 people were employed to construct the Green Point stadium in Cape Town.
According to FIFA, 99% of those employees were locals. Likewise, 1,200 of them were trained especially to work on the stadium. This gifted them skills that will have stood them in good stead to find further work following the World Cup.
As of April 2018, there were 2.8m unemployed people in the UK according to the Office for National Statistics. The UK probably wouldn't see the same numbers as somewhere like Brazil. There would be no stadiums to build, but it would open up opportunities in the tourism industry.
Attracts tourists
According to The World Bank, South Africa recorded 8.1m tourist arrivals in 2010. That was up over 1m, or 15% on the previous year.
The likes of Brazil has also seen the benefits that the World Cup has on the tourism industry. The South American country welcomed 5.8m tourists in 2013, which climbed to 6.4m the following year. As did Germany, the 2006 World Cup hosts. The European country saw tourist numbers climb by 10% that year, from 21.5m to 23.6m.
Likewise, these tournaments have continued to see increased tourism numbers in the years that followed. All three nations have seen numbers remain above pre-World Cup levels ever since they hosted the tournament.
One possibility is that hosting these tournaments, and almost forcing tourists to visit these places, helps to debunk myths and fears that people might have. South Africa is often noted for its high murder rates. Likewise, many feared racist or homophobic attacks in Russia. However, these tournaments seem to pass largely without incident. We can't say for certain whether this good publicity has any effect on tourist numbers, but it certainly doesn't do any harm.
Following the 2010 World Cup, John Saker, chief operating officer of KPMG Africa, predicted that South Africa would continue to benefit from "word of mouth and goodwill for years to come".
Economic boost
It goes without saying, seeing tourists flood into the country also provides an economic boost. The Brazil World Cup reportedly injected more than $8bn (R$ 30bn) into the economy.
Industries like hospitality and the food industry see improvements throughout the tournament. Hotel occupancy rates in Brazil's 12 host cities were 45% higher than expected during the first week of the 2014 tournament.
Likewise, Russia's hotel industry has seen a similar surge in bookings. While there were still some rooms available heading into the tournament, options were slim and prices were high. According to STR Global and Tourism Economics, hotels are expected to see revenue increase by 20%-30% for each available room throughout this year's tournament.
That isn't to say that the World Cup itself is a profitable event. According to FIFA documents, Brazil's total spend on the tournament cost upwards of $15bn. That means that Brazilian taxpayers were at least $7bn out of pocket. However, FIFA argues that many of the costs involved weren't spent directly on hosting the tournament. Instead, this money went on improving transport links, telecommunication systems and infrastructure. These will all continue to benefit the Brazilian people for years to come.
Russia has also spent close to $12bn in preparation for the 2018 tournament. The country spent much of that on building new stadiums.
Although, things would be different for somewhere like the UK, were it to be successful in its 2030 bid. The nation already boasts some of the best stadiums and training facilities in the world. It also has excellent transport links, hotels and infrastructure. Very little, aside from a few minor stadium expansions, would need to be done to prepare for another major tournament.
Improves life for locals
So the World Cup doesn't tend to produce profit. Even Germany, another country with a strong sports infrastructure, made an economic loss of around $3.5bn. Germany saw a return of around $2.4bn for their $6bn spend. Most of that went to the retail and hospitality industries.
However, while it comes at a cost, hosting the World Cup does improve the quality of life for those living in host cities, whether that's through access to new, modern facilities, employment opportunities, or an increase in police presence and efforts to stop crime in an attempt to make host cities look more presentable on the world stage.
The UK would likely benefit far less than many past nations from minor economic boosts. However, at the very least, hosting a major sports event like the World Cup offers locals an emotional boost.
Inhabitants of host nations reported increased levels of happiness in the wake of a major sports tournament, data published by the European Commission revealed. And according to research company Psychological Technologies, a 1% happier workforce could boost the UK economy by £24bn a year.