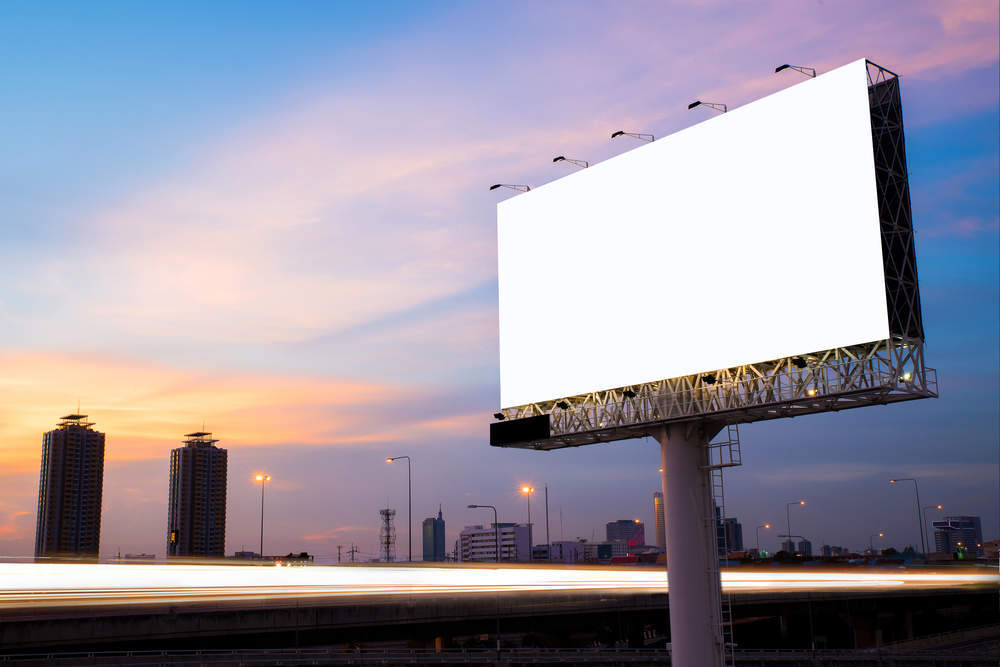 Shares in the world's largest advertising company WPP dropped nine percent at the start of trading today amid slowing sales and concerns about future growth.
Investors backed out of the stock after Martin Sorrell, WPP's 72-year-old chief executive, blamed the uncertainty in the global economy for the downturn.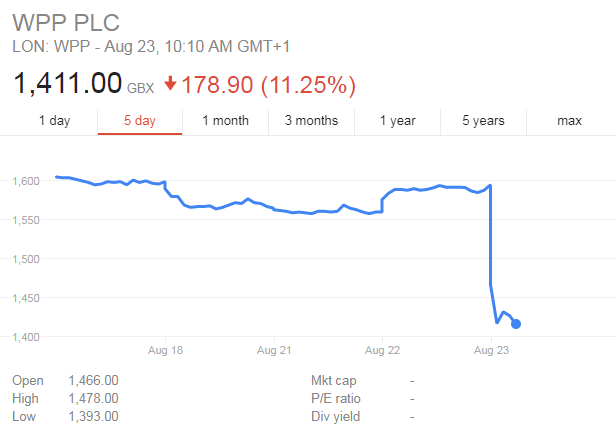 The company is on track to record its worst year in growth terms since the recession of 2009 when it reported a full year fall of 8.1 percent.
The advertising giant was forced to slash its growth forecasts for the second time after sales went into reverse in the first half of this year.
After a marked deterioration occurred in the second quarter, the company cut its full-year growth forecast for revenues and net sales from two percent to between zero and one percent.
The company said:
Following the pressure on client spending in the second quarter, particularly in the fast-moving consumer goods (FMCG) or packaged goods sector, the full year revised forecast has been revised down further, with both like-for-like revenue and net sales forecast to be between zero and 1.0 percent growth.
WPP blamed its poor performance on growing economic uncertainty, rising populism, as well as "bumpy" growth in Brazil, Russia and China.
Sorrell said:
Trumponomics may well have resulted in an increase in the United States GDP growth rate … [but] the limitations of the new administration seem to be jeopardising the anti-regulatory, infrastructure and tax reduction programme that was promised. The general atmosphere in relation to Trump and business has stuttered. It is not as good as it was.
All regions, except the UK, Latin America and central and eastern Europe showed lower revenue than the previous year.
The UK was the best-performing overall region with net sales growth of four percent to £417m in the second quarter.
Sorrell said WPP was preparing for Brexit by increasing investment in its key European markets, adding that free movement of staff will be crucial to maintaining UK growth.
He said:
About 17 percent of the 14,000 to 15,000 people we have in the UK come from the European Union. If there are severe restrictions on their movement inward or outward in the future that will obviously impact our business in the UK. Our response [to Brexit] is to increase investment in France, Germany, Italy and Spain. Those are four of our top 10 markets and we can't afford to lose influence or position in those markets.