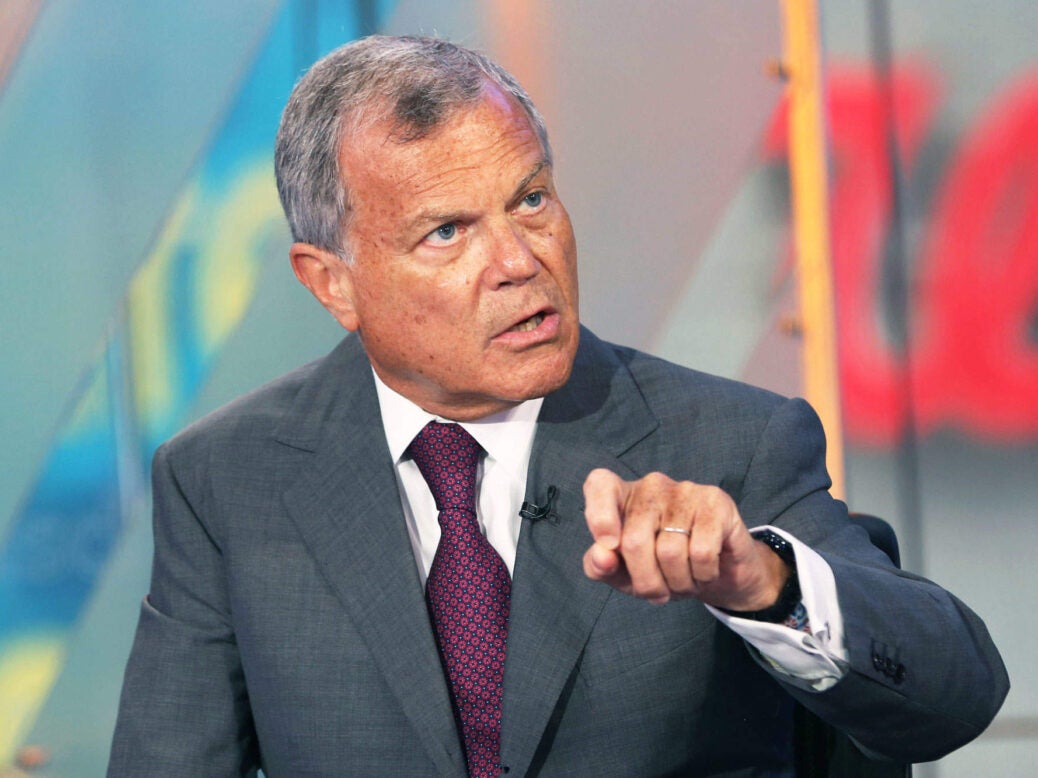 The world's largest advertising group WPP has branded 2017 a miserable year as the sector struggles to adapt to the digital world, sending shares sharply lower.
The world's largest advertising group reported a 1% dip in net sales 2017, its worst year in growth terms for a decade.
WPP shares fell by around 12% at the start of London trading today.
WPP reported billings dropped 5.4% to £55.6 billion, down 3.9% in constant currency and down 5.4% like-for-like basis.
In a statement the company described 2017 as "not a pretty year" due to digital disruption and depleted advertising budgets.
The UK company posted a 0.6% rise in revenue to $870 million in the 12 months to 31 December, but saw revenue declines in its three other divisions: data investment management, PR and public affairs, and branding and identity and specialist communications.
Expenses before interest, taxes, depreciation and amortisation were down 2.1% to $138 million for 2017. On a statutory basis, pretax profit increased 12%.
Despite a softer media market, WPP's Australia and New Zealand advertising, media and investment management arm saw pretax profits surge to $125 million, up 3.1% from last year.
What was said:
WPP chief executive Martin Sorrell, said it was a rough year, with "flat like-for-like, top-line growth, and operating margins and operating profits also flat, or up marginally".
The group said its performance was dampened by the impact of digital disruption and the short-term focus of zero-based budgeters, activist investors and private equity.
As result the FTSE 100 company said it would look to streamline its operations by simplifying its structure from a constellation of companies to "to a cohesive global team dedicated to the core purpose of driving growth for clients".
As a result Sorrell said WPP will simplifying its operations into a more condensed model.
Sorrell said:
As we build an increasingly unified WPP, we are focusing on a number of areas that will allow us to deploy our deep expertise with greater flexibility, efficiency and speed. These include: further simplification of our structure.

In this environment, the most successful agency groups will be those who offer simplicity and flexibility of structure to deliver efficient, effective solutions — and therefore growth — for their clients. With this in mind, we are now accelerating the implementation of our strategy for the group.
Background:
The results come the day after the PR giant announced the merger of PR divisions Burson-Marsteller and Cohn & Wolfe into what becomes the world's third-largest PR firm.
The announcement underscores further signs that the media market is flat, with shares in, Publicis, Omnicom and Interpublic Group all struggling over the past 12 months.
WPP was forced to slash its growth forecasts for the second time in mid-2017 after sales went into reverse in the first half of the year.
After a marked deterioration occurred in the second quarter, the company cut its full-year growth forecast for revenues and net sales from two percent to between zero and one percent.
WPP's largest client, US car-makers Ford Motor said in November last year that it was considering the future of its marketing model, and reportedly extended its agreement with the company by just one year.