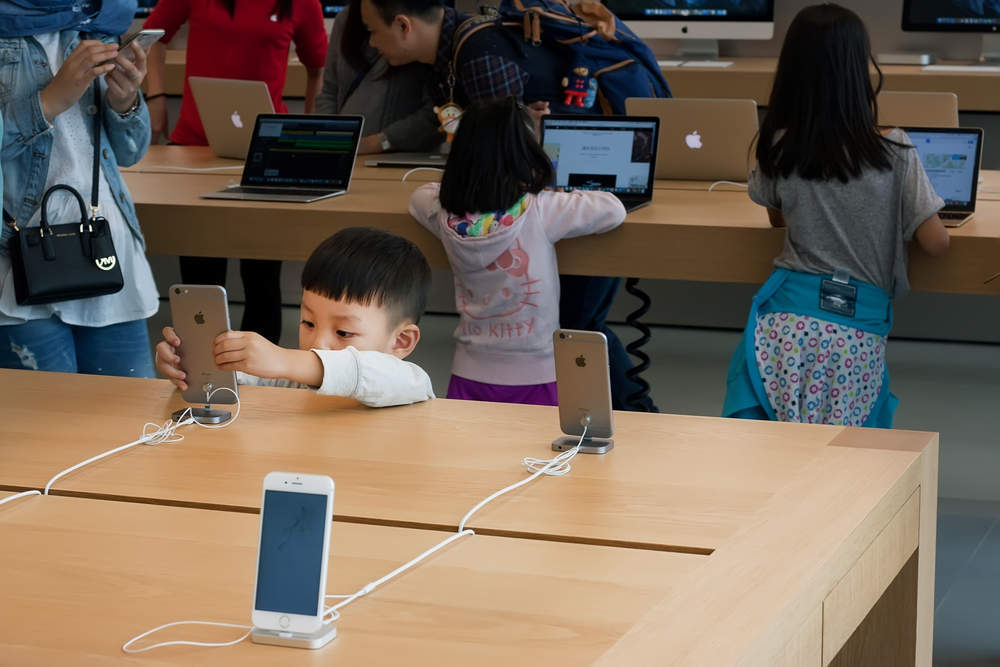 Apple's latest iPhone, due out in September, is rumoured to be priced at over $1,000 — is this clever pricing or corporate greed?
There are real risks for Apple if it goes this route: sales — already struggling in a saturated and somewhat stagnant market — could give lower priced iPhone if it does not get a design makeover.
However, perhaps counter-intuitively, there are also risks for Apple if it doesn't introduce a super-premium iPhone: its brand could be damaged if it fails to keep up with nimbler competitors.
In reality, people have already demonstrated that they are prepared to pay over $1,000 for an iPhone.
The iPhone 7 Plus 256GB today for $969. Add in tax, a case, or a pair of AirPods, and you're over $1,000.
In many markets outside the US, the iPhone 7 Plus already starts over the $1,000 mark with VAT factored in.
There may be a psychological barrier to crossing the four-figure mark as a starting price in the US, but in real terms, we are already past this.
Apple may need to build a pricier, more exclusive phone that experiments with different design elements and technologies just to keep its edge.
In general, segmentation is sound business strategy: businesses can maximise profits by selling higher-margin things to people willing to pay more.
However, in Apple's case, creating a super-premium line also helps correct for the curse of its success.
Apple sells over 200m iPhones a year.
If Apple just builds a single type of iPhone, it will not be able to adopt any new technology or material that cannot be immediately manufactured in such high quantities.
That leaves Apple vulnerable to competitors operating in smaller volumes.
However, there are risks to moving upmarket, as well.
Apple is not a luxury brand for wealthy consumers — Apple is an approachable luxury brand.
Apple's scale imposes some limitations, but it also helps Apple rapidly create huge installed bases for new Apple integrated services.
Shunting innovations over to a lower-volume iPhone Pro would lower the chance of Apple establishing itself as a leader in these areas.
Still, the biggest danger of segmentation for Apple is the possibility that consumers priced out of the super-premium phone will not be excited enough to buy the regular iPhone.
In the West, where Apple's ecosystem is most sticky, disaffected people would still stay with Apple, but they would extend the replacement cycle, which could be devastating to Apple's earnings.
A smaller percentage would switch to premium-priced Android alternatives from Samsung, Google, Essential, or others.
In China, where people are less brand loyal to begin with, instead of buying iPhones, prospective buyers would look to the likes of Huawei, Oppo, or Xiaomi.