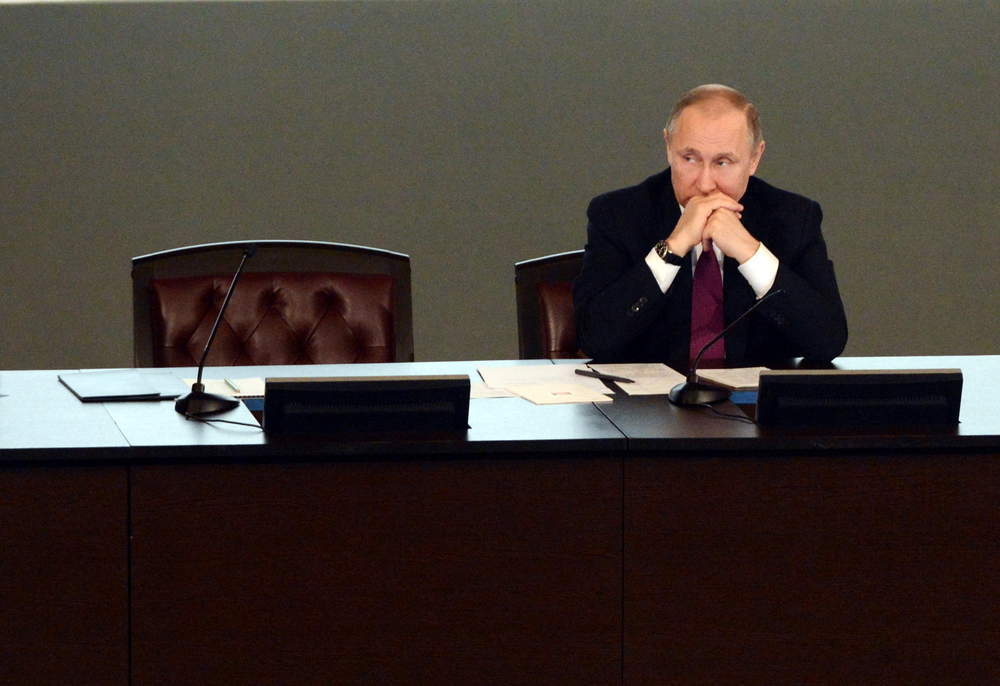 The US, along with European Union and Nato countries, have joined together in a mass expulsion of alleged Russian spies and diplomats, in a show of solidarity with the UK after a former Russian spy was poisoned on British soil.
More than 130 diplomats from 23 EU and Nato countries and Australia announced measures against Moscow for its role in a nerve agent attack on the former spy Sergei Skripal and his daughter in the UK city of Salisbury this month.
In the most decisive action taken by any state, US President Donald Trump ordered the expulsion of 60 Russian diplomats, including 48 intelligence agents from the US, and the closure of the Russian consulate in Seattle.
The UK — which expelled 23 diplomats earlier this month — welcomed what UK Prime Minister Theresa May said was "the largest collective expulsion of Russian intelligence officers in history".
New Zealand said it would be ready to expel Russian spies from the country, but was not aware of any stationed there.
This is how many diplomats and alleged spies were expelled from each country
US — 60
Ukraine — 13
Germany — 4
Poland — 4
France — 4
Canada — 4
Lithuania — 3
Czech Republic — 3
Netherlands — 2
Australia — 2
Denmark — 2
Spain — 2
Italy — 2
Latvia — 1
Estonia — 1
Croatia — 1
Finland — 1
Hungary — 1
Albania — 2
Norway — 1
Macedonia — 1
Sweden — 1
Canada expelled four intelligence officers, who were identified as undermining Canada's security while a further three applications by Russian diplomatic personnel will also now be rejected, Canada's Foreign Affairs Minister Chrystia Freeland said.
Australia's prime minister said further actions were on the table, including a boycott of the 2018 World Cup in Russia.
Austria's chancellor announced it won't be expelling any Russians, but supported the withdrawal of the EU ambassador. The country is keen to keep "the channels of communication with Russia open".
Iceland announced a boycott of the 2018 World Cup in Russia and a suspension of bilateral relations with Moscow at the highest level.
The EU recalled its ambassador to Russia, while President of the European Council Donald Tusk said to expect further measures from the member countries soon.
Today 14 EU Member States decided to expel Russian diplomats as direct follow-up to #EUCO discussion last week on #SalisburyAttack. Additional measures including further expulsions are not excluded in coming days, weeks.

— Charles Michel (@eucopresident) March 26, 2018
What this means:
Tension between western states and Russia has climbed to its highest point since Russia seized and annexed the Ukrainian region of Crimea in March 2014.
The EU's show of solidarity with the UK has also been taken as significant — coming as the two are locked in tough negotiations over their future relationship after the UK leaves the trading bloc in March 2019.
The strong US reaction — despite Trump himself remaining quiet so far — suggests the administration has toughened its stance towards Moscow.
Background:
The mass expulsion of Russian operatives and diplomats came after the UK said it was  "highly likely" that the nerve agent attack was the work of the Russian state.
During a parliamentary debate on national security and Russia in parliament yesterday, May said:
We have no disagreement with the Russian people who have achieved so much through their country's great history. But President Putin's regime is carrying out acts of aggression against our shared values," she said Monday. "The United Kingdom will stand shoulder to shoulder with the EU and NATO to face down these threats.