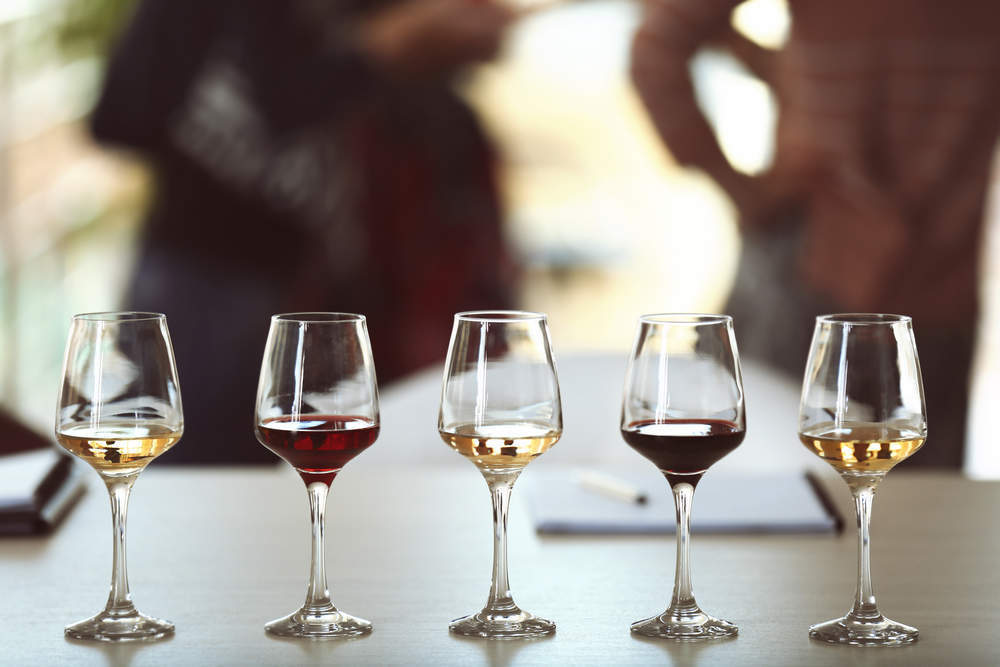 Noting the floral flavour of a soft white or the mellow, rich taste of a well-matured red is no longer just a pastime of the high-class.
Snobby and pretentious are just some of the words that might have once been used to describe wine tasting by those in the bottom 99%.
However, vineyards are beginning to attract a wider demographic of connoisseurs. Once viewed as a hobby for rich, old men, wine tasting is now attracting a younger audience that is helping to shed its pretentious image.
Jenna Jones of wine tourism company Grape Escapes told the Telegraph:
The tourism business structure has changed.

It used to be mainly male, mainly people who already knew about wine. These days, we're taking couples, younger people and small groups of friends. On a recent tour to Bordeaux, we had a 19-year-old couple alongside a fellow of 75.

How well do you

really

know your competitors?

Access the most comprehensive Company Profiles on the market, powered by GlobalData. Save hours of research. Gain competitive edge.

Company Profile – free sample

Thank you!

Your download email will arrive shortly

Not ready to buy yet? Download a free sample

We are confident about the unique quality of our Company Profiles. However, we want you to make the most beneficial decision for your business, so we offer a free sample that you can download by submitting the below form

By GlobalData
Grape Escapes has seen continual growth since it was established in 2004. The company expects to grow by another 30% in 2018. Smooth Red, another wine tasting holiday provider, expects to see similar growth this year.
As wine tasting becomes trendy, there is an increasing need to master the art of wine evaluating. No more ordering the second cheapest bottle based on some age-old myth.
This guide will help you to conquer Chardonnay and master mulled.
How to evaluate wine
To truly bluff your way through a tasting, you should consider, evaluate and comment on these three things.
Appearance
Looking at the appearance of your wine isn't likely to tell you anything that smelling or sniffing it couldn't. However, it does present the opportunity to show off your expert knowledge.
When evaluating the colour of a wine, don't be too descriptive, but never simply refer to a wine as red or white. Use terms like ruby, orange or gold depending on  the colour that you see towards the middle of the bottle.
As wines age, they tend to lose their pigment near the top of the bottle as the tannins, a brown organic substance used in the production of wine, separate and fall to the bottom.
This results in a lighter colour near the rim of the bottle. Young bottles tend to be one colour throughout, while older wines will be distinctly different from top to bottom.
Any inspection of a wine's appearance should be done under neutral lighting. When possible, wine should also be inspected on a white surface in order to get a clear idea of its appearance. Of course, a clear glass is also a must.
Smell
Before you sniff your wine, remember to give it a swirl. How you choose to swirl it isn't so important, so long as you remember to do it. This will allow more oxygen to enter the wine which, at this stage of the process, is a good thing.
Exposure to oxygen can make wine go bad, or become oxidised if you're speaking in wine terms. However, when first exposed, the oxygen will react with the wine to bring out its smells and flavours.
A few seconds of swirling should be more than enough. Then you're ready to nose your wine. Put your nose on the rim of the glass and sniff.
According to the Guardian, chemists have identified 400 aroma compounds in wine, so you will have your work cut out here.
Given that everyone smells things differently, you can't really be wrong. However, common wine aromas include fruity, floral, earthy, nutty, spicy, woody and chemical.
Taste

Tasting is the final and most important step in the wine tasting process. Start by taking a small sip and swirling it around inside your mouth. Similar to the swirl before the sniff, this will further oxidise the wine and release more flavours.
When tasting wine, you should consider three basic qualities – its sweetness, acidity and bitterness. The sweetness comes from the fruit, the acidity from the acids and bitterness from the tannin. All wines will offer these three qualities to some degree.
Most of the vocabulary used in the wine tasting world is based on these three qualities. Focusing on them will help you to describe wine in a way that your fellow connoisseurs can comprehend.
As well as how it tastes, you should also make note of how it feels on your tongue. Some wines may make your tongue feel dry, suggesting a high concentration of tannin, while viscous wines likely have a higher alcohol percentage.
The final thing to consider is the length of a wine. This essentially means how long the flavour stays in your mouth after you spit or swallow it.
Be sure to spit the wine out once you're done profiling it, or your tasting session might come to an end sooner than you might have hoped. Likewise, be sure to clear your palette after each tasting by eating some bread and drinking some water.
Wine tasting tips from master sommeliers and industry experts
If you want to learn how to taste wine, who better to ask than those that have already mastered the art?
Verdict approached an ensemble of master sommeliers and industry experts with this question:
If you had to give one tip to somebody taking part in their first wine tasting, what would it be?
Don't go in blind
Nigel Wilkinson, secretary court of Master Sommeliers European Chapter told Verdict:
I would suggest that firstly they try and find out what wines are being tasted and for them to do a little research on the producer, region, country or grape variety, so that they have a better understanding on why that particular wine tastes the way it does.
Read up on wine etiquette
A spokesperson for Le Petit Ballon, a wine subscription box service selected by master sommelier Jean-Michel Deluc, told Verdict:
It's your first wine tasting, hurray! Don't be afraid, you'll soon enjoy wine like a pro.

First of all, hold the glass by the foot or if you prefer hold it by the stem lightly between your thumb and your forefinger.

Take notes! It can be very useful to compare the different wines you have tried.
Remember to spit
Edouard Oger, Course Co-Ordinator at the Court of Master Sommeliers Europe, told Verdict:
Spit the wines out! I am well aware that it is not the most elegant thing to do or see but if not done, then sadly your tasting will most probably be a lot shorter than expected and your memories could well also be faded.
Follow your taste buds
Jack Merrylees, events and tastings manager at Majestic Wine, told Verdict:
"Never, ever make or follow a first impression! It's so easy to take yourself down a rabbit hole with tasting – if you think you've worked out what the wine. Keep your mind open and your taste buds unbiased and focus on the constituent parts of the wine, not the whole.

"Trust your own assessments don't be swayed by the room."
And most of all, enjoy it
Wilkinson said:
I would suggest that they go to the tasting with enthusiasm and not be blinkered, to remember to spit and more importantly enjoy the experience!
Oger said:
I would recommend to anyone attending their very first tasting session to do not put themselves under pressure.

Wine tasting can be very challenging and doubting but wines are made to be enjoyed. So relax and test as many wines as you can. Have fun basically, this will help you memorise much more and will also most probably create great memories.
Describing wine for dummies
Nice won't cut it in the wine world. Your perception of nice could be the opposite of your fellow wine connoisseurs. To truly impress, swap nice for balanced and throw in a fresh, rich or powerful for effect.
If you really want to seem like you know what you're doing, here are a few choice words to learn:
Wine appearance vocabulary
| | |
| --- | --- |
| Term | Meaning |
| Bright | A colourful appearance. |
| Clear | Without a cloudy appearance. |
| Cloudy | Not transparent or clear. |
| Oxidised | Dark appearance caused by exposure to oxygen. |
Wine smell vocabulary
| | |
| --- | --- |
| Term | Meaning |
| Aromatic | A fruity smell or taste. |
| Bouquet | Multi-layered smells and flavours. |
| Closed | A lack of smell. |
| Corked | A mouldy smell caused by a tainted cork. |
| Dumb | A lack of smell. |
| Hollow | A lack of fruity taste and smell. |
| Lean | A lack of fruity smell or taste, but a good sharp or sourness. |
| Mature | Well aged. |
Wine taste vocabulary
| | |
| --- | --- |
| Term | Meaning |
| Aromatic | A fruity smell or taste. |
| Astringent | A bitter taste caused by too much tannin (an organic substance used in wine-making). |
| Balanced | The perfect balance between acidity, sweetness, bitterness and alcohol. |
| Bouquet | Multi-layered smells and flavours. |
| Chewy | A reasonable bitter taste. |
| Concentrated | Intense flavours. |
| Crisp | Noticeably sharp or sour. |
| Dried out | Lost flavour due to age. |
| Firm | Noticeably bitter. |
| Flabby | A lack of sharp or sourer taste. |
| Fresh | Just the right amount of acidity. |
| Fruity | A fruit-like or slightly sweet taste. |
| Green | Too sharp or sour. |
| Hard | Too bitter. |
| Hollow | A lack of fruity taste and smell. |
| Hot | Too much alcohol. Usually causes a burning sensation. |
| Lean | A lack of fruity smell or taste, but a good level of sharpness or sourness. |
| Long | A persistent taste after swallowing. |
| Light | Low alcoholic strength. |
| Mature | Well aged. |
| Mellow | Sweet. |
| Powerful | High alcoholic strength. |
| Rich | The perfect level of sweetness. |
| Round | Good alcohol content, but not too bitter. |
| Short | A lack of taste after swallowing. |
| Soft | A lack of tannin. |
| Supple | A lack of bitter taste. |
| Tart | Too acidic. |
| Volatile | An unpredictable taste. |