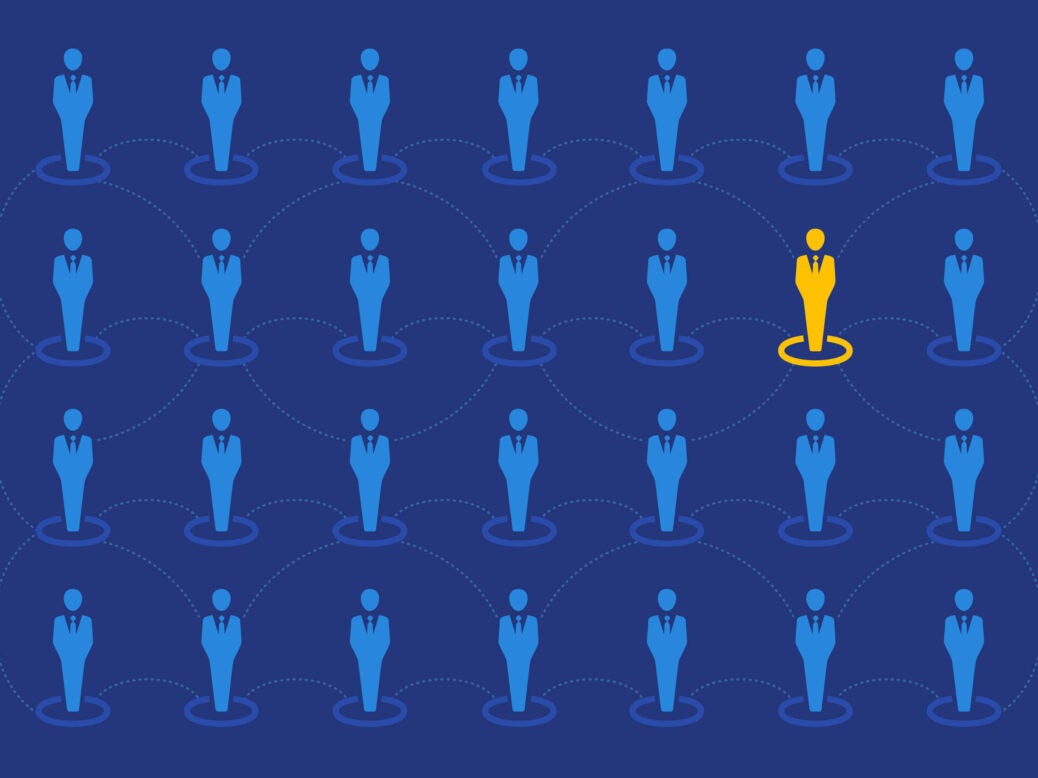 With data on possible employees increasingly available through professional social networks, the potential to use artificial intelligence (AI) to automate some parts of the recruitment process is being embraced by an increasing number of employers, with 38% of companies now using AI recruitment solutions, according to the 2018 Deloitte Human Capital Trends report.
Although using such automated technologies in human resources may seem somewhat contradictory, employers are now able to use AI and machine learning tools to source CVs, screen candidates and even interview potential employees.
With the potential to significantly lower costs and streamline the recruitment process, could recruitment ever become fully automated?
Making recruitment more efficient
Speaking at the Organisation for Economic Co-operation and Development (OEDC) 2018 forum, CIO of human resource consultancy company Groupe Randstad France Christophe Montagnon argued that AI can make the recruitment process more efficient not just for employers, but also for candidates:
"There are large numbers of people and large numbers of offers so we need tools to and algorithms to get suggestions. As a candidate you need to be able to find the right offer and you need suggestions for that, otherwise it's very complex," he said.
"It's not easy to move as a candidate, and it's exactly the same for the company. So it's useful in terms of efficiency of the process, transparency for the people, and aptitude for the job market to be more efficient."
According to a 2015 report by Glassdoor Economic Research, at companies with less than 1,000 employees, hiring takes on average 22 days. Traditional recruiting methods often involve repetitive tasks and processing large volume of data, with 52% of talent acquisition leaders saying that the hardest part of recruitment is identifying the right candidates from a large applicant pool.
By automating low-level tasks such as sourcing candidates from resume databases, recruiters are freed up for tasks that computers are unable to complete, such as engaging with candidates.
Montagnon emphasises how the two can be used in parallel, looking at 'when technology can add things' and when it's more relevant to use humans instead: "What we are looking for in our strategy is those in combination."
Human interaction and AI recruitment
However, a key concern is whether developments in AI recruitment soflutions will come at the cost of human interaction. Speaking at the OEDC forum about her experiences of using AI-based recruitment as a job candidate, technical advisor Sara Amaro Pais voiced concerns over the replacement of face-to-face interactions:
"In the end we work with people, so why would you be doing at least a phase of the recruitment process with a computer?"
Speaking at the same forum, Member of Parliament in Latvia Rihards Kols reiterates that the final decision as to whether or not to hire a candidate is still very much human:
"The final decision will always be made by humans either to recruit or not. While I welcome the AI tools implemented in the recruitment area that helps companies be more efficient, reduces cost to recruit the talent they're looking for, and provide the necessary tools to obtain the information on potential candidates which saves time money all together…. in the end the one that will be recruited to the company will be through human-to-human interaction."
Using chatbots to communicate with candidates
As well as screening potential candidates, AI recruitment technology also has the potential to offer round-the-clock communication with candidates in a way that a HR professional cannot.  Many companies are now using chatbots, or AI-powered assistants, to ask screening questions or answer frequently asked questions about the job.
Such technology is becoming an increasingly common feature in the recruitment process, and according to a 2017 survey conducted by ServiceNow, 92% of HR professionals surveyed agreed that in the future chatbots will be important to direct employees to find the information they need.
Instead of removing interaction from the recruitment process, Montagnon says that the use of chatbots can in fact create a more personalised experience for candidates: "AI [can be used] to learn about people and change their experience. This is not using technology to be just in front of a computer and wait for an answer; this is using technology to have a dialogue with the candidate."
Can AI prevent bias in hiring?
By accessing data points objectively, AI has the potential to reduce bias in hiring. AI can be used identify potentially biased language related to factors such as ethnicity or gender, find diverse candidates and avoiding unconscious bias during interview.
However, the question of whether AI recruitment can truly eliminate bias remains, as voiced by Amaro Pais: "Are we really being less biased by using AI? At the end of the day, who programs the machine?"
Due to its reliance on historical data sets and the fact that the technology is programmed by humans, there a danger that AI could still propagate existing bias. It is vital that the technology is carefully monitored, with Kols calling for a "global regulation of standards in this area".
Could recruitment be fully automated?
It is apparent that although AI can streamline the recruitment process, collaboration between machine learning and human interaction is necessary for it to be most effective.
Although AI is becoming increasingly advanced, with Montagnon describing how AI is moving into 'understanding voice, understanding image and maybe understanding video', emotional intelligence and interpersonal interactions are, as of yet, impossible to replicate.
Although AI recruitment can reduce workload by carrying out much of the legwork involved in finding candidates, Kols argues that AI is most effective when combined with human empathy:
"My argument is that nobody can replace one thing that humans have which is empathy. That is a crucial part in any recruitment process: understand and listening. Machines don't have that. Therefore I approve in introducing artificial intelligence as a way of shortlisting, but not giving the final decision."