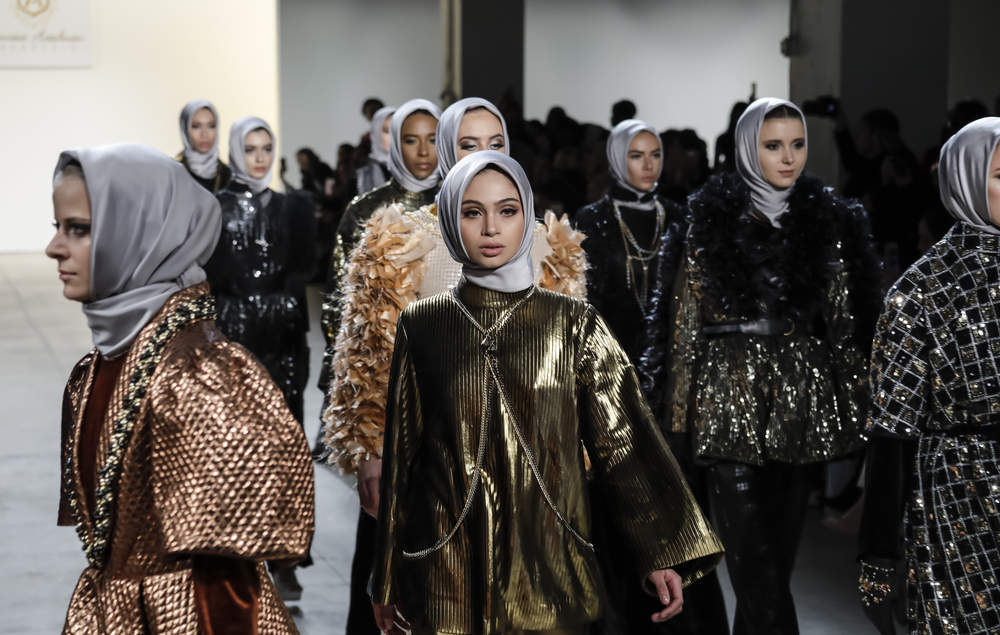 As Saudi Arabia's powerful prince pushes through new laws to bring the Kingdom into the 21st century, fashion on the streets of one of the world's most conservative countries may never be the same again.
As the Kingdom opens its gates to Arab Fashion Week next week, it is in the throes of a fashion revolution, experts and local Saudi women say.
In the last year women have gone from wearing black robe-like dresses, or abayas, with full-face coverings, to more colourful versions of the cloak, with many women even starting to ditch the veil, Hanadi al Hindi, Saudi Arabia's first ever female pilot told Verdict.
Wearing the hijab has become optional, nobody does. In the last year you can see a lot of women outside in the restaurants, for example, they are not covering their face or their hair.
Since Mohammed bin Salman's ascent to next in line to the Saudi throne, in June 2017, he has passed a fleet of new laws, to empower women, and open up society to entertainment.
"Every day we hear something new. We are waiting every day for new changes," Hanadi said.
How well do you
really

know your competitors?

Access the most comprehensive Company Profiles on the market, powered by GlobalData. Save hours of research. Gain competitive edge.
Company Profile – free sample
Thank you!
Your download email will arrive shortly
Not ready to buy yet? Download a free sample
We are confident about the unique quality of our Company Profiles. However, we want you to make the most beneficial decision for your business, so we offer a free sample that you can download by submitting the below form
By GlobalData
But the big shift for fashion came in October 2017, when the crown prince curbed the power of the feared religious police who patrolled streets and malls, enforcing strict Shariah-compliant dress-codes.
"Now the Crown Prince Mohammed [pictured below] , God bless him, he put limitations on them [the religious police] that they don't have the authority they used to have. It's become much different," she told Verdict.
They cannot chase people, they cannot ask you to cover. Nothing!

We don't see them any more at all, at all. We can't believe it," she said, speaking from Mecca city in western Saudi Arabia, home of the most sacred mosque in Islam, the Kaaba.

I have been living in this country for the whole of my life. I have never seen Saudi Arabia the same as it is now. We walk in the streets, we go everywhere, we feel like we have rights, it's different.

The whole idea is before Saudi women were wearing black robes, this was our image around the world, now our robes are changing.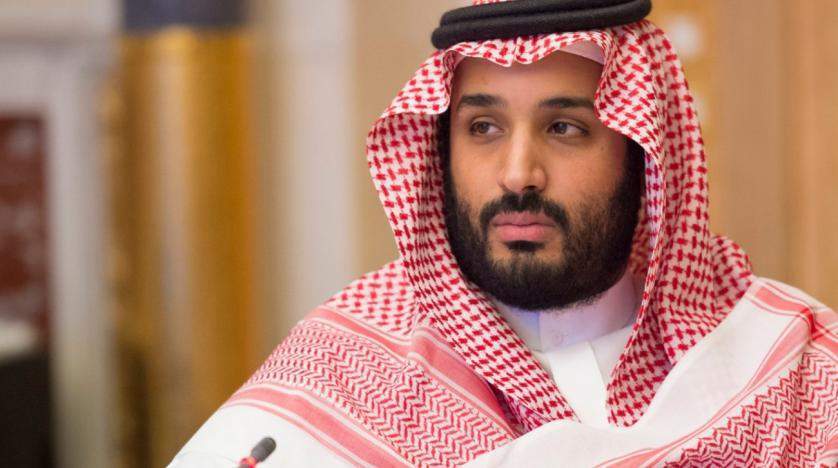 According to Hanadi, fashion trends in the Kingdom started to shift around four years ago, when the full black dress and full-face covering (niqab) that Saudi women "wore everywhere" started becoming less common.
"Now we have our make-up on, we have our lashes, everything! I am describing myself right now,"  said Hanadi – who flew jets in billionaire prince Alwaleed bin Talal's private fleet for ten years.
In a recent interview with CBS news network the Saudi Crown Prince said that women wearing full black head covering and abaya was not enshrined in law.
"The laws are very clear and stipulated in the laws of Sharia: that women wear decent, respectful clothing, like men.
"This, however, does not particularly specify a black abaya or black head cover. The decision is entirely left for women to decide what type of decent and respectful attire she chooses to wear."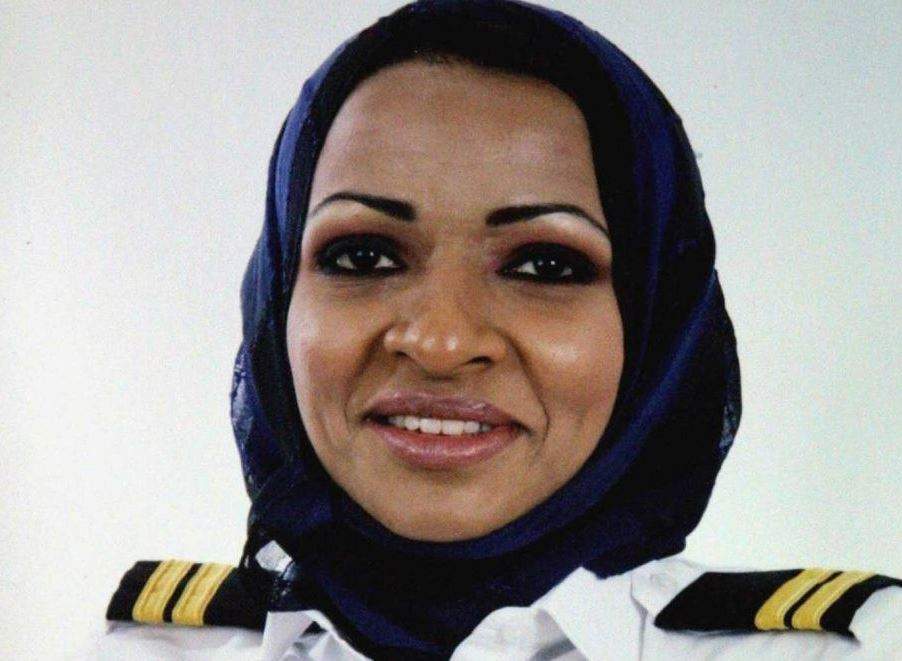 "A great platform for local and regional designers"
'Halal fashion' that is compliant with Islamic law, hits the catwalk for the opening of Saudi Arabia's first ever fashion week on 26 March in the capital Riyadh.
Usually held in Dubai, Arab Fashion Week is poised to be a platform for local and regional designers to showcase their latest fashions, senior analyst at Euromonitor International, Amna Abbas said.
It will also draw designers from the west, whose wildly marketable Halal fashion ranges, have been flying off the shelves at NIKE stores and Marks and Spencer since as early as 2016, Abbas said.
"In the western world modest wear is already increasing its presence with brands such as Debenhams selling hijabs and Marks and Spencer selling Burkinis. Marks and Spencer also has a modest section in its store in the United Arab Emirates too now," she told Verdict from Dubai.
Abbas marvelled at a new dawn where east and west fashion worlds have converged, with models donning modest, Islamic-inspired collections strutting down western runways from London to New York.
"Even, luxury brands, such as Dolce and Gabbana debuted its first Abaya and Sheila collection in 2016 and followed another of its range in spring of 2017. Therefore, this shows key areas of opportunities for local and western designers,.
"The event is a great platform for local and regional designers to display their fashion taste and latest designs at the same time provide western designers the opportunity to cater to the region."
Dubai's consumer cathedrals
When it comes to fashion and malls, the Kingdom can't hold a candle to fashion capital of region, Dubai, where sprawling mirror-walled consumer cathedrals dominate the desert skyline, and tourists flock from around the world to shop in Dubai's 'world's biggest mall'.
In Saudi Arabia the apparel and footwear market hit $17 billion in 2017, according to Euromonitor International, a figure dwarfed by the UK whose fashion, apparel and footwear market reached around $79 billion in 2017.
Apparel and footwear sales in the MENA region totalled around $93 billion in 2015 and will rocket 49% to $139 billion over the next four years, Euromonitor says.
The success of western designers to cash in on region sales, will depend on their ability to harness the west's skimpier fashions with cultural sensibilities,  Abbas said.
With Abaya [traditional Islamic robe] wearing still being very prominent, many women wear western clothing underneath it, especially the young. Also, bridal couture, whether it is wedding gowns or evening gowns do have similar themes to western wear running as well.
Saudi Arabia's fashion retail market has been shrinking in the past four years, with a downward dip between 2015-2016, and 2016-17, with some recovery in 2018, research shows.
As Gulf Cooperation Council governments implement a 5%  VAT on goods in 2018, incomes have been squeezed, causing some expats to flee the region, especially in Saudi Arabia after the government introduced a SR100 ($27) monthly tax on dependaets, which doubles every year until it quadruples in the fourth year, to a sizeable $500 tax bill per month, per dependent, Nikola Košutić, Senior Research Manager at Euromonitor International said.
With Saudi women becoming unveiled, and the traditionally opaque society opening up to entertainment, with cinemas and restaurants popping up around the Kingdom, there will be a rush from both east and west to Saudi Fashion Week, he added.
"I believe it will be a great success, a media success, now whether this will translate into sales, I don't know. I bet it will have a big impact on social media, because you have a lot of bloggers in fashion, especially Saudi ladies who do have a decent following, some of them in the millions," Košutić said.
Like many social and economic reforms in the Kingdom, the event aims to open up the fashion industry as part of national economic reform plans to wean the economy of oil revenues in the age of cheap oil.
Arab Fashion Week will be held from 26-31 March in the Apex Centre, Riyadh.