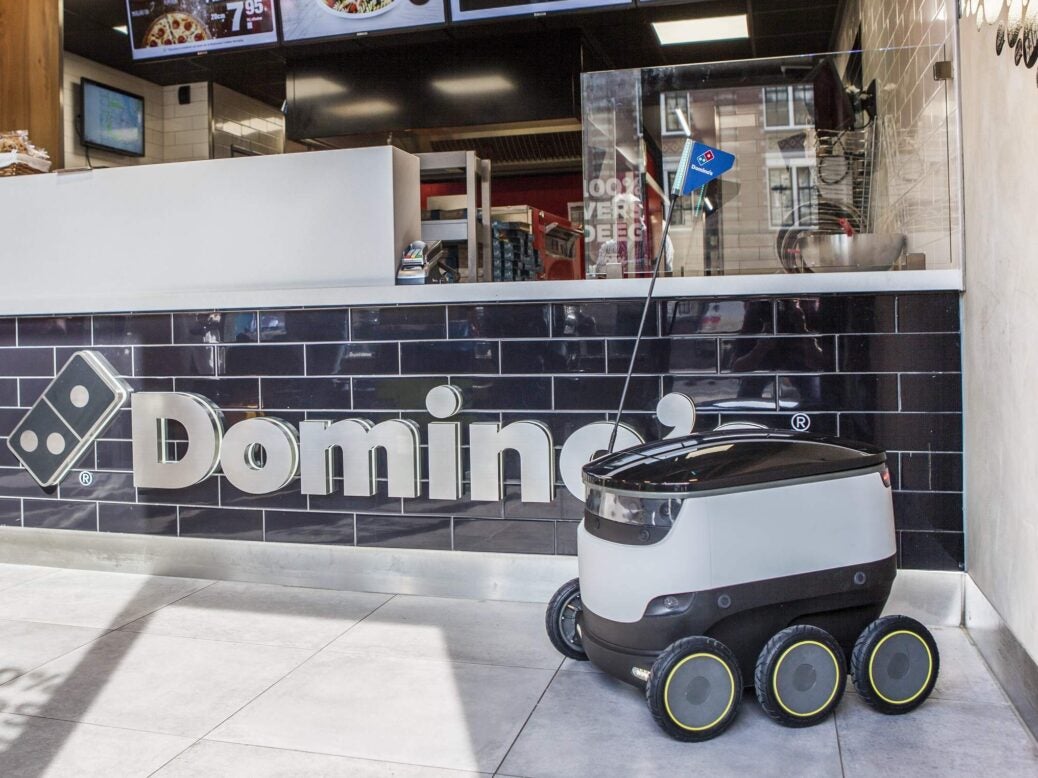 In scare stories about how robots are going to take over jobs and ruin the world, we forget about the useful applications these autonomous beings could bring.
For instance, delivering food.
Starship Technologies has been building autonomous robots designed to deliver goods locally for the past few years now. Today, it announced its partnership with Domino's outlets in Germany and the Netherlands to deliver pizza to customers.
Domino's is running the project under its Domino's Robotic Unit (DRU), an initiative using robot and drone technologies for delivery. For orders within a mile radius of select stores, Starship's robots will be tasked with delivering pizza.
Starship's chief executive, Ahti Heinla, said:
"We're shared in our vision with Domino's to constantly improve convenience for the customer. Not only is Domino's pizza delicious, but the perfect topping is giving back the luxury of time and control to the customer, and our robots are best placed to offer this."
For Domino's, it's a chance to expand their workforce beyond mere mortals. The fast-food company predicts that in the next five to 10 years, it simply won't have enough fleet drivers to keep up with demand. So, robots are the next step.
This isn't the first move by Starship into the food delivery sector. The company partnered with JustEat in 2016 and delivered the world's first takeaway meal by robot in December. The programme was initially launched in Greenwich, South East London, but JustEat says it has plans to expand this service to multiple neighbourhoods across Britain.
Elsewhere Starship, which recently announced $17.2m in seed funding, led by Mercedes-Benz Vans, has partnerships with various parcel delivery companies including Hermes and Swiss Post, in the US, Germany, Switzerland and Estonia.
Robots are a growing trend in the fast food industry. CaliBurger, a fast food restaurant in California, debuted Flippy earlier this month. Flippy is an artificial intelligence (AI) driven robot, created to serve up the perfect burger in its Pasadena branch. This will be expanded to more than 50 CaliBurger branches by the end of 2019.