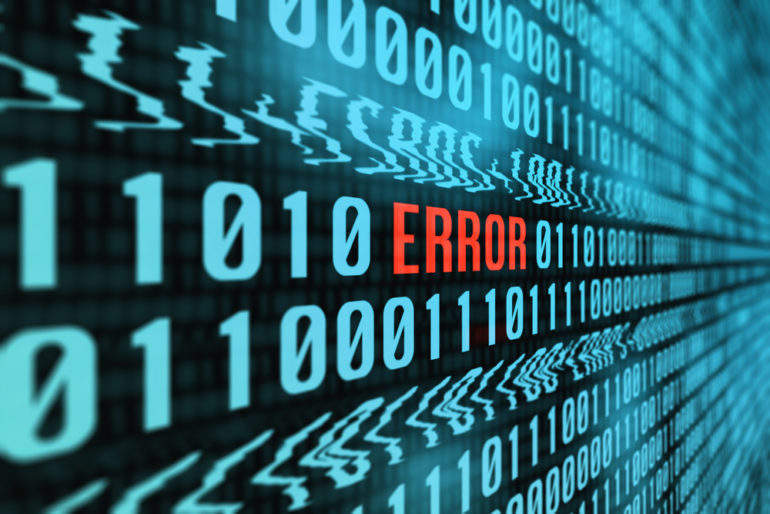 A NatWest banking glitch has caused its online and mobile banking services to fail as customers across the UK struggle to access their accounts.
Since around 5am on Friday 21 September, customers of RBS, NatWest and Ulster Bank have been unable to access their accounts through the banking group's online and app platforms.
While it has mainly hit NatWest customers, RBS has confirmed that all of its other consumer brands – RBS and Ulster Bank – are facing service outages for mobile and online banking.
An RBS spokesperson commented: "We are aware that customers are currently experiencing issue logging into their online and mobile banking accounts.
"We would like to apologise for the inconvenience. We are aware of the problem and are working to fix the issue. Customers can still use ATMs and telephone banking."
In a statement on its site NatWest apologised after users were left locked out of their accounts.
"We are sorry if you are having trouble getting into our online banking or mobile app.
"We are working hard to resolve this issue. You can still access your account through  telephone banking or alternatively you can visit one of our ATMs"
This NatWest banking glitch is not the first for the bank this year. Just one month ago it suffered an IT problem that left customers unable to use their cards in stores.
Barclays and TSB
The NatWest banking glitch comes only one day after many Barclay's customers were left unable to access their accounts. 
The IT glitches had been affecting the Barclays website and telephone banking services on Thursday. The bank said its mobile phone app was working as normal.
We've spotted a technical hitch, but don't worry – it's our priority to sort it.

— Barclays UK Help (@BarclaysUKHelp) September 20, 2018
As of now Barclays has resolved the issues. However, it has sparked concern among regulators as these IT problems continue to plague the incumbents – most notably, TSB.
 The IT chaos that TSB suffered started on Friday 20 April 2018 and continued off and on throughout June. 
During the upgrade, users would not be able to access services such as online banking, making payments and transferring money.
It all seemed very normal. The upgrade began on the Friday. TSB started migrating the accounts of its customers from the previous system that was operated by Lloyds Banking Group over to another system that had been designed by TSB's current owner, Banco Sabadell.
However, on Sunday 22 April problems started surface. Many customers were locked out of their accounts, while others were reporting being able to view other people's accounts.
The months of endless technical failures caused the bank to suffer an overall of £107.4m for the first six months of the 2018.
Continuing IT chaos: Are legacy systems costing banks more than they realise?
IT systems at the high street banks continue to come under fire. It's arguable that it all comes down to banks failing to replace their legacy systems.
With new technologies and regulation in force, its clear the incumbents are struggling to adapt with their creaking legacy systems.
When Open Banking went live it was a call for change, but many incumbent banks failed to meet the deadline.
The ability to provide timely IT solutions to a bank that uses an outdated legacy system is essentially impossible.  Hardware ages and eventually has its limits. Software applications cease to be updated. Therefore, when new regulation, like Open Banking comes about it's significantly harder to cope with.
A decrease in the stability of security is a massive concern when it comes to banks using legacy systems in a newly regulated environment.
The problem for many of the incumbent banks is that they continue to layer new systems on top of the decaying legacy system. Although, in the short term it's expensive to completely replace the whole infrastructure, if banks refuse to do so, the IT failures will become more frequent and more damaging.
Unless banks cough up the cash to make the back-end systems more robust, the  NatWest banking glitch certainly won't be the last.