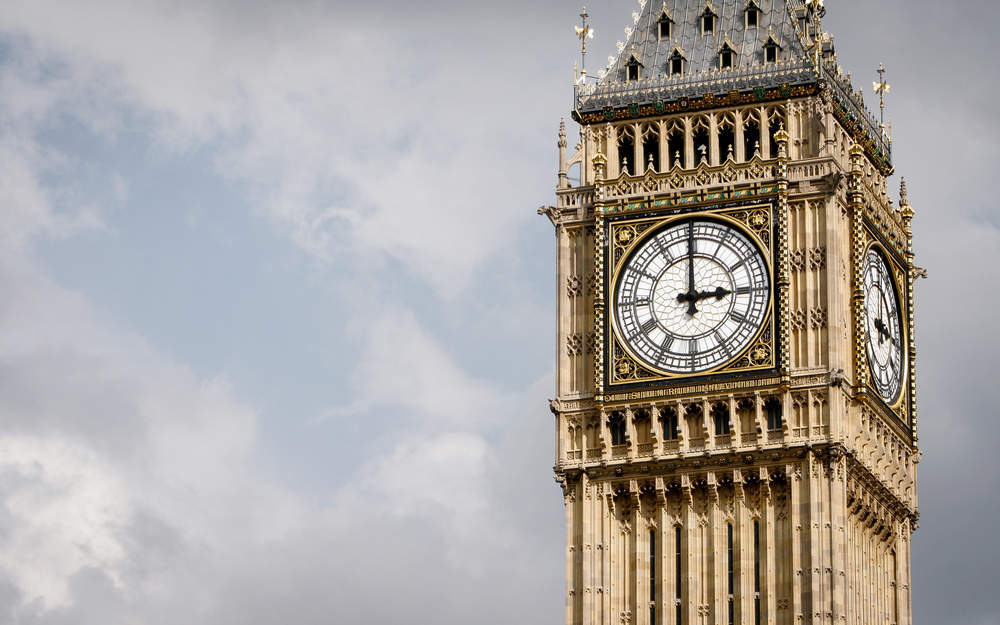 Today Verdict had a jolly lovely time in Parliament Square.
Of course, this wasn't just a trip to bunk off work. We were there to celebrate Big Ben's last bong for four years.
The last bong of Big Ben took place at 12 noon today. Aside from special occasions such as New Year's Eve and Remembrance Day, today will mark the last time that Big Ben chimes until 2021.
This is because of important restoration works needed to keep the bell and the Elizabeth Tower in which it is housed in top condition.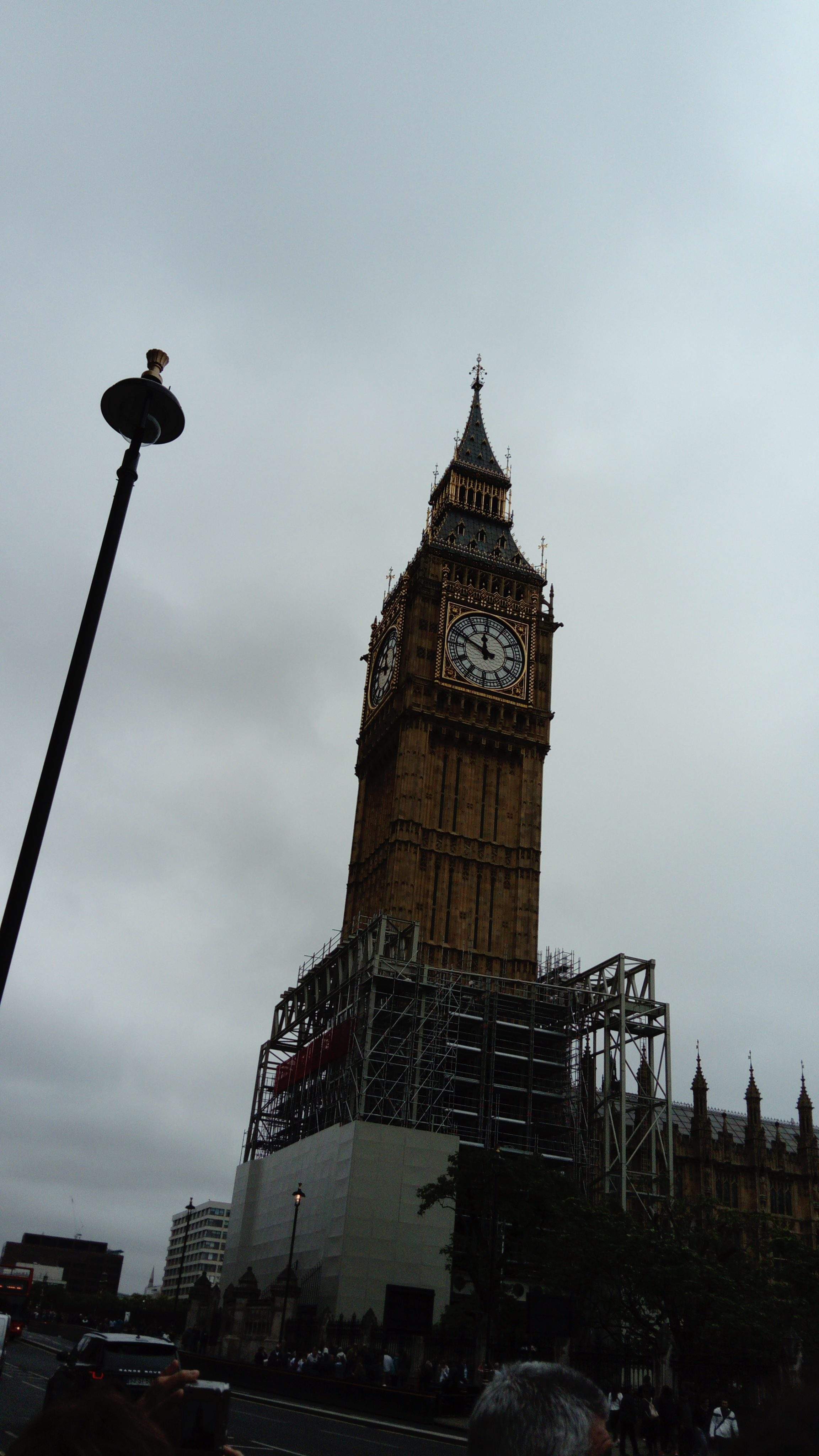 From today, the works will begin. The works and refits that will take place include:
The entire clock mechanism will be taken apart cog by cog and each piece will be examined and repaired.
Cracks and leaks in the tower's masonry will be fixed.
The frame that holds the bells up needs to be repaired.
A lift will be installed in one of the ventilation shafts.
A basic washroom will be installed. Up until now the tower didn't even have running water.
The lights illuminating the clock dials will be replaced with low-energy LEDs.
The Ayrton light which shows when parliament is sitting will be refitted and replaced. A temporary light will be in use until then.
A spokeswoman for the Parliamentary authorities who maintain the tower explained why Big Ben's bell would need to be disconnected from the clock mechanism for this restoration to take place:
The chimes are being stopped to provide a safe environment for the people working on the scaffolding. Constant proximity to the chimes would pose a serious risk to their hearing, and would prevent efficient working. People will be working on the scaffolding day-in day-out throughout the works, and, while protective headgear could be provided, it is not desirable for individuals working at height to have their hearing obscured as there is concern the ability to hear each other and any alarms could be affected.
Some unhappy MPs:
However, some MPs aren't happy with Big Ben being silenced.
At today's historic final bongs for four years, two MPs were out speaking to reporters.
Stephen Pound, Labour MP for Ealing North said that Parliament hadn't been informed of the silencing.
He blamed a "small cabal, lurking in a cellar somewhere". Pound claimed the Lord Speaker didn't even know about the works and no one had informed MPs that they'd be installing a lift and a lavatory in the tower.
He said:
I don't want the only sound in Parliament Square to be police sirens, I want to hear the bongs returned to the city.
At this point, fellow MP, Conservative Peter Bone interjected, adding:
And of course, when we come out of the EU [Big Ben is] absolutely essential to celebrate the return of power to the UK.
Pound was less enthusiastic about Bone's sentiment but agreed that the bell should continue to toll:
I think it should be tolling in great misery. Today they'll be ringing the bells and tomorrow they'll be wringing their hands.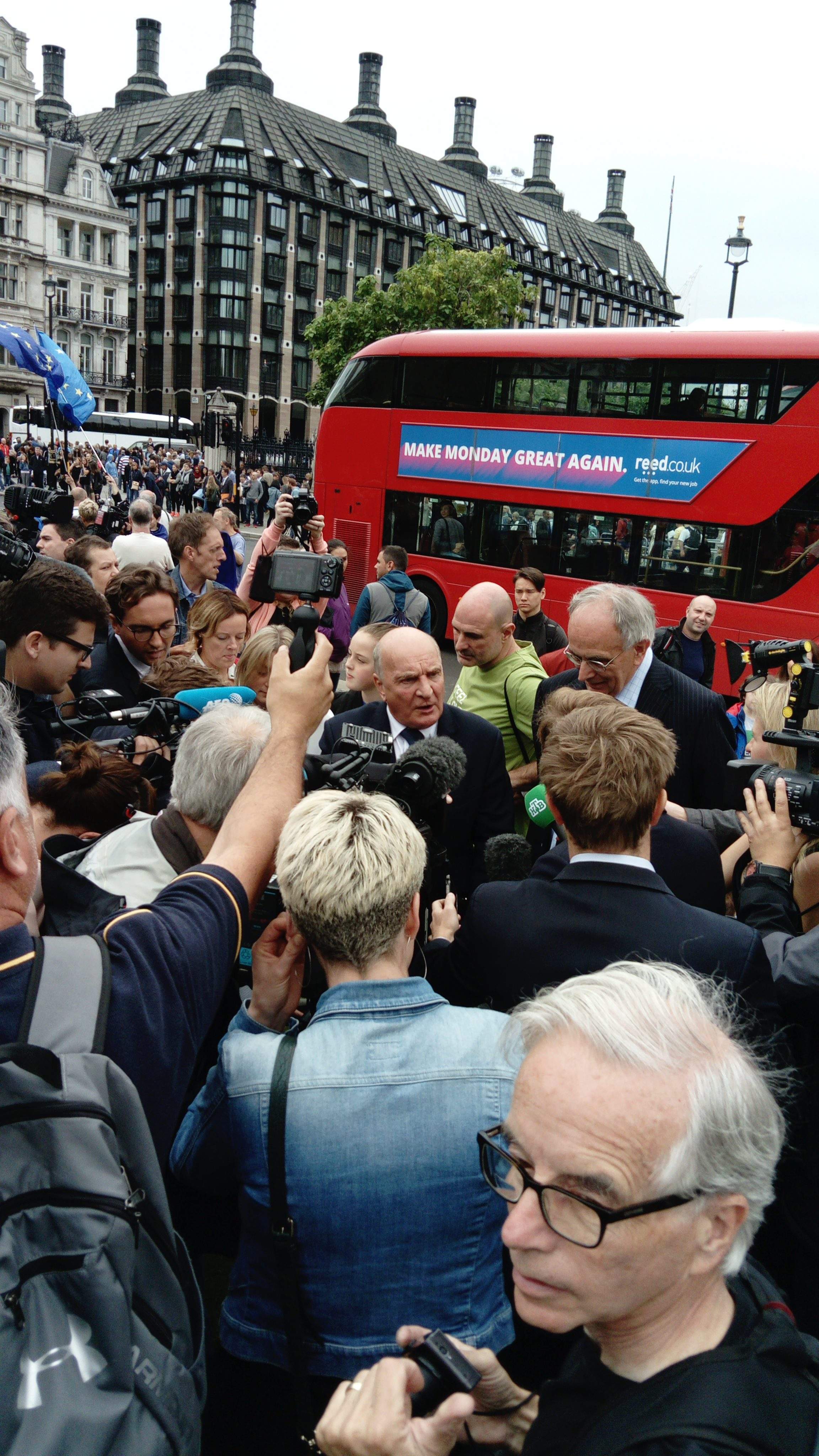 So there you have it. While the EU debate might continue to divide MPs, at least a 150-year-old bell in their workplace can unite them! Lovely stuff!
Speaking to reporters, Bone dismissed criticism that he was more interested in the issue of Big Ben tolling than other pressing issues such as Grenfell Tower.
One reporter pointed out that he'd attended the former but hadn't been seen at the latter. Bone replied:
Would it have been appropriate for me to go to Grenfell Tower? You think I don't care about Grenfell Tower. Now, now, that's very naughty… as you well know, I was working in the Palace of Westminister and came down, expecting there to be a few people. There were hundreds of people. And the idea that you cannot care about other things than all the… [he pauses.] Now that is a nonsense lie. I know that's a nonsense lie.
When he was challenged about why he should be kicking up a fuss about this issue rather than mortgages and housing and other issues that affect more people, Bone said:
That is wrong on so many different levels. It is iconic for the world, it's a huge, huge tourist attraction. Why would you want it damaged?
When he was reminded that Big Ben was being closed for repairs to prevent damage he added:
I care about Big Ben because it's such an important part of our culture. It's important to the world. When you think of Britain you think of the Palace Of Westminster; a huge tourist attraction, part of our nature.
I can't believe the repairs would take four years. If someone came to your house and said you need urgent repairs on your door that'd take four years. You'd want your front door to be able to lock. It's all going to be okay: we're coming out of the EU! I'm here because I was working. I was working in Westminster so I thought I'd toddle down to hear the twelve strikes. Would you believe it there were all those hundreds and hundreds of people there just listening to it. Then the applause afterwards in Parliament Square.
And the world's media! Why's the world's media here? Because the Palace Of Westminster, the Elizabeth Tower, and Big Ben mean so much. We need to keep it bonging – that's what people want! If you have urgent repairs they don't take four years. So let's get it done. Let's get Big Ben striking again. That's the start of the campaign today to ensure we don't have the bell silent for four years. The commission will have a look at [how long the repairs will take] in September. Parliament will get a say. We've not been involved.
The Prime Minister was surprised about it so let's make sure we actually deal with it and… if you had a workman at your house, they said they were going to do urgent repairs, and by the way you can't use an important part of your house, you'd say 'let's get that done quick' – it shouldn't take four years to do that, should it? Well, the Brexit thing. We're going to come out of the EU, if we're going to bong for New Year's Day, Remembrance Sunday etc.
Obviously if we come out of the EU it must chime that day. I want it chiming every day as soon as possible. If every needs to take four years then so be it, but surely they should do the bit relating to Big Ben and the clock first, then carry on with the other bits safely with Big Ben chiming.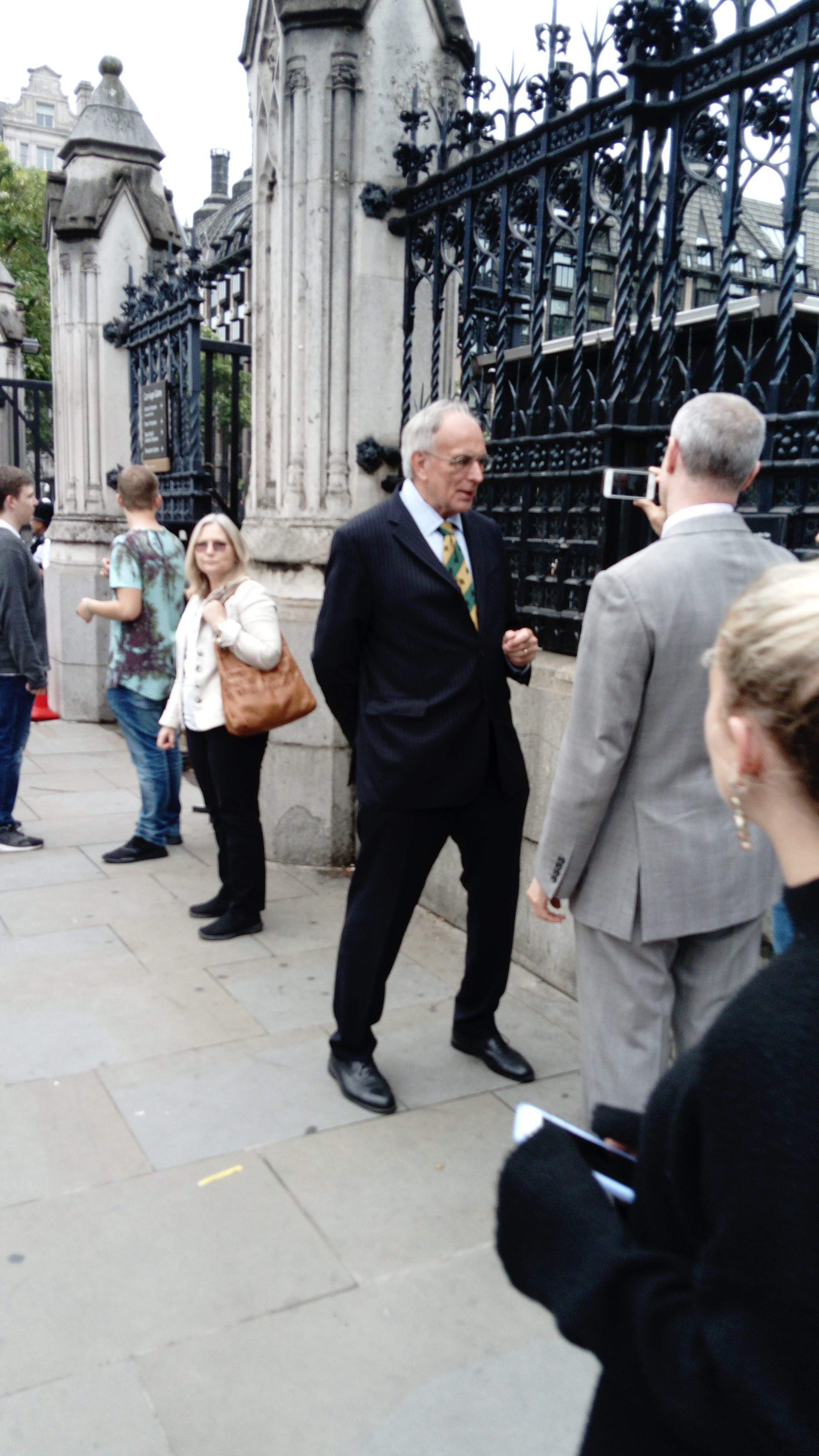 Asked about what impact he foresaw the lack of chiming having on tourism, he said:
Well you saw how many people were here. I was amazed. Obviously if it falls silent it will dent to some extent tourism. That isn't the principle reason for it [chiming] but people come here and take pictures when Big Ben strikes. If it doesn't strike they won't do that!
After it was pointed out that some protesters holding EU flags had appeared behind him, Bone took a sarcastic tone:
You know what? We used to be a part of this European Super State that costs us £10bn per year. It's great that they've come down to celebrate us leaving!
Despite the appearance of Stephen Pound and Peter Bone, there was disappointment that the whole affair wasn't given more prominence.
Standing in the crowd, the general feeling is one of unfulfillment. People wanted something a bit more special it seems.

— Verdict (@VerdictUK) August 21, 2017
I just spoke to a tourist from Shangai who expressed disappointment that 'Theresa' doesn't appear to have shown up.

— Verdict (@VerdictUK) August 21, 2017
According to Bone and Pound, Parliament will be discussing the future of Big Ben and whether or not the silence will go ahead in September.
Verdict deals analysis methodology
This analysis considers only announced and completed cross border deals from the GlobalData financial deals database and excludes all terminated and rumoured deals. Country and industry are defined according to the headquarters and dominant industry of the target firm. The term 'acquisition' refers to both completed deals and those in the bidding stage.
GlobalData tracks real-time data concerning all merger and acquisition, private equity/venture capital and asset transaction activity around the world from thousands of company websites and other reliable sources.
More in-depth reports and analysis on all reported deals are available for subscribers to GlobalData's deals database.