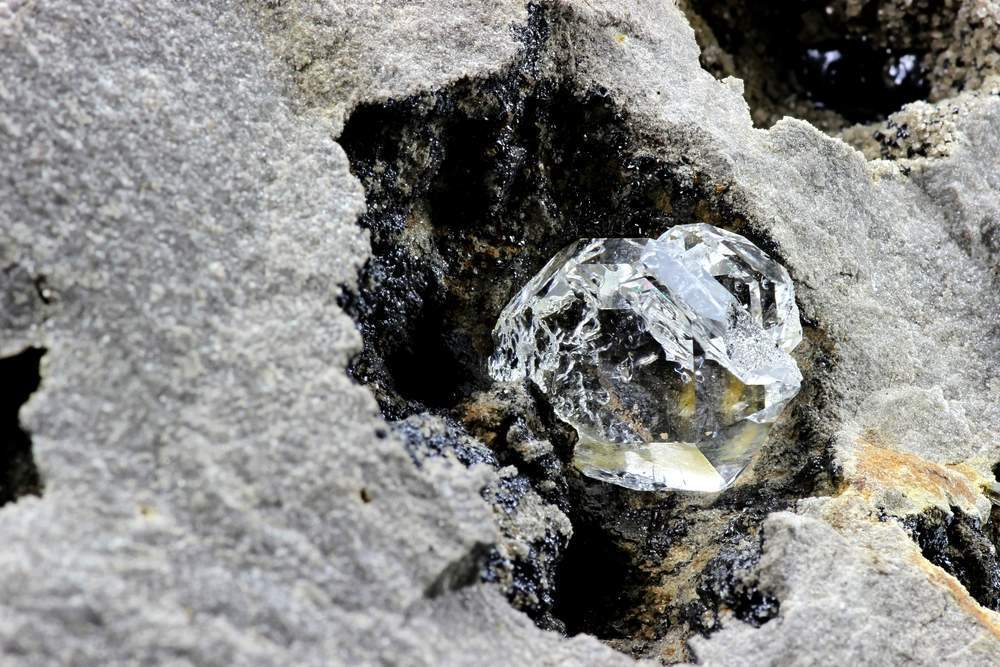 What's thought to be the fifth biggest diamond in history has been discovered in southern Africa by London-listed miner Gem Diamonds.
The 910-carat stone was found in the mountainous kingdom of Lesotho at the Letseng mine and is about the size of two golf balls.
Shares in Gem Diamonds have risen sharply this morning following the announcement of the find, up by around 15 percent and valuing the company at £128m.
It's a D color Type IIa diamond, which means it has very few or no nitrogen atoms and could sell for as much as $40m, though Gem did not say how it will sell the diamond or what it could be worth.
The value of precious stones is determined by the size and quality of the polished stones that can be cut from it — meaning the stone's value while it is whole is hard to say.
For example the Lucara Diamond Corp sold a 1,109-carat diamond for $53m last year, but got a record $63m for a smaller 813-carat stone.
Clifford Elphick, Gem Diamonds' chief executive officer, said:
Since Gem Diamonds acquired Letšeng in 2006, the mine has produced some of the world's most remarkable diamonds, including the 603 carat Lesotho Promise, however, this exceptional top quality diamond is the largest to be mined to date and highlights the unsurpassed quality of the Letšeng mine.

This is a landmark recovery for all of Gem Diamonds' stakeholders, including our employees, shareholders and the Government of Lesotho, our partner in the Letšeng mine.
RBC Capital Markets analyst Richard Hatch said:
Given the size of this diamond and its historical significance, we believe it could be well bid (albeit likely by only a few industry players given the size and value of the stone). Note however that Lucara struggled to sell its 1,109ct Lesedi La Rona, and eventually sold it for $53m ($47,777/ct), versus $60m expectation.
However, a lack of significant discoveries has eroded Gem's financial position in recent years but it's thought this find will return confidence in the company.
How the stone ranks among the world's biggest diamond finds
1) The biggest diamond discovered is the 3,106-carat Cullinan, found near Pretoria, in South Africa, in 1905. It was cut to form the Great Star of Africa and the Lesser Star of Africa, which are set in the Crown Jewels of Britain.
2) Lucara's 1,109-carat Lesedi La Rona is the second-biggest.
3) Third is the 995-carat Excelsior.
4) The 969-carat Star of Sierra Leone is fourth.
5) Gem Diamonds' find today ranks as the fifth largest find of all time at 910 carats.