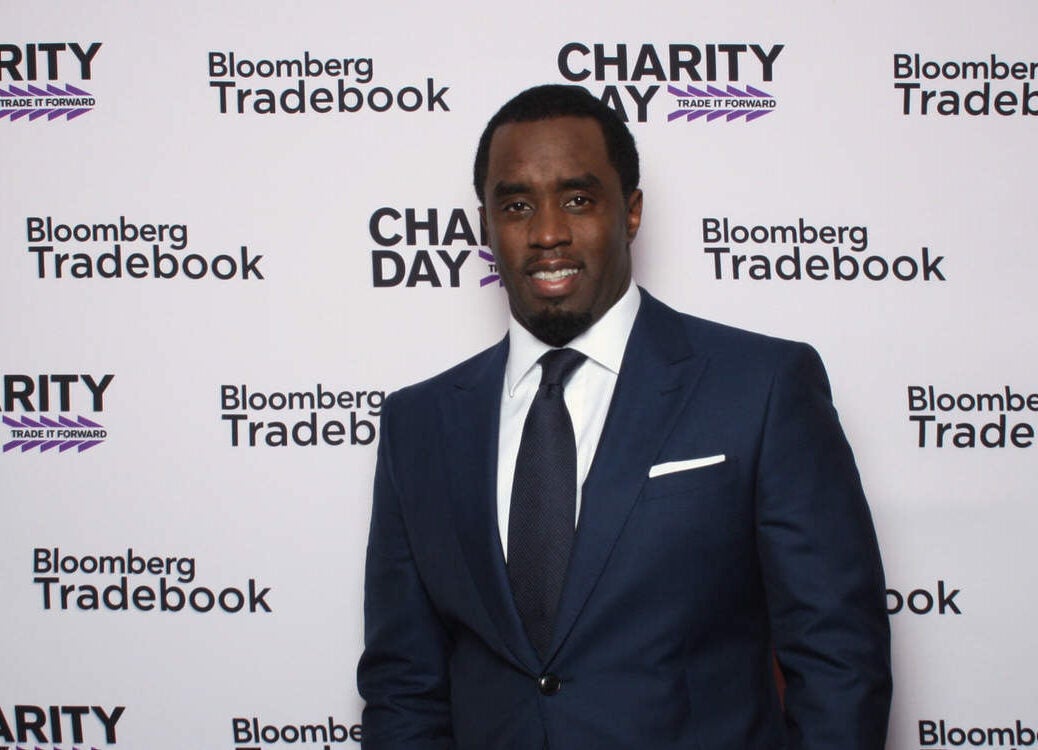 Each year Bloomberg opens its doors to a host of stars for a day of money raising.
Musicians, sports stars, presenters, actors, actresses and models have all taken to the phones at Bloomberg Tradebook for their annual Charity Day.
These celebrities join Bloomberg employees in the office for a day of trading. All earnings from the day are then donated to charity causes.
Since the event started back in 2012, more than $4 million has been raised. 2016 generated $1m in donations alone.
Bloomberg Tradebook Charity Day isn't your usual B-list event. The finance specialists have managed to attract some major names over the years.
Here's a rundown of the biggest stars to have worked a shift during Bloomberg Tradebook Charity Day:
Bloomberg Tradebook Charity Day 2012
The first ever Bloomberg Tradebook Charity Day event, then known as Trick-or-Trade, was scheduled for Halloween. However, Hurricane Sandy pushed it back a week.
When it eventually went ahead, a small line-up boasted NFL icon Tiki Barber, TV actress Mariska Hargitay, former Philadelphia 76ers player Darryl Dawkins and comedy great Jerry Stiller.
Bloomberg Tradebook Charity Day 2013
The second year of Bloomberg Tradebook Charity Day saw the event come to London for the first time.
Former England footballer Sol Campbell was London's star. Likewise, P Diddy stole the show in New York, joined by former sports star Mark Messier and CC Sabathia.
Bloomberg Tradebook Charity Day 2014
Regulars Dr. Ruth Westheimer and Padma Lakshmi took part in New York in 2014, as did Sex and the City star Bridget Moynahan and Baseball Hall of Famer Joe Torre.
The London office hosted a royal in Princess Beatrice, who was there to raise money for the Children in Crisis charity. Channel 4 News anchor Krishnan Guru Murthy was another big name, while Alex Macqueen and Sara Cox also took part.
Bloomberg Tradebook Charity Day 2015
Sports dominated the New York office in 2015. Former NFL star Boomer Esiason attended. As did New York City FC captain David Villa and former Major League Baseball star Mark Teixeira.
The London office, meanwhile, hosted some of the biggest names in British acting. Walford met Middle-Earth for the day, as Peggie Mitchell actress Barbara Windsor joined Gandalf actor Sir Ian McKellen at the event.
Harry Redknapp, Jim Carter, Laura Carmichael, Gillian Anderson, Sarah Harding and Owen Teale also took part.
Bloomberg Tradebook Charity Day 2016
The biggest name at last year's event was Bon Jovi frontman Jon Bon Jovi.
He was joined in the New York office by NY Giants player Victor Cruz, television personality Donny Deutsch and Top Chef host Padma Lakshmi.
Over in London, England football manager Gareth Southgate worked alongside You're Beautiful singer James Blunt, presenter Rochelle Humes and model Suki Waterhouse.
Bloomberg Tradebook Charity Day 2017
The line-up for 2017's Charity Day has yet to be confirmed. However, judging by previous years, we can expect a host of big names to take part.
Bloomberg Tradebook Charity Day 2017 will take place on October 19, spanning across Bloomberg's offices in New York, London, Hong Kong and Sao Paolo.