Blueberry muffins sold at popular brands across the UK are filled with sugar, according to new analysis by Action on Sugar and the Obesity Health Alliance.
The study examined blueberry muffins on sale at 28 nationwide chains across Britain.
While it might not be a surprise to many that muffins aren't health foods, the study found that 61% of the sweet treats contained six teaspoons of sugar or more.
To put that in some context, the NHS recommends children seven to ten get no more than six teaspoons of sugar per day. Adults' daily sugar intake should be no more than seven teaspoons per day, according to the NHS.
Interestingly, blueberry muffins in railway station outlets were found to be bigger and more sugary than supermarket counterparts. Railway muffins had 19% more sugar per portion and were 32% bigger on average.
Perhaps unsurprisingly, given its reputation, McDonald's sold the most sugary muffins.
How well do you
really

know your competitors?

Access the most comprehensive Company Profiles on the market, powered by GlobalData. Save hours of research. Gain competitive edge.
Company Profile – free sample
Thank you!
Your download email will arrive shortly
Not ready to buy yet? Download a free sample
We are confident about the unique quality of our Company Profiles. However, we want you to make the most beneficial decision for your business, so we offer a free sample that you can download by submitting the below form
By GlobalData
Its 32g blueberry muffin contained the equivalent of eight teaspoons worth of sugar.
The study's least sugary muffin was the M&S 13g muffin with three teaspoons of sugar. Of course, it doesn't take a genius to spot that M&S's muffins have almost exactly the same amount of sugar per gram as McDonald's blueberry muffins.
The technical measurement for a teaspoon of sugar is 4g.
Caroline Cerny, from the Obesity Health Alliance, said:
"We may think grabbing a blueberry muffin is a reasonably healthy option for a snack on the go compared to other cakes or a chocolate bar – yet the figures suggest otherwise.

"There is huge variation in both the size of muffins and the sugar content, and with limited nutrition labelling, it's all too easy to eat a huge amount of sugar in just one serving."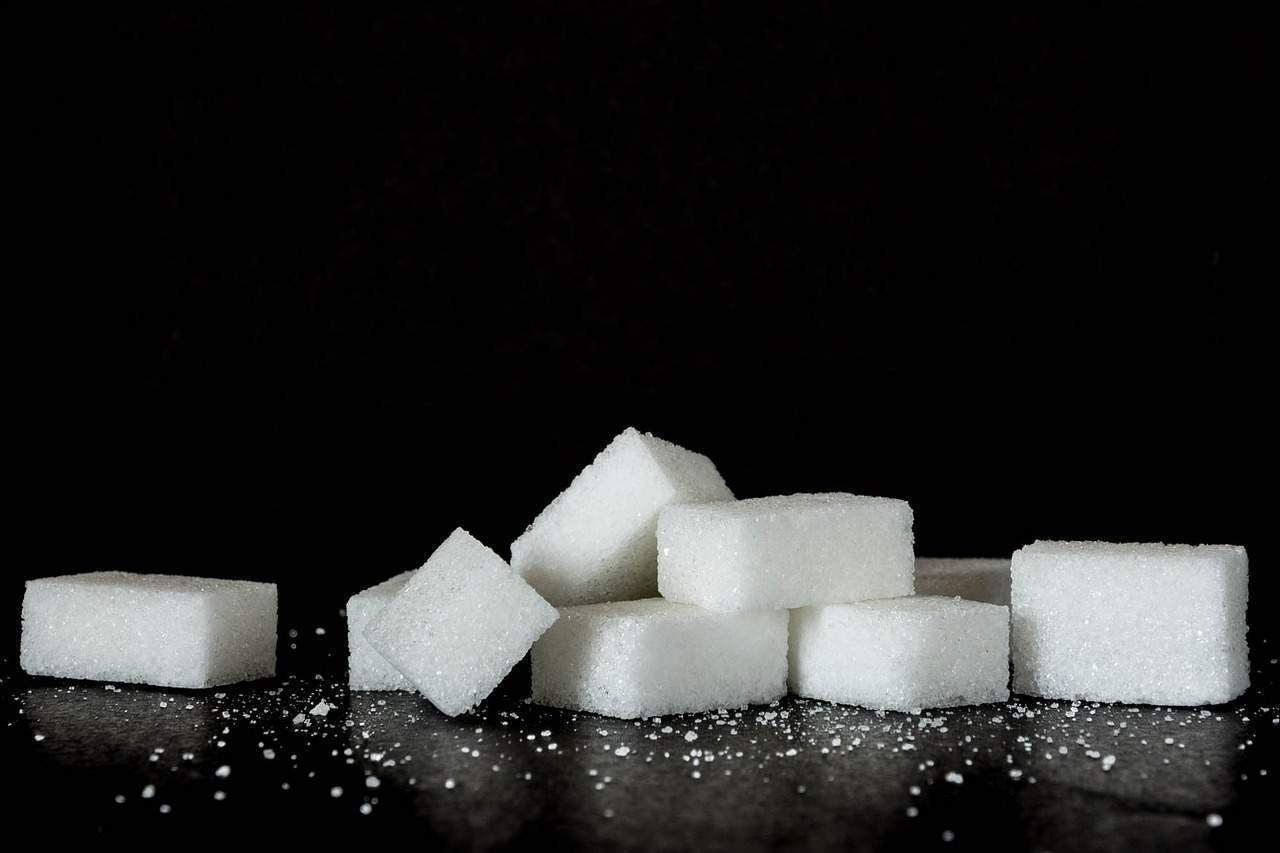 Which other popular snacks are stuffed with sugar?
Cerny's point suggests that some consumers are confused about what constitutes a healthy snack.
There are dozens of 'healthy' snacks on the market which are full of sugar. Here are just a few of the most sugar-stuffed snacks which many assume are healthy.
Innocent Fruit smoothies:
While fruit is, of course, healthy, it is also full of sugar. The 250ml bottles of the smoothies that are a popular part of meal deals in supermarkets across the country are packed with sugar.
Each of the five variants contain the equivalent of at least five teaspoons of sugar. The average amount of sugar is 27.4g or nearly seven teaspoons of sugar. The most sugary variant is the 'Pomegranate Magic' flavour with eight teaspoons of sugars (33g) and the least sugary smoothie is the 'Gorgeous Greens' flavour with five teaspoons of sugar (20g).
Dolmio Original Bolognese sauce:
Making a bolognese might seem pretty healthy; after all, you're getting a lot of vegetables in there, right? Well, that's certainly true, but there's a lot more sugar in there than you might expect. A 500g jar of this sauce contains 27g of sugar, nearly seven teaspoons worth.
The worst offended in the Dolmio Bolognese sauce range is the 'Smooth Tomato' variety. A 500g jar of that will fill diners with nearly 9 teaspoons of sugar (34.5g).
Yeo Valley strawberry yoghurt:
A nice, healthy strawberry yoghurt is a staple of lunchboxes across the country. But it is filled with sugar. A 120g pot of Yeo Valley Strawberry yoghurt contains 12.84g of sugar, or just over three teaspoons. Bigger pots are even more sugary. The 450g variant will have 48.15g of sugar or 12 teaspoons in it.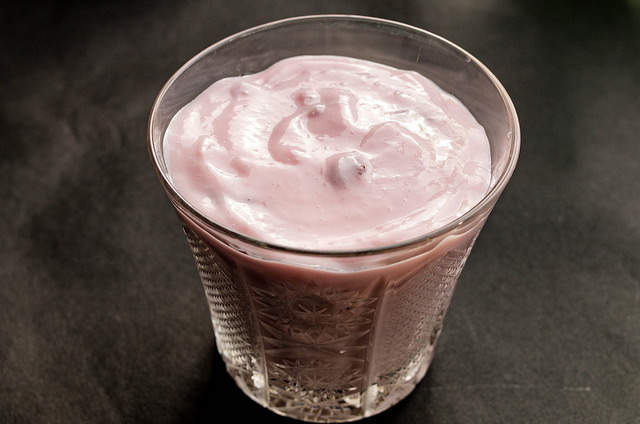 Kelloggs Crunchy Nut Fabulous Fruit & Nuts granola:
Start the day off right with a healthy breakfast. Or better yet, start the day off right with sugar. 12g or three teaspoons per 45g portion, that is. An entire 380g sack of this stuff is filled with 101g of sugar or around 25 teaspoons of the stuff.
Ribena Blackcurrant juice:
Everyone knows that Coca-Cola and its ilk are full of sugar. Even the 'diet' versions of those drinks are full of aspartame, a chemical sweetener whose health implications are constantly being questioned. So what could be healthier than a nice drink of simple fruit juice from Ribena?
Well, quite a lot of stuff, it seems. A 500ml bottle contains just under six teaspoons of sugar (23g). Sure, they tell you it's not so bad because you're supposed to only drink half a bottle in one serving, but realistically, who buys a bottle of Ribena, drinks half, then saves the second half for another day?
Cravendale Semi-Skimmed milk:
Okay, so a glass of milk might not be as full of sugary as some of the other items on this list, but it is surprisingly sugary. A 250ml glass of milk has three teaspoons of sugar (12g.) If you're putting it in your coffee a lot over the course of the day, you could be drinking more sugar than you think.
Heinz Baked Beans:
Beans, beans, they're good for the heart, the more you eat, the more you'll rot your teeth. Maybe that should be the tune that children sing on the playground. Because beans are full of sugar. One standard size (450g) can of baked beans has nearly five teaspoons (19.6g) of sugar in it.
Copella Cloudy Apple Juice:
Apple juice, that's healthy, right? And if it's cloudy and natural it'll be even better for you, right? Well, perhaps, but you should also be aware of the sugar content. A 300ml bottle which appears in meal deals in supermarkets across Britain contains 30g of sugar or 7.5 teaspoons. Again, Copella suggest the drink should be consumed 150ml at a time. Realistically though, this just isn't going to happen.
Starbucks Caffé Latte:
Coffee itself doesn't have sugar in it. However, when you start making exciting permutations on coffee like Starbucks does, sugar does begin to creep into the popular drink. Obviously each Starbucks drink has different levels of sugar in them, but a basic Caffé Latte, made with semi-skimmed milk is surprisingly sugar-heavy.
A Tall cup has over three teaspoons of sugar (12.7g), a Grande has over four teaspoons (17g), and a Venti has over five teaspoons (22g). Starbucks obviously stock lots of different varieties of milk too, the sugariest being oat milk. At a Venti size, a Caffé Latte with oat milk contains over seven teaspoons worth of sugar (29.5g).
A single banana:
Of course, it's worth noting that all of this should be taken in context. There are different kinds of sugars, natural and artificial, which can have different implications. A standard banana of 100g contains three teaspoons of sugar (12g), yet few would argue that eating a few bananas per day is bad for you.
Your five-a-day:
Taking all this one step further, how much sugar might your five-a-day contain?
Say you start the day with one banana, that's 12g of sugar. Around 11am you take a quick snack break to eat an apple. That's another 10g of sugar. At lunchtime you eat a handful of grapes (let's say about 15) there's 23g of sugar. For dinner, you have one carrot, chopped; 3.4g of sugar. Alongside your meal, you have one baked potato; 2.9g of sugar.
So that's five items of fruit and vegetables altogether totally 51.3g of sugar. That's nearly 13 teaspoons of sugar, almost twice the recommended daily guideline amount for adults.
The trouble is that it's difficult to know which is good sugar and which is bad sugar. Equally, all the brands listed here are probably healthier and making more efforts to keep customers healthy than some of the more nefarious brands. The best solution is probably that old advice: everything in moderation.
There's nothing wrong with tucking into a blueberry muffin and a bottle of Ribena every once in a while, as long as you're getting enough exercise and eating a varied diet.