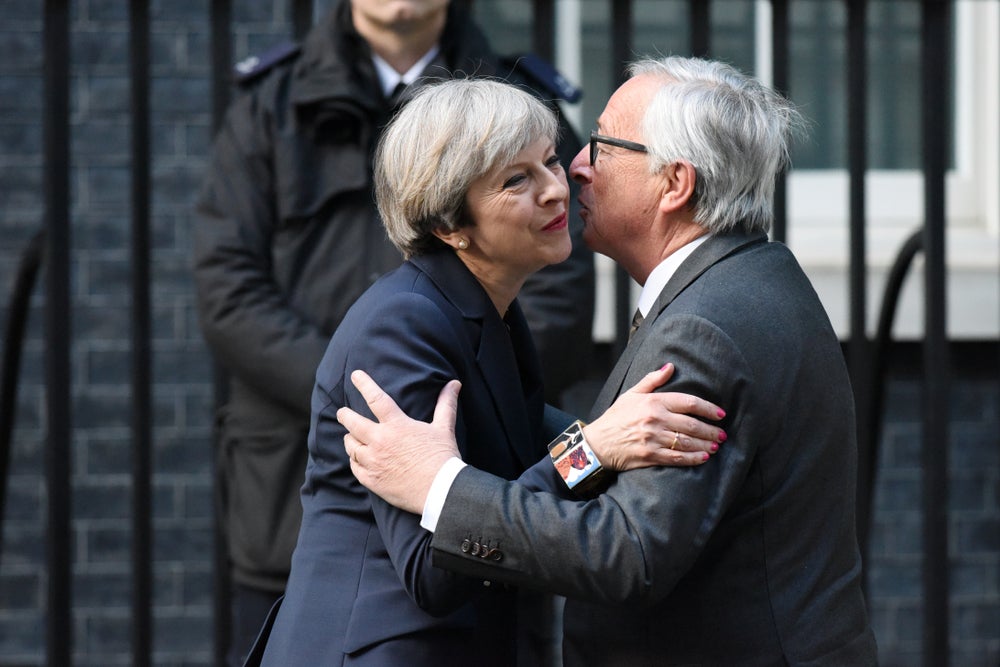 UK Prime Minister Theresa May is meeting EU officials today to confirm Brexit final deal terms before the EU summit to agree on the withdrawal on Sunday 25 November.
Some ministers, including five leading rebel Tories including Andrea Leadsom, Michael Gove and Liam Fox believe, they could force May to renegotiate aspects of the draft withdrawal this week.
However, May has made it clear that the deal is ready to be agreed by the EU.
The draft sets out the UK's trading relationship with the remaining EU members, but the legal commitments will be determined in the transition period following March 2019.
The BBC says she is now only going to Brussels to meet the president of the European Commission Jean-Claude Juncker for a "Kodak moment".
May defends her draft agreement in PMQs
There are several Brexit factions vying for attention in the House of Commons and most were heard from at Prime Minister's Questions today.
Tory MP Andrew Rosindell called on May to "lead our country in a new direction, completely cutting away the tentacles of the EU over our cherished island nation once and for all".
On the other side, the SNP's Ian Blackford called on the Prime Minister to renegotiate the deal to keep the UK in the single market and customs union.
May rejected both calls, saying first that her deal ensured a close trading relationship with the EU and that keeping the UK under the old EU trade terms would "frustrate the vote of the British people".
She also said Green MP Caroline Lucas's call for another referendum was "absolutely ridiculous".
Spain says it will reject Brexit deal over Gibraltar
Spain is seeking clarification on the draft text on future talks about the status of Gibraltar.
It says it will reject the Brexit draft withdrawal deal unless there is an addition to the draft.
The draft currently says in article 184 that the EU and the UK will work to "negotiate rapidly the agreements governing their future relationship" before the end of the transition period.
Spain's Prime Minister Pedro Sanchez asked for assurances that this does not apply to Gibraltar, which Spain still claims sovereignty over, and that terms will be added to the draft agreement saying Spain and Britain will negotiate this between them.
The Independent said that Downing Street says it believes both the withdrawal agreement and the future relationship will apply to Gibraltar.
The withdrawal agreement will be approved by a majority vote from the European Council, so Spain's refusal to vote positively might not prevent the deal from getting through.