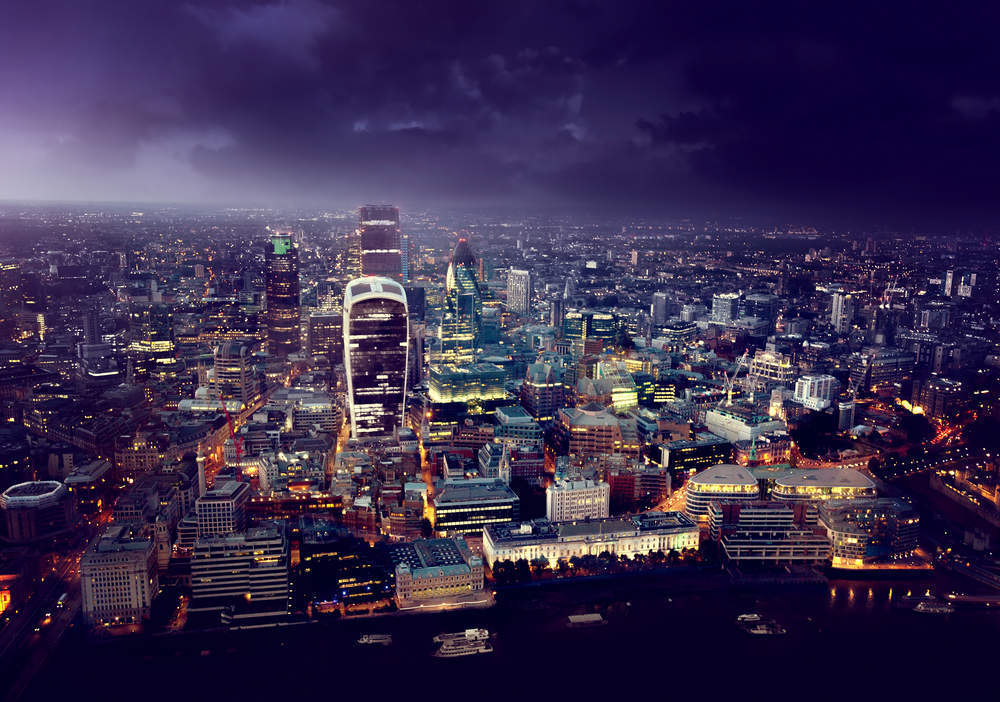 A year ago today the UK voted to leave the European Union (EU).
You may have heard about it. High among the upheavals this process is causing and will continue to cause is the question of the City, namely where all the bankers are going to go.
A lot of people have made a lot of money from there not being a wall between the UK and Europe up until this point. Now one is being built, these people are presumably starting to wonder if they'll end up on the wrong side of it.
Financial services of all kinds — banking, trading, accountancy, insurance — will soon enough find their ability to deal with the mainland impeded in some way.
If the extra regulation, fees and tariffs reach a critical mass many companies in that sector will probably conclude it's not worth the office in Canary Wharf and up sticks to the mainland.
Many large companies have already begun this process.
How well do you
really

know your competitors?

Access the most comprehensive Company Profiles on the market, powered by GlobalData. Save hours of research. Gain competitive edge.
Company Profile – free sample
Thank you!
Your download email will arrive shortly
Not ready to buy yet? Download a free sample
We are confident about the unique quality of our Company Profiles. However, we want you to make the most beneficial decision for your business, so we offer a free sample that you can download by submitting the below form
By GlobalData
Telecoms giant Vodafone has expressed doubt it will keep group headquarters in London while banks including Morgan Stanley, JPMorgan and Goldman Sachs have indicated they will be moving a large base of their operations to Europe.
The EU are insisting on taking back their all-important Euro clearing house, so that will get a lot of derivatives traders packing their bags, and all told up to 10,000 City jobs might be crossing the channel.
The big question is: where will they go?
The Global Financial Centres Index ranks cities around the world on competitiveness.
Compiled by consultancy Z/Yen taking into account such external metrics as business environment, financial sector development and human capital as well as responses from a questionnaire filled out by around 3,000 respondents every six months, the index gives the best picture possible, from this side of Brexit, on European cities' eligibility to take the financial crown.
Z/Yen director Michael Mainelli spoke to Verdict on the various benefits and drawbacks to some of Europe's capitals.
There are a lot of them, so we've picked just three that illustrate the various types of contenders.
Frankfurt
Pop: 2.3m (5.7m when considering greater Frankfurt)
GFCI Ranking: 18
Who's going? Daiwa, Nomura, lot's of banks.
Pros: Hessian beer, easy access to rest of Europe, that big Euro sign surrounded by stars.
Cons: Full of art students.
Widely seen as the main contender, Frankfurt has a lot going for it, especially in the banking centre.
The location of the European Central Bank, headquarters of Deutsche and Commerzbank as well as the German stock exchange, the city is already known as the financial centre of Europe.
So what if people don't think it's as fancy as Munich, or as fun as Berlin?
Hubertus Väth, Managing Director of Frankfurt Main Finance told Verdict he is confident Frankfurt will see big wins from Brexit in the banking sector.
We expect at least three of the five big US banks to relocate to Frankfurt.
On top of that he says he's had discussions with at least one British bank (not Standard Chartered who already announced a Frankfurt subsidiary after Brexit), one Swiss bank, one Russian bank and at least one Japanese bank.
His confidence is no doubt bolstered by two of Japan's largest holdings companies, Nomura and Daiwa, announcing they had chosen Frankfurt as their post-Brexit EU base.
In total we expect at least 12 banks to relocate part of their business to Frankfurt and in the best case scenario up to 20.
Väth cites infrastructure advantages — an airport with the capacity of Heathrow within 20 minutes from the city centre, a high labour pool and Europe's biggest data hub – as evidence the banking sector will look no further.
Those are the things very few people, that don't look into details, know about. Banks do go into those details, they make big matrices.
Though Mainelli agrees Frankfurt may well win out in the banking sector he says the shortfall in other sectors – insurance, asset management, investment management, professional services – means it probably will never fully "win".
So as a banking sector it's got potential without question. Particularly for mid-range non-European banks who need a single European centre. Why not be close to the regulator, you know?
Amsterdam
Population: 851,000
GFCI Ranking: 34
Who's going? Mitsubishi Financial Group, Mizuho financial Group.
Pros: Liberal atmosphere, nice weather, canals.
Cons: Constantly dodging mopeds, stoned tourists.
Cute little streets, decent weather, a centrist government and a notoriously liberal nightlife: the scene of the first major speculative bubble in recorded history seems an ideal setting for a new financial centre.
And yet, says Mainelli,
It's not a contender in any of the conversations I'm party to. It should have been – you've got a major historic trade centre, you've got a reasonably widespread economy, you've got the multilingual(ity) you've got the skills base, it's got a lot of positive aspects but it doesn't seem for some reason to have pulled it off.
Even the country's biggest bank doesn't seem too hot on the idea. ING recently announced they are moving a bunch of trading jobs back to London, and an internal memo on the movement of commercial functions said essentially "forget it" to the idea of Amsterdam becoming a major centre.
This in large part will be to do with the regulatory environment.
Bankers in particular will be put off by a stringent bonus cap; 20 percent of fixed salary compared to the EU-wide 100 percent.
Any bank situated in Amsterdam will immediately lose attractiveness to young talent and what talent it does have will constantly be at risk of poaching to Frankfurt, Brussels or even back to London.
Mainelli says it's common practice for companies to go speak to a country's regulator before they start making any plans.
And indeed in January it was reported that a number of financial firms were in talks with the Dutch capital. The lack of many announcements six months later, outside of Japanese banking giants Mitsubishi and Mizuho, may just mean nobody's interested.
Amsterdam has been troubling me for a while, frankly. I'm not sure why it doesn't do better.
London
Population: 8.6m
GFCI Ranking: 1
Who's going? Everyone's already there.
Pros: The West End, lots of bankers, the Victoria line.
Cons: The West End, lots of bankers, the Victoria line.
And here we get to the point. Mainelli doesn't think the upheavals of some banking sectors and departments will ultimately mean London loses its crown.
Even if all of the main banks move some of their operations to Frankfurt:
There are only twelve global investment banks and they're always going to be located in all major centres. So if we're talking about JP Morgan moving a thousand jobs to Dublin, or even moving their European HQ to Dublin, that doesn't mean they leave London, does it?
He does however stress that smaller shops will have a harder time weathering the storm than the big guys, and many of them may end up making the move.
If I got a hundred people in Europe, then I don't want to be located and regulated in several centres. So I need to move some place where I can be regulated for Europe, then I figure out what I'm going to do back in the UK. Or I sit in the UK and I figure out how I'm going to have 27 different relationships; that doesn't make a lot of sense
Mainelli says by focusing on the banks and big financial houses most people are overlooking the real effect Brexit will have.
It's the mid range that most people seem to be missing, that's where the damage is being done. Remember, the city of London has 16,000 SMEs. I'll repeat that, 16,000.
Even FM Finance's Väth doesn't think London will ever cease to be the City. Rather:
Brexit will cause London to become less a sun but more like a planet with moons. So it's still the centre but it has other gravitational components in the system.
Naturally, he believes Frankfurt will be the other key component in that system.
At the heart of it, Mainelli says it's just not really a zero-sum kind of thing for Europe.
It's London's loss but it's not anybody else's gain in Europe. Frankly I think the potential international winners might be the two city-states of Singapore and Hong Kong
He says this discussion has highlighted some problems already existent with London, namely that it wasn't the easiest place to trade anyway and with an atomised structure making it harder for multi-national deals to take place, the money is going to value convenience above all else.
The point is that people want to come easily and get some deals done. They're not trying to live here, they're trying to do a deal. You can drop in on Hong Kong with no visa. So (if) I want to do a deal but I've got an Indian guy and he's got to apply for a visa, and he's got to wait six weeks, we can just do the deal in Hong Kong tomorrow