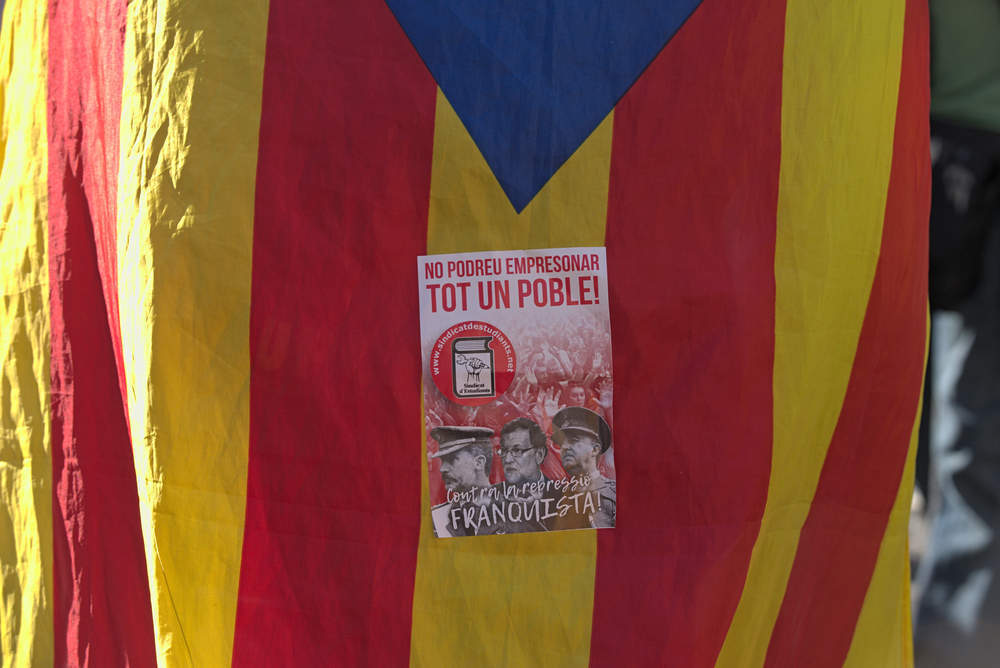 The Catalonia crisis — while somewhat diminished since Madrid seized control last week — drags on, with the sacked members of Catalonia's regional government this morning appearing in Spain's high court to face rebellion and sedition charges against the country.
While nine officials have turned up for questioning, five others and most notably former Catalan leader Carles Puigdemont have ignored the order.
Puigdemont, who is now in Belgium, said earlier:
This is a political trial.
An arrest warrant for Puigdemont could now be issued by the court that would make it virtually impossible for him to stand in a snap regional election called by the Spanish government for 21 December.
The hearing at the national court in Madrid, which deals with major criminal cases, began at 9am local time — 10am London time — and will run until tomorrow.
Spain's chief prosecutor has said he was seeking charges of rebellion – punishable by up to 30 years in prison – sedition and misuse of public funds.
Those that showed up for the hearing include Catalonia's former vice-president, Oriol Junqueras, and speaker of the Catalan parliament, Carme Forcadell.
The courts have already told the Catalan secessionist leaders to deposit €6.2m ($7.2m) by tomorrow to cover potential liabilities.
Opinion polls continue to show a mixed picture of support for Catalan independence, despite the illegal referendum at the beginning of last month which showed that of the 43 percent of potential voters who took part in the referendum, 90 percent were in favour of independence.
An official regional survey published earlier this week showed some 48.7 percent of Catalans believe the region should be independent, up from 41.1 percent in June and the highest since December 2014.