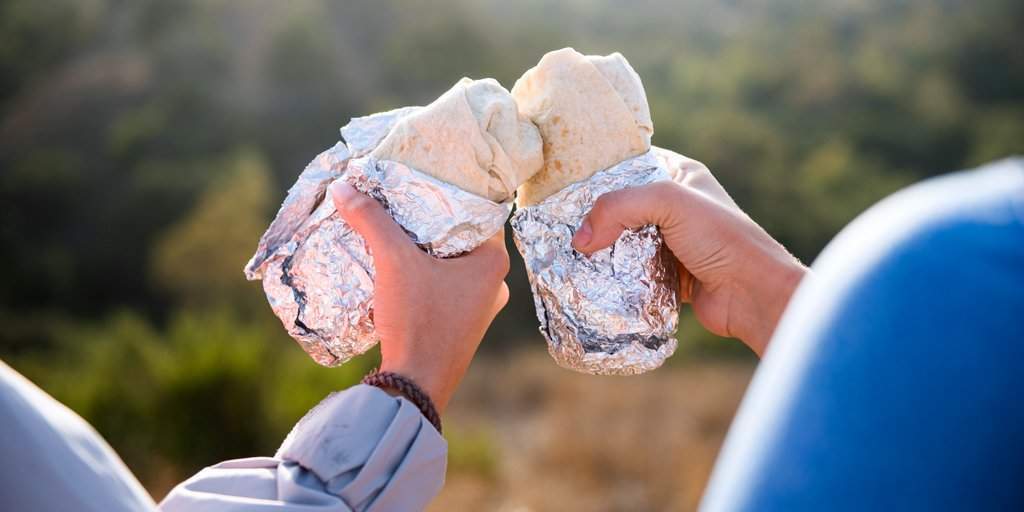 Chipotle, the Mexican fast-food chain is the first US national restaurant brand with no added colours, flavours or preservatives in any of its ingredients.
The move follows a food-safety scandal two years ago, when 485 people in 13 US states fell ill after eating at Chipotle.
In the summer of 2015, cases of salmonella were reported in Minnesota and eventually traced back to the restaurant's tomatoes, while health authorities in Oregan linked an E.Coli outbreak to 14 of Chipotle's fast-food outlets in the region.
Across Boston and parts of California, Chipotle customers fell sick with Norovirus, the vomiting stomach bug.
The debacle saw shares in the restaurant tumble and sales decline.
Chipotle founder and CEO Steve Ells promptly announced a food safety rollout, championing high quality ingredients in an attempt to save the brand's reputation — and finances.
"The way to grow the business is not though limited-time offers, extra value meals or menu proliferation with all kinds of new items," said Ells in an interview. "For us, instead it's about improving the basic, wholesome ingredients."
Two years later, all Chipotle US stores are now selling flour tortillas made with just five ingredients — flour, water, canola oil, salt and yeast. Its corn tortillas used for chips have just two ingredients — corn masa flour and water, the restaurant chain announced yesterday.
Shares in Chipotle gained 3.1 percent on Tuesday to $427.74.
Verdict takes a look at some of the other fast food chains cutting back on artificial and unhealthy ingredients.
1. McDonald's
McDonald's, the largest fast-food chain in the US with almost 16,000 outlets announced in August last year its Chicken McNuggets — battered and deep fried chicken pieces — served across the country were free from artificial ingredients.
The fast-food giant added that no chicken served at any of its stores was treated with antibiotics anymore.
Preservatives were also removed from McDonald's breakfast menu — including its pork sausage patties and omelet-style eggs served on McGriddles.
#DYK our #McGriddles have no artificial preservatives or flavor and no colors from artificial sources. #Fact pic.twitter.com/exhNLGXC8H

— McDonalds NYTriState (@McDNYTriState) 27 March 2017
Finally, McDonald's rolled out new buns that don't contain high fructose corn syrup, replacing the bread used for Big Macs, Quarter Pounders, hamburgers and cheeseburgers, Filet-O-Fish and McChicken sandwiches.
"More than ever, people care about their food – where it comes from, what goes into it and how it's prepared," said Mike Andres, president of McDonald's USA. said in a statement issued at the time. "We're making changes to ensure the food we're proud of is food our customers love and feel good eating, and we remain committed to our continuing food journey at McDonald's."
2.Subway
Subway, the popular sandwich chain, announced in June 2015 that it would eliminate the use of all artificial colors, flavor and preservatives in its food served in North America by 2017.
However, there has been no official update from Subway since the announcement.
Three years ago, Subway did stop using high fructose corn syrup in all its sandwiches and salads across North America. And since 2015, all of its roast beef served in the region has been free from artificial ingredients.
Last month, Subway disputed evidence that its chicken strips contained less than 50 percent chicken.
"Our chicken is 100 percent white meat with seasonings, marinated, cooked and delivered to our restaurants. The chicken has no artificial colors, flavors or preservatives. Through years of testing, we've never seen results like the program claimed," Dave Theno, Subway's chief of food safety & quality said in a statement.
3. Papa John's
In January 2016, Papa John's became the first national pizza chain to remove artificial ingredients from its menu.
Preservatives like calcium propionate, thickeners like maltodextrin, and flavour enhancers like disodium inosinate were all banned by Papa John's.
"We closed out 2015 announcing our commitment to serve chicken raised without antibiotics and are ringing in the New Year artificial-flavor and synthetic-color free," Sean Muldoon, Papa John's senior vice president of research and development, said in a statement issued at the time. "We're so proud to be able to show our customers how much we care about what they're eating."
According to Papa John's, the broader "Better Ingredients, Better Pizza" promise and commitment to quality ingredients costs the company $100m a year.