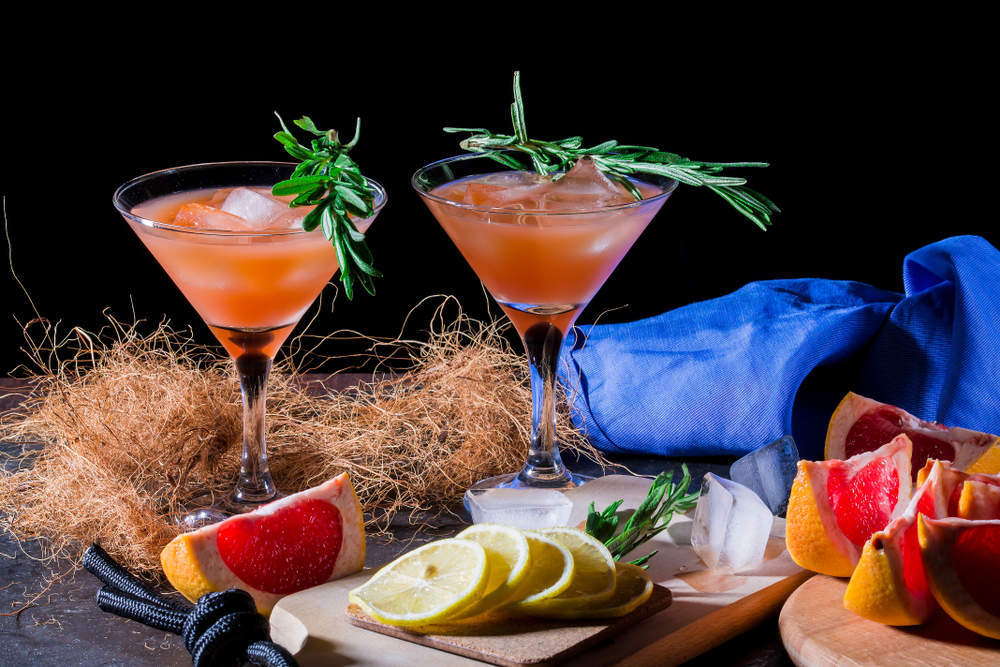 Christmas is often seen as a time to indulge. For many, that means an extra tipple of brandy, or another class of wine with dinner. And there are plenty of brilliant alcohol brands out there to cater to those tastes!
However, new research from GlobalData has found that people are increasingly turning their backs on alcohol.
For those who don't drink, or just want to get a headstart on their January diet, there are options. In the past, non-alcoholic drinks have often been seen as flavourless or tasting unpleasant.
Still, one person's misconception is another's opportunity. As a result, more and more manufacturers are rushing in to fill this niche. They're creating flavoursome, alcohol-free drinks that taste just as good, if not better than the real thing.
If you're looking for premium non-alcoholic drinks to try this festive season, look no further. We've looked far and wide to find the best of this new trend. After all, just because one isn't drinking alcohol doesn't mean one can't drink in style!
Luxury non-alcoholic drinks to try this Christmas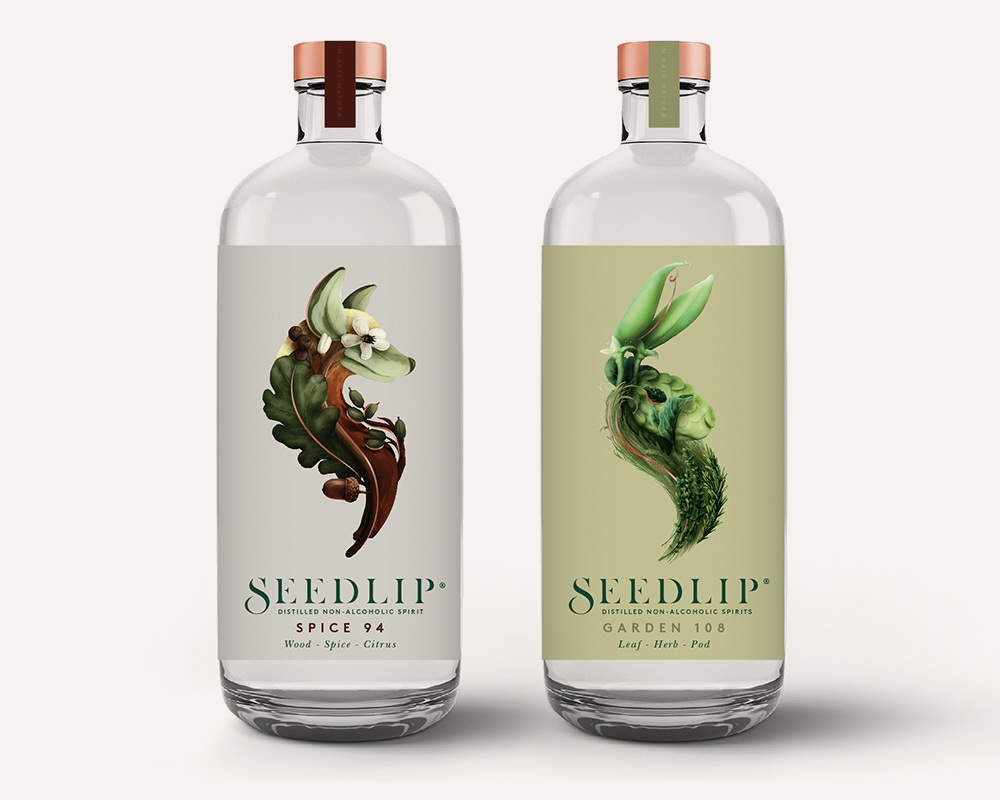 Seedlip's so-called spirits are the luxury non-alcoholic spirit everyone is talking about this year. Market-leading alcohol connoisseurs Diageo were so impressed they recently bought a stake in Seedlip.
So what do they do? Well, the options are Garden 108 and Spice 94. The former is a herbal spirit with peas, hay, spearmint, rosemary, and thyme. Meanwhile the latter is more aromatic with spice, cardamom, oak, lemon, and grapefruit. Both are best-served with Indian tonic water. Even better, there's no sugar and zero calories in the drink.
Tasting notes
Having tried both of Seedlip's two drinks here at Verdict, we can confirm they're very different to anything you'll have tasted before. Both are rich, strong, and flavourful. Spice 94 is sweet and citrusy on the palate with warm notes of nutmeg and cloves, giving it a refreshing, yet Christmassy taste. Meanwhile, Garden 108 is much more herbal with notes of rosemary and a hint of thyme. Seedlip recommends both with a tonic water, though they also work brilliantly in martinis!
Price
£27.99 for a 70cl bottle.
Similar to
Vodka and other white spirits, though Seedlip insist it is quite different to anything that people will have tried before!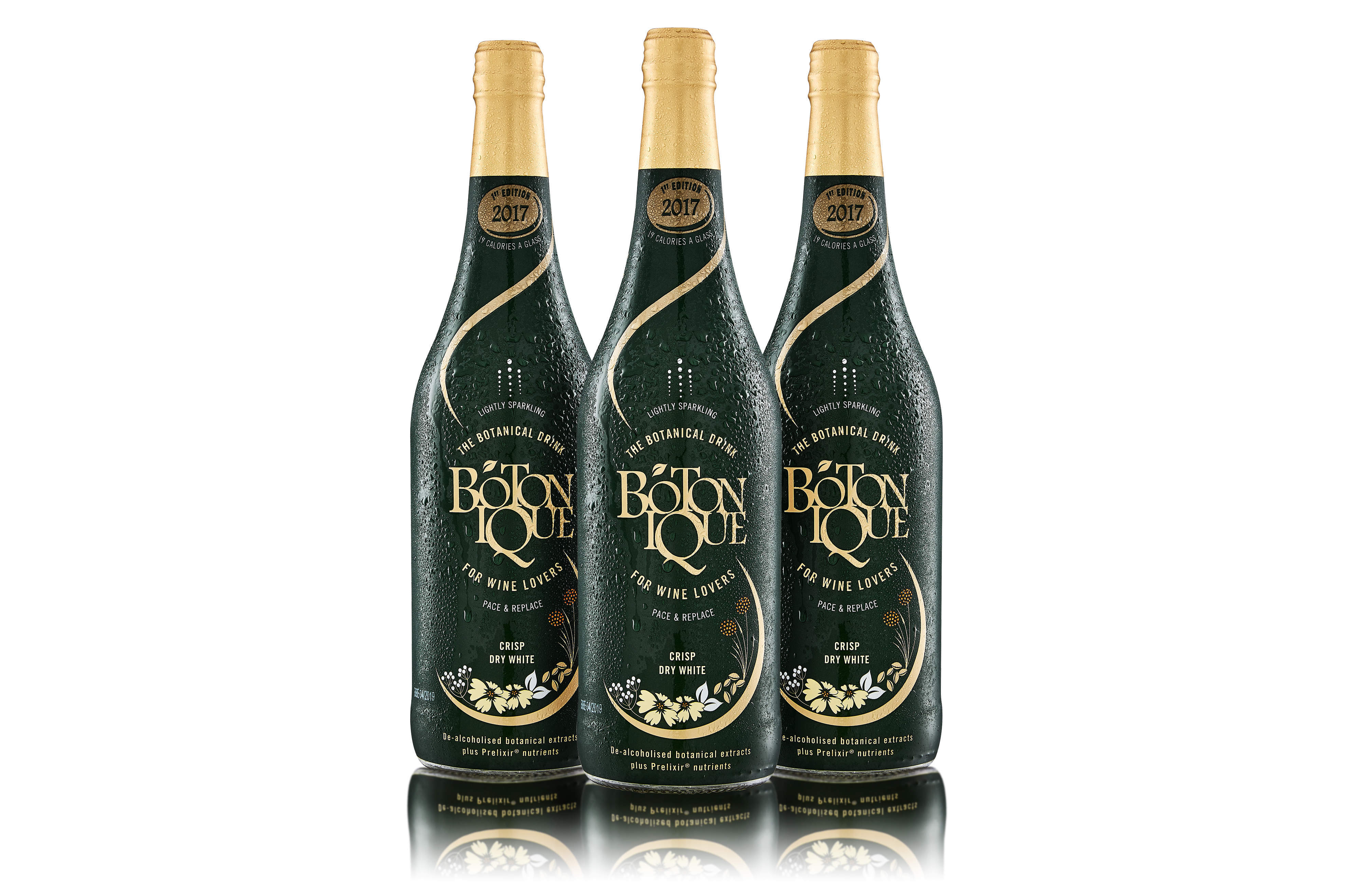 Providing something a bit different, Botonique is a unique proposition for wine lovers. Designed to be mixed with wine, served alongside alcohol, or even replace alcohol, Botonique is something different.
It's designed to replace the nutrients that alcohol depletes. They make no bones about the fact that the product doesn't taste much like wine. Still, while it doesn't feature grapes or alcohol, Botonique still has the dryness, acidity, long finish of wine.
And while that flavour isn't exactly the same as wine, it's pretty delicious nonetheless. There's herb, spice, and a hint of citrus on the palatte, plus you can pick up the hint of pear juice used in production too.
Price
£7.99 for a 750ml bottle.
Similar to
Wine or Prosecco

Going alcohol-free might sound like a modern phenomenon, but Carl Jung wines have been doing it since 1908. As such, it'd be hard to find an alcohol-free wine producer with a big selection. Carl Jung really does have something for everyone. There's whites, reds, rosés, and even sparkling wines on offer. They do specific varieties of each, so if you're looking for an alcohol-free Merlot, for example, they'll have something for you!
Price
$7.49 to $9.23 for a standard bottle.
Similar to
Wine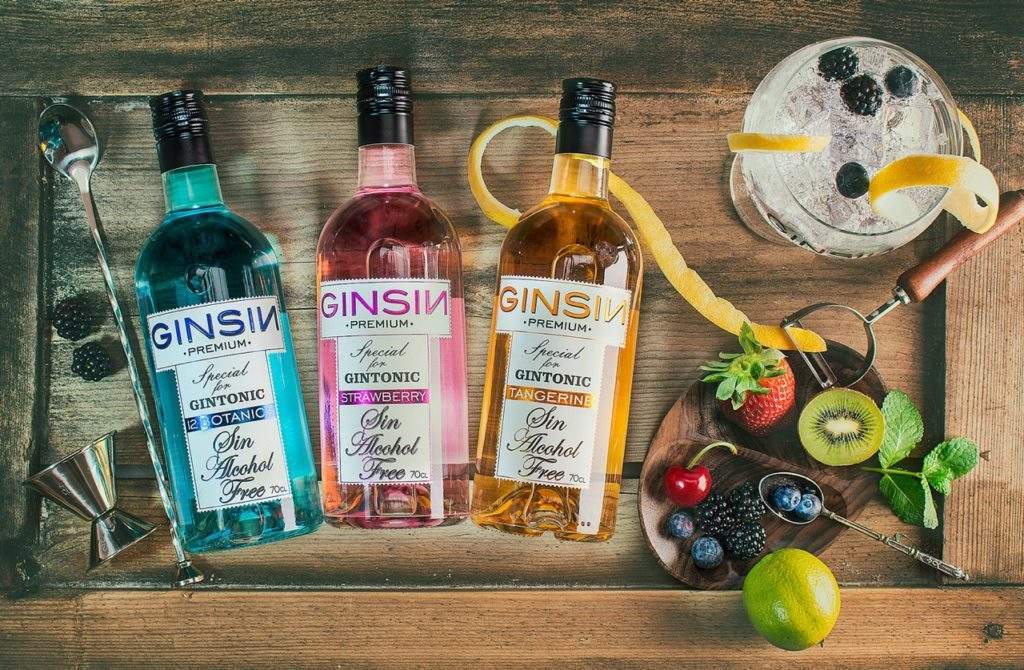 A Spanish effort from the world's leading gin producer. GinSin looks like gin, tastes like it too, but it's completely alcohol free! The product has seen huge success in Spain and certain alcohol-free websites are bringing it over to the rest of the world.
The success of this product has Ginebra to investigate other alcohol free ventures too. You can also get your hands on WhisSin and VerSin, for example, which are alcohol-free takes on whiskey and vermouth respectively.
Price
£6.99 for a 70cl bottle.
Similar to
Gin, whiskey, or Vermouth, depending on which option is chosen.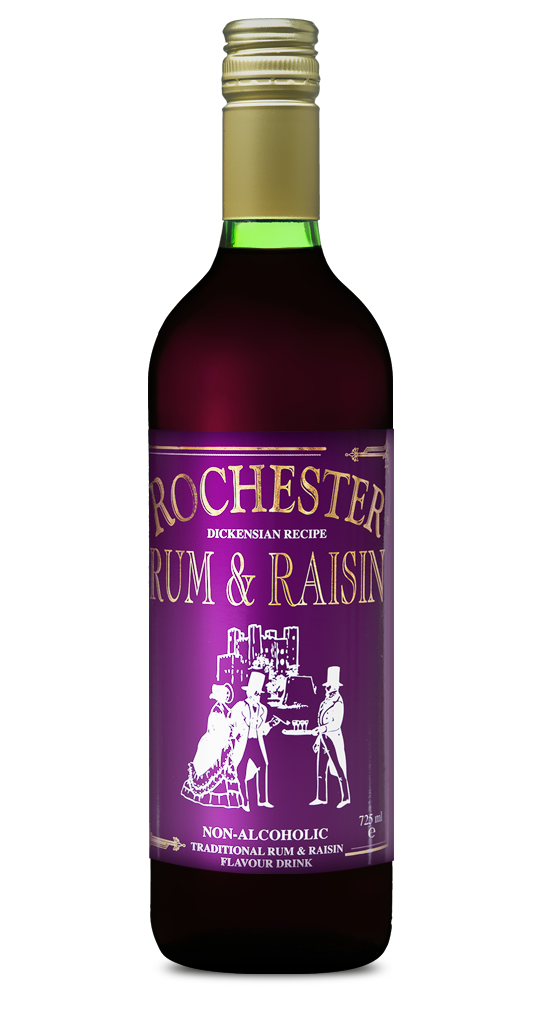 Rochester Drinks have picked up tonnes of awards for their various non-alcoholic drinks but the Dickensian collection is something else.
These ginger beers are each based on Victorian recipes including Mulled Berry Punch, Dark Ginger, Root Ginger, and Rum And Raisin. There's something for every palate. If you're looking for something a bit more interesting than a classic ginger beer taste, look no further!
Price
£4.99 for a 72.5cl bottle.
Similar to
Ginger beer.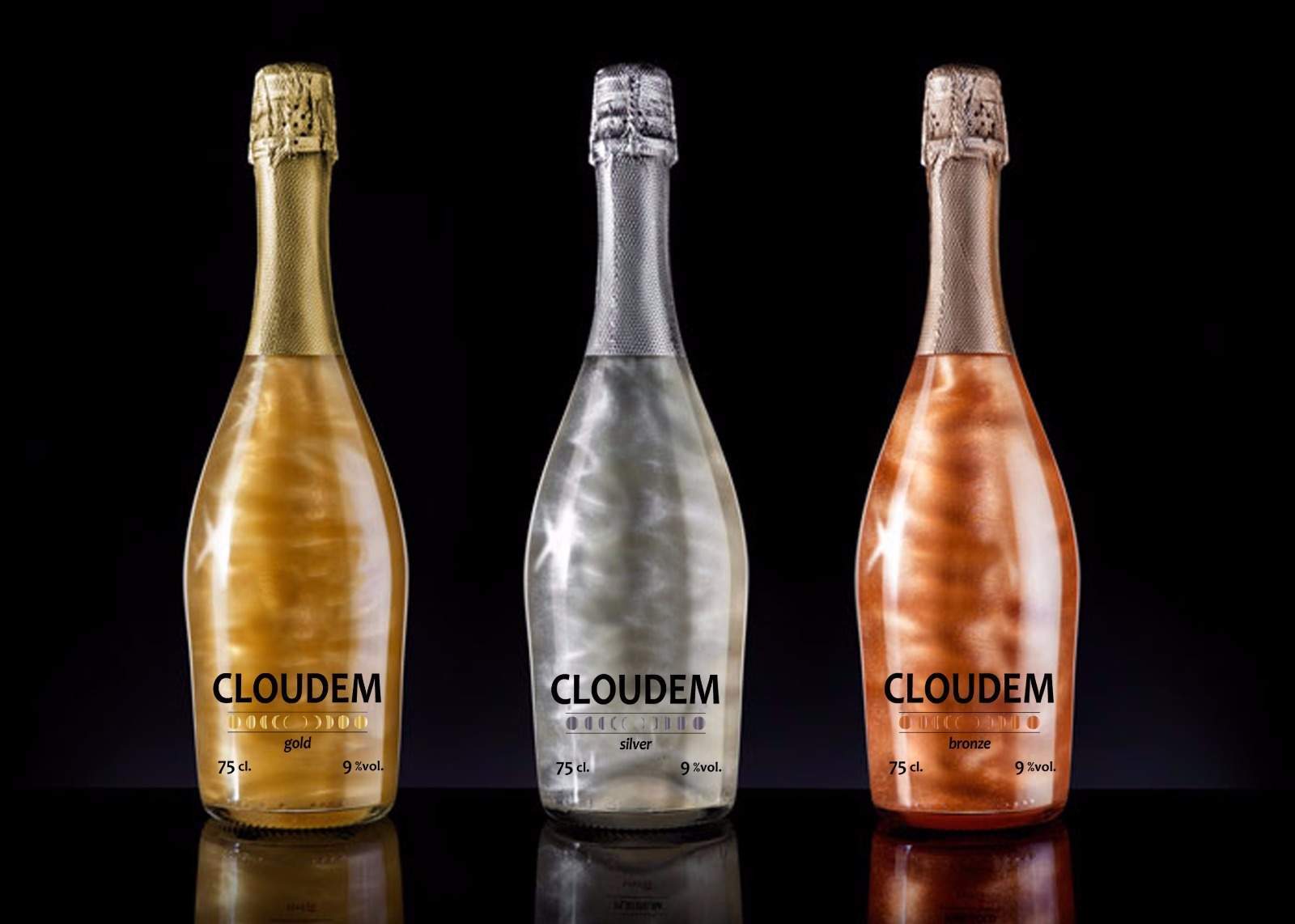 Cloudem Sparkling comes in Blue, Rosé, Gold, Silver and Bronze but ultimately the drink is largely the same. It's a carbonated fruit juice. Still, unlike others that are on the market, this one just looks sophisticated.
It's filled with flecks of glitter which glisten and swirl when the bottle is moved. It's also naturally flavoured with apple juice. Plus, with those eye-popping colours, how could one resist it?
Price
£4.99 for a 750cl bottle.
Similar to
Carbonated fruit juices.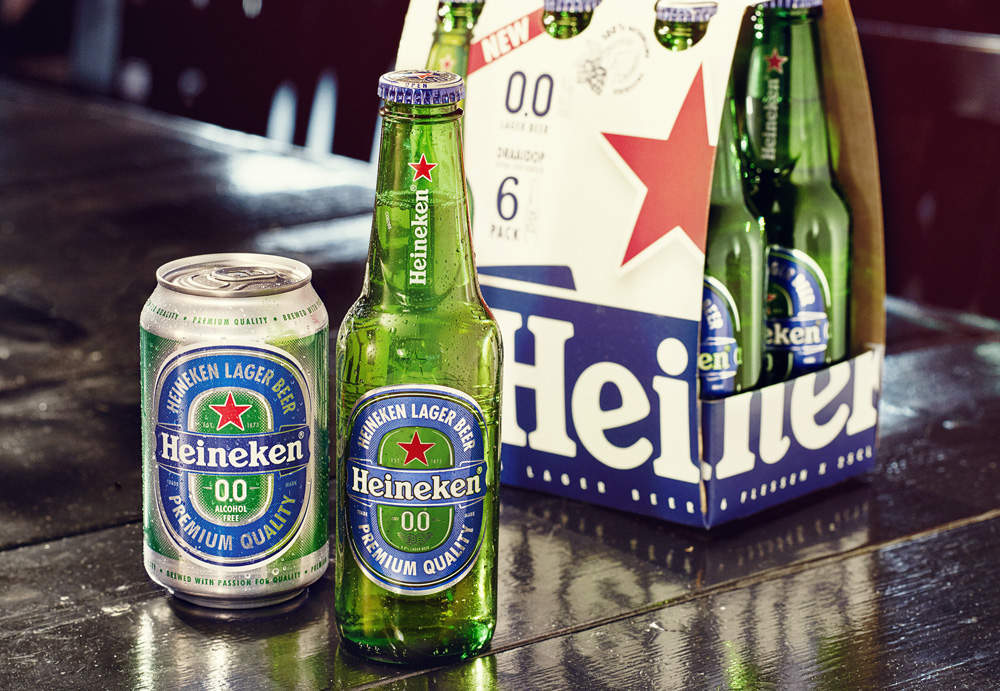 Alright, so Heineken might not traditionally appear in lists of 'classy' drinks. But no one should be ruling out Heineken 0.0 this year, especially those watching their waistlines. The drink is only 69 calories per bottle. That's less than a packet of Quavers!
Plus, the taste has real come along way since the early days of alcohol-free lager! This tastes almost exactly like the real thing, but a little lighter!
Price
£3.50 for 4 bottles.
Similar to
Actual Heineken!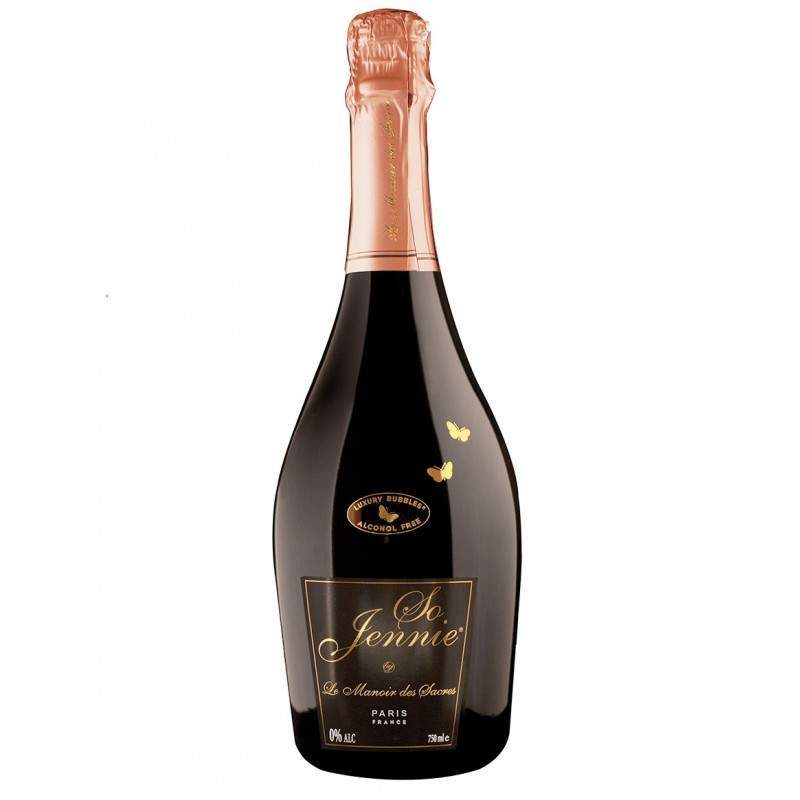 Produced in Paris, a stone's throw from the Champagne region of France, this drink is something special. The drink is refreshingly simple in its composition. It's made from concentrated grape juices, de-alcoholised. And that's it. It's also light on calories for those who are watching their waistlines.
Price
£23.00 for a 75cl bottle.
Similar to
Champagne or Prosecco
For non-alcoholic gin and tonic, one could do far worse than the Temperance Spirit Company's Teetoller range. Customer testimonials confirm that the drink tastes very similar to a standard gin and tonic but, of course, contains none of the alcohol.
All ingredients are naturally sourced and organic too. Plus, one of the company's guiding aims is to keep artificial sweeteners to an absolute minimum.
Price
£12.95 for 4 750ml bottles.
Similar to
Gin and tonic, of course!