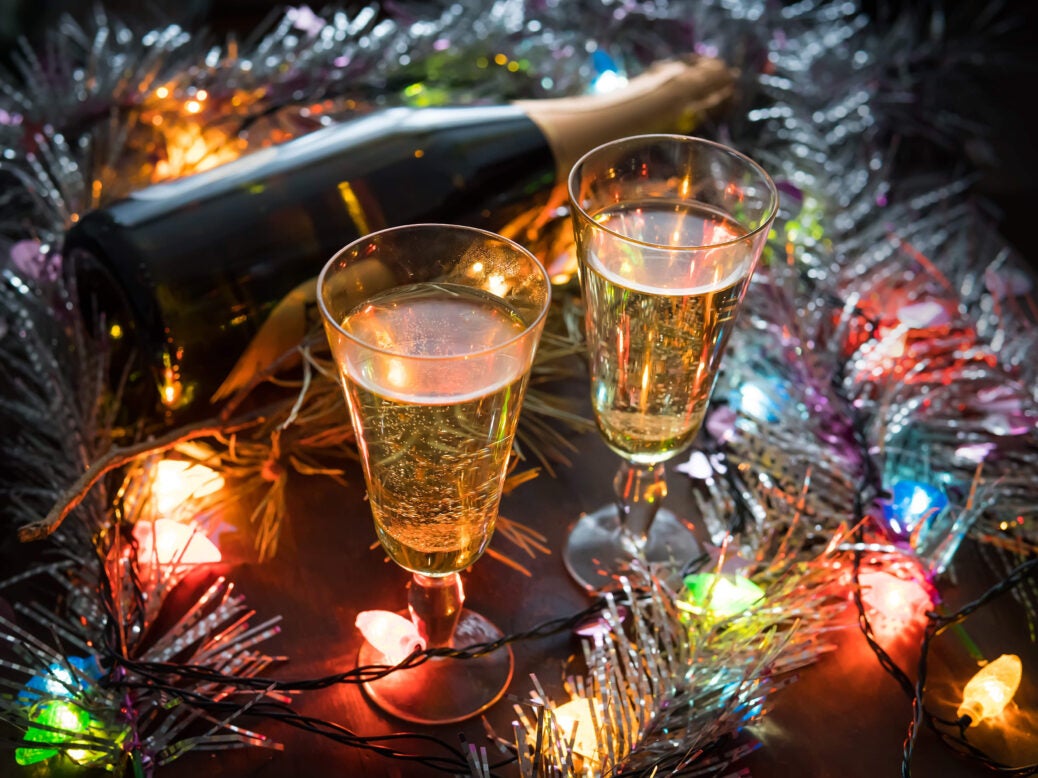 Christmas is a perfect time to indulge. Whether that's a few extra treats or an extra helping of turkey, there's usually plenty to go around. And for many of us, the thing we look forward to indulging in is alcohol.
A festive alcohol is often the perfect gift for those tricky-to-buy-for relatives and friends. However, what can occasionally prove troublesome is picking the best products. With so many micro-breweries and specialist stockists, it can be tricky to tell the top quality boutique products from the lower-end stuff.
On the other hand, one of the great benefits of the wealth of drinks available is that you don't necessarily need to pay a fortune for a premium, luxury product.
Additionally, plenty of alcohol manufacturers love to throw themselves into the spirit of things around Christmas time. This means that there's plenty of limited edition drinks to enjoy that you simply can't get at other times.
After scouring the internet and trying more samples than we dare admit, we've compiled a gift guide of the best luxury tipples available in the run-up to Christmas 2017.
The best luxury tipples for Christmas 2017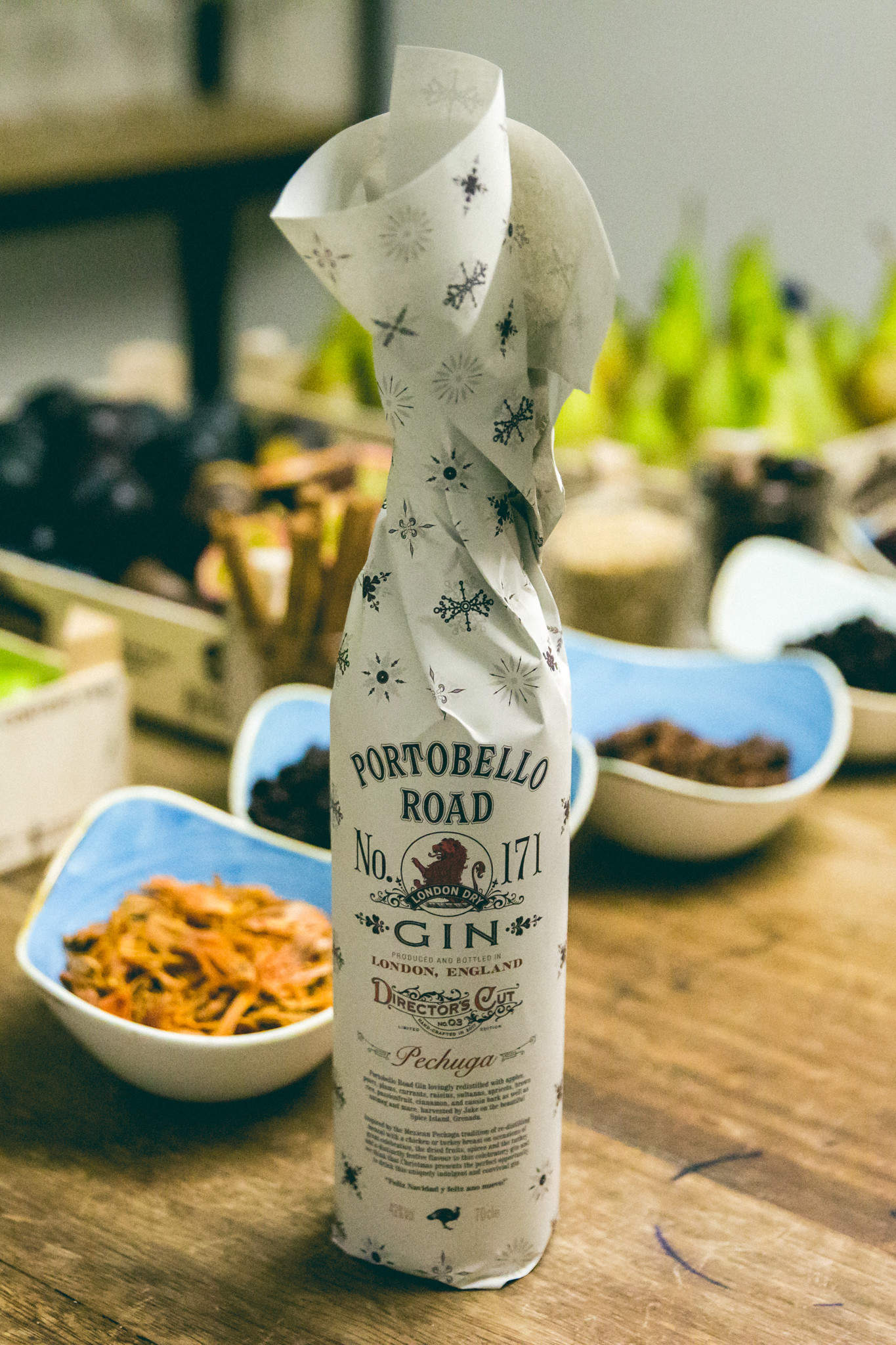 Price
£35 for a 70cl bottle.
Tasting notes
Every year Portobello Road Gin makes a special 'Director's Cut' gin. This year, the additional ingredients take a backseat to the interesting method of preparation. Director's Cut No. 3 is distilled in the same way as traditional Mezcal. A distilled drink (in this case gin, obviously) is redistilled (in this case with apples, apricots, sultanas and other wintry fruits.) A hunk of turkey breast is suspended above the distillation in the still. As the gin vapours rise up the still, they pass around and through the turkey breast.
This gives this gin a really soft, almost creamy taste on the palette, while the winter fruits add a further twist on Portobello Road's classic taste.
We went down to Portobello Road to see how this particular gin is made, you see our findings below: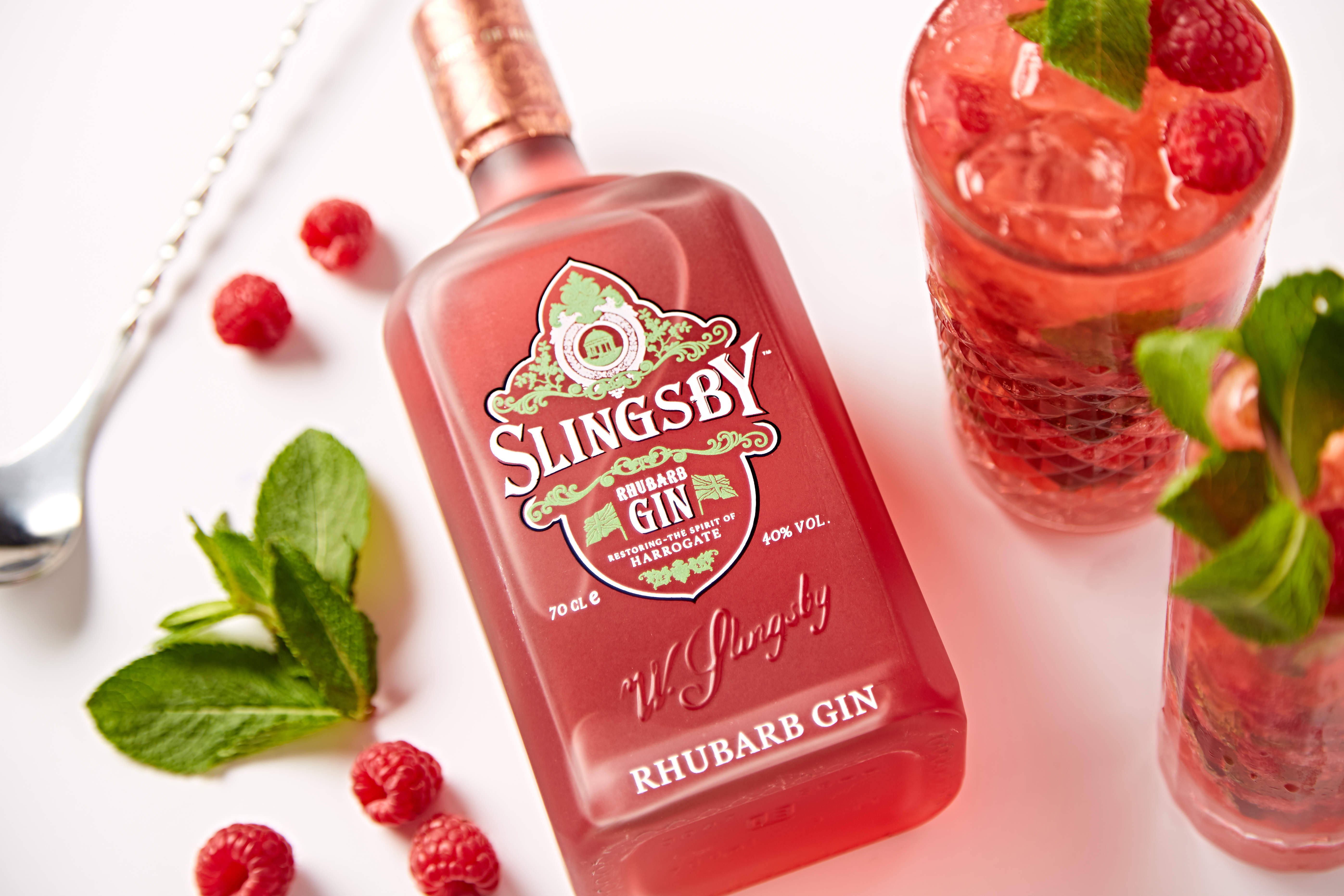 Price
Retails for £39.99 for a 70cl bottle.
Tasting notes
As you might expect, this one has something of a rhubarb-y taste. You'll also enjoy the sweet taste of raspberry but the pink grapefruit citrus base gives the drink a definite tang. It's certainly a unique taste, but definitely one which you'll want to keep enjoying time and again. As the UK's premier coloured gin, it really is in a class of its own!
Slingsby recommend trying it with a premium elderflower tonic, on ice, garnished with a fresh raspberries.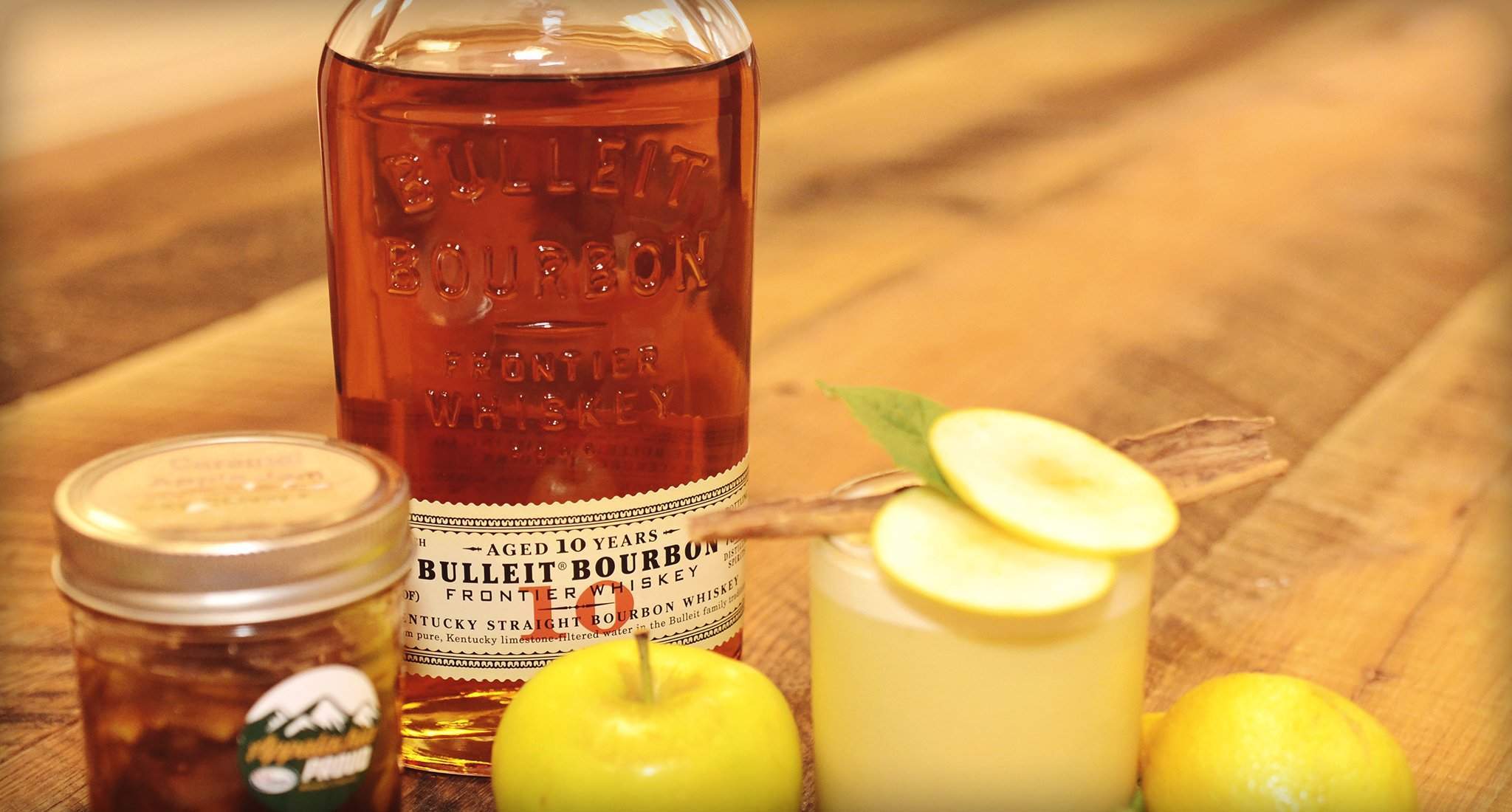 Price
A 70cl bottle costs £42.95
Tasting notes
Considering it's 10 years old, this whiskey is fairly new. It's only been available at selected bars since October 2017, and is just being made available to purchase this Christmas. Having been aged for at least ten years, this one has a very deep, rich taste. The nose is of toasted oak and hints of vanilla, the palate is all dried fruits, with a spicy, caramelish finish.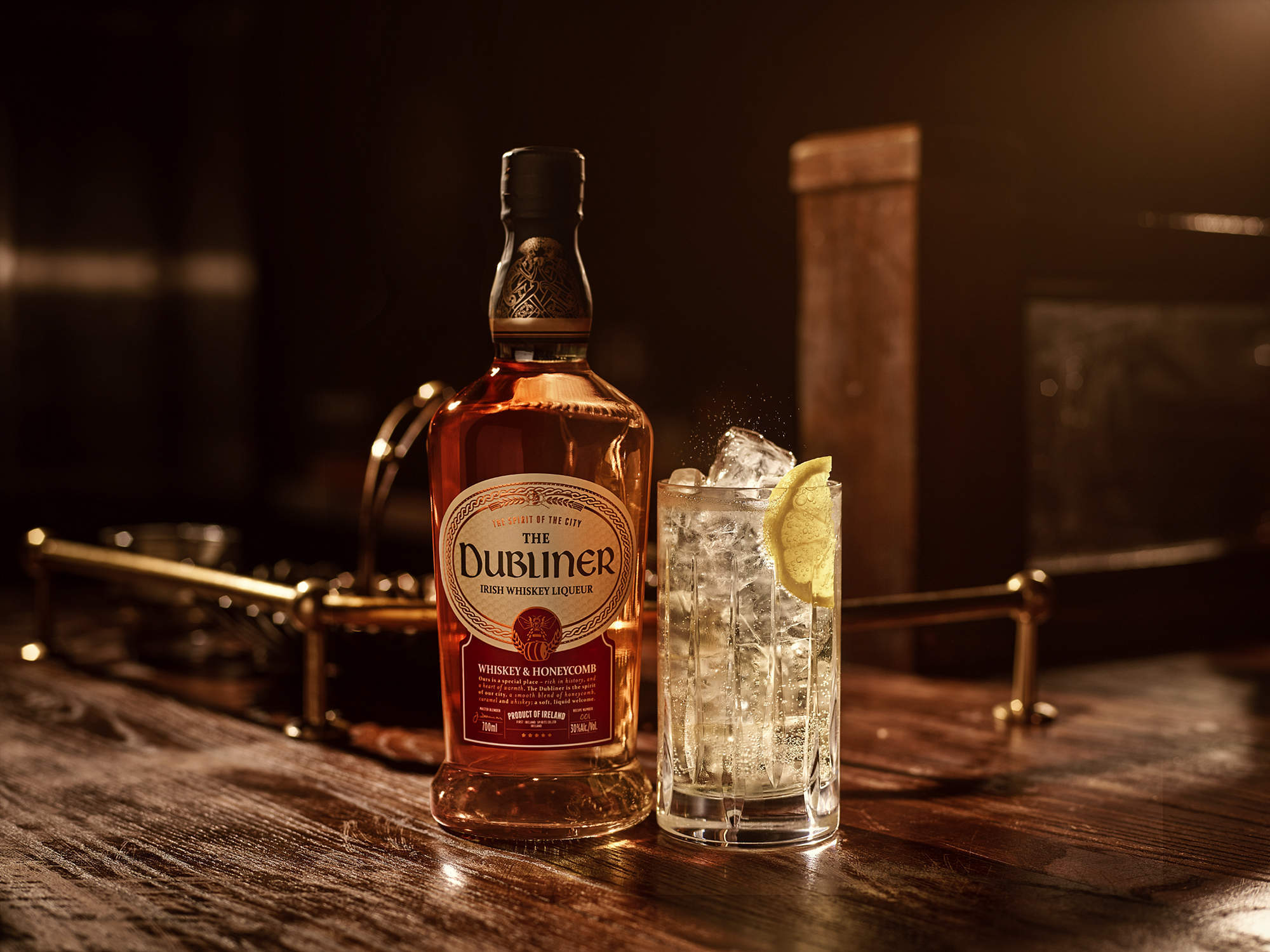 Price
Retails for £22.50 for a 70cl bottle.
Tasting notes
We first came across this one described as "a Crunchie in a bottle" and honestly, that's not too far off the truth. Blended with honeycomb and caramel flavours, this liqueur has a sweet, smooth finish.
We also tried a recipe Dubliner sent us for a refreshing Christmas cocktail too. It was all they promised and more:
Pour 50ml The Dubliner Whiskey and Honeycomb Liqueur over ice in a highball glass and top with lemonade. Garnish with a wedge of lemon.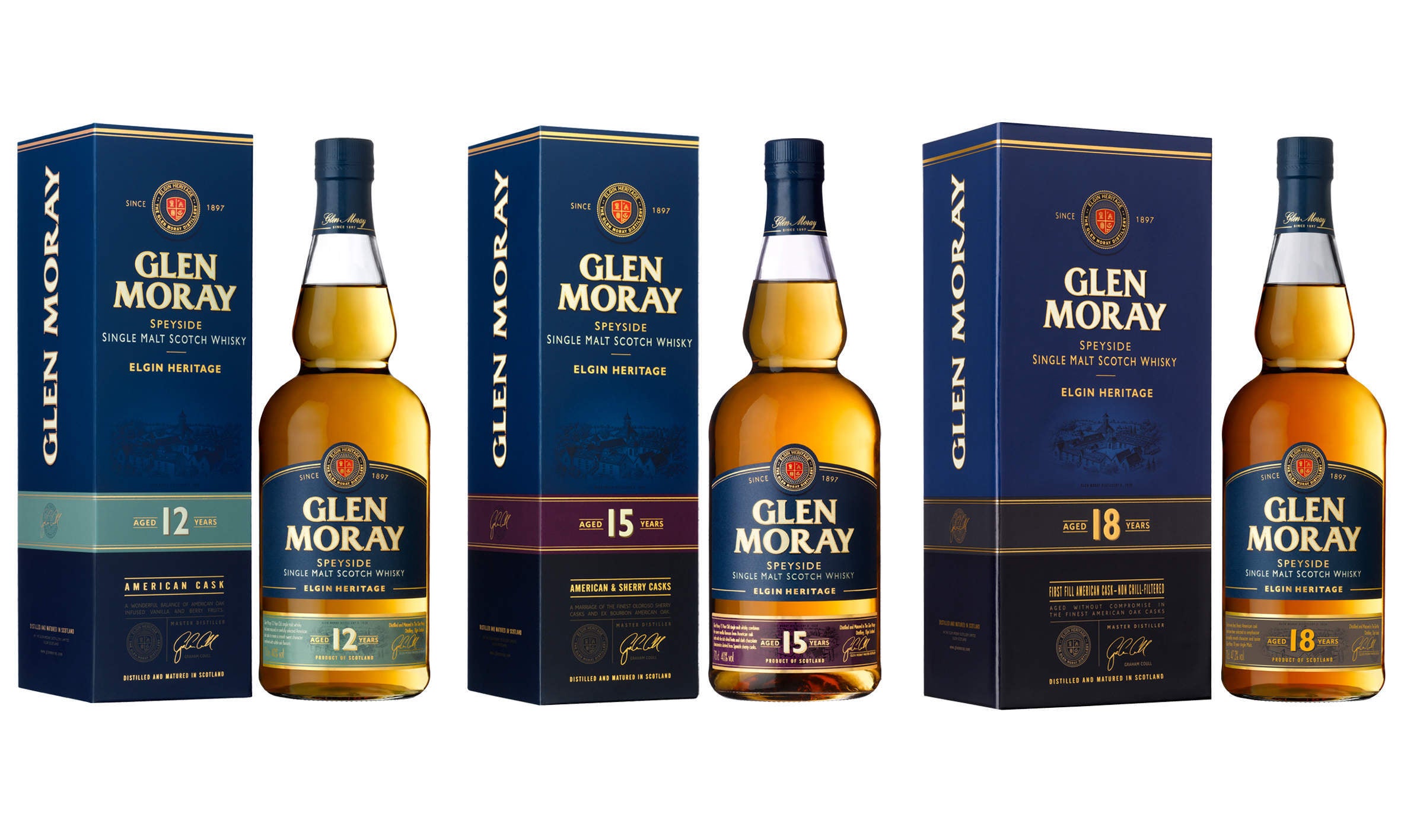 Price
Retails for £80 for a 70cl bottle.
(12 year aged is £40 for 70cl, and 15 year aged is £55 for 70cl)
Tasting notes
The whiskey hits the palette with a creamy fruit flavour. Melons, apricot, and peach are soaked in brandy butter sauce as part of the recipe. Meanwhile citrus undertones begin to come through too.
Honey and warming woodspice combine to create a rich, velvety taste. The finish is a long lingering taste of clove-studded oranges and a gentle fading of fresh vanilla pods.
Ardbeg Warehouse Gifting Pack (46 percent proof)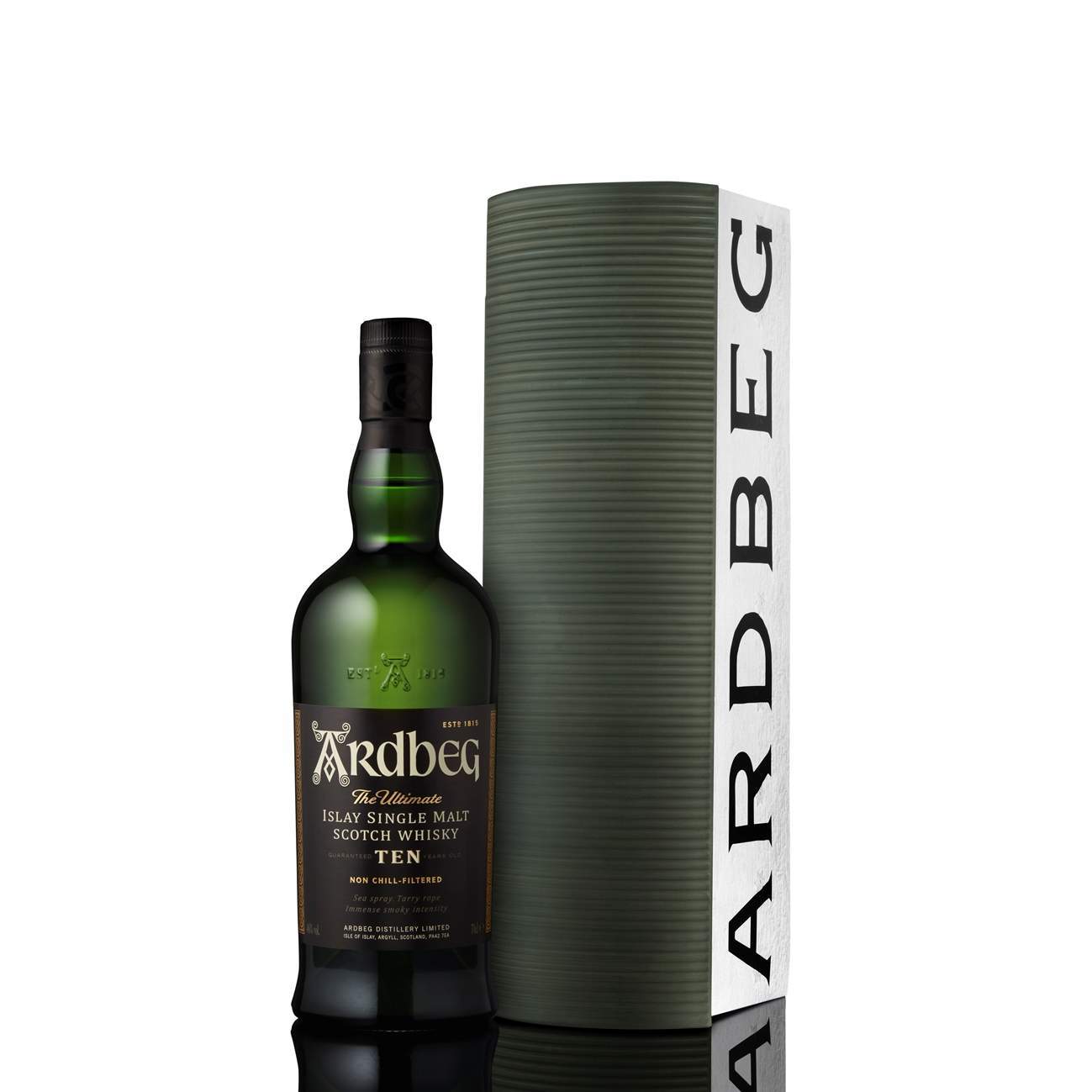 Price
Retails for £45 for a 70cl bottle and presentation tin.
Tasting notes
This whisky is designed to favour those who enjoy a peaty flavour, with a sweet and smoky aftertaste.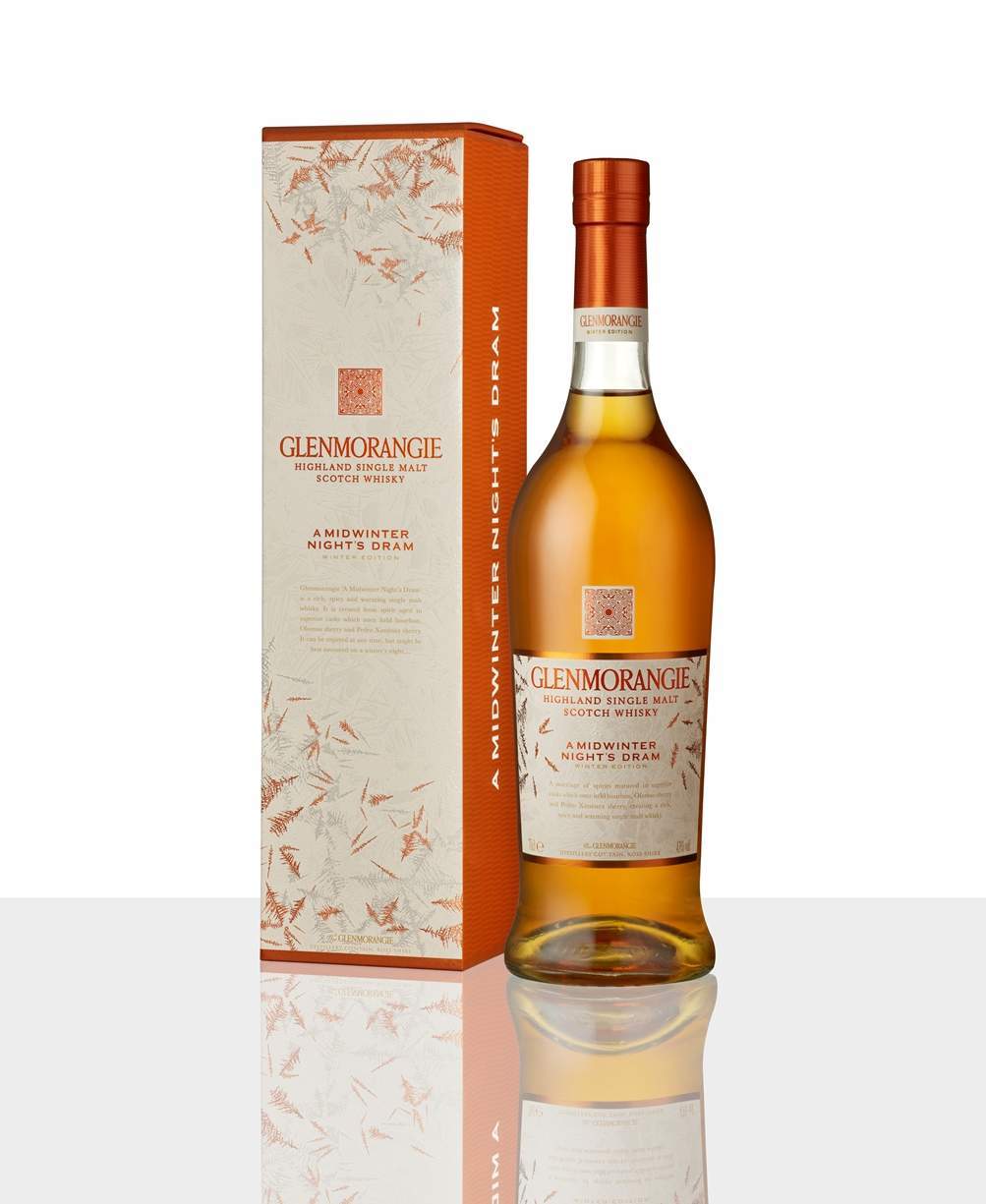 Price
Retails at £40 for a 70cl bottle.
Tasting notes
A special limited edition whiskey designed to celebrate the festive season. This one has a smooth taste, fruity at first before giving way to a chocolatey, caramelish, milky taste. You'll detect lingering touches of spice as you digest the drink.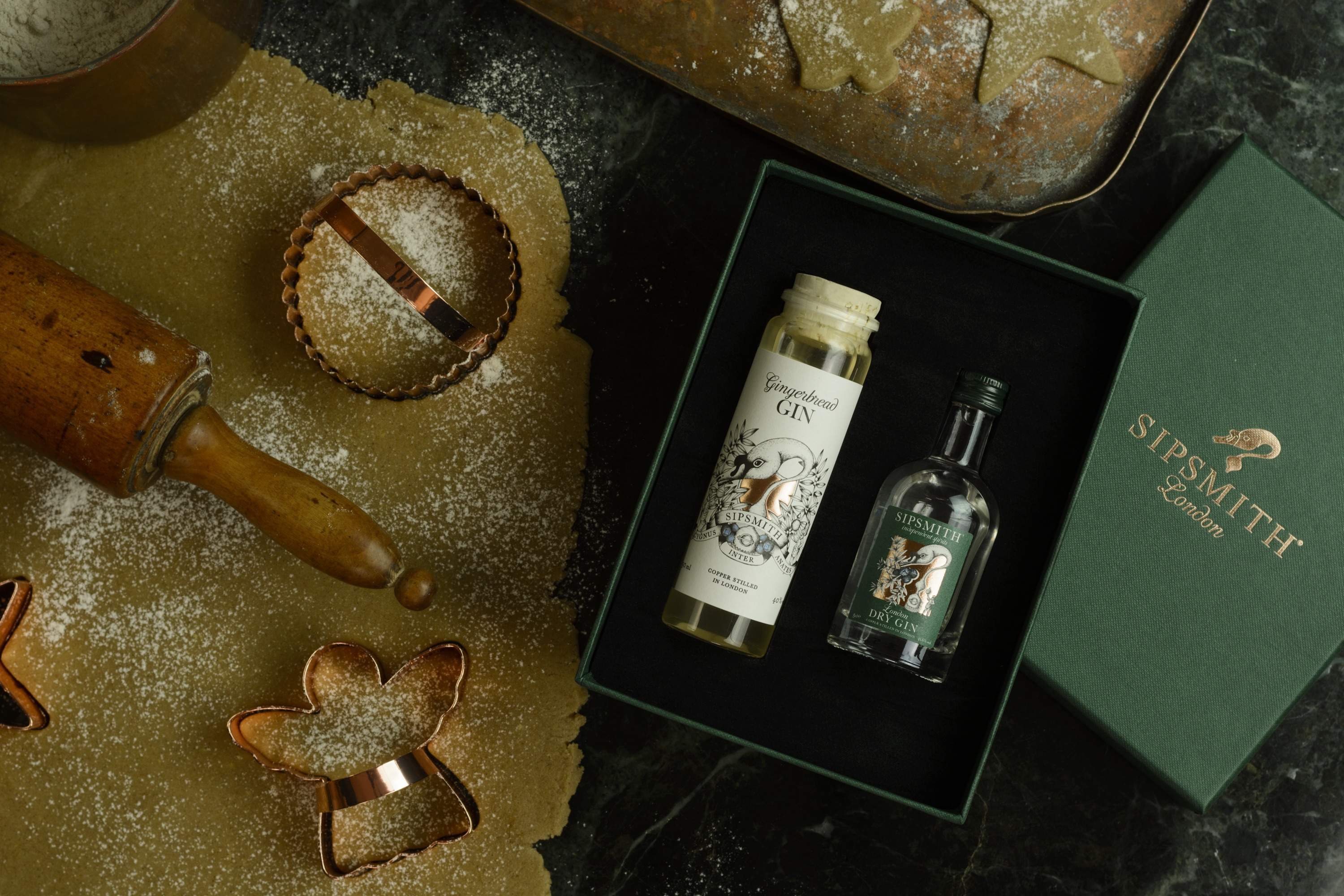 Price
£18 for a 9cl bottle of the Gingerbread Gin and a 5cl bottle of standard Sipsmith Gin.
Tasting notes
Did you know that gin and gingerbread were the first ever recorded food and drink pairing? This classic drink has, therefore, something of a classic taste. The nose is all sweetness; cookie dough and caramel apples. The taste that hits the palate though is warm and spicy, with ginger being a note of choice.
Bath Ales (4.5-5 percent proof)
Price
The price depends on your exact selection, but generally they're around £25 for 12 bottles.
Tasting notes
With twelve different ales to choose from Bath Ales really does have something for everyone. We tried a selection: Gem, Wild Hare, and Barnsey. The former is a quintessentially English bitter with a delightful aroma of hops and malt. Wild Hare, meanwhile, is a crisp, citrusy pale ale that's delightfully easy to drink. Finally, Barnsey is a smooth, dry stout with an unmistakably punchy aftertaste.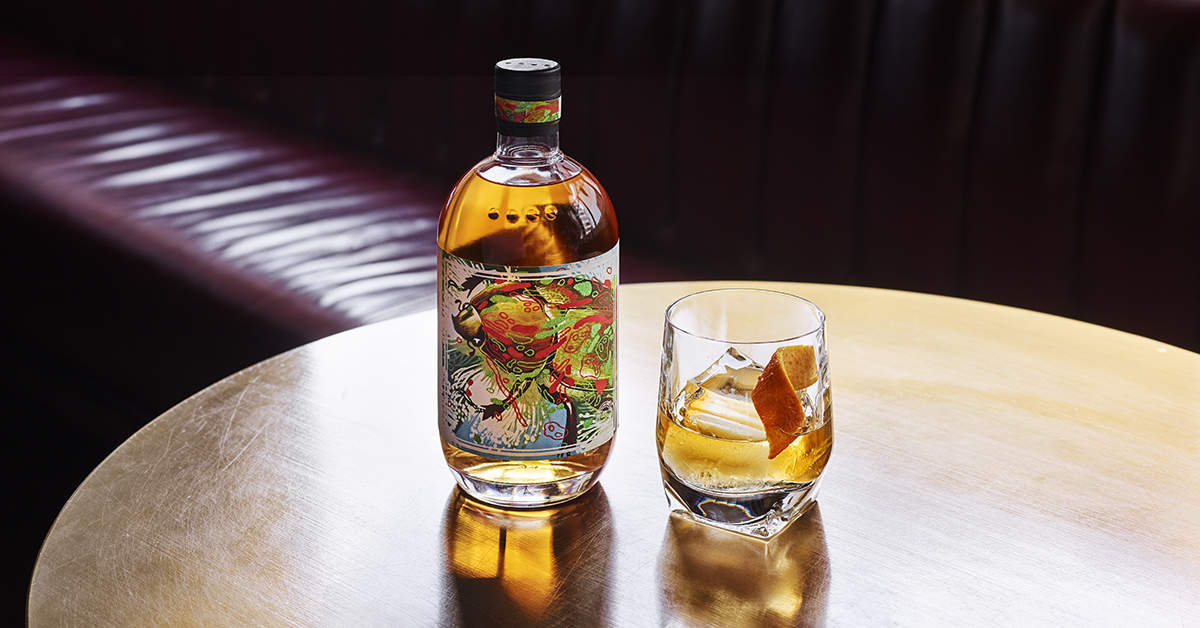 Price
£57.60 plus shipping for a 70cl bottle.
Tasting notes
There are dozens of gin brands out there, but you will struggle to find one half so Christmassy as this one. Honouring his late mother's habit of making Christmas puddings, Four Pillars' master distiller Cameron McKenzie makes his own. He throws Christmas puddings into the still for this special, limited edition gin. The process results in a rich, extraordinarily flavourful gin. There's even a hint of Rutherglen Classic Muscat to round out the palate. And while you'll need a very refined palate to recognise some of the tastes we've mentioned in this list, that's certainly not the case here. The nose is Christmas pudding, the taste is Christmas pudding, it's basically Christmas pudding for sipping. Four Pillars have smashed it out of the park with this one. It's gin, but not as you know it.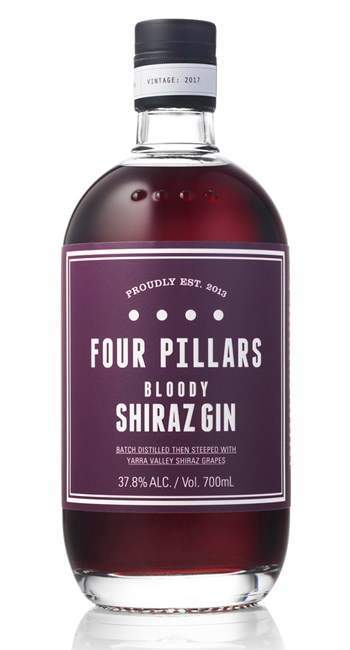 Price:
Varies by retailer, but the cheapest we've found it for is £41.45 for a 70cl bottle.
Tasting notes:
For those who like their gin a little sweeter, this popular creation might be perfect. Having taken off Four Pillars' most popular effort in Europe, Bloody Shiraz is something else. Originally created as a practical joke when Four Pillars distillers tossed a load of gin all over a heap of Yarra Valley Shiraz grapes, this recipe has really proved itself. The palate is lovely and sweet, with long juniper and spice characters to finish. This a real vintage effort too, slightly lighter in colour than last year's, due to a cool vintage in the Yarra Valley with a moderate ripening period.
Ketel One Oranje Vodka (40 percent proof)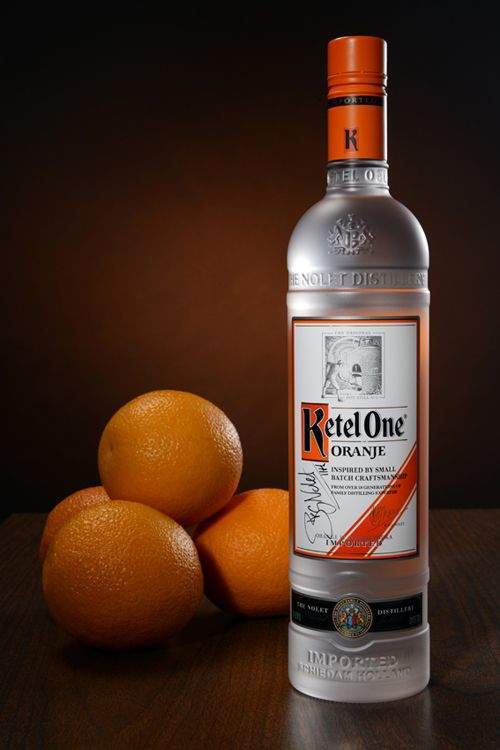 Price:
£26.63 for a 70cl bottle.
Tasting notes:
The best of all Ketel One's classic flavoured vodkas, this one is a real treat. The orange is pungent and strong, yet the finish is reasonably mellow (for vodka that is!) A great spirit to enjoy in Christmas cocktails this festive season, this one will definitely spice up any of your classic mixers.
Jensen's Old Tom Gin (43 percent proof)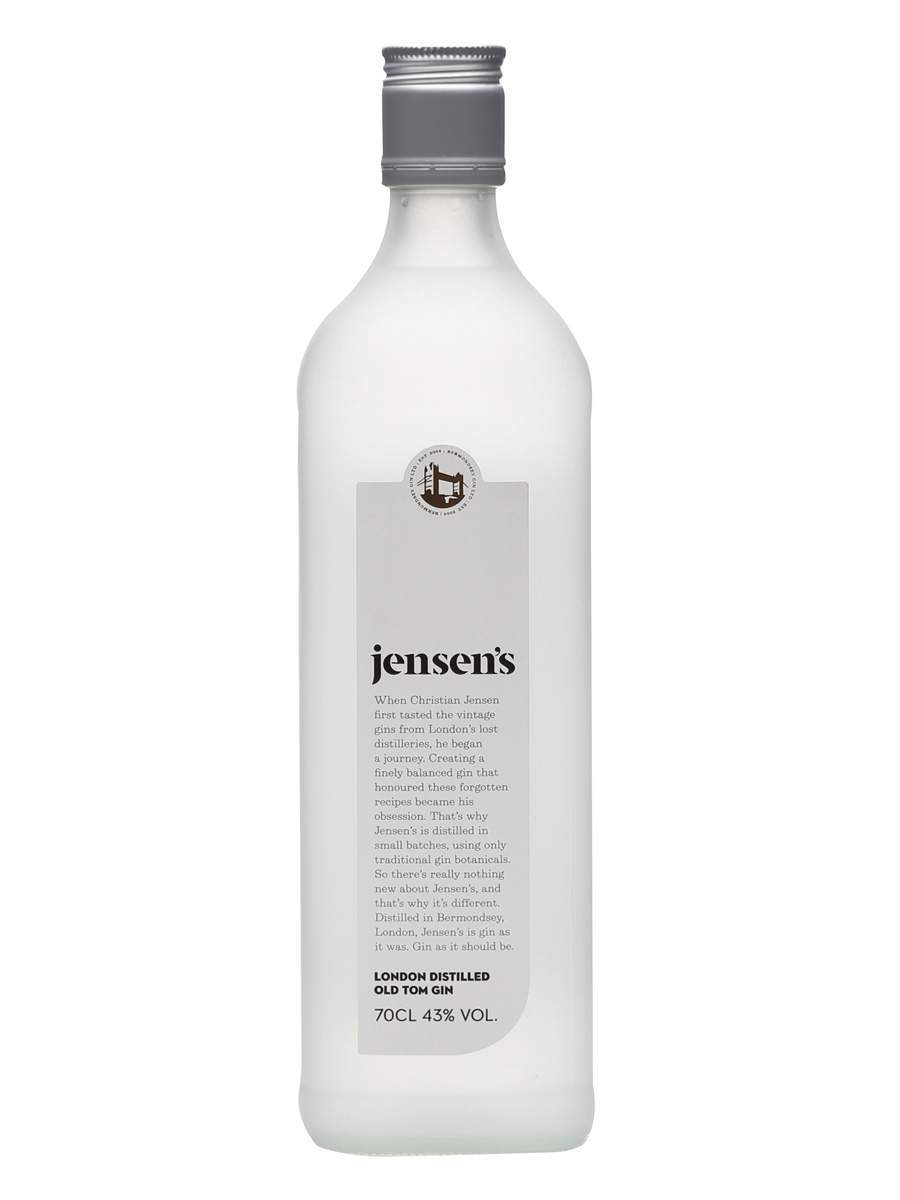 Price:
£26.55 for a 70cl bottle.
Tasting notes:
Crafted from a recipe found in a book from 1840, this one has a real history. It's sumptuously presented too, in a gorgeous frosted glass bottle. This one has a really earthy, juniper taste, stronger than most other modern gins. Concentrated botanical aromas including sage can be traced in the palate. There's a certain sweetness and a softness to this one. The finish is all citrus, juniper, liquorice, with floral notes for those who pay attention.

Price
£100 for a 75cl bottle. Unfortunately, you might have to track down a specialist stockist for this one as it's extremely hard to come by.
Tasting notes
With a sweet butterscotch nose and a gentle palate of spices, charcoal and cinammon bark, this really is everything a whisky should be. The finish is sweet with a soft aromatic savouriness to it.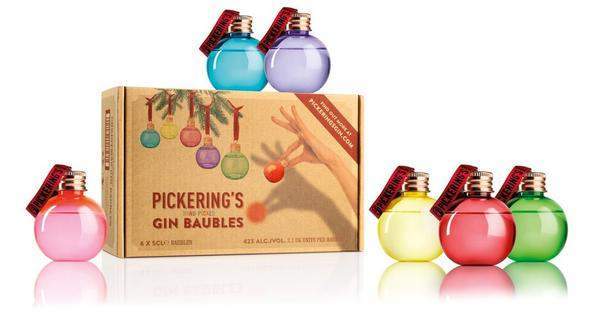 Price
£30 for six 5cl baubles.
Tasting notes
Seeing as Pickerings' entire stock of these baubles sold out in 82 seconds in 2016, certain cutbacks have had to be made to ensure Pickerings' would have enough to meet demand. Sadly this means that this year's baubles are plastic rather than glass (not to say that they look any less handsome, though!)
Thankfully, one area which hasn't been changed is the gin itself. Based on an original Bombay recipe, kept secret since 1947, this gin has one heck of a pedigree. You'll enjoy a fresh, light flavour, at odds with the brands who choose to go sweeter for the holiday seasons. There are notes of citrus which eventually give way to the classic tastes of cardamom, coriander seed and clove. A classic, unforgettable gin.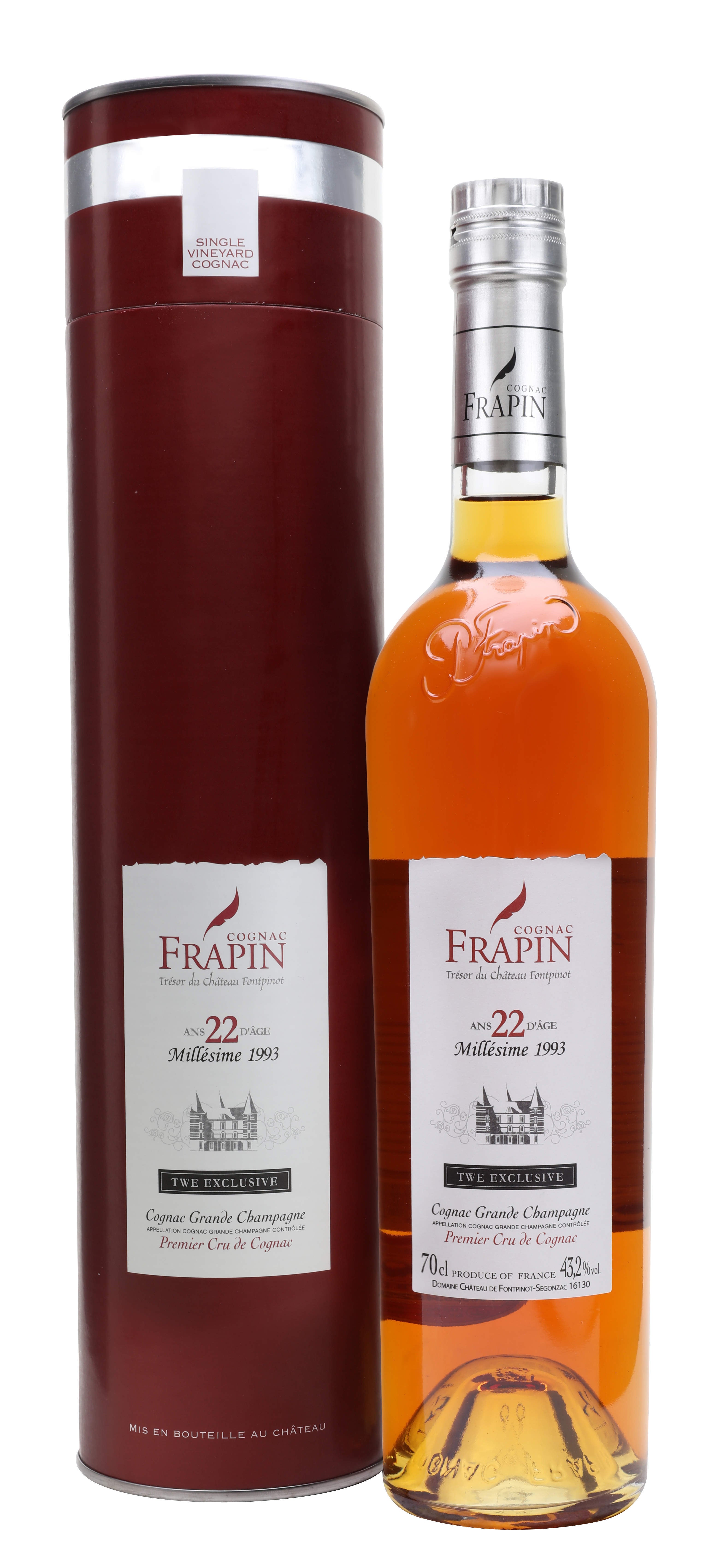 Price
£140 for a 70cl bottle.
Tasting notes
Aged for 22 years, this is definitely one of the most desirable millennials to find under your Christmas tree this year. This one is a fruity cognac, distilled with autumn fruits and frangipane, with hints of the candied orange peel they use to make it. The palate is as Christmassy as it gets: baked apple, cinnamon, nutmeg and roasted almonds. Those with very refined palates might also pick out mango and roasted pineapple.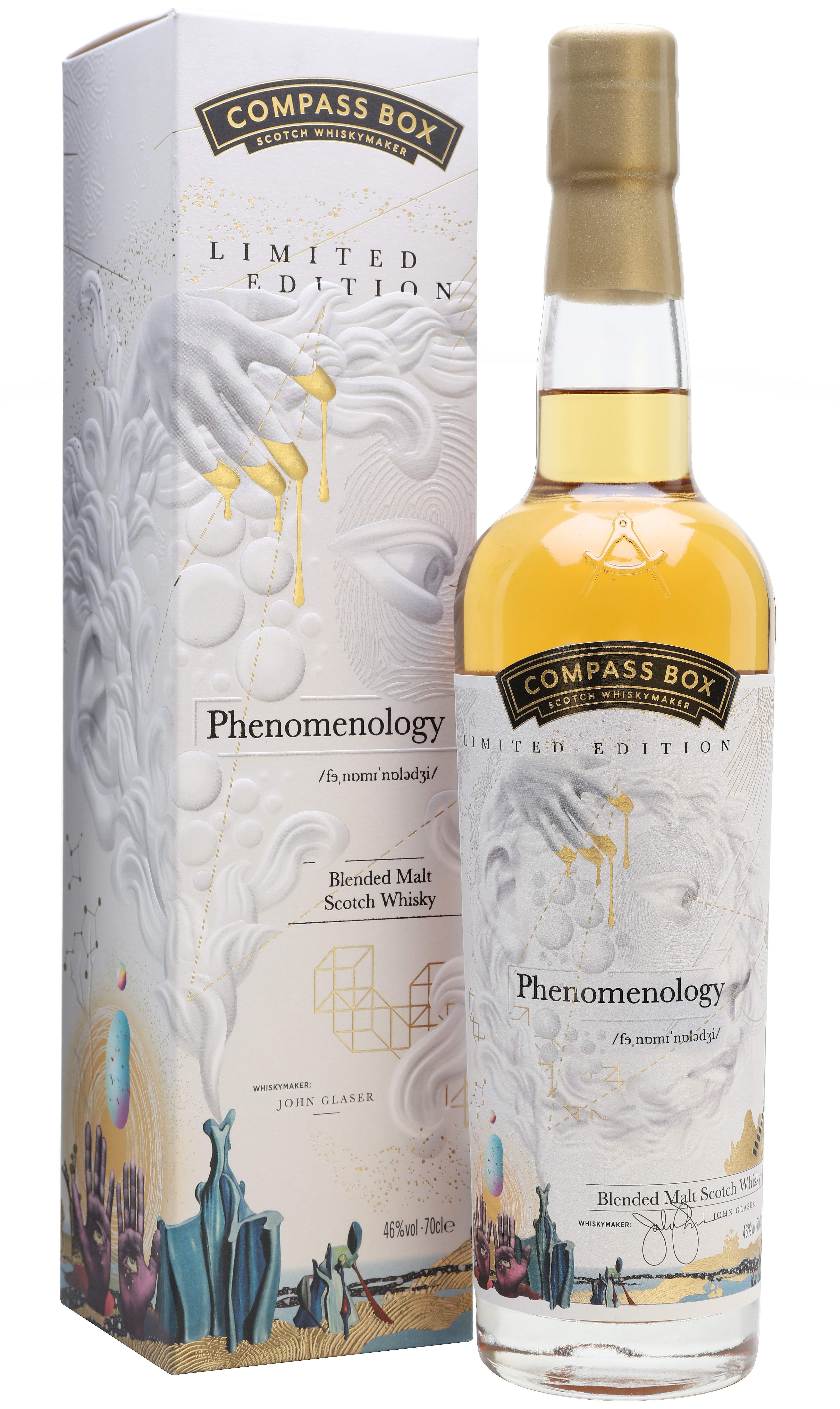 Price
£150 for a 70cl bottle.
Tasting notes
Find out yourself! To encourage people to experience this whisky without preconceptions Compass Box have banned any tasting notes for this one. They've not even listed which single malts make up this blend. All we know is that they were selected due to their distinct and different flavour profiles. What they have promised, however, is a complex and surprising whisky.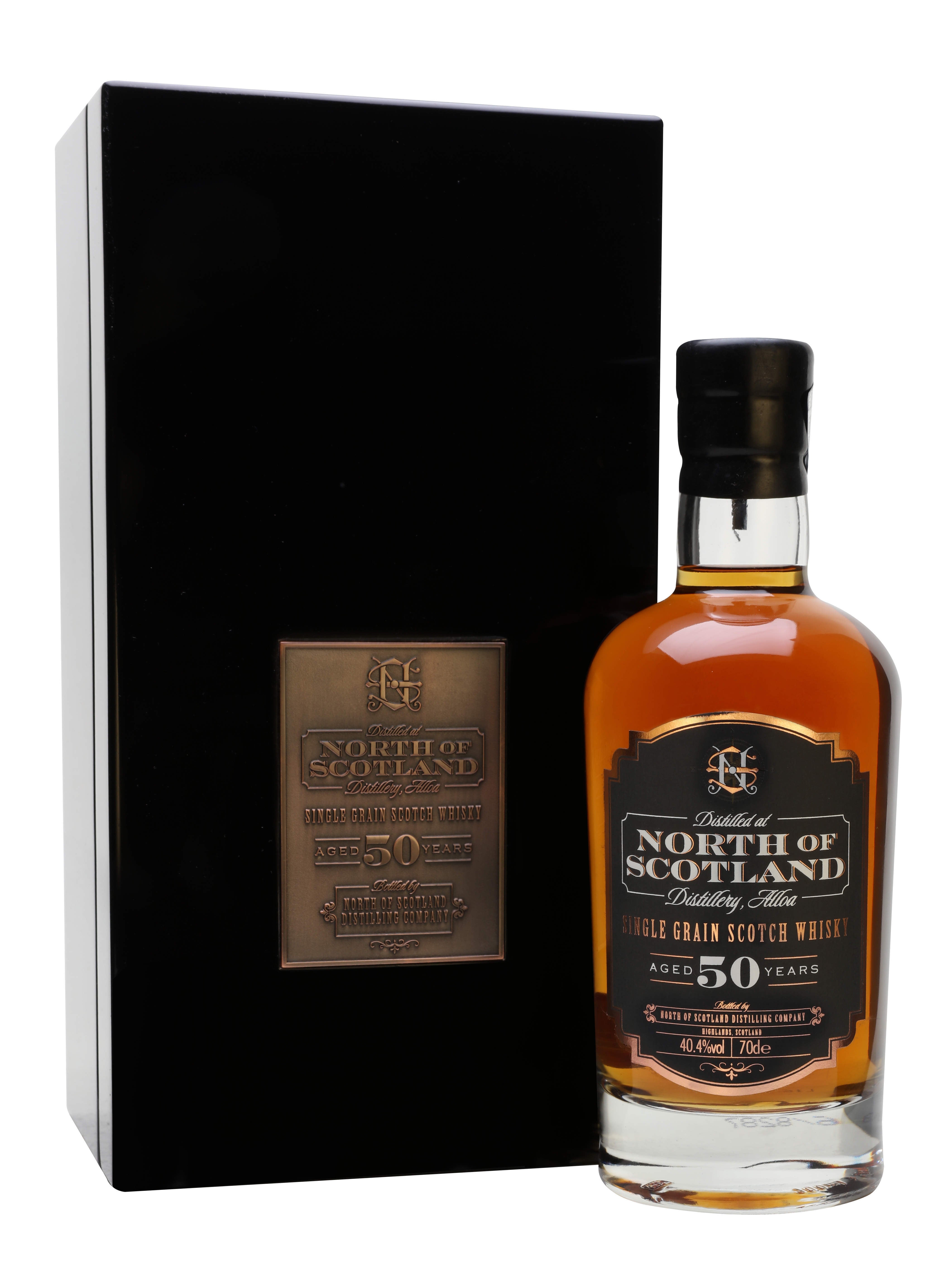 Price
£950 for a 70cl bottle.
Tasting notes
This drink is really more of an investment than something you should actually pop open straight away. Still, if you do fancy a taste you'll find a soft nose, evocative of pecans and custard creams, with a hint of raspberry and nectarine. There are classic sweet notes including toffee, golden syrup and baked apple. The drink is immediately soft on the palette with a creamy mouth feel that soon gives way to something juicier. Walnut, toasted almonds, and vanilla fudge round off the finish. A classic whiskey, perfect for the season.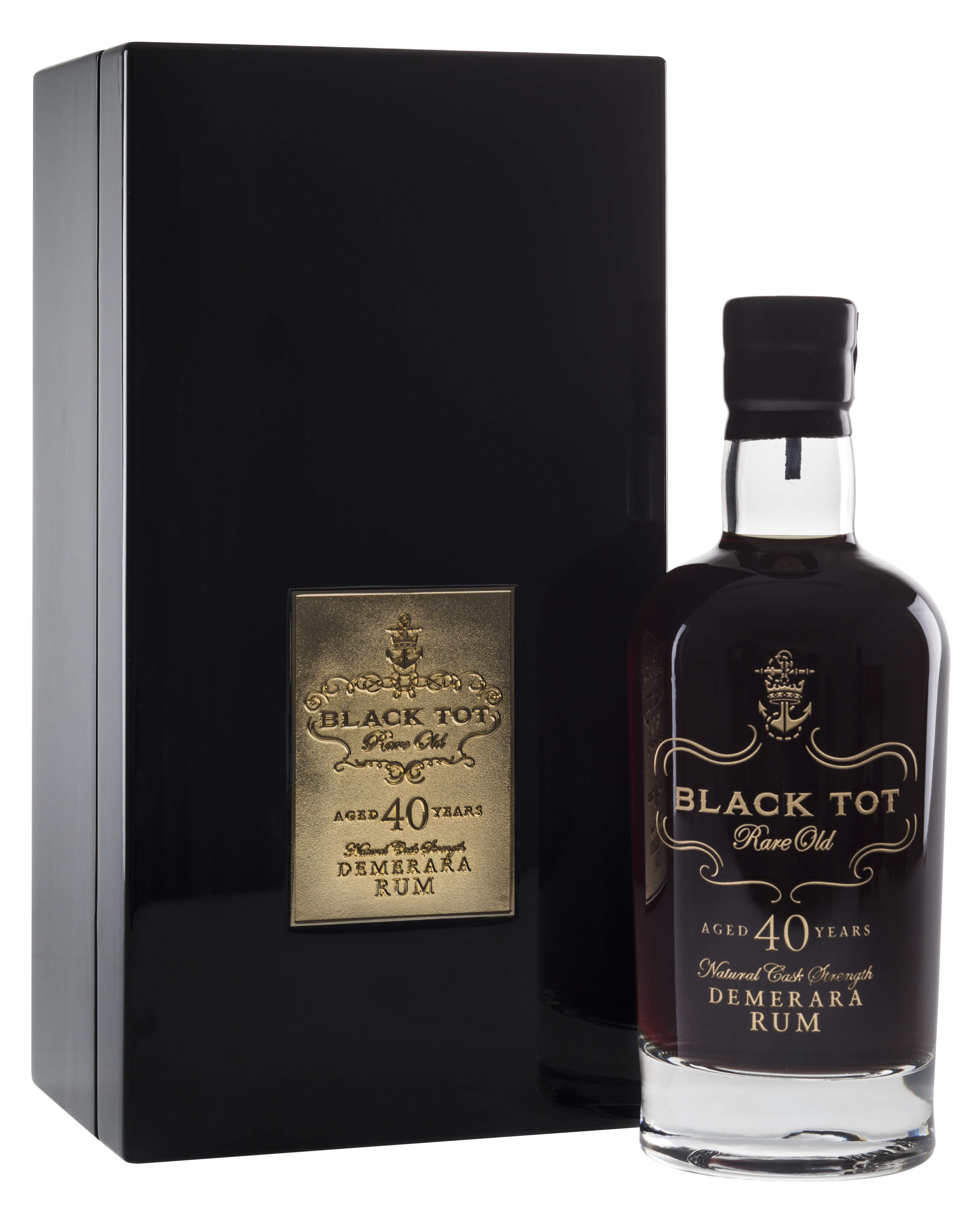 Price
£1,500 for a 70cl bottle.
Tasting notes
There are very few rums quite as rich and high-quality as this one. Made to honour the discontinued Royal Navy rum ration which entitled each sailor to a tot of rum each day, this rum is the real deal. Here are the full tasting notes from the manufacturer:
"The nose is liquorice, star anise and fruity black olives accompanied by heady cigar smoke and fragrant pine. Warm and ripe citrus fruit – orange and lemon flesh and peel – blends with spicy cinnamon and nutmeg. Thick dark treacle and olive brine mix with cherry concentrate and charred oak. The texture is rich and heavy, enveloping your mouth and exploding with intense flavour. More smoke comes through on the palate, mixing with the flavours of plump sultanas, bittersweet raisins and juicy blackcurrants. Notes of liquorice and five spice intertwine with the fruit and smoke. The balance between sweet and savoury is extraordinary and keeps developing on the palate, creating a finish that lasts for an age."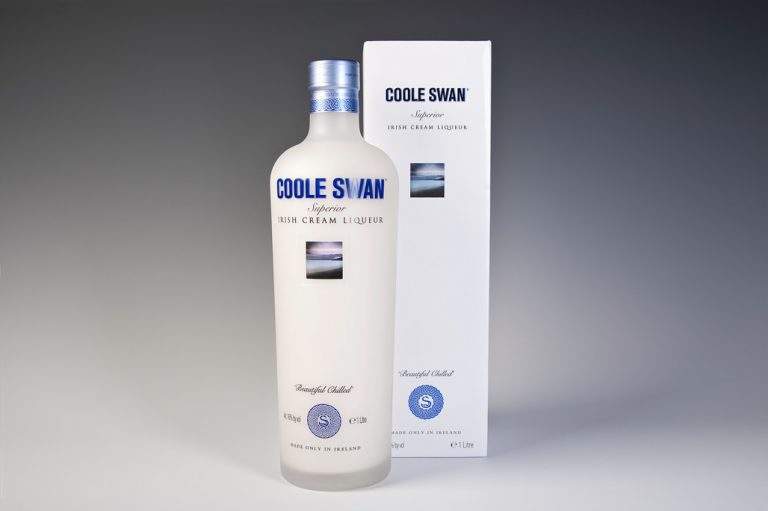 Price
£30 for a 1L bottle.
Tasting notes
There are decidedly few cream liqueur brands who would dare take on Bailey's. The latter's monopoly on the market is something quite extraordinary. Suffice to say, it would take a truly superior product to even dare step into that area. Thankfully, Coole Swan has exactly that product.
Their cream liqueur is made from Irish Single Malt Whiskey, Fresh Irish Cream (produced on site!) and White Belgian Chocolate. Rich, smooth, and gloriously decadent, this drink is everything that the tired, run-of-the-mill Bailey's wishes it was. If you're going to enjoy a few alcoholic hot chocolates around the fire this winter, you owe it to yourself to use Coole Swan!
Bonus: Coole Swan also make truffles which are the most delicious chocolates we've tasted in a long time! Definitely a must-have stocking stuffer!

Price
£35 for a 150cl bottle in a wooden case.
Tasting notes
Designed for more informal occasions, this one has a relaxed, fruity taste that's gentle on the palate and deliciously sippable. You'll find it rich and jammy, with cherry and blackcurrant aromas.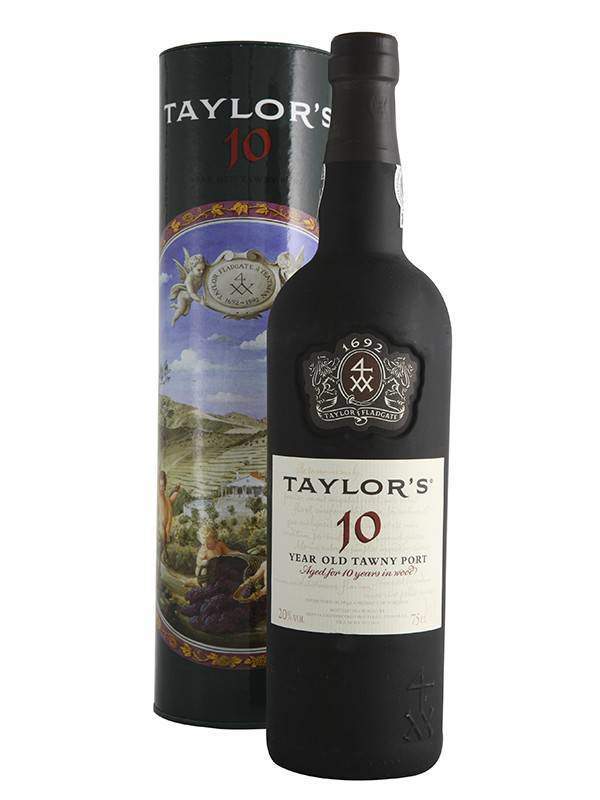 Price
£22.99 for a 75cl bottle.
Tasting notes
The rich, mellow taste of this one is thanks to its ten year aging in oak casks. It's a delicious dessert wine which would pair well with the thick, decadent taste of Christmas pudding.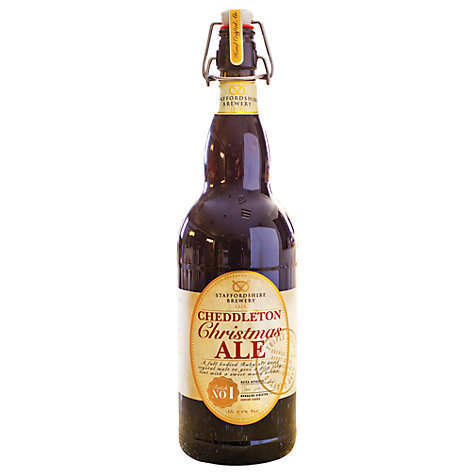 Price
£8.95 for a 75cl bottle.
Tasting notes
This full bodied ruby ale offers a sweet, malty taste that is both light and freshing but also warming and deep.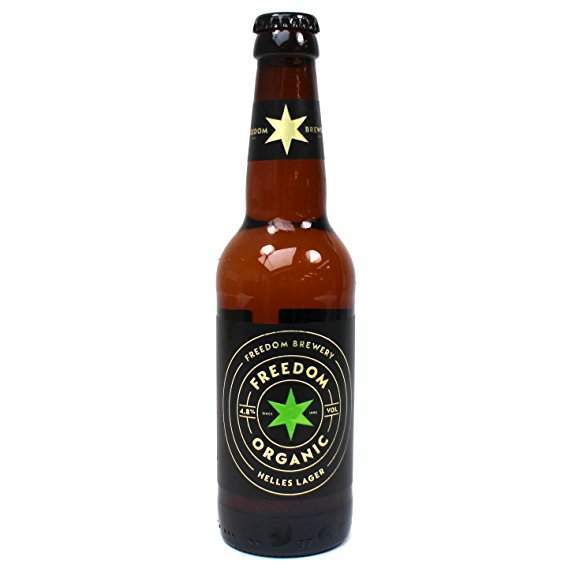 Price
£19.99 for a case of 12 bottle.
Tasting notes
The real selling point of this classic lager is its vegan credentials. The whole drink is designed to be a showcase for Hallertau Tradition hops. The taste is subtle yet deep.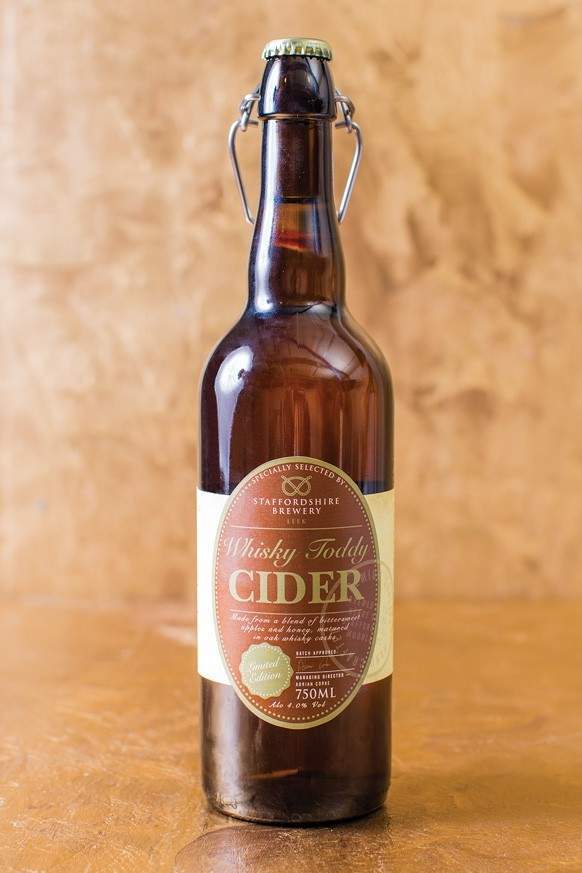 Price
£8.95 for a 75cl bottle.
Tasting notes
Ciders don't get much better than this. This limited edition from the Staffordshire Brewery is matured in oak whisky barrels, and there's definitely a hint of that pedigree in it (unless we were imagining it!) The bittersweet apples and honey give this cider a delightfully sweet taste.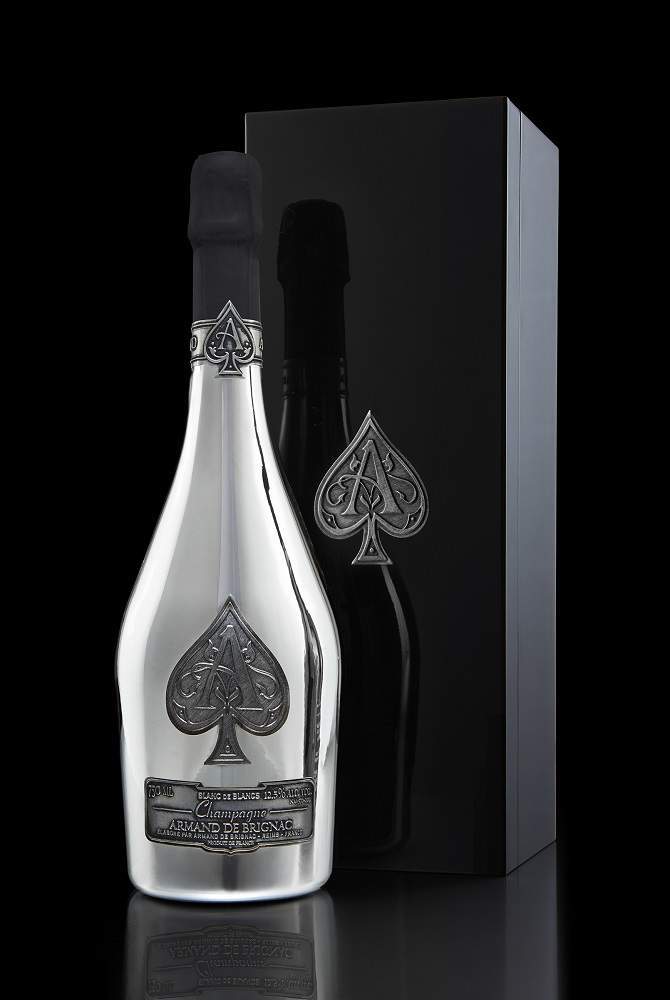 Price
£535 for a 75cl bottle.
Tasting notes
If one wants to celebrate in style, a great champagne of choice is the Blanc De Blancs from Armand De Brignac. The drink has a lightly buttered, baked pastry note with pear, hazelnut and gingerbread aromas. On the palate, there's some unusual flavours too! Guava, gooseberry and peach are complemented by sweet spices and a fresh mineral finish.
Price
£165 for a 70cl bottle.
Tasting notes
The nose of this one is all fresh tropical fruits and nuts. The palate has a creamy mouth feel with soft vanilla, toasted oak, sherry nuttiness with a dusting of Pot Still spices. The finish has a lingering taste of oak and spices giving way to the barley used to create this classic drink.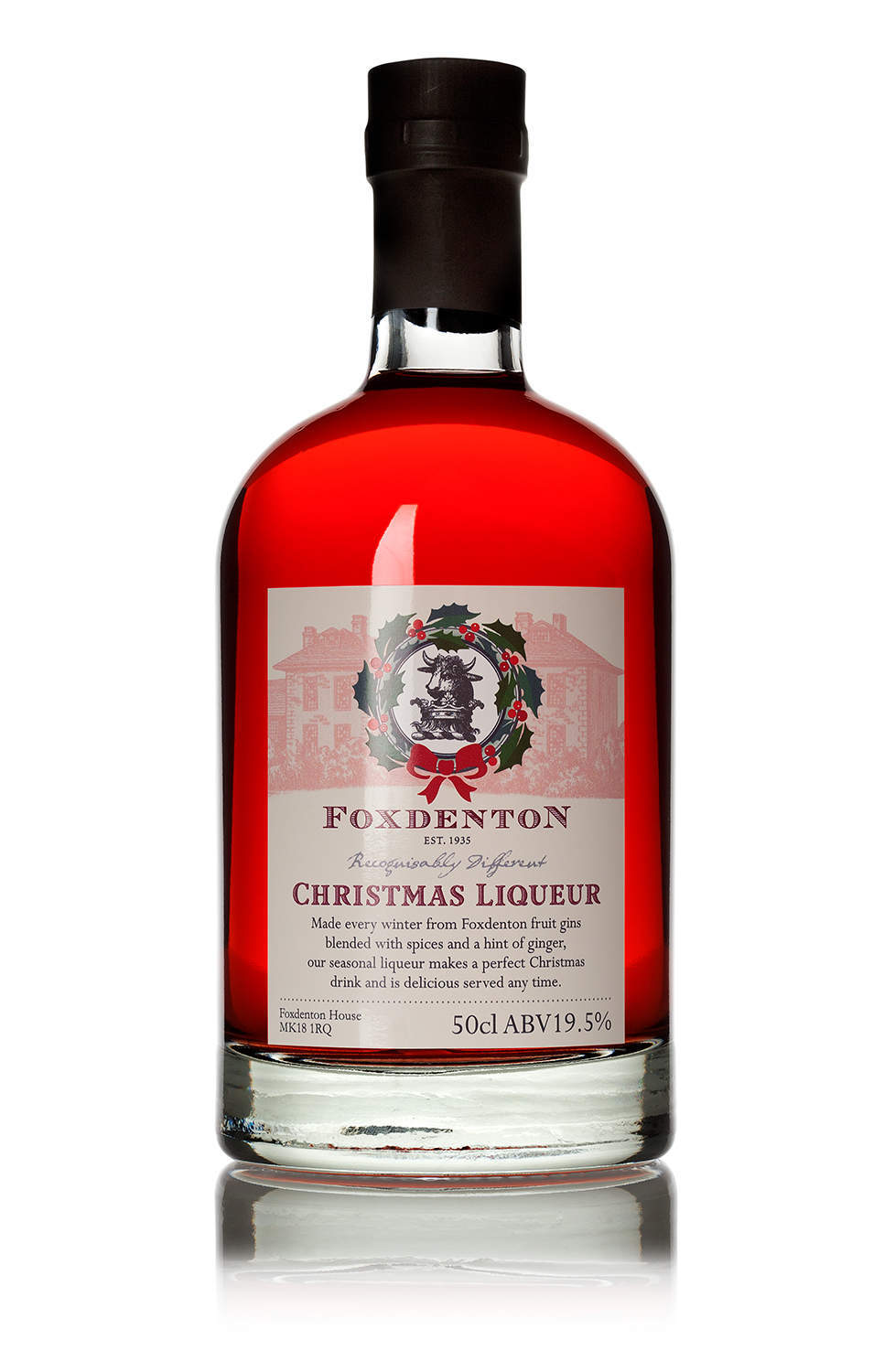 Price
£20 for a 50cl bottle.
Tasting notes
The Foxdenton Estate is something of a rising star in the world of gin, and with a drink like this, it isn't hard to see why. Their famous fruit gins are blended with spices and a hint of ginger to create a soft, warming liqueur that's as festive as any gins we've tasted. If that isn't for you, we can also recommend their Damson Gin; it has a sharp, slightly tart taste that's just the thing to perk you up on a cold winter afternoon!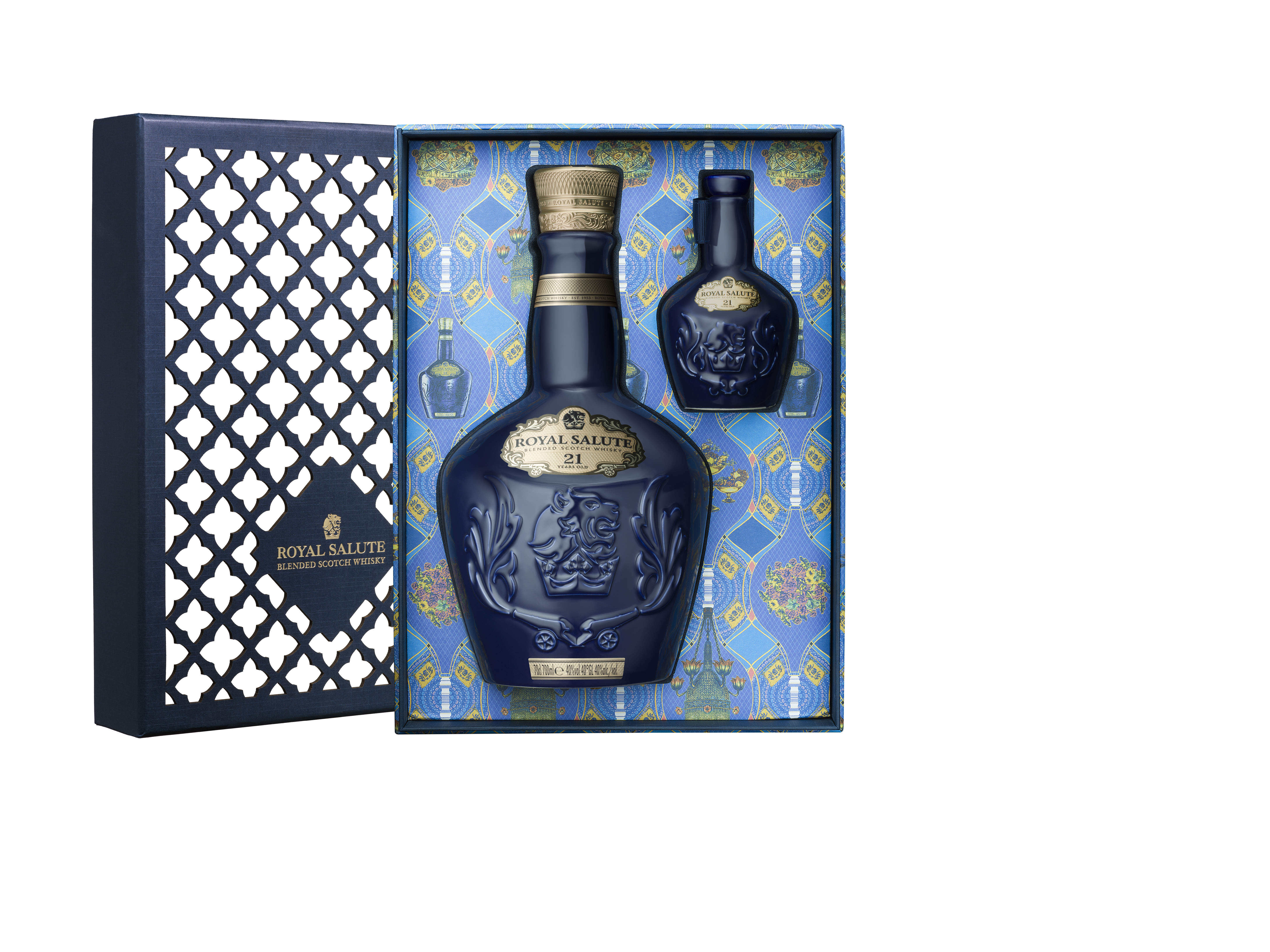 Price
£150 for a 75cl and 5cl bottle.
Tasting notes
Royal Salute is a blend of matured malt and grain whiskies. The first taste brings a sweet orange marmalade flavour infused with fresh pears. The second taste brings in a medley of species and a nuttiness of hazelnuts and finally a warmth hint of masculine smokiness.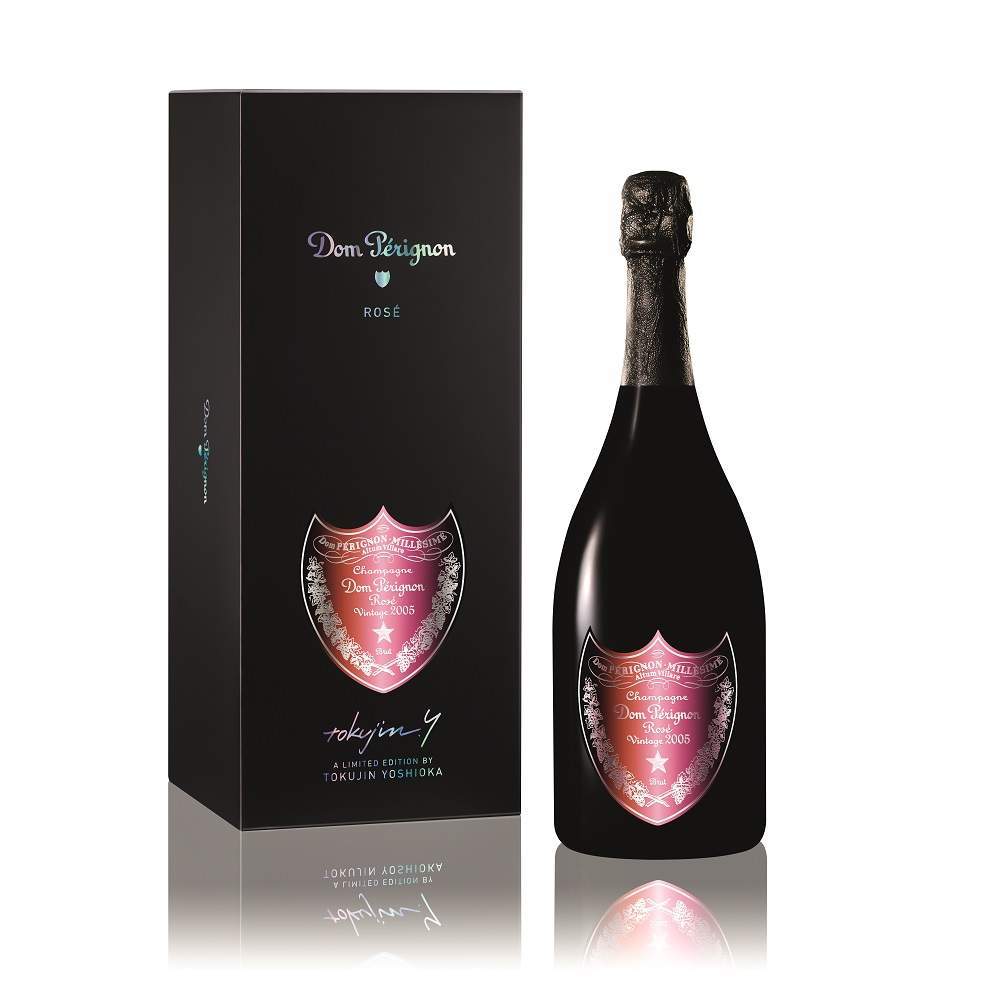 Price
£330 for a 75cl bottle.
Tasting notes
The wine has a bracing vinosity. Its initial richness expands and affirms itself, becoming more physical, powerful and structured. It has remarkable length in the mouth, with a touch of liquorice and a backdrop of juicy, bitter blood orange. Tropical notes of guava and curry leaf melt away into more classical ones of zest and very ripe stone fruit. Cocoa and toasted spices nicely round off the flavour.Dom Pérignon is Vintage only. Each Vintage wine is created from the best grapes grown in one single year.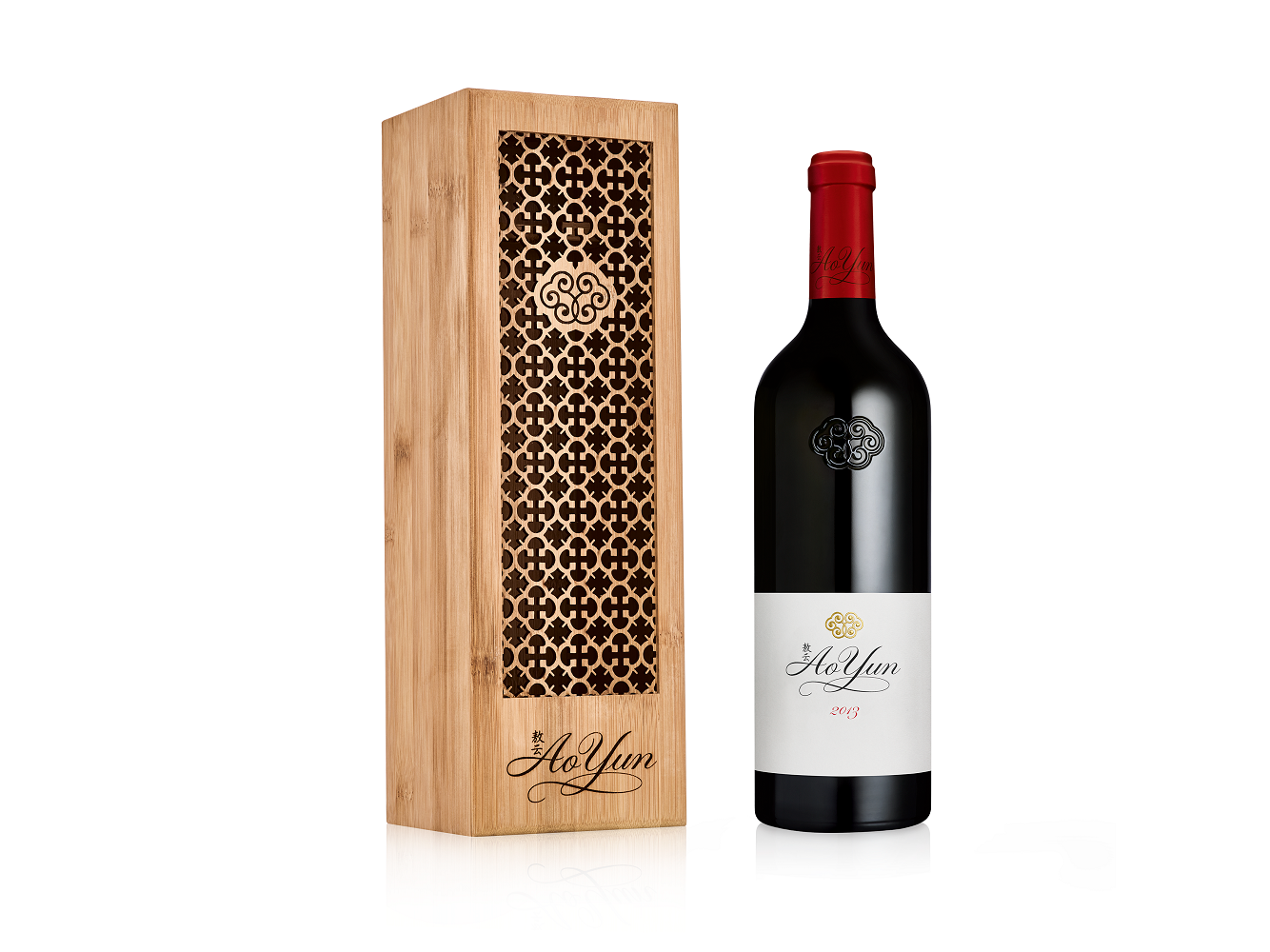 Price
£300 for a 75cl bottle.
Tasting notes
From the rocky foothills of the Himalayas, Ao Yun creates exquisite Chinese red wine that challenges convention. Created with a combination of cabernet sauvignon and cabernet franc grapes, the deep read hue offers a luxuriously rich yet fresh aroma to the nose. Best served chilled as a refreshing companion to your evening.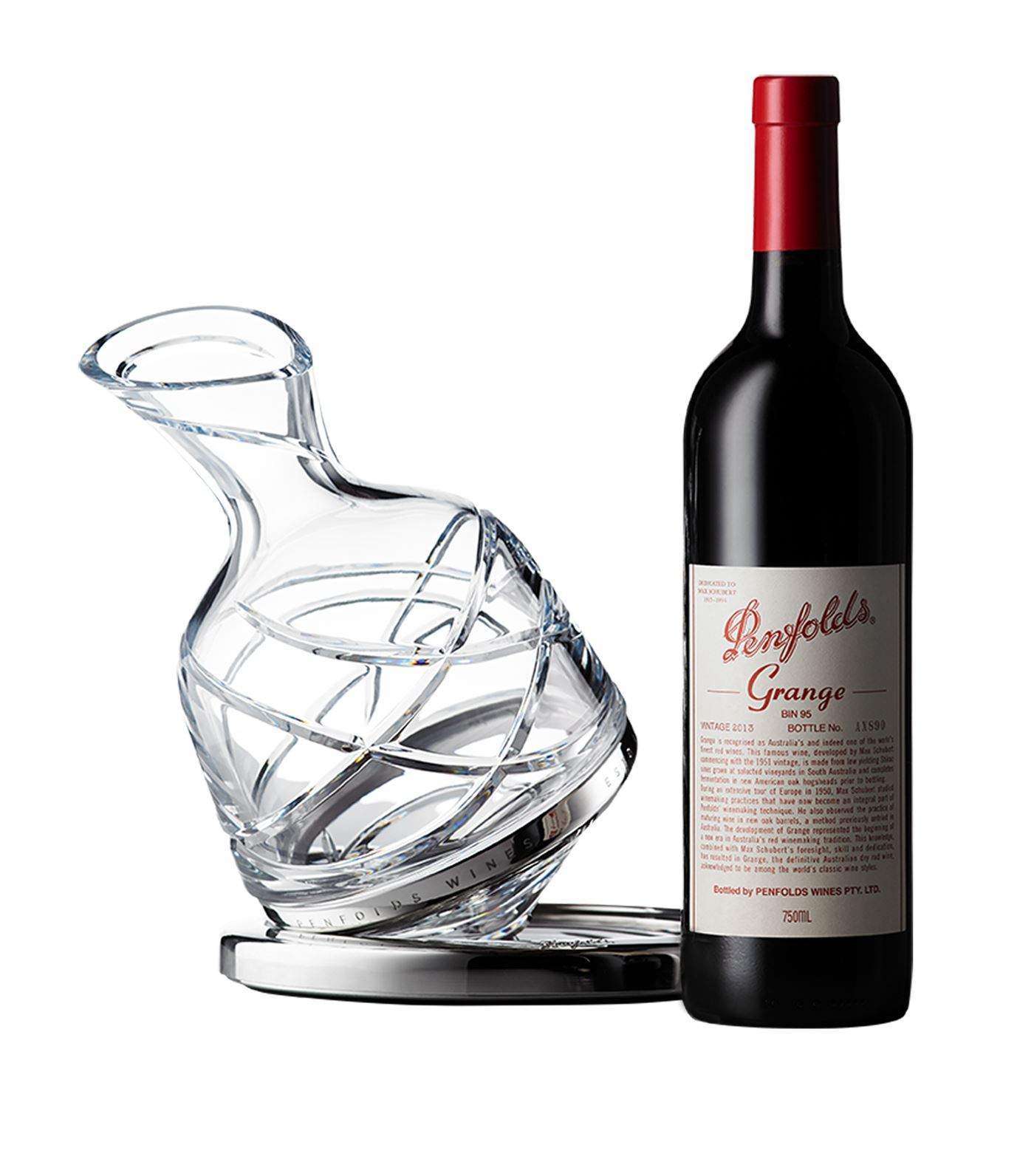 Price
£1,500 for the decanter and a 75cl bottle.
Tasting notes
Aromas of soy, hoisin and balsamic reduction are coiled around a core of Kirsch and Rasberry. On the palate, it is densely packed. Feisty, taut and muscular, flavours of black fruits, black liquorice, black pudding, black fit make a strong team, while granitic chewy tannins linger and coat. The union of two masters of their respective crafts – Penfolds and Saint-Louis – results in the creation of this stunning crystal decanter and wine set. Expertly hand-blown by master craftsmen from crystal and swirled with abstract streaks and textures.
If you're looking for more technology focused gifts, look at our tech gift guide here.