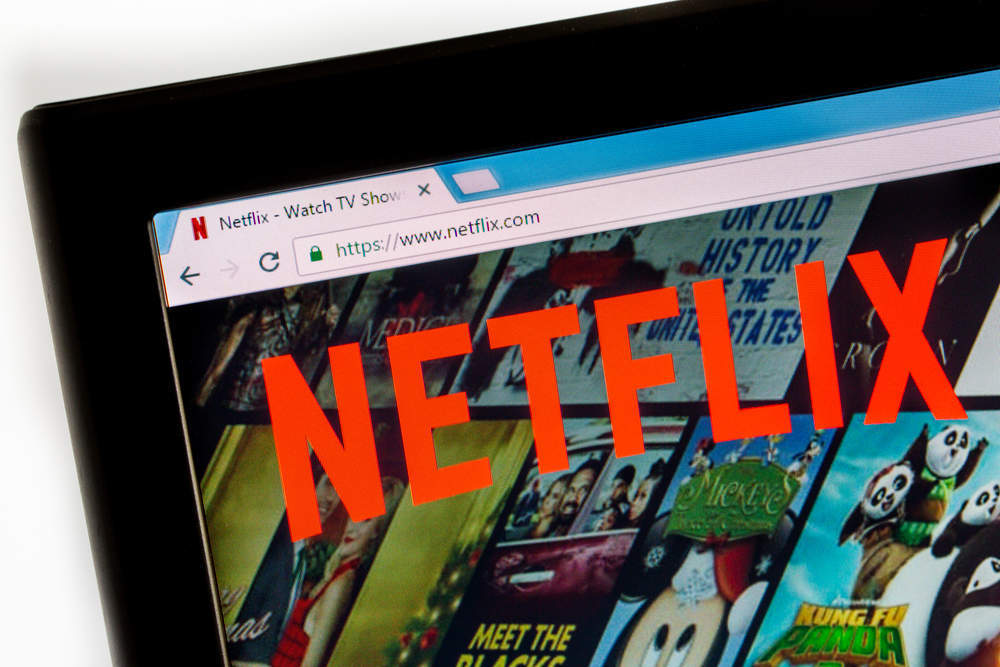 Now on Netflix — Superheroes and comic books are everywhere these days.
You can't walk down the street without seeing ten posters, eight kids' lunch boxes, and about 15 t-shirts, all emblazoned with superheroes and comic book characters.
And now Netflix is hoping to make some more waves of its own in the comic-book-to-screen industry.
The company announced today that it has acquired Millarworld, a comic book company founded by industry titan, Mark Millar.
Dreams were how we got started. pic.twitter.com/5w2DOVykji

— Netflix US (@netflix) August 7, 2017

How well do you

really

know your competitors?

Access the most comprehensive Company Profiles on the market, powered by GlobalData. Save hours of research. Gain competitive edge.

Company Profile – free sample

Thank you!

Your download email will arrive shortly

Not ready to buy yet? Download a free sample

We are confident about the unique quality of our Company Profiles. However, we want you to make the most beneficial decision for your business, so we offer a free sample that you can download by submitting the below form

By GlobalData
Netflix already has a not-inconsiderable history with comic book adaptions.
This year's upcoming Defenders crossover marks the culmination of five individual Marvel television series developed by Netflix since 2015.
In addition, literally dozens of the more recent blockbuster comic book movies are featured on the service.
However, the acquisition of Millarworld will mark the first time that Netflix is able to build its own comic book series and characters from the ground up.
In an official statement, Netflix's Chief Content Officer, Ted Sarandos compared Millar to Marvel's own comic book heavyweight.
He noted that Millar is "as close as you can get to a modern day Stan Lee". His words are not without merit.
Millar has a seriously storied past within the comic book industry.
Having worked for both Marvel and DC, Millar has written for characters including The Flash, Superman, Batman, Wolverine, and the Avengers. His work has performed exceedingly well for Marvel recently with two big hits Captain American: Civil War and Logan being based on his work (Civil War and Old Man Logan).
A very cool fact is that #millarworld is the first ever company acquisition in Netflix's history 🙂

— Mark Millar (@mrmarkmillar) August 7, 2017
Now if you'll excuse me I'm off to celebrate millarworld's acquistion with a Mars Bar and Michael Caine's autobiography pic.twitter.com/Hw7RHYVBEq

— Mark Millar (@mrmarkmillar) August 7, 2017
In addition, Millar is known for his original series including those that inspired the Kingsman and Kick-Ass film series.
Unfortunately, the rights to the aforementioned titles have already been snapped up by producers so they won't be getting new Netflix adaptions.
However, Millar has plenty more up his sleeve. Here's just a few Millarworld comic books that we think would be ripe for adaption:
Jupiter's Legacy & Jupiter's Circle
These two comics come from a similar place as Alan Moore's well-regarded Watchmen.
The series sees a group of people gaining super powers.
So far, so standard. However, where Jupiter's Legacy differs from other works in the genre is that it is all about the family dynamic within a group of superhumans.
There's a series of superhero/supervillain dynasties at play, alongside some timely political observations that might prove even more interesting in Trump's America.
Jupiter's Circle is the prequel to Legacy and charts the story of the original superheroes shortly after receiving their powers.
The two series could definitely be combined into one seriously exciting Netflix series that could go on for seasons at a time. There's plenty of content there and we'd be incredibly excited to see what Netflix makes of it all.
Huck
Another superhero series, Huck is the hero of a small town by the sea. He helps out his friends and neighbours and in return they keep his secret identity.
Unlike other superheroes, Huck does small good deeds, rather than defeating aliens or pulling people out of burning buildings. Unfortunately, a newcomer to the town spills Huck's secret and starts a media storm that sends Huck off on a whirlwind adventure.
Huck could definitely work as a Netflix movie, perhaps one aimed at younger audiences.
It's a fun, heart-warming story about how the little good deeds can change the world. A series could also work but there probably isn't enough content for multiple 13-episode series.
Chrononauts
In short: it's a time travelling buddy comedy featuring a pair of genius scientists full of bravado. If you can't see the potential for a TV series there, then there might be something wrong for you.
Chrononauts is well-known for it's fun interplay between the two chief characters, Corbin Quinn and Danny Reilly. In the drizzly world of dark, gritty comic book adaptions, Chrononauts could really put a bit of fun back into the genre.
This is definitely the series with the biggest potential to depart from the comic book series. In a similar vein to The Walking Dead, Chrononauts could use the general direction of the comic book series as a launching point and then craft brand new adventures to surprise and excite viewers.
This is another one that could be reshaped for a younger audience who've grown up on Doctor Who and Star Wars.
Superior
20th Century Fox has acquired the rights to Superior so this one might be pretty unlikely to appear on Netflix.
That being said, this series is so fun and wholesome that we'll be praying Fox and Netflix can team up for it. The story is that of a 12-year-old superhero fan who has been diagnosed with MS.
He's visited in his sleep by a monkey wearing a spacesuit (no, really) who offers to grant him a wish. The boy's wish transforms him into his favourite superhero (very obviously inspired by Superman), Superior.
What follows is an incredibly exciting tale encompassing everything we love about superheroes with a fun, light-hearted touch. Definitely something that younger teens could get behind!
MPH
In Motor City, a group of teenagers stumble across a drug that gives them superhuman speed.
Instead of following in the footsteps of heroes like the Flash, Quicksilver, and Impulse, they decide to conduct a heist. What follows is a raucous adventure around the big city with plenty of twists and turns.
This would make a great Netflix original movie crossing the youth and energy of Stranger Things with the thrill and drama of Peaky Blinders with more modern twists and political commentary thrown in.
American Jesus
This one seems like one of those things that would generate a whole storm of negative press in certain demographics if Netflix ever decided to make it.
On the other hand, it sounds totally awesome so maybe they should go ahead and just do it.
As you might expect, American Jesus tells the story of a 12-year-old boy who learns that he can raise the dead, turn water into wine, and heal paraplegics. The comic book deals with his troubles as he struggles to adjust to his new destiny.
It sounds absolutely barmy and bonkers, but if handled correctly, this could be a really fun project for Netflix to get behind.
Supercrooks: The Heist
Flipping the whole superhero genre on its head, this story follows the villains rather than the heroes.
After his villainous mentor racks up a $1 million gambling debt and is incarcerated, Johnny has to save him. Reconnecting with his old super villains pals for one last heist, Supercrooks sees the team of, well, supercrooks, off to Spain to steal from the greatest super villain in history.
It's violent, lightning paced, and absolutely madcap. Safe to say, anyone who likes high-octane action will love this one.
A movie was in development but that didn't happen, so this could be an ideal candidate for Netflix. A limited series of just a few episodes would be perfect for this one. Either way, we'd love to see this one on screen.
Of course, it could go the other way too. Since Netflix has acquired the whole of Millarworld, we could see plenty of new comic books and characters coming out of the studio that fit with Netflix's pre-existing properties.
Stranger Things, Sense8, Hemlock Grove, and The OA would all be ripe for comic book adaptions. It would be a great way for Netflix to make new content for their less-popular series, without the expense of full productions.
Who knows what the future holds, but it's sure to be exciting for comic fans!