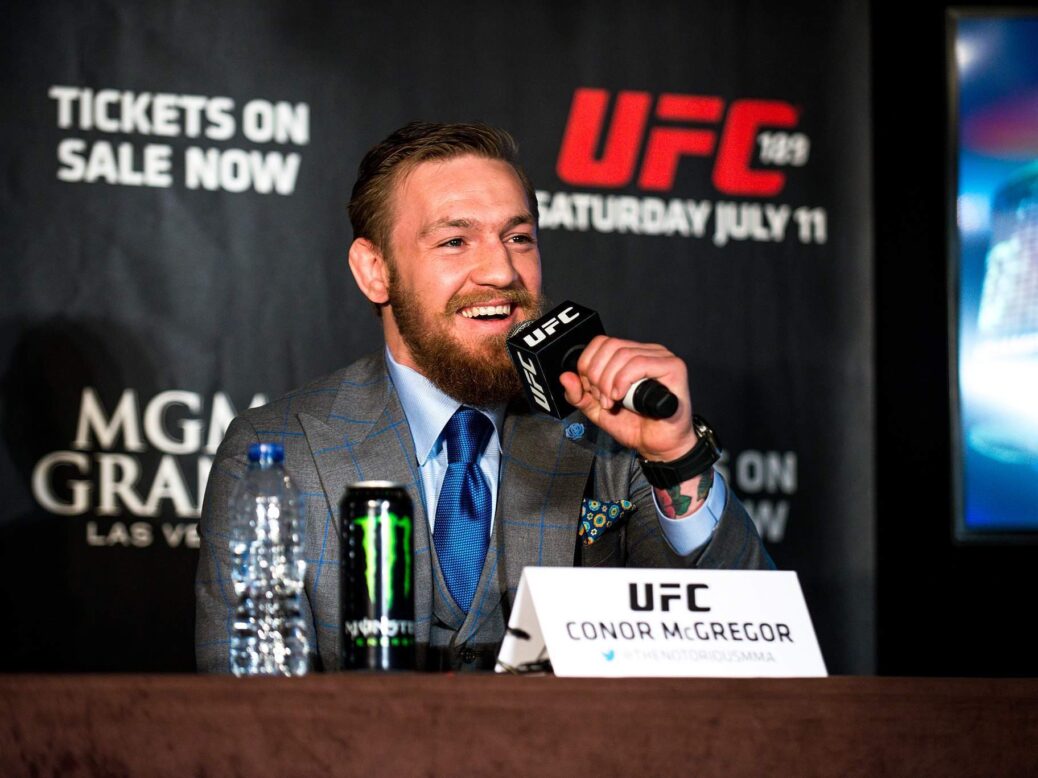 Mixed martial arts (MMA) superstar Conor McGregor cannot seem to be able to keep away from the limelight, even if it puts his sponsors and reputation at risk.
Whether it is to advertise his fights, to show off his extravagant taste in fashion or to cause trouble, McGregor loves to cause a scene.
McGregor was arrested in New York after vandalising a coach containing his UFC 233 rivals and was subsequently charged with assault and criminal mischief.
Although antisocial behaviour and criminal charges can be costly for athletes McGregor's sponsors are less likely to be concerned than most.
Conrad Wiacek, head of sponsorship at sports market intelligence company Sportcal, thinks McGregor's arrest won't cause any damage to the fighter's reputation and sponsorship deals.
Wiacek told Verdict: 
I wouldn't be surprised to see the slightly more 'conservative'  corporate brands walking away immediately, but others will no doubt see this as an opportunity to step in to exploit the controversy.

He will need to fight soon though, as being a fighter is still his main USP, so any lengthy ban from Ultimate Fighting Championship will likely see sponsors walk away as they won't see an upside in maintaining an association with a banned athlete.

McGregor has created the 'Notorious' persona and so logically brands would have known what they were getting in any partnership – part of that persona is controversy which generates interest.

That said, it might be a step too far for some brands now that criminal charges have been filed.
However, some have warned McGregor's actions could mean corporate sponsors see him as less attractive.
Terry Cecil, chief executive of corporate sponsor trade organisation the International Sponsor Council, told Verdict:
McGregor thinks that by being outrageous he garners attention and support, but sponsors should be looking for quality in their partnerships and not just mass numbers.

Society expects corporations to make a positive impact on the world and corporations are following sustainability as the road map to do so. McGregor getting arrested for violently attacking people isn't what the overwhelming majority of sponsors look for to associate with their brand and is conflict with their values and sustainability commitments.
Read More: Anthony Joshua's 26 sponsorship deals show heavyweight champion has little left to prove
Conor McGregor net worth: How much is it?
With a net worth estimated last December to be around at $34 million, the 29-year-old fighter is the highest-paid in the history of mixed martial arts and the 24th best paid athlete in the world, according to Forbes.
The fame that came from McGregor's MMA successes and his controversial character made him popular on social media.
McGregor's fame and wealth found new heights this year when he boxed against Floyd Mayweather.
McGregor was defeated on a 10th-round technical knockout but is thought to have pocketed around $30 million on the night.
McGregor's sponsorship deals and endorsements reportedly make him $7 million per year.
Conor McGregor's sponsors
McGregor currently has seven ongoing sponsorship deals with brands from various industries, according to Sportcal data.
Burger King
McGregor became the new face of Burger King in 2018 in a $500,000 deal.
In the campaign, McGregor did not miss the chance to provocatively thank all the "trash talkers" — namely Mayweather and Khabib Nurmagomedov — for helping his son through college.
The deal is expected to last until the end of 2018.
David August
Fashion brand David August started dressing McGregor up in 2017.
Ever since reaching fame, the McGregor has cultivated his image and appearance, often choosing to wear outrageous outfits.
David August Heil, founder and creative director, said:
I want someone who buys the complete look to feel as powerful and confident as Conor does whenever he's wearing one of our suits.
Monster Energy
McGregor and energy drink Monster Energy partnered in 2015 for an undisclosed fee.
The brand renewed its cooperation with McGregor last year ahead of the fight against Mayweather.
Soon after the announcement, McGregor was featured in an advert that was publicised with the hashtag #IAmTheBest.
Betsafe
Last year McGregor signed a sponsorship deal with Betsafe, for which he will be ambassador until 2019.
The bookmaker put him next to other sports stars in its The Walk video last December.
McGregor talked about the adversity he has overcome in his career.
Beats Electronics
McGregor became the face of headphones line Beats by Dre ahead of his fight with Mayweather and appeared in an emotional ad that pays tribute to his Irish origins.
The fee of the deal is undisclosed.
BSN Supplements
Sports nutrition company BSN has partnered with McGregor since 2015.
Like many others, BSN too took advantage of the Mayweather vs McGregor fight as it launched the Conor McGregor Punch & Crunch experience campaign in the months leading up to it.
Bud Light
Bud Light and McGregor have been partners since 2015.
In 2016 McGregor starred in a Bud Light campaign together with MMA star Ronda Rousey and boxing stars Cain Velasquez, Anthony Johnson, John Dodson and Cat Zingano.