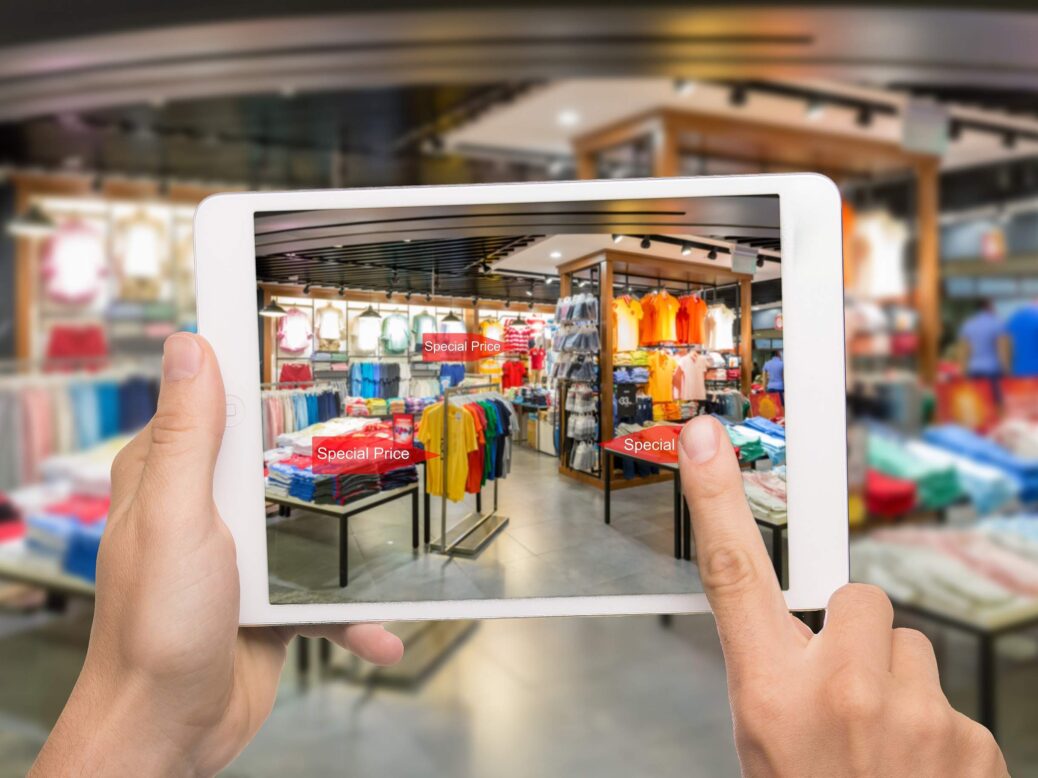 Artificial intelligence company Cortexica spends a lot of time thinking about the next big trend in retail. And no, that doesn't concern whether florals will be in for spring.
Instead, the London-based firm focuses on the tech shaping retail. For instance, voice.
Whilst voice is tipped to be one of the next big retail trends in 2018, Alastair Harvey, the company's chief solutions officer, says Cortexica's focus will remain on sight. "One of the reasons I joined Cortexica three years ago, was because I had a gut feeling that out of all the senses, the one I thought was the most important and the most versatile was sight. And I think we're only scratching the surface of vision AI," he says.
Here are the three interesting trends Cortexica is developing to tie up retail and vision AI this year.
1. Chatbots
Harvey insists that Cortexica is open to working with other AI companies. "We're not agnostic to working with other people," he says.
For instance, one way this works is Cortexica can integrate it's vision AI technology with another firm's tech, like in chatbots. When talking to a bot, you could show it a dress and it would suggest a pair of shoes to complete the outfit, to join up the shopping experience.
It's easy to see the influence of WeChat and its far-reaching bots in this type of project. "WeChat is in my sphere of work at the moment," says Harvey. "It's just very difficult to get into."
Read more: Visual AI is powering retail into the future and Cortexica is the brain behind it
2. Virtual reality and augmented reality
Whilst the company is clear about its plans for video, it's tentative about fully moving into virtual reality (VR). Harvey says:
"If I was to choose, of all the things, I would say VR is the least immediate to happen.
Cortexica says there is potential to work with other VR companies on creating the right technology for retail. "We can make the interface you're in searchable and shoppable. You could put [an item on] and find out in real-time if the items are available to buy. It's a visual search add-on as opposed to being the VR people."
The reason for Harvey's scepticism is the general issues surrounding VR.
"You can't get away from the fact that the viewers don't want to put a massive box on their face. Who wants to do that? It's a very insular world."
Then there's augmented reality (AR). Harvey is slightly more positive about this. Cortexica's tech could be used to identify an item or multiple items in one shop and search for those items at the same time.
He says:
"One thing we're doing is working with stock levels – being able to see immediately if things are low and then search and look on the shelves."
Similar to VR, Cortexica's AI works as a backend for these types of technologies.
"The key bit is we can power these technologies. There's not much point trying to build something somebody has already built – we can just add an extra style to it."
3. The in-store experience
The point with joining up retail and technology is that it is not about removing aspects of the retail experience, rather enhancing them.
"We're working with quite a large multinational retailer on designing the store of the future. It's not so much about selling things, but if you removed the need to sell something in a shop, what would you get out of it?"
This involves looking at how online retailers are taking advantage of the in-store experience; whether that's Amazon's Go concept or smaller brands like US-based makeup brand Glossier launching pop-up stores.
For Harvey, it's about looking at how AI and data can assist in that process, but without cutting jobs.
"I've been working with a company on using technology where you're putting more customer service people into the store, the opposite of trying to cut people and costs. If you give customer service people the right technology and the right environment, they become more valuable.
It's an exciting time for Cortexica
And the big issues for retailers? Harvey says they're exactly the same as they were 40 years ago, except stores now have websites, "which is just a big shop window".
Harvey says:
"What's exciting for me, is a lot of retailers are now saying 'what can your technology do to help us in key areas of trend forecasting', or supply chains, all the traditional pain points for a retailer. They're thinking about it on their own, whereas a year ago I had to tell them.

"And beautifully we've designed all the things to do just that."