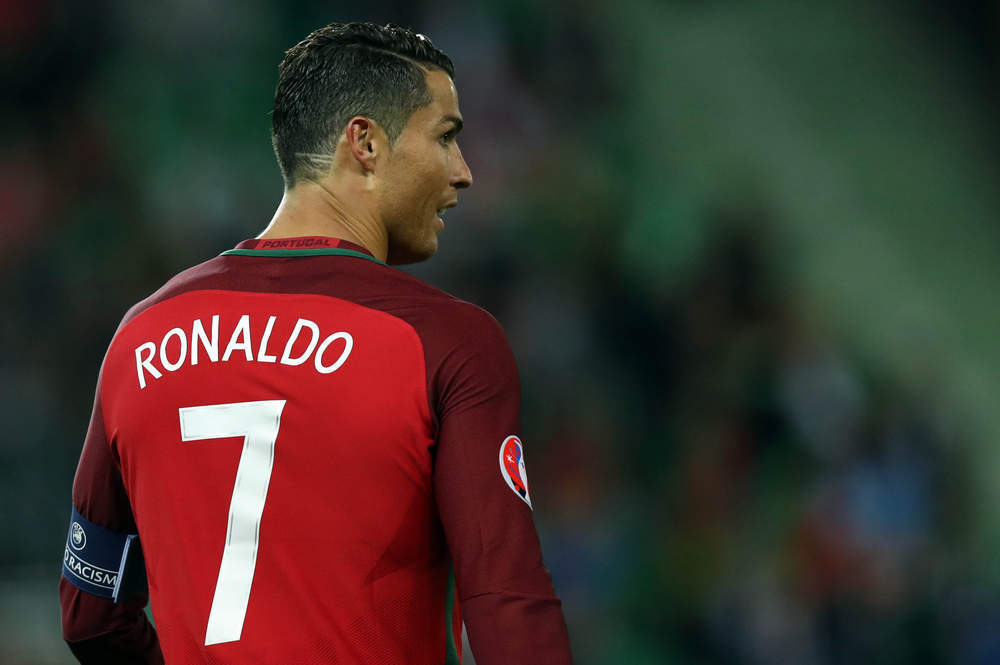 Cristiano Ronaldo is on the verge of joining Serie A champions Juventus in a £105m deal, which would see him go level with Barcelona's Philippe Coutinho as the third most expensive signing in football history.
According to Sky Sports, Juventus president Andrea Agnelli flew into Greece today to hammer out a deal with the Portuguese star, who currently holds the Ballon d'Or award as the best player in the world.
Ronaldo has previously expressed concern over Real Madrid's unwillingness to pay him a wage that matches that of his biggest rival, Lionel Messi. According to Forbes' list of The World's Highest Paid Athletes, Messi made $84m in wages in 2017, while Ronaldo made $61m.
He is expected to be handed a four-year deal worth £500,000-a-week in Turin, a significant increase on the £365,000 he's making in Madrid.
Many expected him to join Paris Saint-Germain, who have been keen to splash the cash on stars like Neymar and Kylian Mbappé in recent times. However, Italy now seems to be his most likely destination.
The transfer is a major coup for the club. Yet, at £105m for a 33-year-old who is entering the later stages of his career, is the Real Madrid man really worth the money?
Shirt sales won't pay for the transfer fee
Ronaldo will retire as one of the greats of the game and has generated an incredible amount of fans throughout his time in the sport. According to Hookit, he has a total social media audience of 320 million and holds the third most popular accounts on Instagram and Facebook, as well as the ninth most followed account on Twitter.
Unsurprisingly, Ronaldo sells a lot of shirts. According to statistics from sports retailers like Kitbag and Sports Direct, Ronaldo was the second most popular player for shirt sales in the 2016/17 season, behind only Barcelona star Lionel Messi.
However, despite popular belief, shirt sales do not pay off the transfer fees spent on the biggest names. In fact, clubs usually get very little, if anything, from each individual shirt sale. Most clubs sell the rights to use its branding on products to manufacturers, who then produce and sell branded apparel. This is usually a one-off fee, rather than a percentage of sales.
For example, Manchester United received £75m a year from Adidas. Regardless of how many shirts Paul Pogba sold when he joined Manchester United, the club received the same fee. Likewise, Chelsea gets £60m from Nike each year, and the sportswear giant will continue to pay that same price regardless of whether Eden Hazard departs for Real Madrid this summer.
Ronaldo will undoubtedly sell shirts in Turin, but Adidas will reap the rewards in that respect.
Commercial boost
This is one area where Juventus will undoubtedly profit. According to data provided by sports market intelligence company Sportcal, Ronaldo is one of the most attractive players in the sport for brands and businesses.
According to Sportcal, Ronaldo currently has 12 active deals with some of the biggest brands in the world and has worked with companies like Nike, Toyota, Emporio Armani and TAG Heuer. His presence in this Juventus side will undoubtedly attract a new big name sponsors to partner with the club too.
This has been a big stumbling block in negotiations between Ronaldo and Madrid. The player feels that he is worth more to his current club in commercial value than he is currently paid. Madrid might not agree with him, but Juventus can seemingly see the value.
It's all about the football
Juventus have conquered Serie A, winning the title in each of the last seven seasons. However, they have continued to fall agonisingly short in the Champions League, the biggest prize in football. Ronaldo is likely viewed as the missing piece that will allow the club to push on and challenge the likes of Real Madrid and Barcelona for that title.
Even at £105m, if Ronaldo can help the club to achieve its goal, he will pay back a large percentage of the money that Juventus are splashing on the deal.
Winning the 2017/18 Champions League was worth £50.2m in prize money to Real Madrid, on top of the share of UEFA's television broadcasting rights income. Madrid received approximately £78.5m for winning the tournament, but the precise amount largely depends on how much Serie A generates for UEFA through television deals.
The amount that Serie A makes is less than that of La Liga. However, Ronaldo could swing it. People want to see the best players on the pitch, and La Liga is losing one of its biggest. That follows Neymar's departure last summer, with the future of Gareth Bale also up in the air.
Regardless of finances, Ronaldo will provide a huge boost to the club, helping to take it to the next level. That will in turn provide more ticket sales, better commercial deals, more trophies and more winnings. Big clubs need big players and Juventus have captured one of the best.