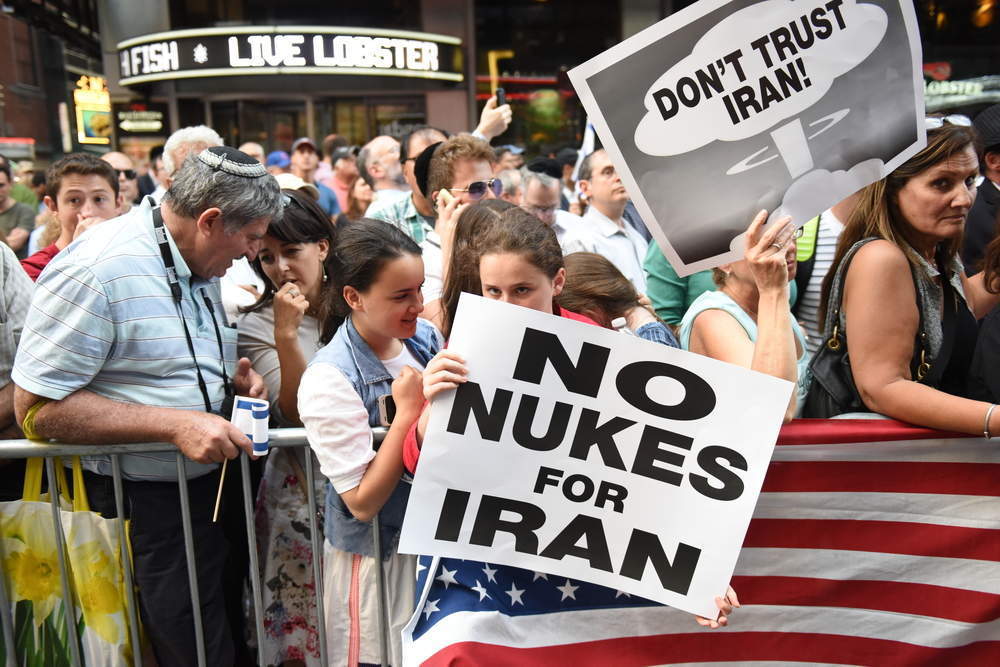 Good morning, here's your Wednesday morning briefing to set you up for the day ahead. Look out for these three things happening around the world today.
Iran seeks support over nuclear deal
Iranian president Hassan Rouhani will arrive in Austria today as part of his tour of Europe, with the aim of gaining support for the Joint Comprehensive Plan of Action (JCPOA) following Donald Trump's decision to pull the United States out of the agreement in May.
Iran is awaiting proposals from Europe on how the deal might change, or if it will remain in place at all following Trump's decision. More than 50 international companies plan to withdraw from Tehran in a bid to avoid fresh sanctions on the country.
Rouhani is fighting to keep the deal alive. However, the arrest of an Iranian diplomat in France over a suspected terror plot has done little to help his case.
Fireworks, food and family for Fourth of July
The United States will today celebrate declaring independence from the United Kingdom back in 1776.
Americans will celebrate the national holiday with fireworks, with approximately 16,000 firework displays set to erupt around the States this evening. Likewise, the nation is set to consume 150 million hot dogs and spend more than $1bn on beer.
The best Fourth of July celebrations will be found in major US cities such as Washington D.C. and New York. However, if you're celebrating outside of the US, here are a few events to consider in major cities around the world.
World Cup pauses, Wimbledon plays on
England became the final team to book their place in the World Cup quarter-finals last night, claiming their first ever victory in a World Cup penalty shootout to knock Columbia out. They join France, Uruguay, Belgium, Brazil, Russia, Sweden and Croatia in the last eight.
The World Cup will now pause for the next two days to give players time to rest (and England fans time to recover after that nervy finish). However, Wimbledon will battle on.
Swiss ace and reigning Wimbledon champion Roger Federer will face Lukas Lacko on Centre Court today for a place in the Round of 32. The match is set to get underway at 2:15pm. Federer will be followed on Centre Court by Serena Williams, who will face Viktoriya Tomova in the Women's Singles.