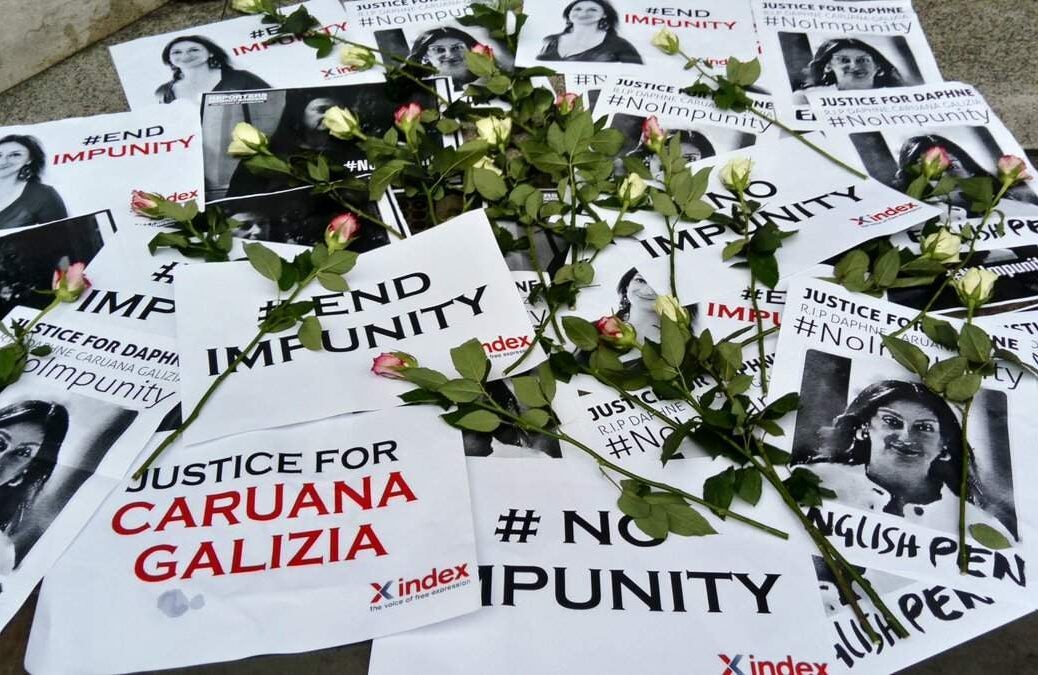 Malta is observing a national day of mourning today to commemorate the investigative journalist Daphne Caruana Galizia, who was killed in a car bomb explosion last month.
Galizia, who led the Panama Papers investigation into corruption in Malta, died aged 53.
The Panama Papers are a cache of 11.5m documents, which were leaked in April 2016 from the internal database of the world's fourth largest offshore law firm, Mossack Fonseca.
Galizia's funeral will take place in the Mediterranean island's largest church today.
Following the bombing her son Matthew said:
My mother was assassinated because she stood between the rule of law and those who sought to violate it.
The Committee to Protect Journalists (CPJ) Europe and Central Asia program coordinator Nina Ognianova said in a statement on Thursday:
Daphne Caruana Galizia embodied the courage and commitment of independent journalists everywhere to bring us the news and illuminate inconvenient truths at great risk. Her cowardly murder must not go unpunished. Today, we stand with Caruana Galizia's family, friends, and colleagues in the pledge to seek justice for her and for all journalists who have paid the ultimate price simply for doing their job.
The president of the European Parliament, Antonio Tajani, is due to attend the funeral Mass on Friday in Mosta, Galizia's hometown where the attack took place.
Top government and opposition figures have said they will respect the family's wishes and not attend the funeral.
The FBI and Europol are helping the Malta's police force investigate Galizia's death, while Dutch experts have been analysing forensic evidence from the scene of the explosion.
Earlier this week, the heads of eight of the world's largest news organisations called on the European commission to launch a formal investigation into Galizia's murder. They wrote a letter to Frans Timmermans, the first vice-president of the commission.
The signatories include Katharine Viner, the editor-in-chief of the Guardian, Dean Baquet, executive editor of the New York Times, and Jérôme Fenoglio, director of Le Monde.
In response to the letter, Timmermans ordered the Maltese authorities to "leave no stone unturned" in their investigation.
He added:
We want those directly and indirectly responsible for this horrible murder to be brought to justice. And we want the investigations to run their full course, so that any other related wrong-doings that may emerge can also be prosecuted and potential structural problems be resolved.
The Commission has limited power to intervene directly in member states' affairs however, and officials said there is no "European FBI".