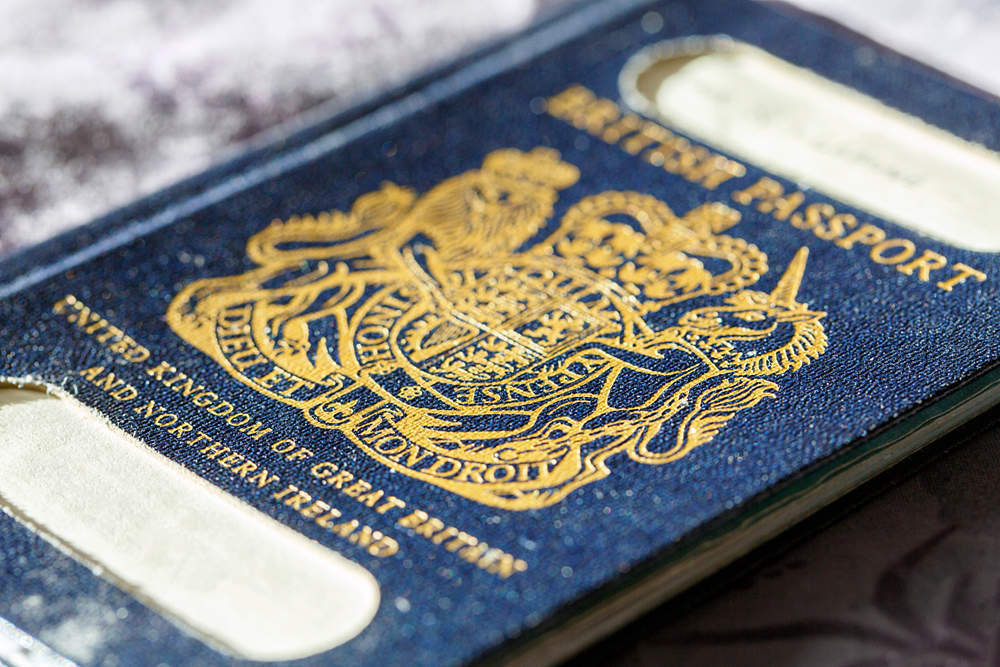 The British bank note and passport company De La Rue has said it won't appeal the government's decision to award a contract for manufacturing UK passports to the Franco-Dutch company Gemalto — sending the De La Rue share price lower.
The announcement was accompanied by the second profit warning issued by De La Rue in a month.
Shares in the passport maker, which also makes the UK's new polymer banknotes, fell sharply at market open this morning, by almost 8%, before recovering somewhat.
The company said that underlying operating profit for the year to 31 March is expected to be in the £60 million range. The previous warning estimated profits of between £71 million to £73 million.
The contract for British passports that De La Rue missed out on was worth £490 million and it revealed today that its failed bid cost £4 million.
The new passport contract is due to the decision by the UK Government to return to blue British passports after Brexit, rather than the burgundy passports commonly held by countries in the European Union, to 'restore national identity'.
The colour change received significant support from Brexiteers, with Tory MP Andrew Rosindell declaring that 'the humiliation of having a pink European Union passport will now soon be over'.
It was roundly mocked by Remainers, who pointed out that European Union member states were not required to have passports of any particular colour.
Given the significance they attributed to the new blue passports as some kind of symbol of British sovereignty, the tabloid press was predictably outraged when it was announced that the contract for making was being awarded to a firm outside the UK.
The right-leaning UK newspaper the Daily Mail launched a petition, which received more than 227,000 signatures, demanding that the contract be given to De La Rue.
The Home Office said that the decision to award the contract to Gemalto rather than De La Rue would save taxpayers between £100 million and £120 million.
However, De La Rue stated earlier this month that it was planning to appeal the decision. The firm argued that, while it was not the cheapest provider, it had better security procedures.
Announcing the decision not to appeal, De La Rue said today:
The group today announces it will not appeal against HMPO's decision on the UK passport tender. De La Rue will continue to fulfil its existing contract and assist with transition to the new supplier and is therefore expecting no impact on the group's performance in the next 18 months.