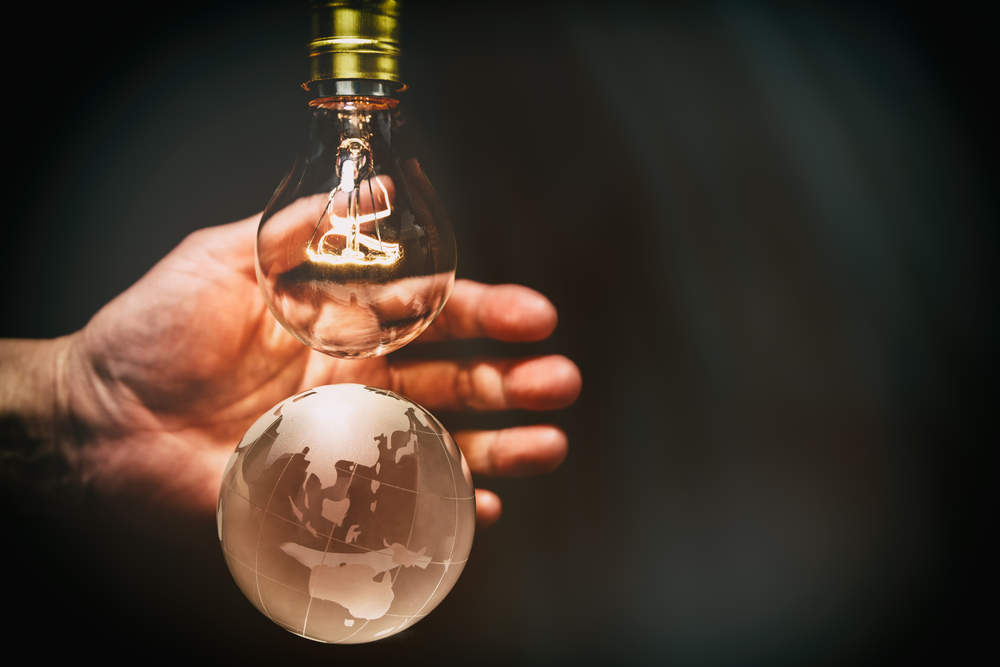 While people around the world remain distrustful of institutions, trust in journalism is going up.
This was one of the findings of the annual Edelman Trust Barometer report.
The report is in its 18th year and brings together a sweeping view of how trustworthy institutions and business are viewed around the world.
Over 33,000 respondents give their verdicts on the issues affecting trust, whether that's fake news or the problems with social media.
Here's 8 things we learned from this year's Edelman Trust Barometer
1. Trust in the US is going down
According to Edelman's Trust Barometer, there is a lack of faith in the US government. This fell 14 points to 33 percent among the general population. Robert Edelman, the president and chief executive of the global PR firm, said the US was enduring "an unprecedented crisis of trust".
He said:
This is the first time that a massive drop in trust has not been linked to a pressing economic issue or catastrophe like the Fukushima nuclear disaster.

In fact, it's the ultimate irony that it's happening at a time of prosperity, with the stock market and employment rates in the US at record highs. The root cause of this fall is the lack of objective facts and rational discourse.
What is interesting however, is how trust in the US looks along voting lines. There may not be many differences between Trump voters and Clinton voters, but these two groups of people have the same level of trust in the US government, around 35 points.
There is however, a 34 point difference in trust in the media, with Clinton voters trusting the media and Trump voters overwhelmingly reporting distrust.  
2. China is seeing a surge in trust
The falls in trust in the US are not a global issue. China, one of the US's major competitors, is at the top of the Trust Index. Trust in the government in the Asian nation increased to 84 percent.
Other Asian nations have enjoyed an increase in trust too, such as Indonesia and Singapore.
Businesses and NGOs (non-governmental organisations) also received a boost in trust. Businesses received a seven point rise in trust amongst the general public, up to 74, whilst NGOs received a boost of five points, up to 66.
3. Fake news isn't going away in 2018
According to the Edelman Trust Barometer, nearly seven in 10 people globally worry about false information or fake news being used as a weapon.
Countries such as Mexico, Argentina, Spain and Indonesia, reported that 76-80 percent of those surveyed worry about fake news. In the UK, around 53 percent of people say they worry about being exposed to fake news online.
This is leading to concerns over how the media functions. Around 63 percent of respondents said they don't know how to tell good journalism from rumour or falsehoods. This is a worrying statistic for the media industry.
4. Media isn't trusted but journalism is
Perhaps unsurprisingly, media is not the least trusted institution globally, compared to government, businesses and NGOs. Only three countries overwhelmingly trust media: China, Indonesia and India. However, distrust is reported in 22 of the 28 countries included.
But, that doesn't mean it's all over for the media. Trust in journalism is on the way up.  The average percentage of trust in journalism is at 59 percent.
In the UK, traditional media such as broadcasters and publishers, saw a 13 point increase in trust, up to 61 percent. This is the highest its been since 2012.
5. Engagement with news is falling
This concern over fake news is causing people to disengage with current affairs. According to the report, 50 percent of those surveyed consume news less than weekly.
In the UK, a third said they are consuming less news than they use to and 20 percent say they are avoiding it completely.
Yet, fake news isn't the only reason for switching off the news. Those surveyed say they find the news agenda too depressing, too biased, or that it is controlled by hidden agenda.
6. We can blame social media for that
Social media, such as Facebook, Twitter and YouTube, is now trusted by less than a quarter of the UK population. According to the report, around 70 percent of UK citizens say that social media companies are not doing enough to prevent illegal or unethical behaviours on their platforms, such as extremism.
Ed Williams, chief executive of Edelman UK, said:
"After a flood of negative headlines in 2017, it's time these companies sat up and listened. The public want action on key issues related to online protection, and to see their concerns addressed through better regulation. Failure on their part to act risks further erosion of trust and therefore public support."
7. The most trusted sectors revealed
Considering the concerns over social media, it is surprising that technology is considered to be the most trusted sector, with a rating of 75 percent. This was closer followed by education (70 percent) and professional services (68 percent).
8. What are the biggest concerns for the future of the UK?
In a special UK supplement to the main global report, Edelman asked UK respondents want their current concerns are for the future.
The top concern was the extent to which the NHS can care for an ageing population, with 79 percent citing this issue. Other risks included the rise in political and religious extremism, as well as growing economic uncertainty.
In addition, despite the country remaining dived over Brexit, the country's trading relationship with Europe and the rest of the world was relatively low on the list, with 39 percent of respondents saying this was a concern.