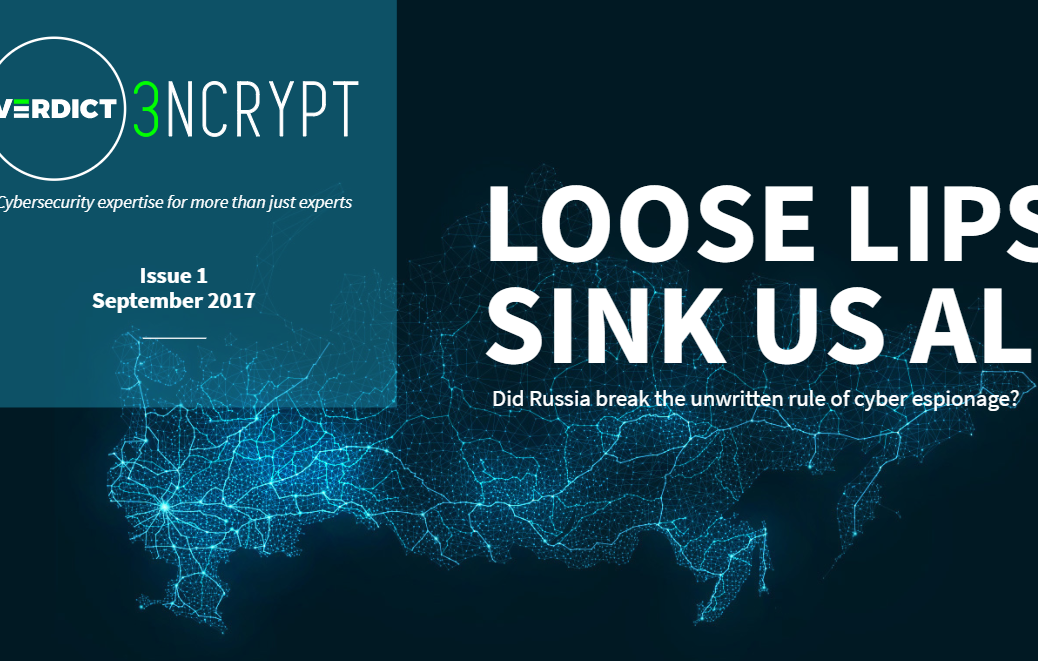 Cyber security should be a company-wide concern, which is why we're launching a cyber security magazine for managers.
Equifax has become the latest company to be caught out when it comes to cybersecurity, in a breach that has exposed the data of 143m people in the US: over half the country's adult population.
This should be an unprecedented, shocking incident, but terrifyingly it isn't: it's actually fairly run-of-the-mill, following in the footsteps of a host of major companies, including US retailer Target.
Which is all the more concerning, because based on the limited information Equifax has released about the breach, and resulting analysis by cybersecurity experts, this was an entirely preventable attack; a result of lax security practices.
It never should have happened, and it may never have done if cybersecurity knowledge and concerns were more widely understood across companies, rather than simply being the realm of the IT department.
Why managers don't seem to care about cyber security
Cyber security knowledge should be as widely required as a competency in Microsoft Office, but it isn't, quite possibly because those in management and executive positions often don't consider it very important.
This is particularly notable among – although by no means restricted to – those whose careers started before networked computers were a widespread presence in the office, and who make up a significant percentage of senior management positions, particularly at larger companies.
It's even an attitude that was demonstrated by former secretary of state and US presidential hopeful Hillary Clinton, when she used a private email server to store classified government correspondence in a move the FBI eventually concluded was "extremely careless".
However, while it is shocking that many people who really should know more about cybersecurity don't, it is also important to note that accurate cybersecurity knowledge is not always easy to come by if you're not already something of a computer expert.
Most of the available information assumes a high-level of expertise, and is written for IT and cyber security professionals.
That which isn't is often patchy and rarely moves beyond the standard 'use a better password' line of advice.
And software itself often makes it all too easy to engage in actions that can cause significant yet unseen cyber security problems.
The cyber security magazine for non-technical people
There's a serious need for in-depth but easy to understand cyber security insight, which is why we're launching Verdict Encrypt magazine.
This bi-monthly digital magazine is designed for managers, decision makers and anyone else who wants to better inform themselves about cyber security, and covers everything from the technology to the PR.
The first issue has just launched, and includes everything from reputation management advice to case studies, as well as an interview with former FBI executive assistant director Sean Henry on the state of cyber warfare.
Take a look, and see what you can learn about cybersecurity: it's an issue we all need to take more seriously.