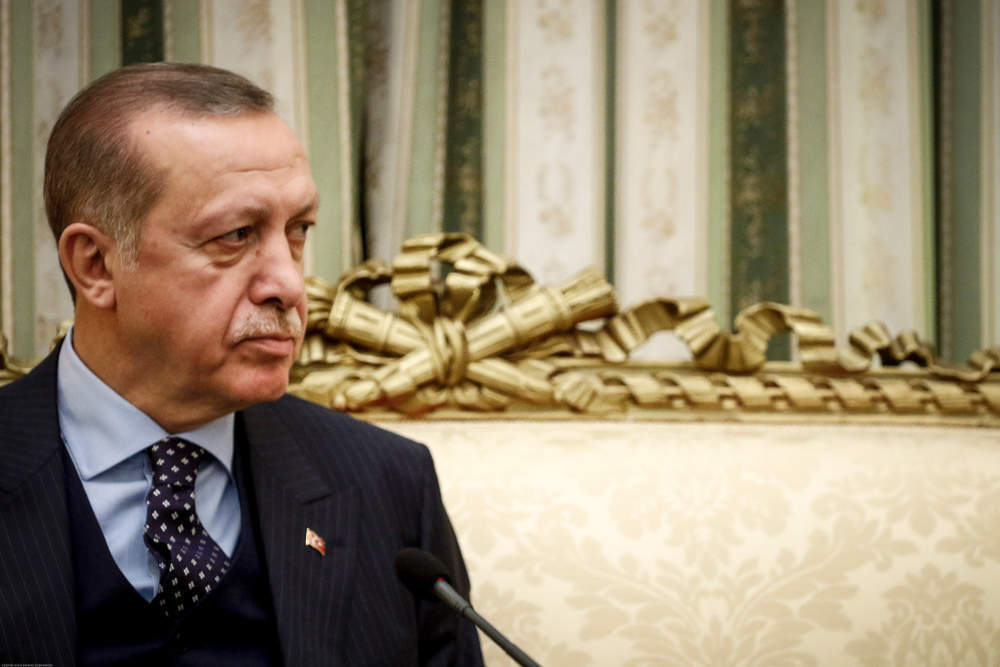 Turkish President Recep Tayyip Erdoğan has announced today that the country will have snap elections on 24 June. This is more than a year earlier than planned, with Erdoğan claiming that the country urgently needs to become an executive presidential system.
The announcement of the snap polls caused the lira to jump almost 1% against the dollar in trading this afternoon. This rallied the Turkish currency's rapid descent, which saw it touch a record low against the dollar earlier in April.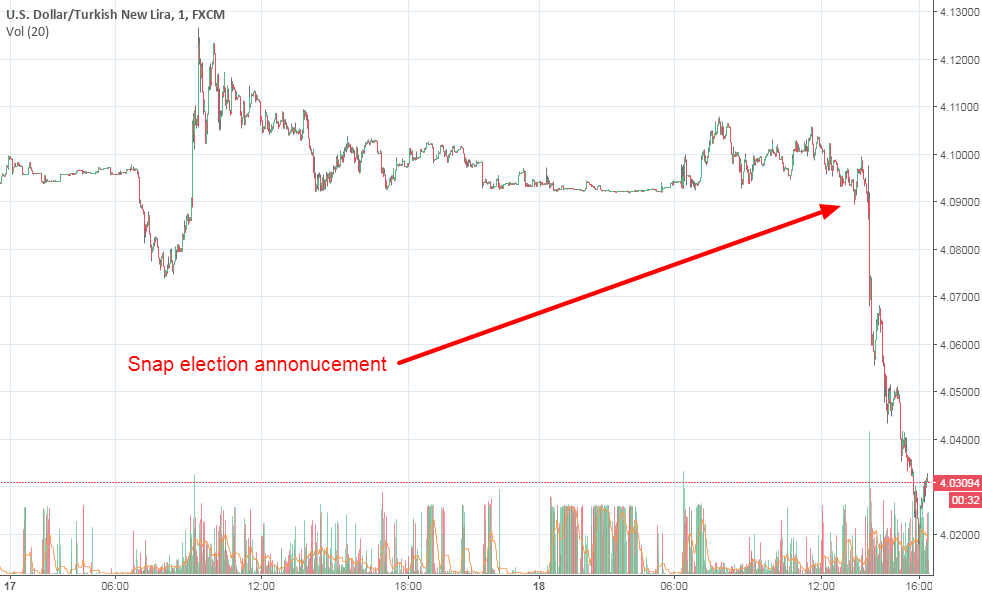 Last year, Erdoğan transformed the country from a parliamentary republic to a presidential one via a contentious referendum. Now, whoever wins the brought-forward elections will be vested with extended powers. The role of parliament will be weakened and the position of prime minister eliminated.
Erdoğan has repeatedly slated the idea of snap elections and said that the next polls would be held in November 2019. However, speaking in Ankara, Erdoğan said that rapid elections were now necessary due to instability in Iraq and Syria.
Erdoğan said:
Even though the president and government are working in unison, the diseases of the old system confront us at every step we take.

Developments in Syria and elsewhere have made it urgent to switch to the new executive system in order to take steps for country's future in a stronger way.
The announcement came after a meeting with Devlet Bahceli, head of the nationalist MHP party, who apparently floated the idea of early polls. The small MHP party is expected to form an alliance in the parliamentary elections with Erdoğan's ruling AK Party.
The Turkish economy has been growing at a breakneck pace recently, with 7.4% GDP growth last year. However, analysts believe that this upturn is artificially driven by government incentives and that it has destabilised the economy, increasing the current account deficit and pushing inflation further into double figures.
This deteriorating economic outlook, combined with fighting in Syria, means that Erdoğan would rather bring the election forward, consolidating his power in the country, than risk an election during a downturn.