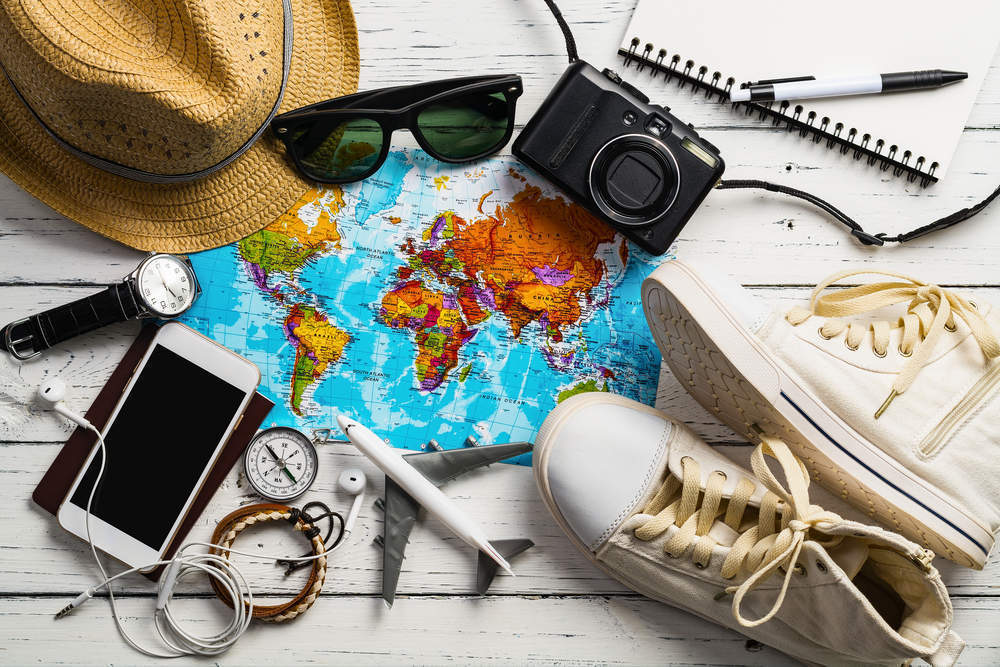 Travelling can be daunting, especially if you're anxious about bringing along all the important documents and getting around without any issues.
If you want to feel confident in knowing where you're going when you're abroad, here are some useful apps to download before you next go on your travels.
Citymapper
In order to avoid the inevitability of getting lost abroad, Citymapper is available as a transit guide with travel information by foot, bike, car, bus, tube, rail, tram and more.
Transport departures in real-time can be viewed, as well as disruption alerts, maps and the distance and price of a journey via Uber in 39 cities worldwide. Therefore, you shouldn't get stuck anywhere with a multitude of transport options at your disposal.
TimeOut
Spanning across Europe, North America, Asia, Australia, the Middle East and Africa, TimeOut displays the best things a particular city has to offer, whether it consists of places to eat, museums or clubs.
If you're looking to compare bars in Barcelona for example, TimeOut has information on specific venue's opening times, starting prices for drinks/food and reviews.
The best places to sightsee is also an option, with lists of activities and attractions for your entertainment.
LiveTrekker
With all the views and sights explored, you'll likely want to capture each location.
LiveTrekker allows you to pin photos, videos, audio and comments to a map while you're on the move. This app will track your whereabouts, marking your path with a red line, and monitor your speed and altitude.
By the end of each trip, you will get what it calls a vivid illustration of your journey and be able to re-visit and share each moment you captured.
TripIt
There is an app to keep you organised once you travel, sorting all of your important trip details into a personal itinerary.
TripIt collects confirmation emails for flights, hotels and car rentals. The app allows you to book restaurants and activities, like the theatre, avoiding the need to print off multiple pages or locate numerous emails.
Maps, directions and the weather can also be included in the itinerary to restore some sense of order to your journey, especially if you're travelling in a big group as plans can be shared.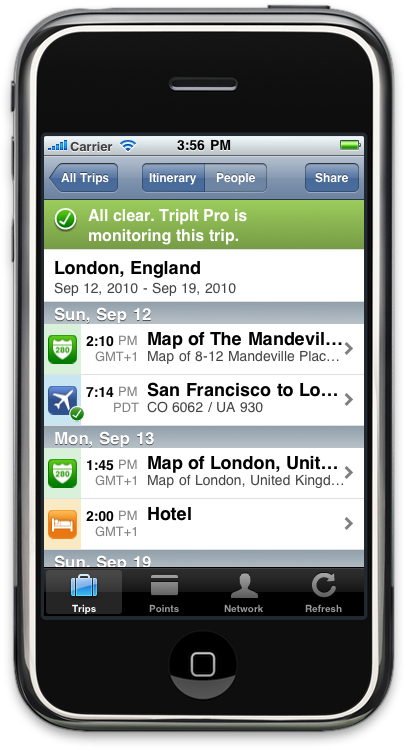 XE Currency Converter
In order to keep on top of the exchange rate and have the right amount of money when travelling, XE converts every world currency.
For business trips, the app has a travel expenses calculator, using historical rates to calculate foreign exchange charges for you.
You can save your progress and also print a report to document your expenses.
Hopper
If you're at the very first stage, where no flights have been booked and you just have a destination in mind, Hopper tells you when the best time to buy is.
Search for your trip using dates on a colour-coded calendar and Hopper will predict when your flight will be available at the cheapest price.
The app will either tell you to wait before you book or proceed. If you choose to wait, Hopper will send you notifications once prices drop for your trip. You can also book flights through the app.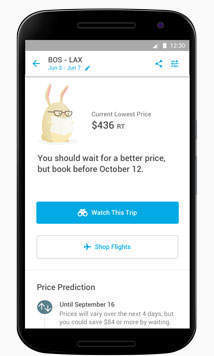 Airbnb
Airbnb is another app for travellers at their first stage of booking.
If you wish to be a little more independent and want some space and privacy that the average hotel may not provide, Airbnb is handy to temporarily rent a host's apartment or house.
Specific filters are available to tailor your Airbnb experience, for example, if you want the entire place to yourself or wouldn't mind sharing, you can select this in the booking process.
Additional accommodation filters include tailoring the price to fit your budget, as well as amenities and facilities such as a gym, free parking and a hot tub.
You can also communicate with your host prior to and after renting a property, with verified profiles and customer support available.
Wi-Fi Map
If you want to save some data and avoid roaming while abroad, Wi-Fi Map allows you to unlock free Wi-Fi passwords in hundreds of cities, airports, towns, and villages worldwide.
The app works by members actively sharing passwords for others to access free internet.
PackPoint
For any forgetful travellers, PackPoint pretty much packs your suitcase for you.
The app creates a list of essentials based on criteria for your trip. Enter the length of your journey, the destination, the weather and any activities you have planned for the app to sort a list for you.