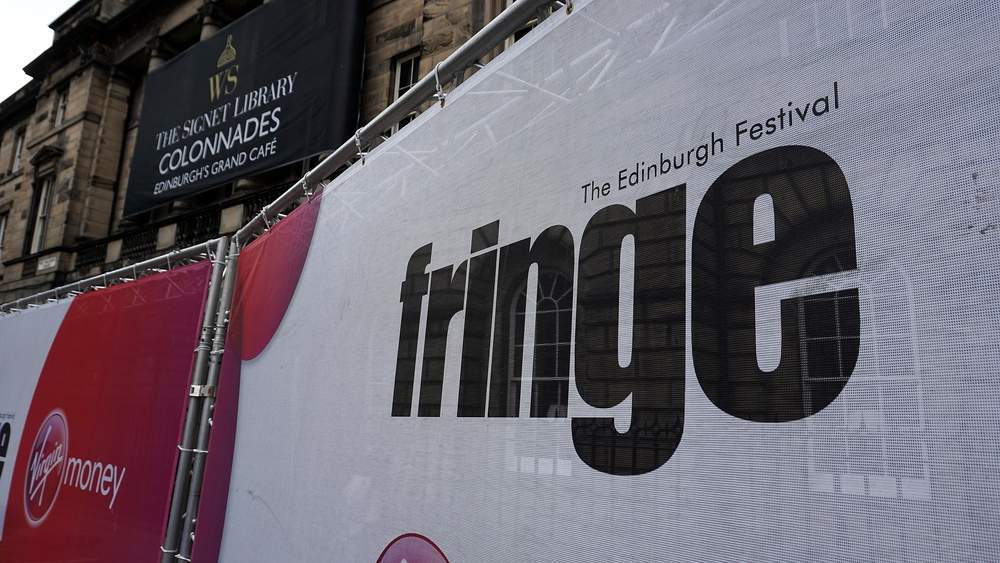 Burlesque dancers, drag acts, mimes, clowns, ninjas and everything in between will line the Royal Mile, while most people are busy fighting to watch a man dressed as a gorilla sit in a rocking chair. It can only mean one thing: Edinburgh Fringe is back.
In 2017, the world's largest arts festival hosted more than 53,000 performances of 3,400 shows throughout the 25 day festival, in what was yet another record-breaking year.
The Fringe will return again in August bigger than ever, with more than 3,900 shows in the programme.
With so much to see and do, Verdict has made it a little easier to plan your time at the Fringe. For those on a budget, here are some of the best free Fringe performances taking place this year:
---
Cabaret and variety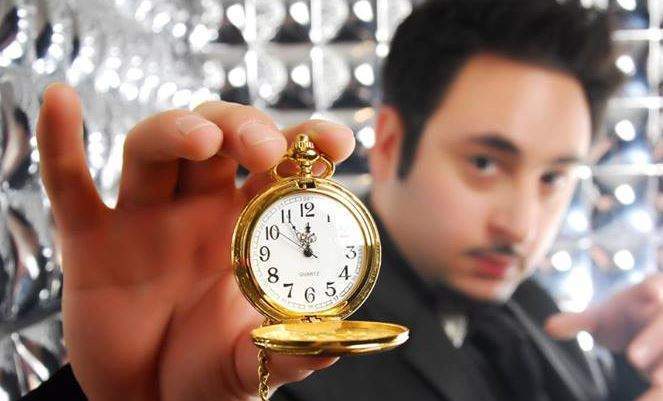 Ben Dali: Trance of a Lifetime
"The audience stars and anything goes. From simulated nudity, exploding sex-crazed aliens, world's first 5D cinema experience and hilarious scenes set at the heart of the Fringe."
Venue: Liquid Room Annexe/Warehouse, 9c Victoria St, EH1 2HE
Date(s):  4 August-13 August, 15 August-21 August, 23 August-26 August
Time: 10pm London time
Dali returns to the Fringe for a fourth year, following the success of his Strictly Come Trancing and Take a Trance on Me shows. Dali has made a name for himself as a humorous hypnotist, and we're expecting much of the same this year.
Le Tropicalocal
" Hold on to your cocktails, Le Tropicalocal is Paradise Palms' raucous late-night showcase of provocative performance, queer cabaret, abstract experimenta and bangin' tunes."
Venue: Paradise Palms, 41 Lothian Street, EH1 1HB
Date(s):  2 August, 5-9 August, 12-16 August, 19-23 August, 26 August
Time: 10pm London time
Performed by the Lewd Late Night Cabaret, expect filth, debauchery and "glittery carnage" at Paradise Palms. Offering five hours of good times, Le Tropicalocal is the place to see out your Saturday nights during the Fringe.
Confessions of a Child Star
"Lydia's 'How (not) To' guide to life, love and success. How (not) to achieve your dreams, find love and do it with your dignity intact!"
Venue: The Street, 2b Picardy Place, EH1 3JT
Date(s):  5-11 August, 13-18 August, 20-25 August
Time: 5:15pm London time
Scottish actress Lydia Davidson, once a child with dreams of making it big, explains exactly how achieving your dreams is not done, using comedy and songs full of cringeworthy tales.
---
Children's shows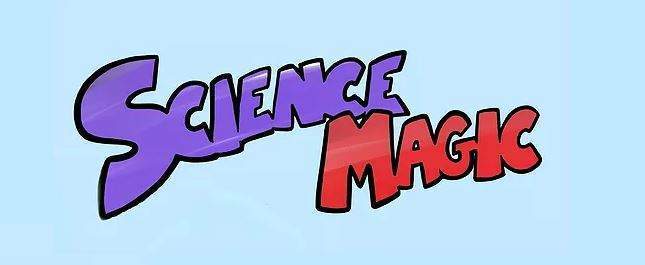 Science Magic
"Sometimes messy, always exciting, learn about science and laugh your pants off while you do."
Venue: Laughing Horse @ The Free Sisters, 139 Cowgate, EH1 1JS
Date(s):  2 August-26 August
Time: Varies
Award-winning comedian Donal Vaughan returns to the Fringe to entertain the young ones with potato rocket launchers, dragons and a vomiting unicorn in this overwhelmingly popular, magical comedy performance.
Show Up, Kids!
"If the main attraction doesn't show up, the kids still want to see a comedy show! So Pete's gonna make one up and have the kids (and adults) help,"
Venue: Laughing Horse @ The Counting House, 38 West Nicolson Street, EH8 9DD
Date(s):  31 July, 1-14 August, 16-21 August, 23-26 August
Time: Varies
The kids take control of the performance in Show Up, Kids!, helping to write, direct and design their very own comedy show.
Andrew Roper's Superheroes for Kids 3
"Dressing up, silly string, underpants, ping pong balls, laughter and chaos."
Venue: Laughing Horse @ The Free Sisters, 139 Cowgate, EH1 1JS
Date(s):  31 July, 1-26 August
Time: Varies
Superheroes for Kids returns with a third instalment of the hit superhero show. It's an interactive comedy show about your favourite superheroes, complete with some new characters and plenty of surprises.
---
Comedy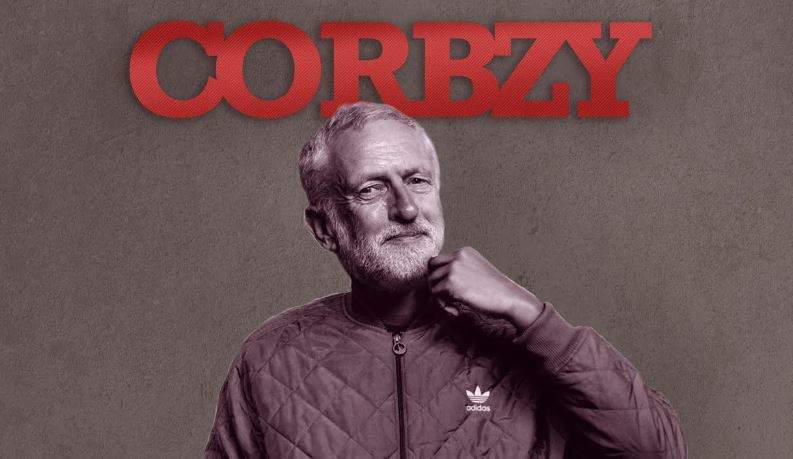 Eurosceptic Song Contest
"A Eurovision for Brexit, as conceived by the UK's foremost IDS themed Smiths tribute band The Iain Duncan Smiths."
Venue: Lebowskis Bar, 18 Morrison St, Edinburgh EH3 8BJ
Date(s): 3-5 August, 9-12 August, 21-26 August
Time: 8pm London time
Borrissey, Snoop Mogg, David Davis Bowie, Corbzy, Maydiohead and Farage Against the Machine fight to be crowned the winner of the Eurosceptic Song Contest in a show that blends comedy, music and politics.
Not My Audience!
"The most interactive, spontaneous and hilarious late night show at the Fringe,"
Venue: Laughing Horse @ The Counting House, 38 West Nicolson Street, EH8 9DD
Date(s): 2-14 August, 16-26 August
Time: 11:45pm London time
There's no chance of being heckled here. Three top comedians will be fighting amongst themselves in order to win over the audience, with jokes tailored to appeal to their crowd. Without the help of pre-written material, comics must craft jokes based on audience suggestions in a bid to get the best response.
Bald Man Sings Rihanna
"Scottish baldy Gary Sansome takes an irreverent look at music and popular culture in this hilarious, fun-packed show."
Venue: Ciao Roma, 64 South Bridge, EH1 1LS
Date(s): 4-5 August, 7-12 August, 14-19 August, 21-25 August
Time: 8:20pm London time
A bald man sings Rihanna. Comedy gold. Need I say more?
---
Dance, physical theatre and circus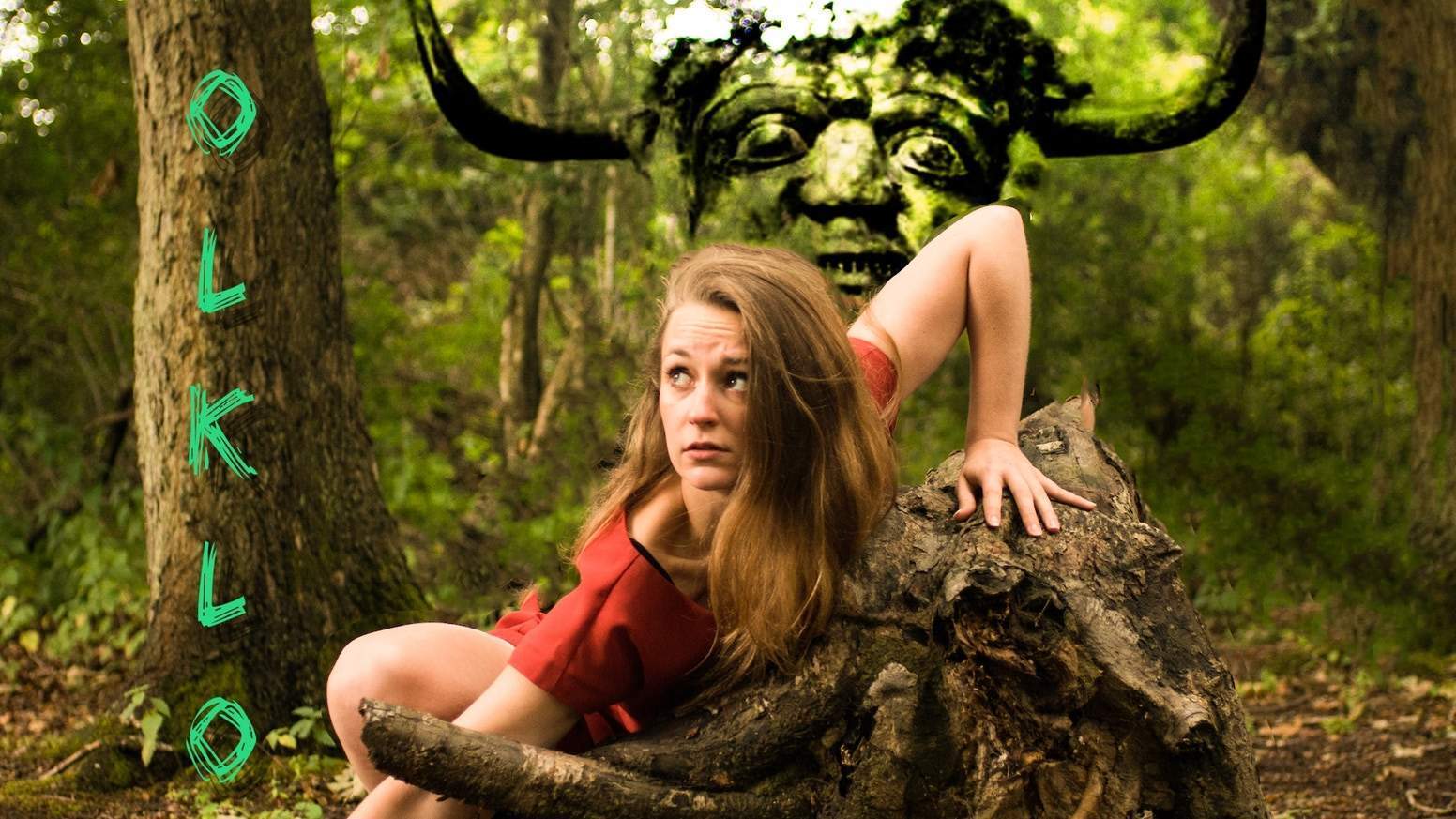 Folklore
"Folklore entwines three past folk stories from across the South West to form a new narrative,"
Venue: Greenside @ Royal Terrace, 1b Royal Terrace, EH7 5AB
Date(s): 20-25 August
Time: 3pm London time
Using original folk music composed by Dorset duo Ninebarrow, the Off the Map Dance Company tells three local folk stories: Jay's Grave, Punkie Night and Dorset Ooser. Get a history lesson about the UK's south west and enjoy some contemporary dance at the same time.
POP-UP Duets
"Janis Claxton and composer Pippa Murphy have joined forces with a team of world-class dancers for a series of short, site-specific performances,"
Venue: National Museum of Scotland, Chambers Street, EH1 1JF
Date(s): 15-19 August, 22-26 August
Time: 3:30pm London time
Janis Claxton Dance returns to Edinburg to follow up on its award-winning Fringe 2016 performance. Based around the theme of love, musical/dancing duets will pop up around the museum throughout the month to give visitors a taste of Fringe.
Rumba Caribeña
"Take yourself on a journey to the Caribbean. Experience the music and dance of Latin America,"
Venue: El Paso Tapas Bar, 3A1 Dundas Street, EH3 6QG
Date(s): 2 August, 9 August, 16 August, 23 August, 30 August
Time: 10pm London time
Dance group If You Walk You Can Dance encourages their audience to join in during a four hour offering of Latin American dance and music. Held in the El Paso Tapas Bar, you won't have far to go for a bite to eat once you're dancing the night away.
---
Events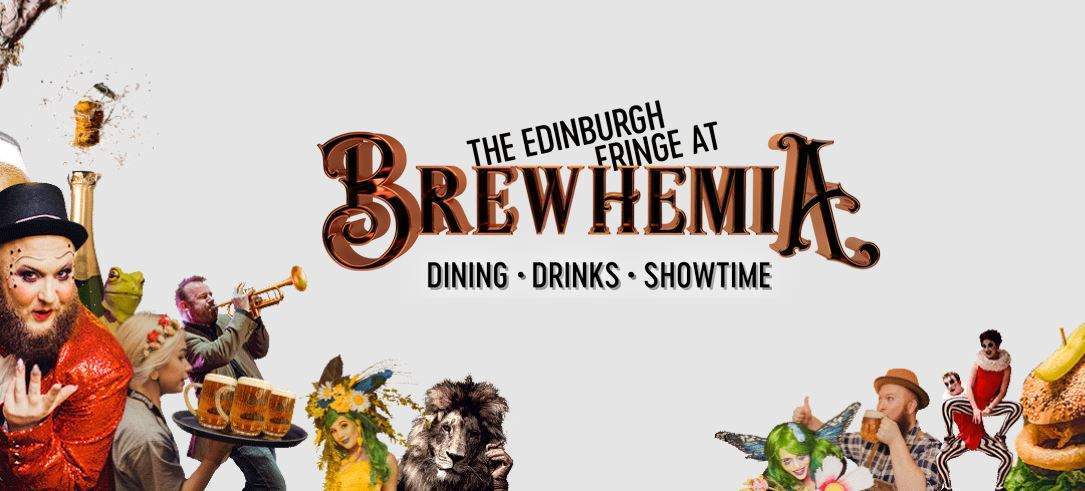 Brewhemian Shindig
"We welcome you to Scotland's only beer palace for a shindig like no other! A palace of mystery and adventure awaits."
Venue: Brewhemia @ The Beer Palace, 1A Market Street, EH1 1DE
Date(s): 3-4 August, 10-11 August, 17-18 August, 24-25 August
Time: 9pm London time
The Brewhemian Shindig will offer a taste of everything that the Fringe has to offer, with spectacular immersive performances playing out around you as you party the night away to live music. Alcohol will be consumed and fun will undoubtedly be had.
Reuse, Reinvent, Reimagine
"This art exhibition highlights one of the world's most pressing environmental problems: the inability of humankind to effectively cope with the disposal of the vast amounts of household and industrial waste and the destruction of the natural world for profit."
Venue: Gallery 23, 23 Atholl Crescent, EH3 8HQ
Date(s): 10 August
Time: 7pm London time
A collaboration of artists has used a variety of found and recycled materials to create an art installation bringing light to the scale of our waste problem.
The Potter Trail
"Grab a wand and join your robed guide on the original tour in Edinburgh designed especially for Potter fans!"
Venue: Greyfriars Bobby Statue, Candlemaker Row, EH1 2QE
Date(s): 31 July, 1-31 August, 1-2 September
Time: Varies
Discover Edinburgh's magical locations that provided the inspiration for JK Rowling's Wizarding World of Harry Potter. Visit Greyfriars Kirkyard, where the real Thomas Riddell lays buried, the café where it all started and the school that became Hogwarts.
---
Exhibitions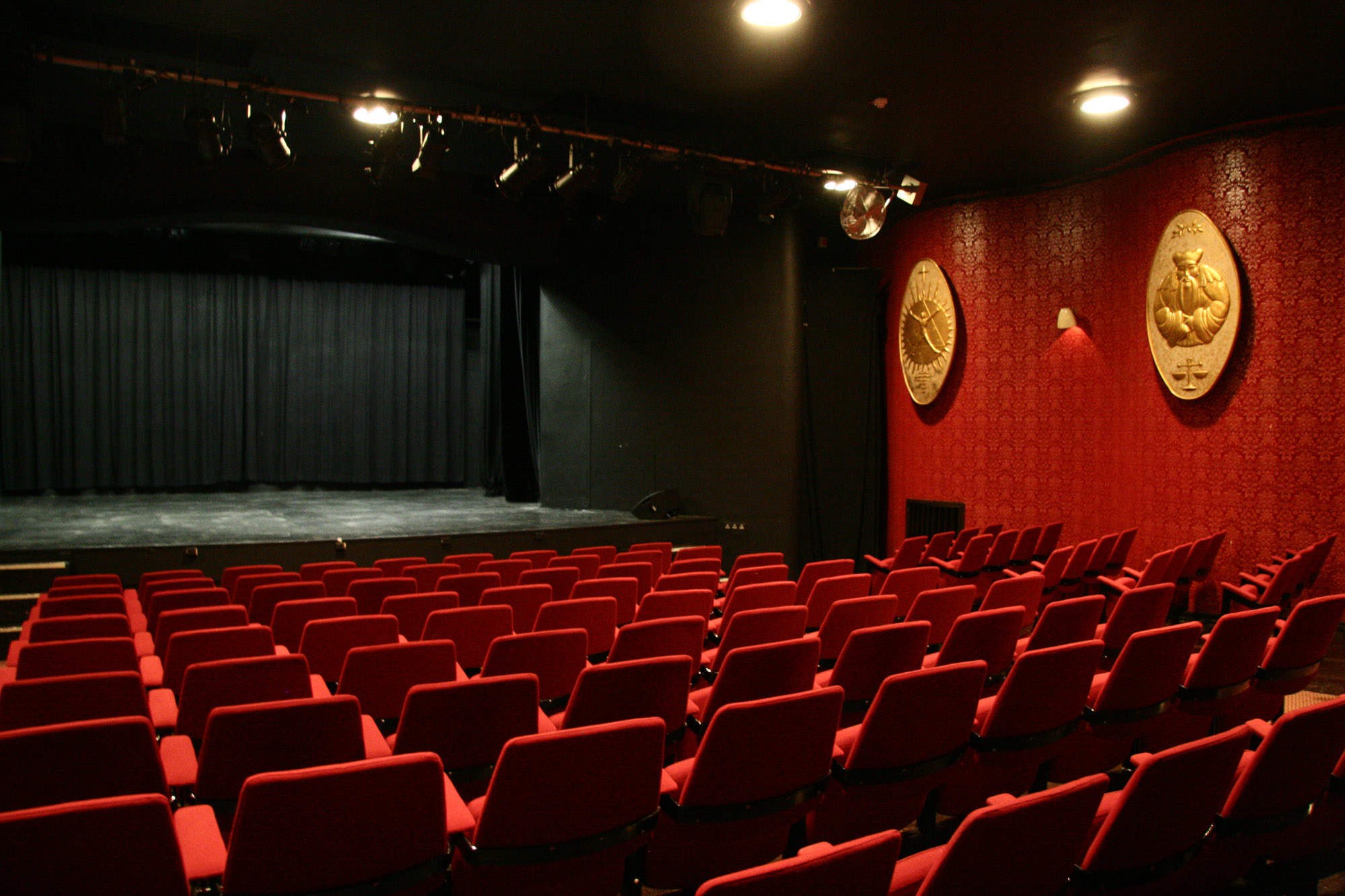 The Department of Lost and Found
"Acquire the key and while away an hour poring over its contents, including: letters of complaint, love notes, photo albums, slideshows and amateur artworks."
Venue: Cranston Caravan Club, 13 Cranston Street, EH8 8BE
Date(s): 1-27 August
Time: 12pm-9pm London time
House inside a caravan, The Department of Lost and Found is a museum of treasures and tat left behind or thrown aside by their owners. Spend an hour combing through the old letters, photographs and artwork that has found its way to the Fringe.
Fringe Film Festival
"The destination for discerning film folk."
Venue: C royale, Royal Society of Edinburgh, 22 George Street, EH2 2PQ
Date(s): 1-27 August
Time: 11am-11pm London time
C cinemas will show a curated programme of silver screen shorts and contemporary films all day, every day throughout August. The line-up includes films long and short from the UK, Europe, America, Asia and the rest of the world.
World Press Photo Exhibition
"The free exhibition showcases some of the most powerful and thought-provoking images of the past year."
Venue: Main Hall, The Scottish Parliament, EH99 1SP
Date(s): 1-4 August, 6-11 August, 13-18 August, 20-25 August
Time: 10am-5pm London time
Scottish Parliament will play host to some of the most moving images from the past 12 months, whittled down from more than 73,000 submissions by 4,500 photographers from 125 different countries.
---
Music
Learn to Play Ukulele with Tricity Vogue
"Rae Mac's welcomes back cabaret diva Tricity Vogue for more ukulele fun."
Venue: Rae Macintosh Musicroom, 41 Shandwick Place, EH2 4RG
Date(s): 11-12 August
Time: 1pm London time
Learn how to play the ukulele in under an hour with cabaret diva Tricity Vogue, before taking part in a final group performance.
Gwangju Metropolitan Korean Traditional Orchestra
"These fine musical talents from Korea revive their legacy with both authenticity and creativity. Don't miss out on this unique collaboration with the most accomplished of vocalists."
Venue: St Giles' Cathedral, Royal Mile, EH1 1RE
Date(s): 16 August
Time: 12:15pm London time
This is an orchestra like none you're seen before, with 45 members performing ancient Korean melodies on traditional instruments such as the ajaeng, gayageum, haegeum and piri.
Festival CD and Record Fair
"A must for music lovers of all ages!"
Venue: Ocean Terminal, Ocean Drive, EH6 6JJ
Date(s): 9-13 August
Time: 10am London time
Revel in all things vinyl. Allander Record Fairs is bringing an incredible selection of collectable vinyl to Edinburgh, including LPs, 12" and 7" singles from the 50s through to the present day.
---
Spoken word
A Self-Help Guide to Being in Love With Jeremy Corbyn
"A stompy, fast-paced show about modern politics."
Venue: Bourbon Bar, 24a Frederick St, EH2 2JR
Date(s): 4-12 August, 14-19 August, 21-25 August
Time: 2:45pm London time
After living with the Labour Party through the downfall of Tony Blair, disappointment of Gordon Brown and Ed Miliband struggling to eat a bacon sandwich, poet Jess Green has fallen in love with Jeremy Corbyn. She'll teach you how to fall in love with Corbyn too through the power of poetry.
Slacker-in-Law
"Featuring an unpredictable choose-your-own-adventure poem with over 6 million outcomes and a hip hop journey through all the baddies of your childhood, he's working his ass off, but will it ever be enough?"
Venue: Bourbon Bar, 24a Frederick St, EH2 2JR
Date(s): 4-13 August, 15-25 August
Time: 4pm London time
Mark Grist, part-time teacher, poet and battle rapper, works tirelessly to impress his future mother-in-law, to no avail. The award-winning Grist details his journey through comedy, poems, rap and pugs. Don't ask how, just see it for yourself.
The Poetry of Sticking an Egg Up a Hen's Butt!
"Everyday life can be tragic and comical at the same time. And what's more uneasy – to laugh at something that is tragic or to take something ridiculous seriously?"
Venue: Laughing Horse @ City Café, 19 Blair Street, EH1 1QR
Date(s): 3-12 August, 14-26 August
Time: 3:20pm London time
Giada Garofalo tells one story two times: once as a tragedy, then as a comedy, highlighting how everyday events can be both bad, yet kind of funny at the same time.
---
Theatre
A Young Man Dressed as a Gorilla Dressed as an Old Man Sits Rocking in a Rocking Chair for 56 Minutes and Then Leaves
"The original show, performed for the first time in 10 years. Turn up early, sell-out expected."
A young man, dressed as a gorilla dressed as an old man, sits in a rocking chair rocking for 56 minutes, before he eventually gets up and leaves. It's a Fringe classic and one that everyone wants to see.
Venue: Voodoo Rooms, West Register Street, EH2 2AA
Date(s): 13 August
Time: 6:10pm
Bullingdon Revisited
"It's 1986, one glorious summer's evening among the dreaming spires of Oxford University. 19-year-old Dave is trying out his new look as a punk, and going out on the town hoping to impress the infamous, elitist Bullingdon Club with his racy antics."
David Cameron's alleged shenanigans with a pig during his university days will be transformed into a powerful theatre performance at the Fringe. Follow Dave on a wild night as he tries to impress the ultra-popular Boris and gain membership to the Bullingdon Club through any means necessary.
Venue: Laughing Horse @ The Phoenix, 46 Broughton Street, EH1 3SA
Date(s): 11-26 August
Time: 6:30pm London time
@JohnLewis: Never Knowingly Undertweeted
"John Lewis is a computer scientist, father of four, social liberal, atheist, and not a retail store. John Lewis is also a chain of high-end UK department stores."
Put yourself in the shoes of John Lewis, a computer scientist from Virginia, USA, who has to endure the frequent complaints of unhappy British shoppers. Simon Jay, the creator of Fringe favourite Trumpageddon, returns to explore Twitter's inability to distinguish between John Lewis, American man, and John Lewis, British retailer.
Venue: Laughing Horse @ The Newsroom, 5-11 Leith Street, EH1 3AT
Date(s): 2-7 August, 9-14 August, 16-21 August, 23-26 August
Time: 12pm London time