Verdict was recently invited to Gameboxx, a central London virtual reality pub, to take part in what it claimed to be the first ever inter-pub VR tournament.
Having previously expressed my doubts about mixing VR and alcohol after vising London's first virtual reality arcade, I was ready to be proved wrong and Gameboxx did just that.
Pitting us against another VR pub in Brighton, we were forced to fight for a happy hour of discounted drinks that arrived anyway despite Lost Rivers falling just short of victory.
For me, regardless of whether winning meant anything more than the bragging rights, knowing that there was something to fight for kept it interesting even when I wasn't inside the headset.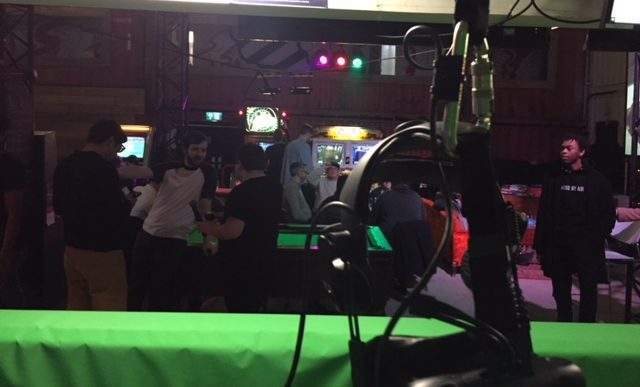 Teams were thrown into 4v4 battles in first-person shooter Skyfront, in which players fly around the map trying to score kills with futuristic weapons.
Despite the fast pace of the gameplay, combined with a belly full of burger and booze, motion sickness surprisingly wasn't an issue.
Due to the tournament (which we would highly recommend, should the venue host a similar event again), we were unable to try out Gameboxx's other titles.
However, on regular days, players have access to six VR games and experiences, ranging from multiplayer shoot 'em ups to single player travel experiences.
Arcade classics such as Time Crisis and Dance Dance Revolution are on hand to fill the gaps, but VR is the main attraction.
Thankfully, on regular nights you won't be paying for entry in to the venue, but your time inside VR, so you won't have to do much waiting around anyway.
Hour-long slots can be booked most days from 3pm London time at a cost of £39 per person here.
What is Gameboxx?
Gameboxx claims to be London's first Zone 1 VR arcade.
Located in Lost Rivers Elephant, an entertainment space housed in a number of shipping containers in the heart of Elephant and Castle, Gameboxx offers a blend of video gaming old and new.
Lost Rivers Elephant is one of four VR venues created by The VR Concept. Similar set ups are also available at three other pubs: Four Thieves (Battersea, London), World's End (Brighton, East Sussex) and The Aeronut (Acton, London).
Grab a meal and drink from the bar (starting from £11.50 for a burger, fries and beer) and get stuck in to a game of Monopoly. If you do, opt for the short rules as the venue closes at 11:30pm on a Thursday and 12:30am on a Friday and Saturday.
What games can you play?
Virtual reality games –
Serious Sam: Two players team up to fight their way through waves of aliens with oversized guns.
Rec Room: Up to four players can join together to play their way through an epic quest in VR social club Rec Room.
Skyfront: Armed with a jetpack and futuristic gun, float around a virtual arena as you hunt down your friends and foes.
Vesper Peak: Enjoy breath-taking views at the top of Vesper Peak, a virtual reality mountain.
Xortex: Use your hands to navigate, dodge and blow your enemies out of the sky in this retro third-person space shooter.
Archery: Armed with a bow and arrow, defend your castle from hordes of cartoon invaders.
Arcade games –
Virtua Striker: The first football game made with 3D computer graphics, released by Sega in 1994.
Extreme Hunting: Hunt animals using interactive guns. Extreme Hunting is truly awful, but infuriating enough to keep you playing.
Arcade Classics: 2,000 classic video games in one machine. Includes everything from Golden Axe to Pac-Man.
Star Wars Pinball: Pinball. With Star Wars graphics.
Dance Dance Revolution: Konami's hit dance machine video game. Offering a total of 27 songs, players must tap their feet to the music.
Time Crisis 3: Armed with interactive guns, players must shoot their way through waves of enemies in this popular arcade series.
Other –
As well as a wide selection of VR and arcade games, Lost Rivers Elephant also offers a number of bar games, such as table football and pool.
There is also a selection of board games available to play, including dominoes, Monopoly, Scrabble, snakes and Ladders and Trivial Pursuit.
When can you go?
Those that wish to try out Gameboxx VR can currently book up until the end of the month. However, new dates should be added soon.
Aside from Mondays, dates can be booked Tuesday through to Sunday. Hour-long slots start at 3pm and end at 8pm.
Other VR experiences
If you're interested in trying out virtual reality, but don't want to mix it with a night out, here are a few other VR experiences to check out:
DNA VR – London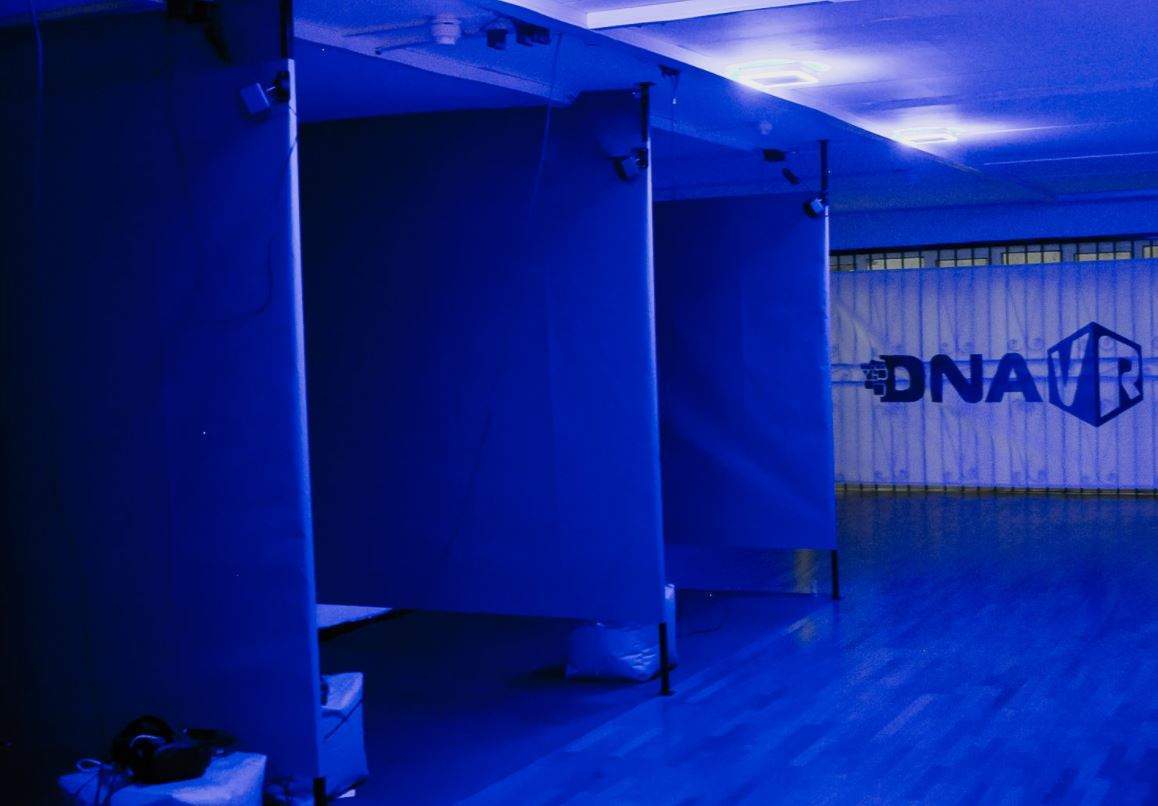 DNA VR is London's first virtual reality arcade. Unlike the VR on offer at Lost Rivers Elephant, this venue sticks to keeping it simple. There's plenty of space, a lack of light and few obstacles to potentially trip over, providing optimal conditions for immersion.
Read more: Are virtual reality arcades the future? We visited London's first VR arcade to find out
Price:
Off-peak – 30 minutes for £22, one hour for £30
Peak – 30 minutes for £25, one hour for £35
Number of games/experiences: 24
Number of players: 1-6
Website: DNA VR
VR Gamehouse – Amsterdam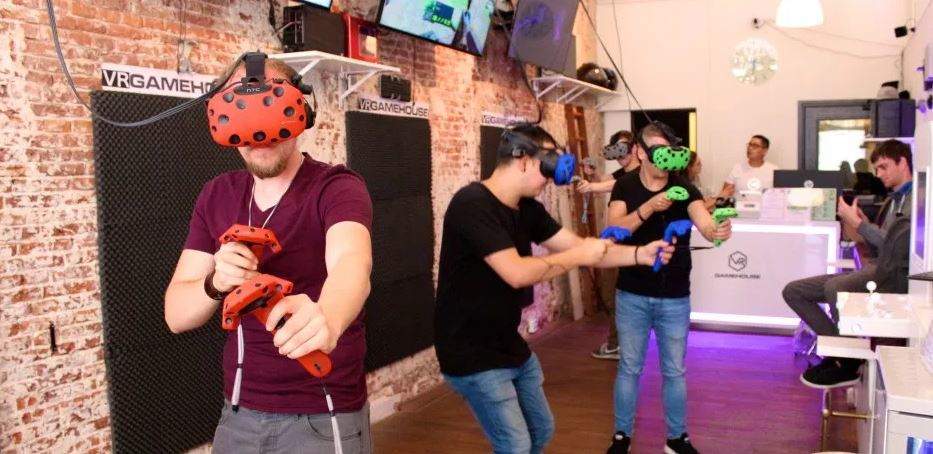 For those looking for a similar experience in mainland Europe, VR Gamehouse offers much of the same. With such a large number of games available, experiences are split into five packages: VR Racing, VR Shooting, VR Sports, VR Zombie Apocalypse and VR flying.
Price: 25 minutes for €19.90, 55 minutes for €25-40
Number of games/experiences: 40+
Number of players: 1-8
Website: VR Gamehouse
The Virtual Reality Cinema – Various
One of few of its kind, The Virtual Reality Cinema's permanent venue in Amsterdam, the Netherlands closed down earlier this year. However, its organisers will continue to host pop-up cinemas at various locations. Watch a hearty selection of immersive VR movies unfold around you in 360 degrees.
Price: €12.50 (roughly 30 minutes)
Number of games/experiences:  N/A
Number of players: 1
Website: The VR Cinema
VREI – Vienna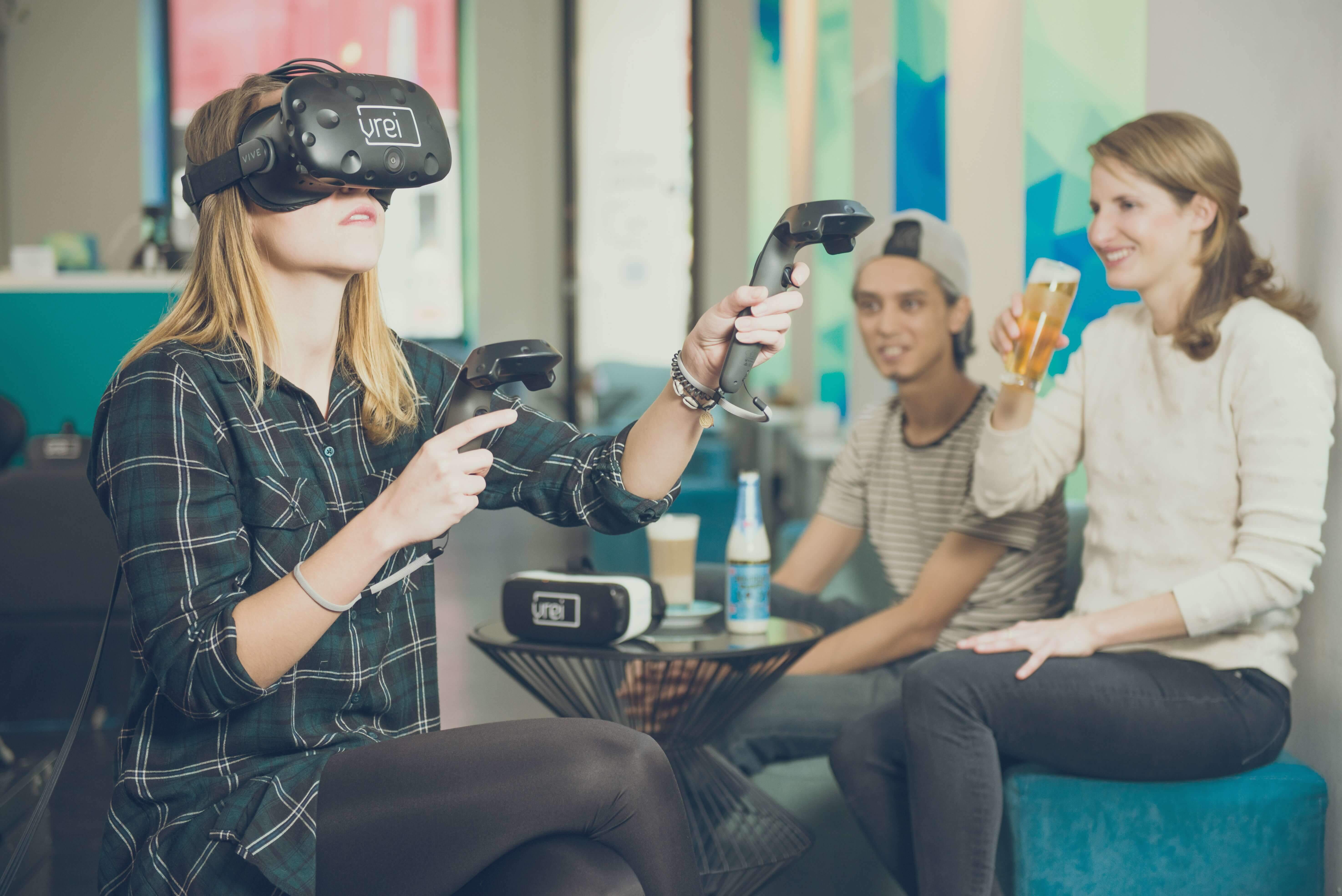 VREI claims to be the first every VR café in Europe. Visitors can hop between headsets and the bar, grabbing a coffee or beer in between games. VREI's various experiences work out pricey. However, if you're feeling frivolous, try out the interactive driving simulator, complete with seat, steering wheel and pedals.
Price: 30 minutes from €24 (varies depending on game/play time)
Number of games/experiences:  23
Number of players: 1-4
Website: VREI
The VOID – New York/Utah/Dubai/Toronto/London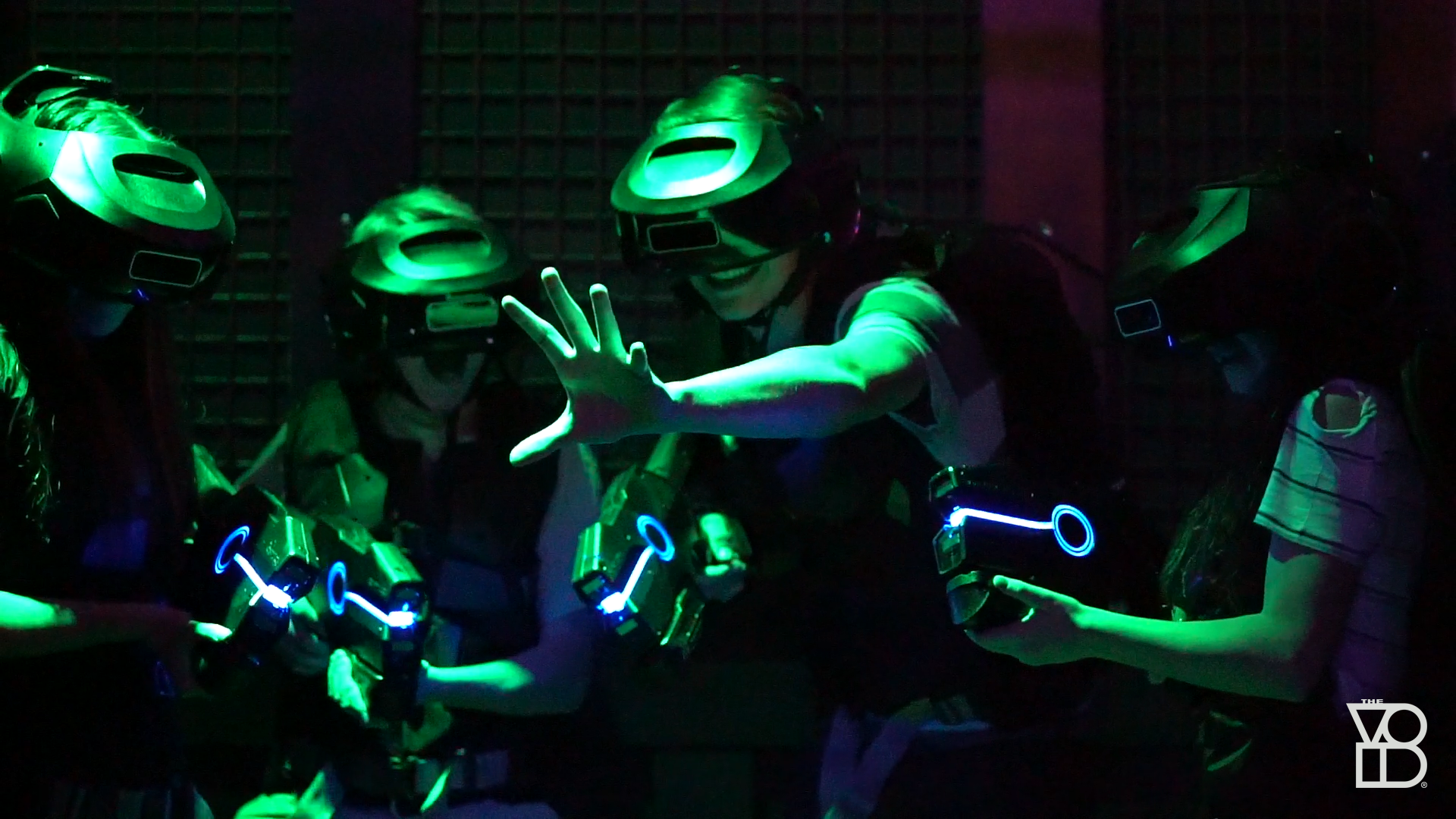 The VOID takes virtual reality to the next level, allowing you to touch and feel the world around you. Make your way around a physical set enhanced by various smells and changing temperatures. Feel the breath of something undesirable on your neck as you make your way through The VOID's Ghostbusters set, or the heat of your light blaster as you fight your way through enemies in the Star Wars experience.
Price: £30 – £35 depending on peak hours
Number of games/experiences:  Two
Number of players: 1-4
Website: The VOID
Oriental Science Fiction Valley – Guiyang
Located in China, there will soon be a #VR themed park named 'Oriental Science Fiction Valley'. Would you check it out?https://t.co/gjTa3uZLs4 pic.twitter.com/Bww3q2QMoh

— Explor VR (@ExplorVRTravel) November 29, 2017
China's $1.5 billion virtual reality theme park hasn't yet opened. However, it's worth putting it on your list for the future. The 330-acre Oriental Science Fiction Valley will offer 35 different VR experiences when it eventually opens. The park was expected to open in February 2018, but there has been no update since.
Price: N/A
Number of games/experiences:  35
Number of players: N/A