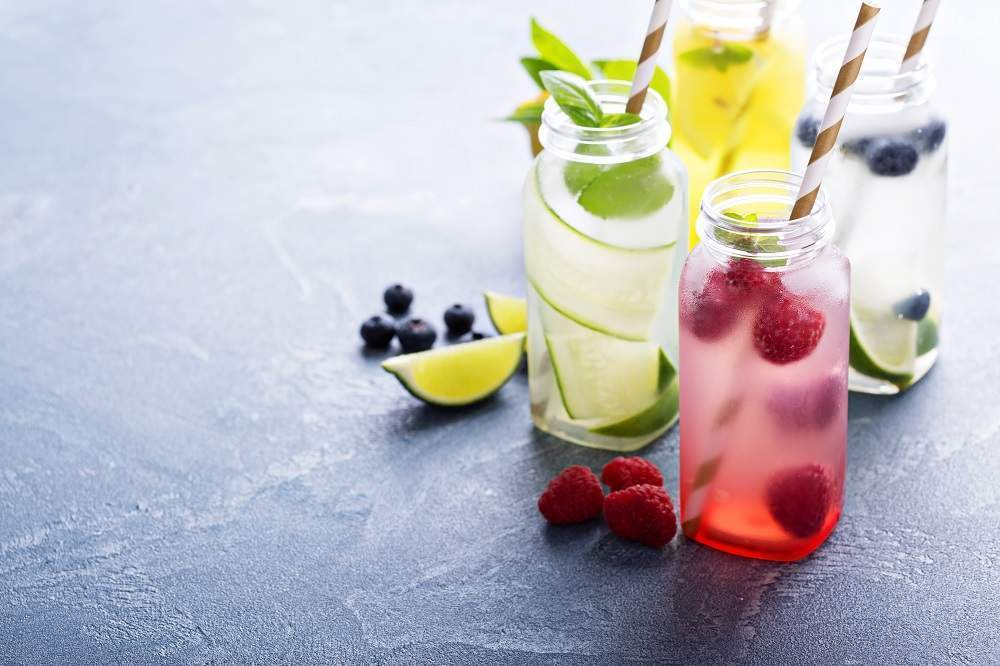 With temperatures soaring around the globe, people are searching for ways to keep cool.
Of course, in the world of drinks, the old summer classic is gin. The best way to serve gin is in a balloon glass with a large serving of ice, perfect for keeping cool in summer. Plus, unlike vodka or whisky, for example, gin is essentially a light spirit that's easy to drink.
Still, in this regard, not all gins are made equal.
As any gin fan knows, every single one of the spirits is made with different botanicals which confer different flavours, scents, and textures on the gin. For that reason, some gins are much better suited to summer drinking than others. Gins which use a lot of earthy botanicals and berries can end up having quite an oily mouth feel. It's all in the balance of botanicals.
It pays to shop around for gin, especially as we're seeing more specifically summer-themed gins such as Beefeater's Pink Gin which is flavoured with strawberries, or Foxdenton Estate's brand new limited edition new Lemon & Cucumber flavour.
We've put together a guide to some of the best ways to drink gin to keep cool this summer.
With new bottles designed and ready for summer, Foxdenton Estate is doing something a little bit different with their gin selection. While most brands focus on their original Dry Gin, then branch out into other flavours, Foxdenton Estate did things backwards.
The company was already well-regarded for its flavoured gin well before it created a London Dry. As a result, Foxdenton Estate has one of the widest selections of flavoured gins out there. There really is something for everyone, with tonnes of traditional gin flavours like damson and sloe, alongside more esoteric options such as rhubarb, raspberry, plum, and golden apricot.
The newest flavour is a limited edition that's perfect for summer. Lemon & Cucumber is the taste, and it's perfect for summer.
The nose is zesty and colourful with a strong citrus scent. The piney juniper blends well with the tangy lemon while the cucumber rounds it out with a slightly savoury taste. Overall, it's a light, fresh summer drink that's made all the better with a lot of ice.
Using the Foxdenton Estate Lemon & Cucumber gin liqueur as our base, we tried a few cocktails to find the few which were perfectly summery.
Summer gin cocktails:
Foxdenton Signature Serve:
The suggested serving for this particular gin is a simple one. One measure of gin (50ml) with two measures of Fever-Tree Elderflower Tonic (300ml).
You'll want to serve over a lot of ice (the more ice you use the less it'll melt and dilute your drink) and garnish with a slice of lemon and a spiralised cucumber.
It's a pretty basic blend but the Elderflower tonic pairs so perfectly with the flavours of the gin to give you a cocktail which somehow manages to taste like summer itself.
https://www.instagram.com/p/BlNOOwIjCQh/?taken-by=foxdentonestate
Mediterranean Mule:
In the world of vodka cocktails, there's nothing more simple and well-loved than a Moscow Mule. However, Foxdenton Lemon & Cucumber Gin is actually perfect for a slight twist on that classic formula. You'll want to drink this one out of a classic tumbler or a copper mug (if you've got one.)
You'll need:
50ml of Lemon & Cucumber Gin
20ml of freshly squeezed lemon juice
Ginger beer to top
Start by filling your glass full of ice. You want as much ice as you can physically get into the glass. Then add your lemon juice to the bottom of the glass, followed by the gin. Finally, top up the glass with ginger beer and stir well. You'll want to garnish with lemon and cucumber.
Lemon & Cucumber Mojito:
Probably the most complicated of our cocktail trials, but also one of the best. Again you'll want to serve in a long glass this time around.
You will need
50ml of Lemon & Cucumber Gin
15ml of elderflower cordial
Tonic to fill
Crushed Ice
Mint leaves and lemon to garnish
Start by muddling the mind at the bottom of a highball glass, then add you gin and cordial. Add crushed ice until the glass is about 3/4 full and then stir to combine all of your ingredients. Once you've done that top up your glass with tonic and add more crushed ice to finish. This time garnishes are some mint leaves and a slice of lemon.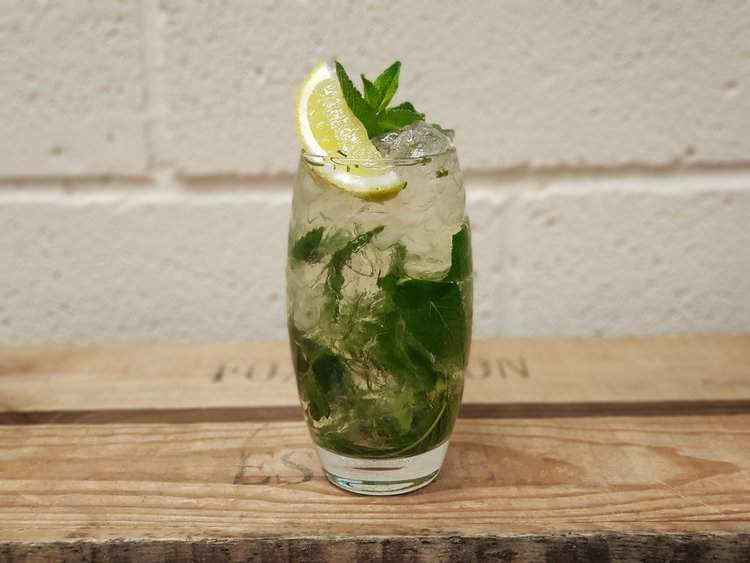 One of Verdict's favourite summer gins is Citadelle. Unlike many popular modern craft gins, Citadelle isn't a UK beverage. While bartenders have had it for years, it is only just becoming known to the public. However, in fact it pre-dated all modern craft gins, pioneering a unique artisan distillation technique. The French gin from the Cognac region is actually most popular in Spain, another nation of gin lovers.
Given that both France and Spain are known for their hot summers, Citadelle is perfected calibrated for drinking in warm weather. The copper pot still that the gin is distilled in is used for Ferrand Cognac in the winter which gives the gin an extra hint of sweetness. Another unusual aspect about Citadelle is that it is distilled over an open flame, keeping it light.
Citadelle has a light nose with the locally-grown juniper scent coming through and herbal notes. The taste is especially crisp and clean with a hint of citrus giving it a summery taste. There are also touches of pepper and cinnamon which balance each other out to help the gin go down cleanly and easily.
Using Citadelle as our base gin, we experimented with a few cocktails (with some inspiration) to find the perfect ones for summer drinking.
Best gin cocktails for summer:
G&T and oyster
A classic pairing and something perfect for those lucky enough to live near the sea. This one's a simple G&T: a balloon glass filled to the brim with ice, 50ml of gin, and topped with tonic water (we used Fever-Tree's Mediterranean tonic which worked well.)
A good garnish for a classic G&T, especially given Citadelle's citrus notes is a lemon twist. However, you should experiment based on what botanicals are in your gin. Desiccated grapefruit is a tasty option, and juniper berries can help bring a piney nose to lighter gins.
Then simply take a sip of your gin and slurp your oyster. The bittersweet tonic pairs well with the creamy saltiness of the oyster. Citadelle is a perfect combination here as its citrus notes really help draw out the taste of the oyster.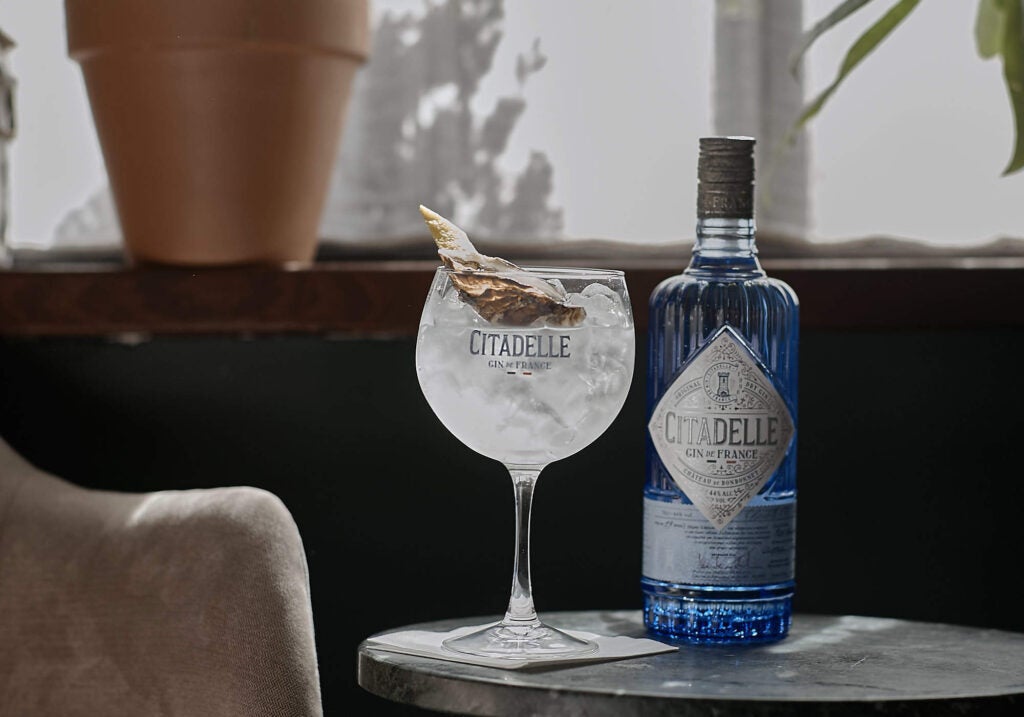 Gin and Sekforde:
While purists love a good old-fashioned G&T, many are put off by the bitterness of the quinine in tonic water. In fact, that's the exact story behind Sekforde For Gin. The mixer was created precisely because Sekforde's founder loved the idea of gin but hated the taste of tonic.
The delicate flavours of raspberry and rose in the mixer help bring out sweet botanicals, so this one is perfect to pair with citrus-based gins.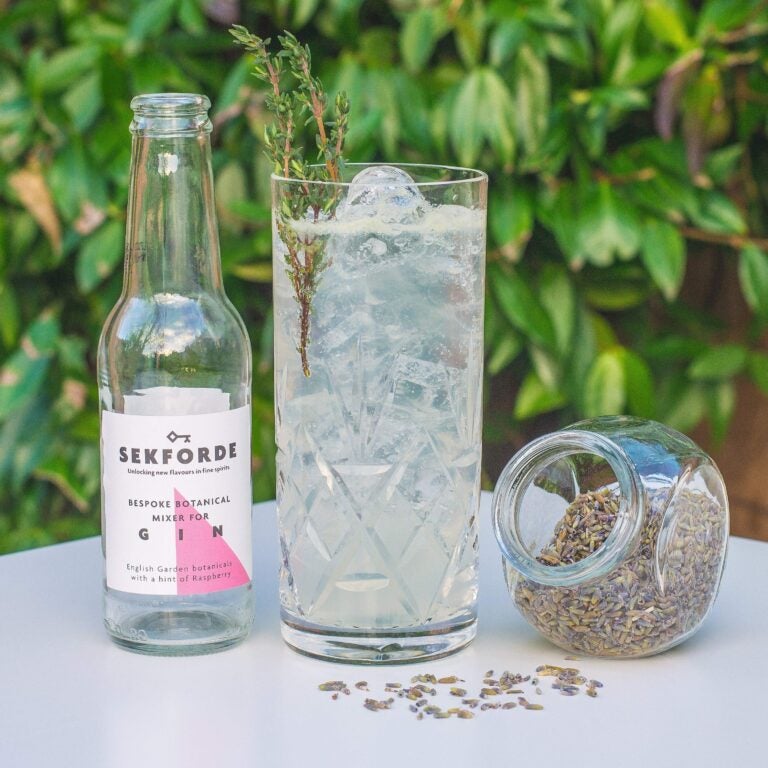 Professional serves:
Okay, we'll hold our hands up, the next two cocktails were created by experts and we're sure they'll be tastier if those experts are serving them. However, having had chance to give these a try at home, we can confirm they work well.
Liberty (created by Neptune at The Principle for Bastille Brunch)
This one is quite involved, so here's a quick shopping list:
50ml gin
25ml Vermouth (specifically, we used a Vermouth di Torino)
20ml lime juice
10ml sugar syrup
2 dash orange bitters
American pale ale
Grapefruit zest to garnish.
This is a great gin cocktail for those who aren't exactly gin fans. It's a sweet and sour combination of citrus, herbal notes and fruit which is tangy and refreshing. Just what you need on a hot summer's evening after you've already had a busy day.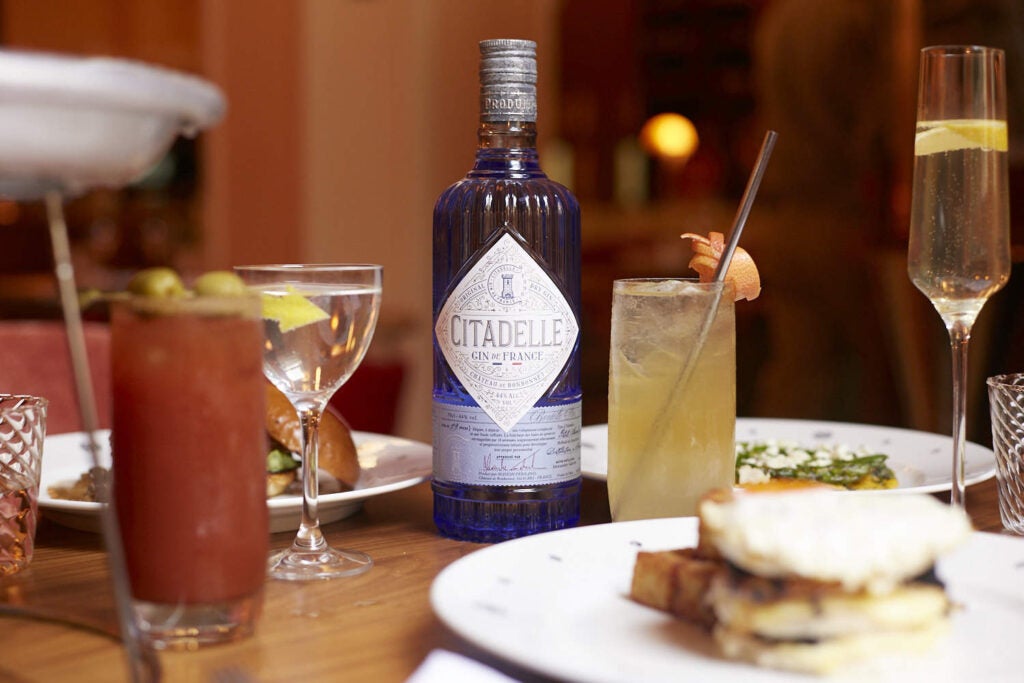 Le Penguin (created by Rich Hunt at Mint Gun Club)
A weird take on a martini, but delicious if you can get the right ingredients together. You'll want to serve this in a Nick and Nora glass (about half way between a coupe and martini glass) without ice. However, given that it's a summer serve, make sure to chill the ingredients beforehand:
50ml gin
20ml dry Vermouth
2.5ml Olive Brine
Simply stir that lot together and serve in a chilled glass. We're told the Mint Gun Club garnishes it with a quail's egg wrapped in a Mediterranean white anchovy. We didn't have either of those to hand, but the cocktail tasted just fine with what we had.
If you're looking for a unique and original gin to enjoy, you may want to consider trying one of the creations from That Boutique-y Gin Company. As the name suggest, the company are known for their wacky, outlandish flavoured gins.
This summer the company has launched three brand new boutique flavours. These include Finger Lime Gin, Strawberry & Balsamico Gin, and Cucamelon Gin. Unfortunately, Verdict was only able to try the Strawberry & Balsamico flavour, but if it is anything to go by, the other two are no doubt a treat too.
The nose is very sweet with notes of cherry and strawberry, however, the balsamic vinegar gives it a tangy rich scent hinting towards a melted chocolate or winter toffee treat. The taste finds a neat balance between the strawberry sweetness and the tang of the balsamic vinegar. It's a little bitter on the tongue, but certainly not nearly as acidic or sour as the inclusion of vinegar might suggest. The aftertaste is brilliantly rich and sweet, like strawberries dipped in chocolate.
Strawberry gin cocktail ideas:
Given that Strawberry & Balsamico Gin has such a sweet and fresh flavour profile, it works perfectly in two classic gin cocktails, the Bramble and the Tom Collins. However, we have experimented and created a some new twists on those classic recipes.
Strawberry & Balsamico Bramble:
For this one we've used the classic recipe but removed the need for sugar syrup as the gin is sweet enough already, and slightly reduced the among of lemon juice for the same reason.
For this classic cocktail, you'll need:
50ml Strawberry & Balsamico gin
20ml lemon juice
15ml Crème de mûre (or Chambord which is easier to get your hands on)
Crushed ice
Mint and berries to top
Add ice to a cocktail shaker then add the gin and lemon juice. Strain over crushed ice and then top with the crème de mûre, mint leaves, and berries (blackberries and strawberries recommended.)
Strawberry & Balsamico Highball:
This one is a classic Tom Collins recipe, except, given the sweetness of the gin, we've removed the lemon juice. Therefore, the drink is more similar to a whiskey highball than a classic gin cocktail. Either way though, it's light and delicious for summer.
50ml Strawberry & Balsamico gin
100ml club soda
Crushed ice
A slice of strawberry to garnish
This one is really simple. Add as much ice to your glass as you can physically get in there, then add the gin and club soda. Stir them together then top with crushed ice and a strawberry garnish.