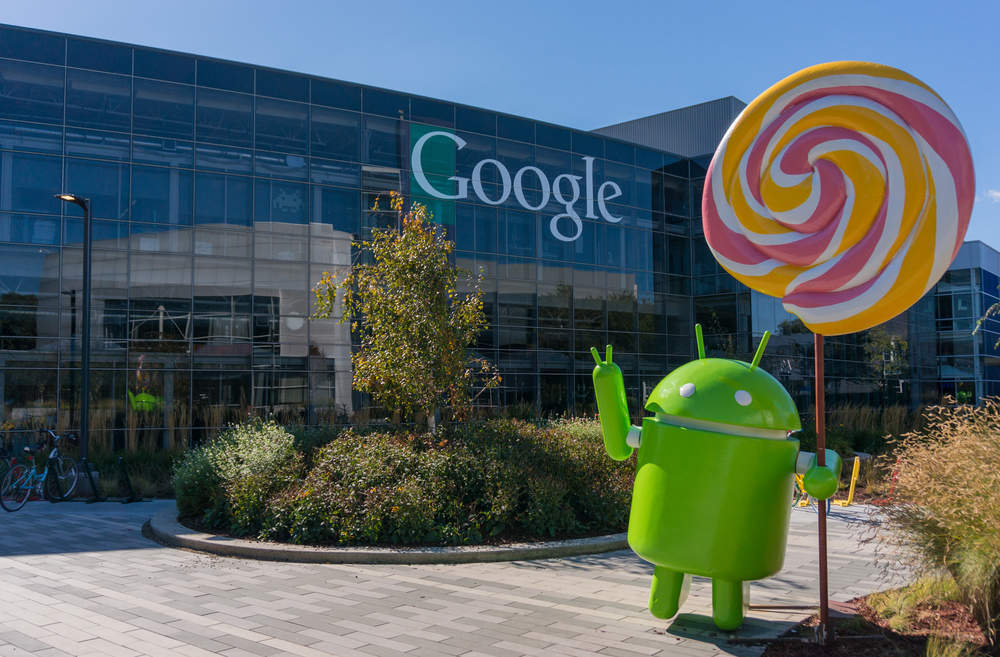 Shares of Alphabet, Google's parent company, are now worth more than $1,000 for the first time, passing the threshold shortly after trading began in New York today.
The tech giant's success comes just six days after Seattle-based e-commerce company Amazon reached the same milestone.
Alphabet's shares have surged by 20 percent since January.
The company currently boasts the second-biggest market valuation in the world at $693bn, behind Apple, which is worth $802bn.
Amazon's market value stands at $478bn.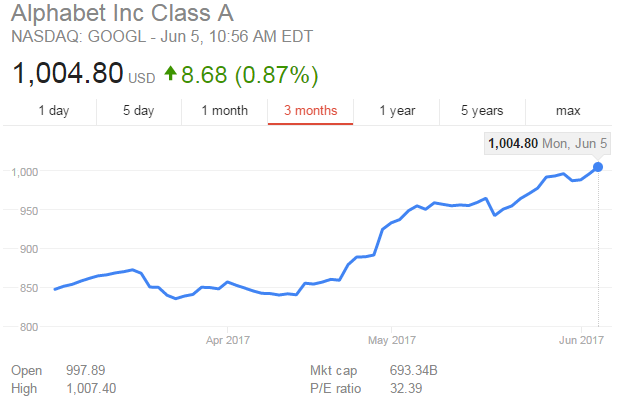 Larry Page, Alphabet's CEO, is worth nearly $50bn.
Alphabet owns a number of platforms aside from the Google search engine, including YouTube, the video-sharing website and Waymo, an autonomous car development company.
Waymo could be worth around $70bn by 2030, according to analysts at investment bank Morgan Stanley.
Google's ad revenue, which reached $21.4bn in the first quarter, a 19 percent annual jump, is one of Alphabet's biggest sources of investor confidence and remains the company's main source of income.