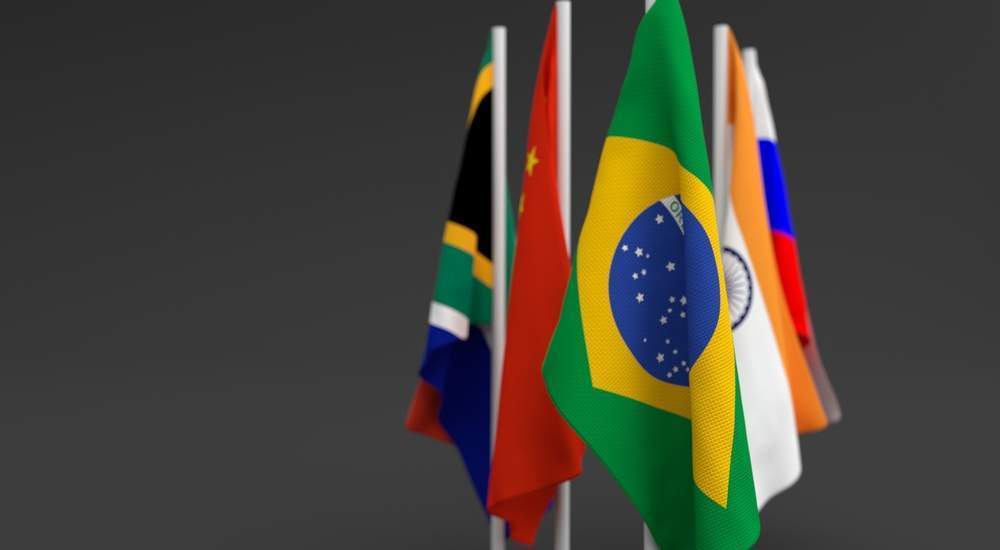 China is hosting the 9th Brics summit from Sunday 5 September as tensions are beginning to appear around the group, made up of Brazil, Russia, India, China, and South Africa.
Some have questioned whether emerging economic troubles and rivalries between members could mean the group is less effective than it once was.
With China hosing the meeting in the city of Xiamen, located in east China's Fujian province, president Xi Jinping will likely relish the opportunity to showcase his leadership.
Competition between China and India is likely to be tense, however, with the countries clashing in recent weeks over disputed borders in the high Himalayas.
Beijing has also warned China that it would object to any discussion about Pakistan's role in sheltering terrorists during the talks, which will be attended by India's prime minister Narendra Modi.
China is worried Modi may raise the issue at the meeting because he did so at the Goa Bric summit of last year while describing Pakistan as the "mother-ship of terrorism".
It's been almost a decade since the first Brics summit and a lot has changed. Relations between China and India are on the downturn and Brazil, Russia and South Africa, are mired in either economic recession, the early stages of economic recovery, or grappling with political crisis.
With the Brics block meant to provide leadership for the developing world, some are questioning its ability to do so effectively.
Scott Kennedy, of the Center for Strategic & International Studies in Washington DC, told the Associated Press:
Russia, India and China all care deeply about security issues in Asia, but have different preferences, and in some ways are strategic rivals. India, Brazil and South Africa are democracies, whereas China and Russia are not, and hence, have conflicting views about individual liberty and issues such as Internet privacy.
Who's going to be there?
There will of course be all the usual Brics faces at the summit.
China's Xi Jinping will play host to Brazil's Michel Temer, Russia's Vladimir Putin, India's Narendra Modi, and South Africa's Jacob Zuma.
However, talk of a Brics Plus — opening up the bloc to newer members — is also something that might be on the cards for further development at the China summit.
This has been touted as a way of breathing new life into the group and a way to avert political turmoil between a couple of members derailing the entire bloc.
Leaders from Egypt, Guinea, Mexico, Tajikistan and Thailand have been invited to attend the summit, with the aim for "a more broadly based partnership", according to Chinese foreign minister Wang Yi.
What's on the agenda?
This summits theme is Stronger Partnership for a Brighter Future and will include discussions on economic collaboration, political and security cooperation and people-to-people exchanges.
Issues around renewable energy and coping with climate change — which are of particular concern for China and India — will probably also be on the agenda.
The idea of a Brics alternative credit rating agency has been gaining momentum recently and there's some expectation the countries could move forward with plans next week.
The idea formerly emerged during the 2015 Brics summit in Ufa and was affirmed by the Goa Declaration at the 8th Brics summit.
The big three Western credit agencies — Standard & Poor's, Moody's and Fitch — have faced increasing criticism that frequent downgrades of developing countries serve Western political interests.
South Africa's president Jacob Zuma said recently Brics countries had taken the decision that they could rate themselves, and perhaps others too. The aim would be to ensure a more balanced view when ratings are made.
Globalisation is also like to be high on the agenda, with the Brics fully dependent on developed nations in Europe and North America looking outwards.
This has been throw doubt lately with the election of US president Donald Trump, who campaigned on an America First stump, and the UK's vote to quit the European Union.
China has been one of the biggest net beneficiaries of globalisation despite the protectionist elements within its own economy, where key sectors are still closed to foreign investors.
The bloc's final statement is expected to underline their commitment to globalisation — this will likely be welcomed by most of the world's leaders, with the 2016 tide of protectionism somewhat receding this year with the election of Emmanuel Macron in France, Justin Trudeau's popularity in Canada and around the world and Angela Merkel's expected victory in September's German elections.