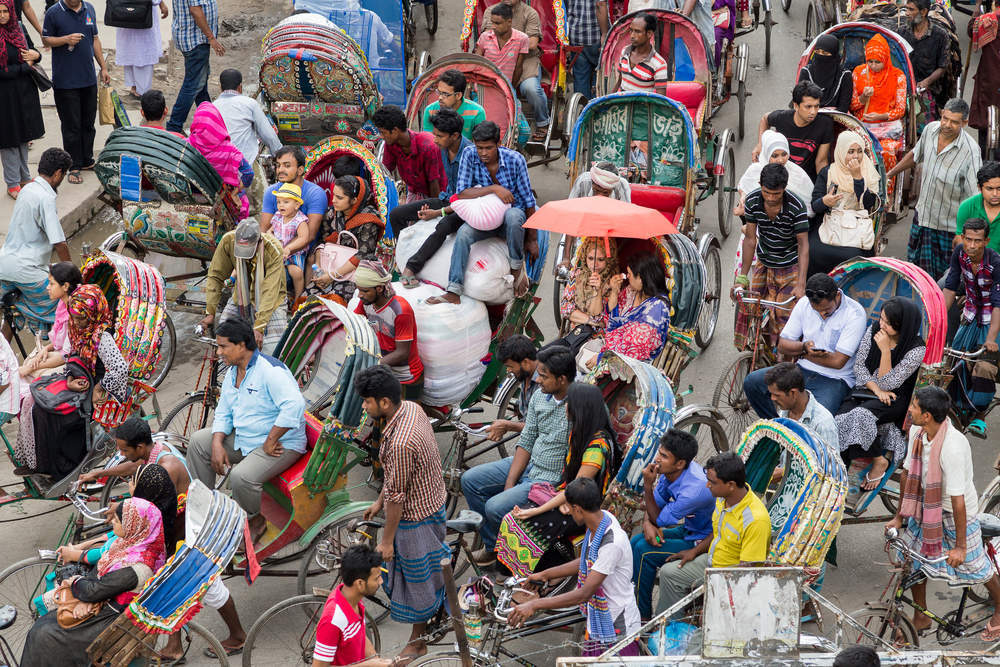 Today marks India's Independence day and while India may have lost its title of the world's fastest growing economy, the country continues to be an economic growth powerhouse.
Real GDP growth in the country is expected to average at about 7.4 per cent over 2017 and 2018, according to a new Deutsche Bank report.
Meanwhile, the International Monetary Fund (IMF) estimates India outpaced China in 2015 (7.9 per cent growth versus 6.9 percent) and will continue to outstrip the GDP growth rate of its enormous eastern neighbour over the next five years as well.
The IMF expects the raw dollar-size of the Indian economy to outstrip the UK next year, making it the world's fifth largest economy.
It's not unusual for economists to talk about the possibility of India, rather than China, emerging as the world's largest economy some time this century.
City strength
One of India's greatest strengths is its gigantic cites, and they're growing quickly with more people flocking to them every year.
These cities are home to almost 31 percent of India's current population and contribute more than 63 percent of GDP (according to the 2011 census). Urban areas are expected to house 40 percent of India's population and contribute 75 percent of India's GDP by 2030.
India's prime minister Narendra Modi in June launched a scheme to develop 109 smart cities across the country to improve efficiency, infrastructure and quality of life for residents.
So far 90 cities have been selected for upgrade.
Here are the 10 cities in India that have grown the fastest in terms of population since the year 2000, according to GlobalData numbers.
This rapid growth is expected to continue over the next few years, with the populations of both Deli and Mumbai crossing the 20m mark within the next decade.
Here's what the 10 largest cities in the country will look like in terms of population by 2025.