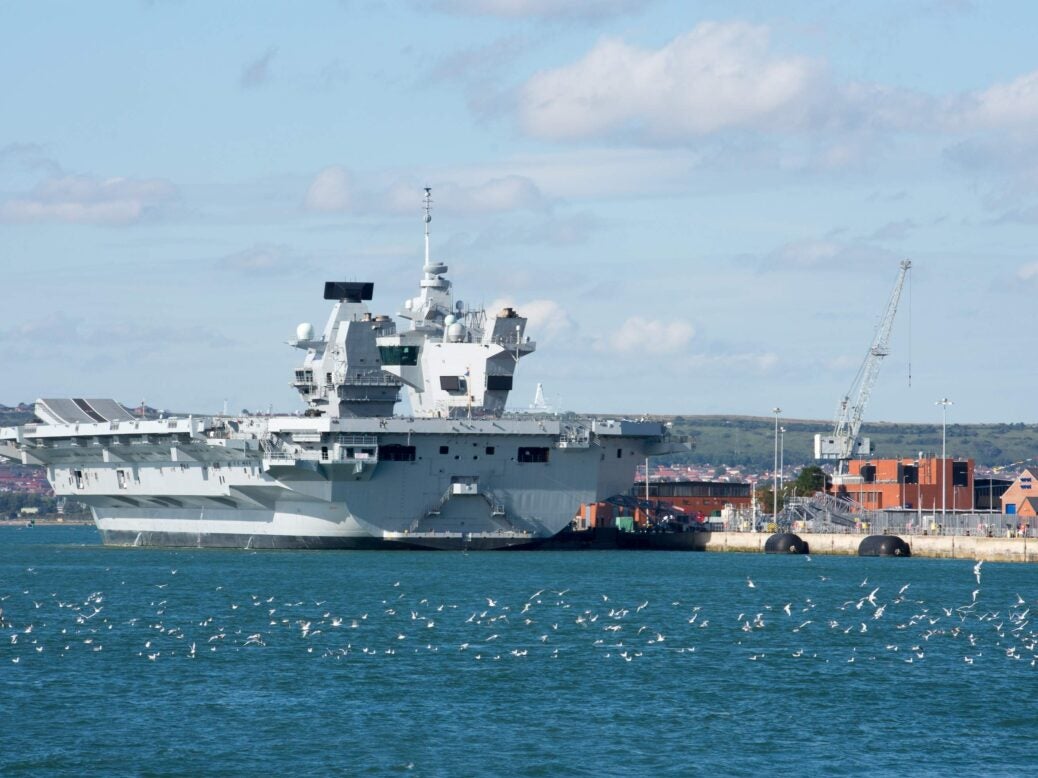 When the HMS Queen Elizabeth aircraft carrier was officially launched earlier this year, the warship was seen as the symbol of a new Britannia.
The UK prime minister Theresa May, said the shop was a symbol of a "great global maritime nation."
Then defence secretary Michael Fallon said HMS Elizabeth would be deployed "across the seven seas, using her strike power to deter our enemies."
Yet today, it has been revealed that a faulty seal is causing the £3.1bn carrier to leak. The warship is currently taking on up to 200 litres of seawater every hour, according to The Sun.
What is going on with the HMS Queen Elizabeth?
The aircraft carrier was officially in June this year when it took part in two months of sea trials with US Navy ships in the Atlantic Ocean.
It was during these trials that the HMS Queen Elizabeth leaks were discovered. However, the Navy initially tried to hide the default until the commissioning ceremony with the Queen, in early December.
A Royal Navy spokesman said:
"An issue with a shaft seal has been identified during HMS Queen Elizabeth's sea trials; this is scheduled for repair while she is alongside at Portsmouth.

"It does not prevent her from sailing again and her sea trials programme will not be affected."
The leaky aircraft carrier is currently in its home port of Portsmouth, where it will reside when it is not in official use.
How can the HMS Queen Elizabeth leaks be repaired?
The BBC reports the leaks are fairly standard in big ships. However, it is unsure yet whether the HMS Elizabeth leaks can be repaired whilst the ship is in the water, or if it needs to be taken back to a dry dock.
This could take days and will be a costly exercise.
The whole saga is seen to be rather embarrassing. The warship is the largest ever aircraft carrier in Britain. In addition, it is expected to be the UK Navy's flagship craft for the next 50 years.
The news of the leaks also raises other issues about the expensive warship. Despite the ship's role as an aircraft carrier, it hasn't even been carrying any aircraft.
Flying trials will take place in the US next year with the new F-35 fighter jets before any aircraft will officially reside on its flight deck.
This isn't great news for the next aircraft carrier either, HMS Prince of Wales. It is currently being built at Rosyth Dockyard in Fife, Scotland and is expected to begin operations in 2019.