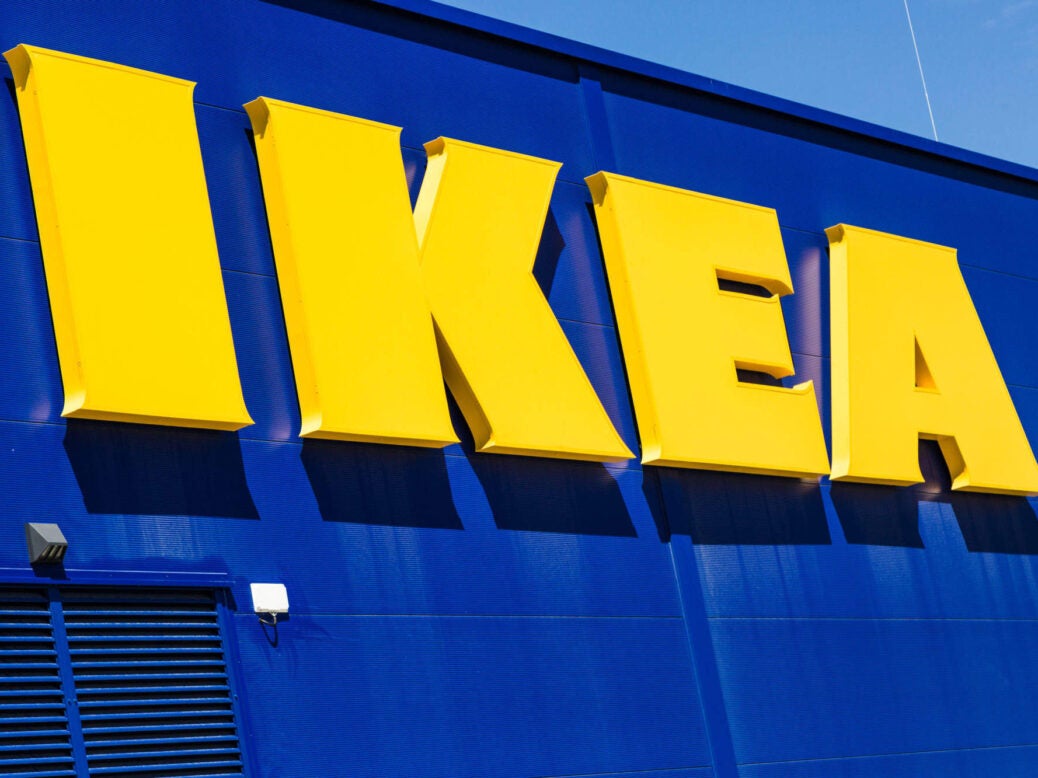 Known for inexpensive flat-pack home furnishings, IKEA's forays into the tech world have, until recently, been limited. However, with an estimated 147 million homes in Europe and North America expected to be smart by 2022, traditional retailers are now having to adapt to remain relevant within the increasingly tech-centric home.
With the process of transforming a home into a smart home coming with a hefty price tag, moving into the smart home market presented a unique challenge for a company known for cheap homeware.
Speaking at the Connected World Summit, business Leader of IKEA Home Smart Björn Block explains how the Swedish furniture giant is trying to make smart home products easy to use and affordable for everybody.
Simple smart technology
In 2015, IKEA entered the smart home with the launch of wireless charging products for mobile phones. In April 2017, smart lighting became available on all markets in Europe and North America.
With IKEA Home Smart currently limited to a handful of products, IKEA's approach to the smart home is distinctly different to many of its competitors. With smart hairbrushes, smart toasters and even smart toilets making their way onto the market, the company is instead focusing on connecting fewer objects rather than more. Block explained how the range is designed primarily around customer need:
"Before we go to connectivity at home, we started saying what is IKEA home smart? It's not about making remotes or gadgets, we don't think that there's an urgent need. For us the point is to enrich the whole IKEA range and life at home. The beauty in how we operate with home smart at IKEA is we talk to everyone at IKEA and we have access to the bathroom people, the kitchen people, the living room guys, all over and so we can look at life at home from all angles."
Although smart home technology has received a considerable amount of hype from those in the tech community, the widespread adoption by the average consumer is not happening as quickly as many would like. According to a report by ArgusInsights, this is partly due to the fact that man Internet of Things gadgets are difficult to use.
Simplicity is key
Block believes this has created a gap in the market for pared-down technology:
"We focus a lot on day one, when you actually buy it and when you want to get it working. That type of simplistic use case. Of course maybe it's not a wild guess that IKEA wants to do this for many people and come with a low price tag. It really goes hand-in-hand with that simplicity. If you scale off the unnecessary technology and the memory or whatever that you don't need, maybe you'll get to the low price. We also think that it's important that we can start with individual products, not with complete systems."
This is illustrated through its range of smart lighting. With the cost of installing smart lighting alone adding up to around $1,000, the company is attempting to bring the technology to the masses, namely bringing its smart dimmer switches to 900 million people that pass through its stores every year.
A locally controlled starter kit from the company's TRADFRI range (its range of smart lighting) includes a light bulb and at least one controller. The dimmer kit sells for €17.95, compared to the majority of similar kits which retail at around €40.00. Block believes this was achieved through simplifying what the product can do:
 "We thought let's solve the simple moments, the small things, using a product with a small price tag. And when we designed the product we didn't start with the product, we started with the price tag. If we want to enable dimmers for everyone on a global scale, whatever we come up with needs to be cheaper than the wall dimmer we are competing against. The wireless dimmer and the bulb together in a pack needs to be cheaper than the analogue wall dimmer. And everyone said it was impossible, that it could not be done. And then we launched it at €17.95 a few years later. It puts into perspective that you don't have to over-complicate things."
More advanced solutions
Despite the smaller price tag, the company has received some recognition from major technology companies, with partnerships with Google, Apple and Amazon, and products compatible with HomeKit, Alexa, and Google Assistant:
"Two years [after the launch] we were happy when Apple did their event launching the iPhone 8 and the iPhone 10 and they referred back to being compatible with IKEA. So that felt a bit like we could be onto something good from a use perspective."
Despite the core focus on simplicity, the company has not neglected the more advanced aspects of connected technology. Block explains how the range has been expanded to include higher-end smartphone connected lights:
 "What's interesting is some customers buy the wireless dimmer and are super happy with that, and that's absolutely fine for our perspective. But quite a few buy our gateway kit and get quite advanced quite quickly. They set the timers, they access away from home, so for us it's a reminder not to think that our consumers are not interested in these more advanced solutions. It's both ends- we need the simple use cases and also the more advanced ones where you can really go crazy with it."
What's next for IKEA Home Smart?
Although currently only offering smart lighting and wireless charging, IKEA Home Smart expanding. According to recent reports, customers can expect offerings such as motorised smart blinds and smart plugs, which will allow devices that are connected to the plug to be controlled using a smartphone. Block also revealed that the company is collaborating with Sonos to launch a smart sound system range, debuting in 2019.
Although he confirmed that the company is committed to developing its smart home range, Block believes that the end goal is not to connect every product within the home:
"I think all lighting will be smart in a few years' time. We did the journey in IKEA going from fluorescent tubing to all LED by 2015, and I think we'll see all smart lighting in the years to come as well. But then of course I think we should be cautious about connecting too conventional products- it's not obvious to connect a book case for example."