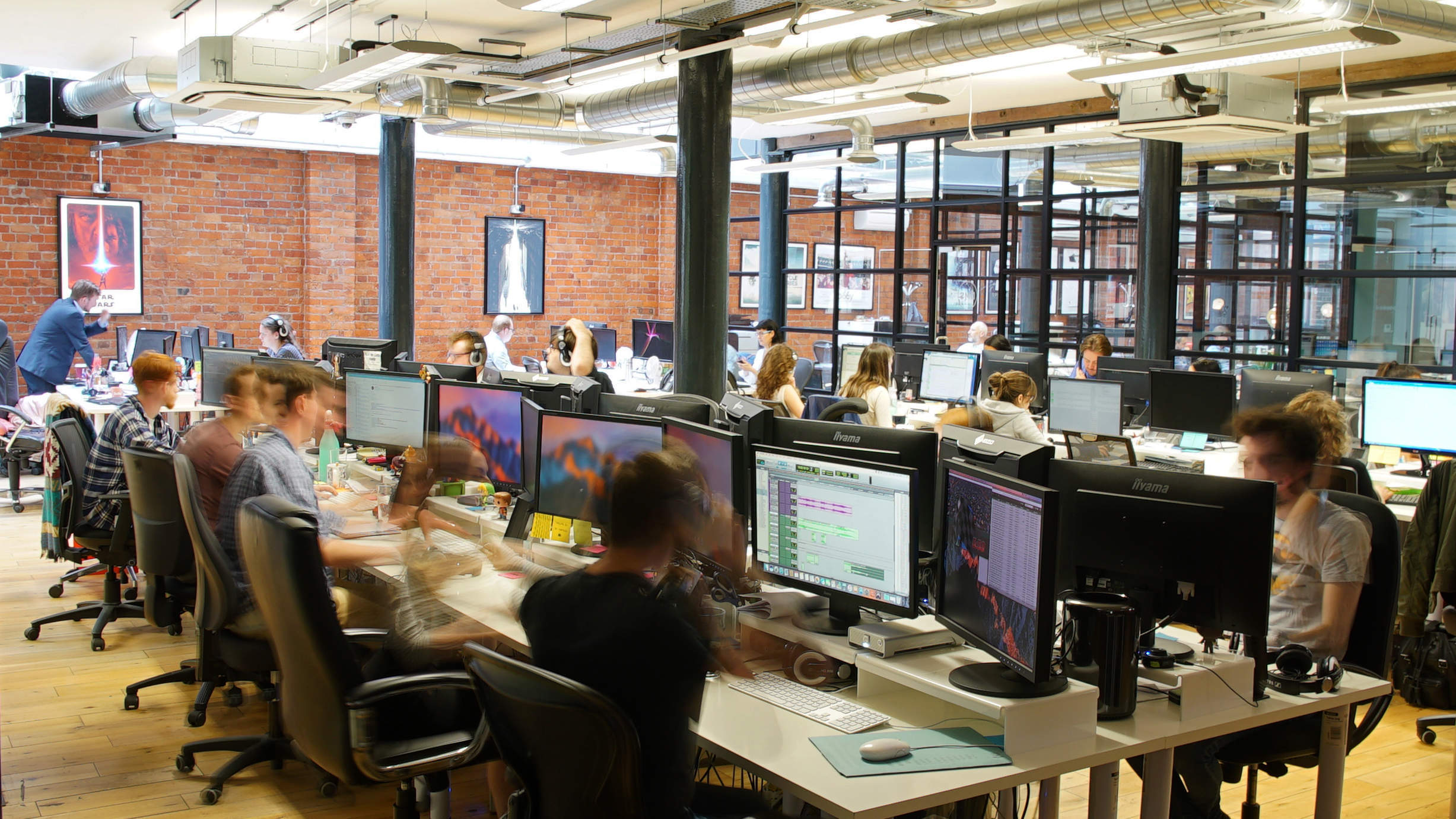 We are swimming in a soup, a fog, a miasma of movie advertising. Unless you live in the deepest countryside with no social media, YouTube, or radio, you've probably already seen or heard advertising for at least one film by mid-morning.
Unless you're pedantic, there's no real need to check your local cinema listings. Your Facebook timeline will probably tell you every new release coming out for the next six weeks.
We're all familiar with movie advertising, and quick to criticise 'bad advertising', but most aren't aware of how it happens.
Verdict spoke to the people who work in advertising for the film industry to get a look behind the curtain and explore why films are advertised in the way they are.
1. Finding a budget:
Of course, the first step to advertising a film is working out how much you can afford to spend. There's no point spending millions on online adverts, transport posters and television slots if your film is only opening in a few screens.
Therefore, the first step, once the film has been completed, is to hold a screening for industry insiders, cinema bookers and the like. The film's distributor will then collate the feedback and work out what level of support its film will receive. That data is then used to work out how big a film's release will be. Will it be an independent, art-house cinema release or a wide release at multiplexes around the country?
How well do you
really

know your competitors?

Access the most comprehensive Company Profiles on the market, powered by GlobalData. Save hours of research. Gain competitive edge.
Company Profile – free sample
Thank you!
Your download email will arrive shortly
Not ready to buy yet? Download a free sample
We are confident about the unique quality of our Company Profiles. However, we want you to make the most beneficial decision for your business, so we offer a free sample that you can download by submitting the below form
By GlobalData
All this information can then be used to calculate an estimate for a film's lifetime box office gross. Once you've worked that out, you can start to plan an advertising budget.
Jonathan Sadler, an independent marketer in the entertainment industry with experience working for Universal, Momentum Pictures, Revolver Entertainment and Arrow Films, explains the general rule for how much advertisers will spend:
"Generally a film will have a certain amount of spend attributed to it based on the size of its release. There's a general formula for that as well. If you're going into a hundred screens, you might put two or three thousand pounds per screen into media advertising, just as a rule of thumb. But again, that can vary massively between distributors and studios."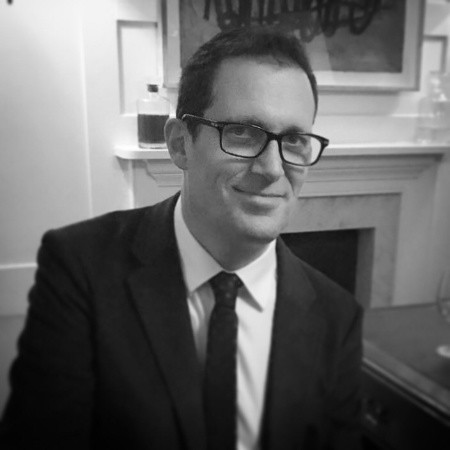 Of course, a wide-release film like a Star Wars, for example, will generally have a much higher marketing budget.
2. Deciding who to market to:
If finding a budget seems like a lot of work, that's nothing compared to what comes next.
Once you've found a budget then you have to decide who to pitch your marketing to. If you've got a kids film, for example, you'll probably want to target parents.
There's many ways to find the right audience for a film. Movio, for example, uses moviegoers data to assess the kinds of audiences who went to see similar films to build up an estimate of who will see what.
That's also the start of the journey with a company like DMS. Among its other resources (which we'll get to later) DMS does a lot of work with social media insights. This is a vital service for film marketers, says Anna Zaikina, head of social media insights at DMS:
"It helps to constantly be in touch with the industry and the true voice of the customer within it and be proactive at responding to/foreseeing the ever changing trends."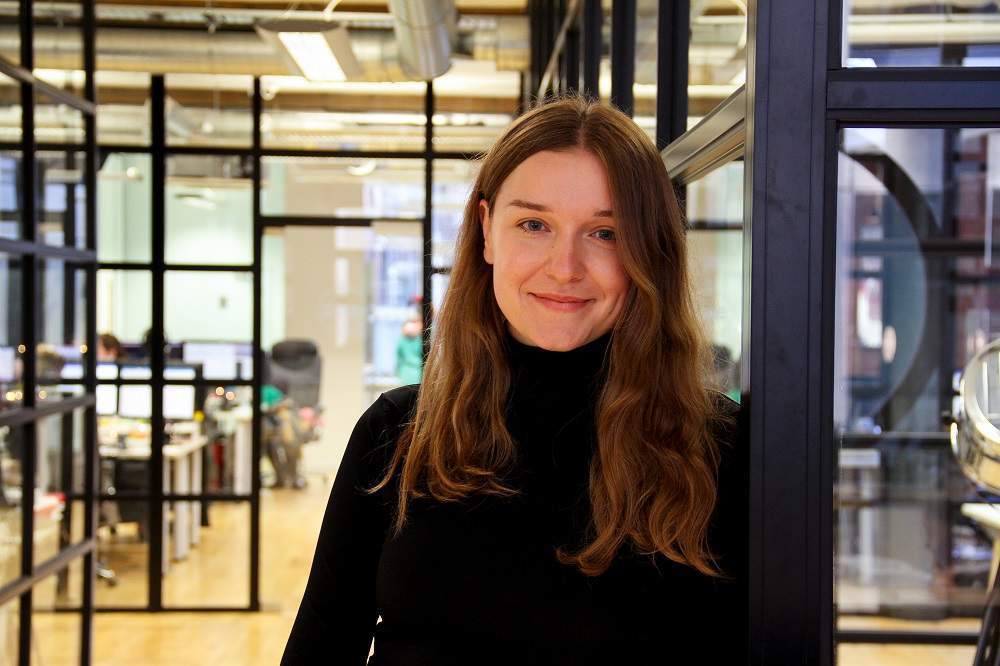 Once you've found your audience and tone that's authentic to them, then it's time to start building the trailer itself.
3. Creating the first trailer:
Having decided who to pitch to, the next phase of movie marketing is to put together the first trailer and poster.
The latter is simple enough, says Sadler; marketers basically need a portrait and a landscape version of the poster. The trailer, however, is a little more complicated:
"Everything always goes back to the targeting and positioning of the film. If it's a comedy you want to get two or three major laughs in there. It doesn't seem to be a huge problem if you tell a lot of the story; people tend to forget that when they sit and watch the film. It doesn't have to be linear, you can tell a story in the trailer out of sync with the film itself if it works in the trailer.

"It really depends; you just have to pick out key lines. You really have to decide what kind of story you want to tell in the trailer. Do you want to try to tell the story or give an essence of the film? Do you persuade people that it's a slightly different kind of film than it maybe actually is? If it's a comedy with dramatic moments, you might want to push the comedic side a little bit more.

"Ultimately all the trailer has to do is to get as many people as possible to think 'I want to see that film'. You're under no obligation to be true to the plot or to any particular elements of the film. Unless, that is, the people approving the trailer insist that you convey the vision they had for the film. That can be a point of contention between filmmakers and producers and marketing people.
4. Creating the accompanying assets:
Once the marketer or the studio completes the first trailer, that's where DMS and creative agencies like it come back in.
On the walls of DMS's office, posters of almost every major blockbuster over the past few years are hanging; trophies from all the films the agency has worked on.
And to get moviegoers to see these films, DMS does a vast range of things. Managing director Simon Briggs explains:
"DMS is a creative digital agency that was born out of the need to service marketing and publicity within feature film studios. We help deliver marketing content to over 50 markets around the world, be that trailers or TV clips or social media content.

"The way we help them is creating content from scratch, or localising it for the markets. That might be graphics changes into local languages, subtitles, or voice mix."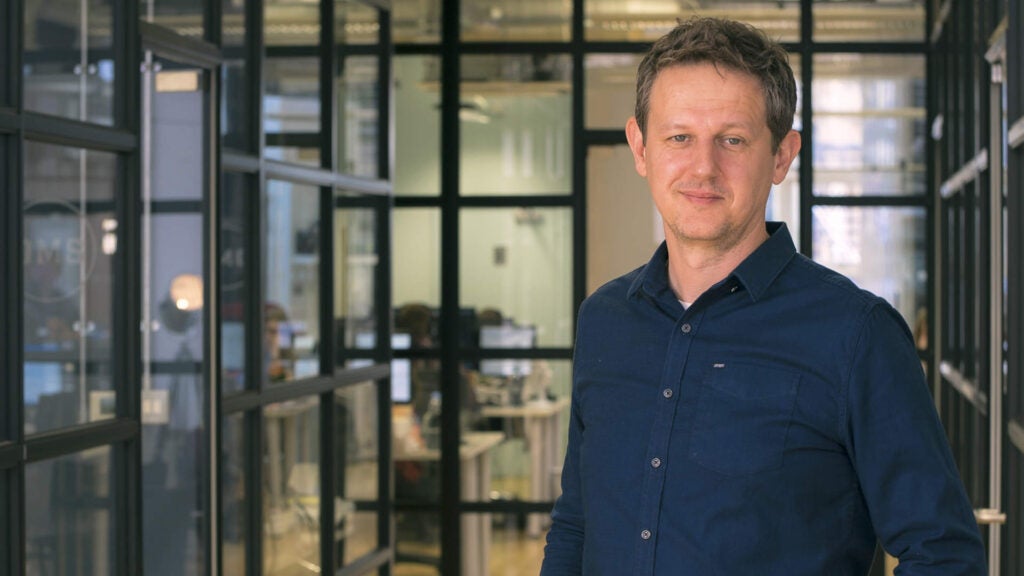 In terms of 'creating content from scratch', that means chopping up the trailer into shorter clips or gifs for social media publication. Briggs estimates for a major film, like Deadpool 2, which the agency recently completed work on, DMS might make around 600 individual assets for all the markets around the world.
Translating trailers into different languages is much more complex than it might sound. While showing Verdict around the agency's offices, Briggs shows us his team hard at work editing trailers for some of the biggest films of the summer.
Picture
One designer is working on a translation. Suffice it to say, it's not quite as easy as just rewriting the subtitles in a different language.
The trailer shows the film's main character leaping through the film title logo which explodes behind him. The designer has to take out the English title, create a title logo in a different language, then put the character and the explosion back into it.
That's just one example of the work DMS does. Briggs adds that things can get a lot more complicated:
"We'll receive an order, we'll ask for the translation. If it's a territory that dubs the voiceover, we'll ask them to record that in territory or we'll record it here before completing a final mix.

"We're also creating graphics, not just the title treatments but the cards in between that say 'coming to cinemas' or 'must-see film of the year', that kind of thing. And we'll be localising that with the font from the film and if it's a territory that takes subtitles, we'll put the subtitles in once we've translated it.

"Then we'll put things together, let the client review and approve it, and we'll deliver it. We'll either deliver it back to them for it to be social content if they want to post it locally. Or, if it's for TV, we'll send through an ad delivery partner to a broadcast station.

"In the UK we also play a role where we deal with the clearance body ClearCast to ensure that they've signed off the piece of content for the slot it's been brought onto. So if it's post-watershed, Channel 4 that's fine, but if it's kids at 5 o'clock, you don't want smoking, guns, or sex. So we play that role as well as their agency too."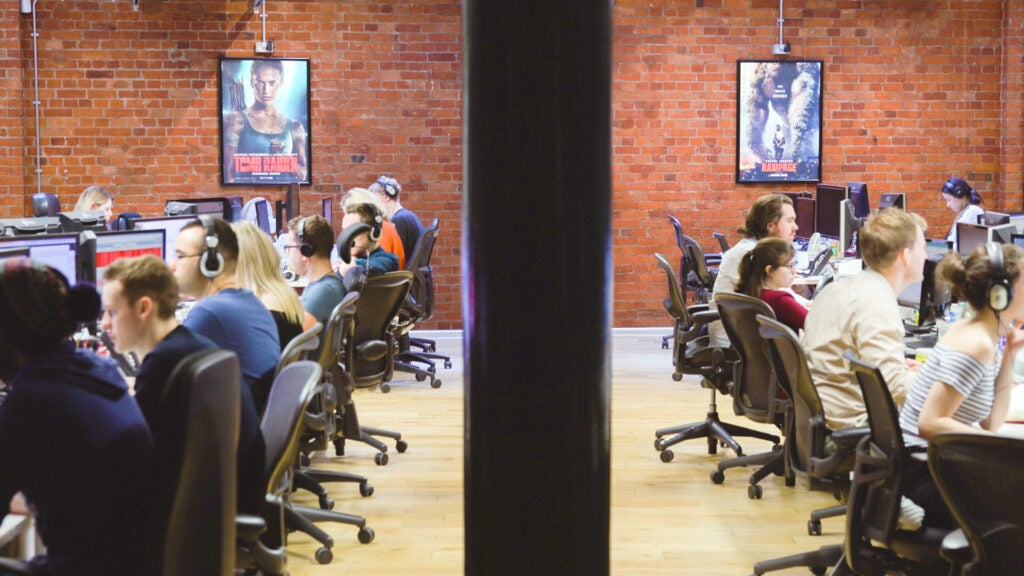 5. Disseminating the trailer and posters:
With the audience found, trailer complete, translations done, and social media assets finished, the campaign can launch to the public.
Obviously the trailer will launch online, in cinemas, and on televisions too. However, Briggs explains, nowadays much more advertising spend goes on social media marketing than ever before:
"I think a year ago, about 50% of our output was TV advertising and 50% was online and social. It's now 75% social and online and only 25% is committed to TV advertising. We're noticing a shift in content at our end and that's being driven by strategy and marketing spend on the studio side.

"The move into social has upped the volume. If a piece of content is used today, then it's done. Then you need another piece of content tomorrow, and the day after, and so on. So it's certainly changed the approach to marketing and the volumes of content we deal with."
DMS also helps with covering this, says Briggs:
"We will create content, we will plan the strategy, we'll deliver social insights initially to give the studio some pointers to dictate strategy. Then, we manage the posting plan, the whole campaign management with content creation to go along the way

"We take control of the social channels. Right across Facebook, Instagram, etc. We write postings and laid out a whole posting plan to accompany each asset that we post. We lay that entire plan out across the lifecycle of the campaign. Because we're doing that, we know the content that we want to create that fit.

"Traditionally, you'd have three or four different agencies delivering all this. We do it all under one roof, we have a content creation team, we have social campaign management, we have social insights."
Social media strategy:
In terms of social media strategy, this is where Zaikina's team come back in. She explains:
"We use native platform analytics as well as our social listening tool to understand when account followers and people talking about certain titles are online and are likely to engage. This can vary by day or even hour so we integrate the timing insights into our content calendars.

"Based on who the target audience are we can understand more about behavioural patterns and interests of a particular segment we are interested in."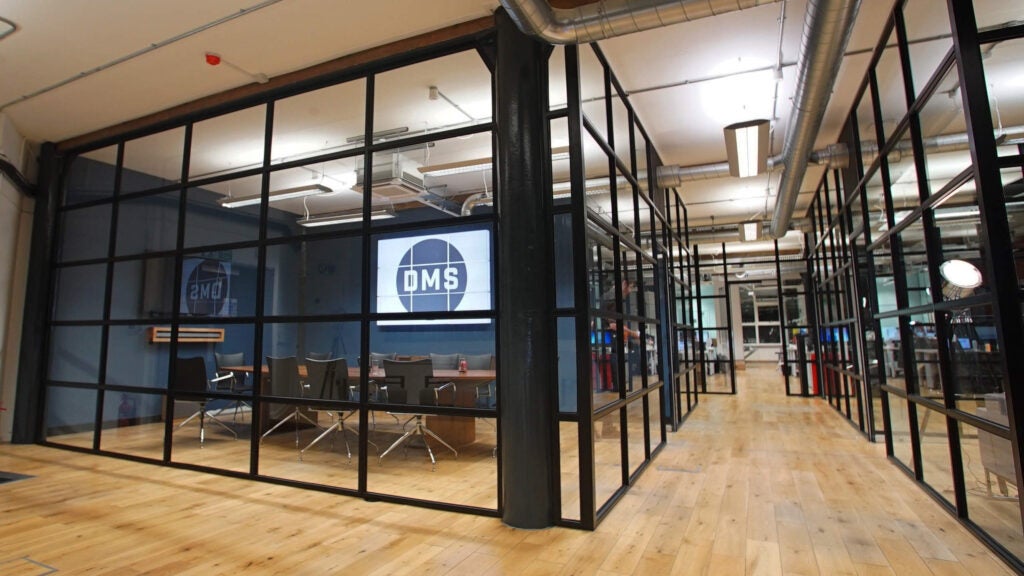 6. Gauge reaction to the first trailer:
Once the first trailer has dropped, a film can start to generate a bit of buzz.
Some films have an incredibly positive reaction to the first trailer. In contrast, other trailers might be met with disappointment or even anger.
However, DMS's social monitoring gives marketers and film studios time to react, says Briggs:
"We have a media intelligence business here so we do global media monitoring for several studios. We monitor press, radio, TV, and online. Also the daily social listing. We're aggregating every time someone mentions a client's film.

"Audience reaction to the first trailer is quite informative. If a character is poorly received, for example, we can let the studio know that so that when they're building up the next trailer drop or some other parts of the marketing, they can decide how to change that. They can put more positive images or content in the next trailer, or put a different twist on a character.

"Because first trailer is quite far out from release, there's time to change the campaign. And try to influence more positive response with the next piece of content so that by the time we come to the movie hopefully those who've been negative about it will change their minds."
Zaikina adds:
"We start monitoring the title as early as possible to be able to inform the direction of any marketing activity including social media activation. On-going social media tracking is essential in order to identify any crises or negative publicity very early on and react to them in a timely manner. Additionally, we also use social listening to direct social media messaging and creative."
7. Keep advertising:
From there, the strategy is simple: keep creating a buzz. Briggs characterises movie marketing as 'lots and often'. He describes how, in social media campaigns DMS has planned they'll be sharing new bits of content every day, or even multiple times per day.
Zaikina's team will also use social media listening tools to figure out a posting strategy that works:
"We use a variety of tools and approaches to inform our messaging and content strategy prior and during a social media campaign. These include owned and earned conversation analysis around relevant topics, talent, competitors and so on, as well as audience tracking to get a holistic view of how, when and where they talk about certain subject matters."
The second and third trailers can use the reaction to the first to make any adjustments in the marketing message.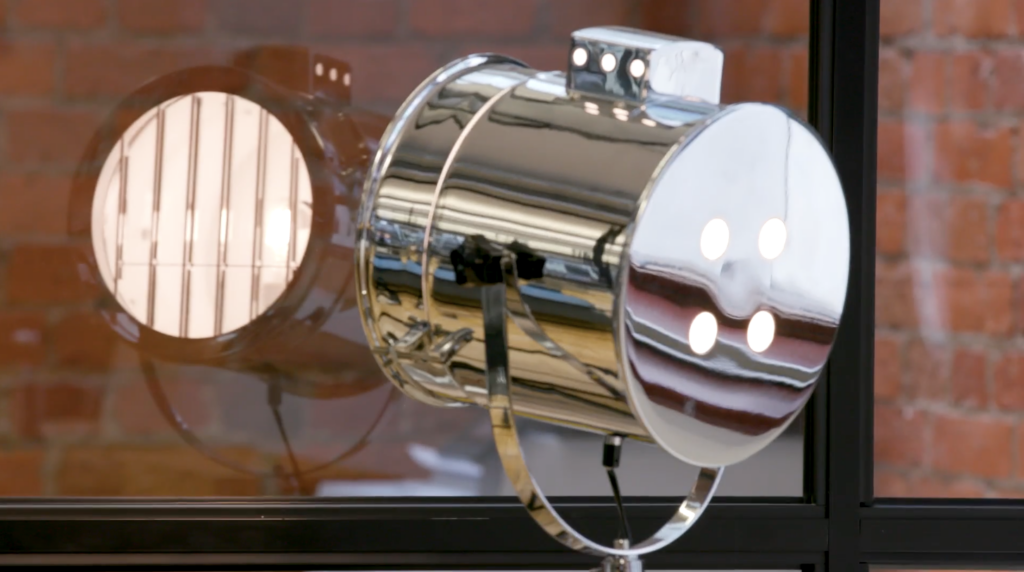 8. Junkets, interviews, and clips:
The other major part of a film's marketing cycle (usually closer towards release date) is using the talent. If a major actor or director can come in to talk to a prominent television show, newspaper, or magazine, that can generate even more interest in a film.
Sadler explains:
"If you've got a big film out you expect to have your cast in the country for your release. You'll do maybe a day or two day press junket where all the media can come in. All the big media programmes will send their journalists out to an interview slot. That is a massive part of it."
DMS also play a role here, explains Briggs:
What we do, we have a film crew here, we often go and shoot that for marketing purposes.
"Our film crew also shoots a lot of red carpet premieres on behalf of the studio. When we do that, we then, just like we do with all the interviews with talent, we will package a piece about that that we then put on our digital asset management system and distribution system, called PANTHER ONLINE®. We'll put that edited piece up there with all the B-roll, and all the interviews, then we'll syndicate that to the press. So that's sent out to over 1,600 media outlets. PANTHER ONLINE® is the go-to place for places like The Graham Norton Show and Good Morning Britain, if you see a piece of film content or premiere footage, generally it's come from us.

"We'll send out media alerts indicating availability of new content. Obviously the studio approves the content before it's about to be released and that's where all the media goes to pull out for their news pieces."
9. Rinse and repeat for the DVD release:
And, of course, once a film is out and the marketing cycle finishes, then it's time to start it all again for the movie's release at home! Phew!
Of course, there are all kinds of permutations on this formula. If a film is nominated for an Oscar, for example, new marketing materials are crafted to build off that publicity.
Still, what's remarkable is how little the process has transformed over the years. But that could be about to change with data analytics informing the process more and more.
With data on their side, movie marketers are only going to get better and better at building the hype for upcoming films. Expect to feel more excited about movie trailers in the next few years than you ever have been before.
Will the actual films be able to live up to the heights the marketing is striving towards? Well, the ball is in Hollywood's court for that one.