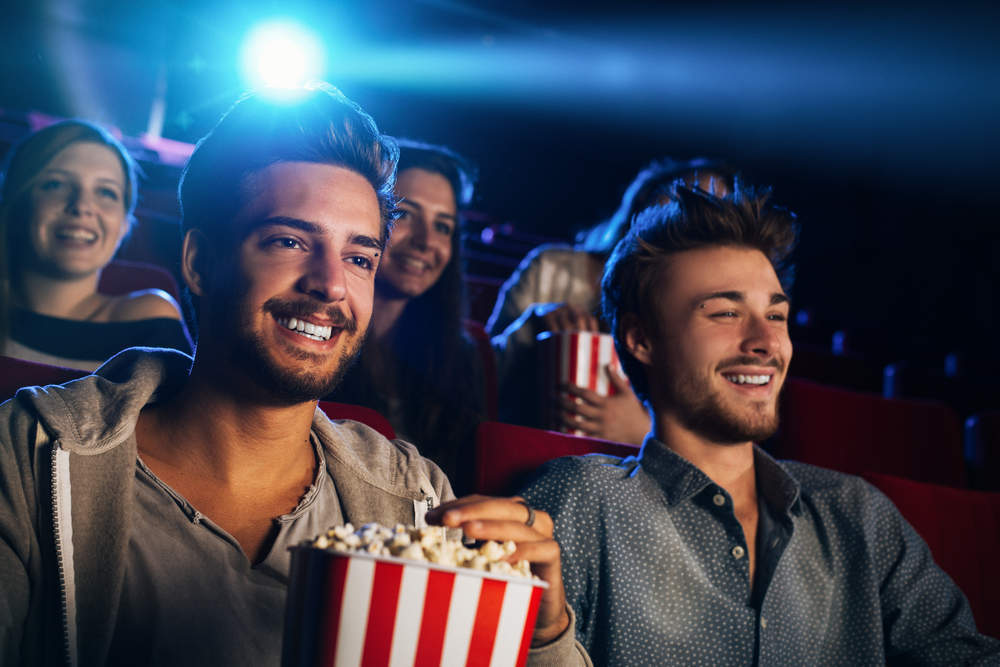 These days a trip to the cinema isn't always about seeing the latest films.
Increasingly, viewers are heading to cinemas to watch theatre, sporting events, classic movies, esports, and even children's television.
Event cinema has grown from being almost non-existent to being a multi-million pound industry over the last decade.
Verdict visited the Event Cinema Association's annual conference to get acquainted with the facts and figures behind this trend, and to find out where event cinema is going in the future.
According to analysis from IHS Markit, the industry will be worth $1bn globally by 2019.
The total box office figures for these screenings grew six percent in 2017 in the UK and 53 percent in Germany.
While event cinema profits did rise in 2017, they were sluggish compared to previous years which saw much greater increases.
In addition, not a single event cinema release from 2017 landed among the top 10 best-performing event cinema screenings ever. These top performers (UK only) can be found below:
Hamlet – National Theatre Live – £3.35m – 2015

War Horse – National Theatre Live – £3.35m – 2014

The Audience – National Theatre Live –  £2.27m – 2013

Billy Elliot The Musical Live – Working Title Films – £2.18m – 2014

Miss Saigon – Cameron Mackintosh – £2.07m – 2016

The Winter's Tale – Branagh Theatre Live – £1.95m – 2015

Doctor Who: Day Of The Doctor – BBC – £1.84m – 2013

Christmas with André – André Rieu – £1.60m – 2016

Monty Python Live (Mostly) – Fathom Events – £1.54m – 2014

Richard II –  Royal Shakespeare Company – £1.52m – 2013
The general feeling from the Event Cinema Association is that, in the UK at least, the market is saturated. This is due to the fact that, despite an increase in the number of event cinema screenings, the profits are beginning to level off.
To encore or not to encore?
One issue event cinema is grappling with is whether or not the event in event cinema should be a one-off.
James Dobbin, executive of event cinema at National Amusements, an international cinema chain, revealed the results of a National Theatre survey which showed that 47 percent of those interested in seeing an event cinema screening didn't go due to inconvenience.
On the one hand, one-off live events drive ticket sales and make marketing easier, according to Karen Liu of Odeon. She said:
"We really like to really go for the live broadcast date… All the marketing that the National Theatre put behind it and us and all the other exhibitors is for the actual live date. It creates that urgency to see something… in terms of where there is the actual desire to see something when you're looking at things like War Horse, Hamlet, and The Audience where they're huge titles with huge stars, there absolutely is that feeling as a want-to-see. But I appreciate there are some smaller titles… that actually wouldn't warrant an encore, and we'd actually want to just chase the live date."
Scheduling event cinema screenings at convenient times, Friday and Saturday nights, can be a big ask for cinemas who would rather show new releases.
Unproven releases:
Event cinema can be difficult to sustain if it isn't a proven success. This was proven during a 4-5 day release of Ed Sheeran's concert tour in 2017 which proved a serious flop for cinemas who showed it. Music events work best as one night experiences due to the camaraderie among fans. That's something distributors are keen to promote according to Alice de Rosa from Trafalgar Releasing:
"Full auditoriums are really important. That customer experience is fundamental. Quite often in the music space, when talking to music managers, they're pushing us to not go into as many screens, certainly not to encore, and to focus on selling out."
Therefore, it can be tricky for cinemas to show a one-off event cinema screening on the most convenient night for customers.
In favour of encore screenings
Still, despite the negatives associated with encore screenings, there are benefits. According to de Rosa, convenience is a bigger audience driver than price:
"It is recognising that there are different audiences and the prices are slightly lower for a daytime matinee. I'm not sure that's necessarily the audience driver. I think the audience driver is probably convenience and actually having entertainment at that kind of time is quite unique."
In addition, major multiplex upgrades where newer, more luxurious seating is installed often lead to small capacity cinemas. As a result, it can often make economic sense to host encore screenings if the demand is there.
Live vs. recorded
Nowadays, screenings can be recorded for later use so that cinemas don't have to rely on a live satellite broadcast for future screenings.
According to VUE's Johnny Carr, one in every four event cinema attendees saw an encore performance for Hamlet. In fact, Carr went one step further, saying that not all event screenings need to be live:
"Its important not to cannibalise something that's following, so I would sit on a National Theatre encore if I had to if it meant that I'm not landing beside another theatre production."
In fact, he argues that having two similar event cinema screenings too close to one another can backfire:
"Very similar theatre productions back to back with one another is splitting the audience to an extent. If there's a way for us to be a bit more open in the way they are with film exhibition, then that would absolutely help us achieve an overall greater result."
De Rosa concurred, explaining that in terms of branding 'National Theatre Live' satellite event screenings and recorded performances are no different.
"The National (Theatre) which encores heavily and plays recorded in certain markets, still plays under the banner of National Theatre Live. It's about how that content is presented, not how it's delivered to cinemas that matters so much these days. So I think the live experience is the capture, not the delivery method."
She also explained that for the Picturehouse chain of cinemas, encore performances made up 75% of ticket sales for event cinema screenings.
Ultimately, full auditoriums are the most important thing for content owners. If they can fill an auditorium multiple times, they will do so.
Programming event cinema
One of the key topics of discussion at the Event Cinema Association conference was the variety of event programming on offer. Among panelists, it seemed widely accepted that the plateau the industry had reached was due to market saturation of event cinema productions around theatre, opera, and ballet.
So what other kinds of event cinema are being leveraged to build new audiences?
Classic film
National Amusements have succeeded with classic film. Their Showcase cinemas have created a 'Flashback' series, devoted to rescreening classic films. One is shown every month. Dobbin claimed that these events have been a huge success due to the way that they have been able to create events around the screenings with Q&A sessions, exhibitions, and more.
The trouble with this approach is that demand has to be there. Anniversaries and significant moments are ideal times to screen classic films, but according to de Rosa if there's no weight of campaign behind classic cinema, these kinds of screenings cannot succeed.
"A one-off coming in, if it's around an anniversary… there needs to be a legitimate reason for it to be coming back into cinema and there needs to be a campaign behind it… the anniversary isn't enough (we need to) shape an event that really drives audiences and make something really special. We've seen examples of anniversary releases not being supported by in the same way by the event content and the campaign that comes with it, and not achieving the success that we want to see."
Sport
Outside the auditorium in VUE Leicester Square where the conference took place, large posters advertising VUE's screenings of a boxing fight between George Groves and Chris Eubank Jr. were displayed.
This is another example of how event cinema can capitalise on events away from the arts.
Still, only the right kinds of sports work in this context. For example, Carr believes while boxing works, football would not due to the 'pub mentality' that it requires. He suggests cinemas can try screening smaller events in less well-attended venues to test demand. This helps ensure good attendance and atmosphere when trying for major events.
Foreign language film
Dobbin suggests that in areas with large foreign populations, showcasing dubbed or subtitled feature films as event cinema can work wonders.
"In the US, one of our cinemas just outside of Boston, we have a big Brazilian community, so we actually show feature films with Brazilian subtitles and that actually works really well for us. It's looking at individual audiences."
However, there's also another manner in which foreign films have worked. According to Caleb Johnstone-Cowan, Group Targeted Programming Manager at Odeon, the event model allows cinemas to target small communities with passionate fanbases. One example of this is with anime movies.
"What's really good with the event model is that it allows you to target communities that wouldn't necessarily have the ability to play an anime film for seven days per week for 21 shows. Having the event model shows we can go into communities, student towns, provincial towns… What that gives us is an opportunity to give something to our audience who want to see those films on a big screen (and a lot of the time, quite frankly, to see it legitimately)…"
Gaming and eSports
This has been a bit of a sticking area in terms of event cinema. According to Dobbin it is an area which has not been working.
"There've been quite a few events on an eSports basis that have had very mixed success… I think we're all desperate to find something that works."
However, Dobbin explains that in their American cinemas, Showcase has been having great success with their 'Super League Gaming' event formula. Rather than being necessarily a screening as such, these are more like live events. Young people bring their laptops into the cinema. They connect to a local area network to work on collaborative projects like Minecraft worlds together. They've also moved on to League Of Legends recently.
"Super League just got investment from Nickelodeon which is part of our family of companies so we're looking to bring it into the UK and internationally very, very soon. I think that could be something very exciting but we're incubating it at the moment within our cinemas, but we're hoping that could become a distribution method."
Preschool
For Carr, the greatest untapped resource in the world of event cinema is preschool TV shows and short films.
Cinema chains can offer a lower price point at these screenings. They can also be paired with child-friendly trailering for bigger money-makers. Plus, their shorter run-time allows them to slot in gaps between films to fill out cinema programming.
The other advantage of screening to preschool audiences, for Carr, is that these young people are future cinema-goers themselves. In an age where kids are growing up with streaming services like Netflix and Amazon as the norm, convincing them of the value of brick-and-mortar cinema experiences at a young age will be vital to the future of cinema multiplexes.
"I personally believe that preschool is untapped. It's corny to say it like this but they are literally the future generation of cinema-goers, you're providing an opportunity for families to attend the cinema at an earlier age.

"Positioning it at an earlier time of the day, strategically positioning it at a lower ticket price so there's less stress for the family… if it's game over after twenty minutes, that's acceptable. And in terms of trailering, in terms of digital, in terms of targeted emailing, putting those side-by-side… brings in customers."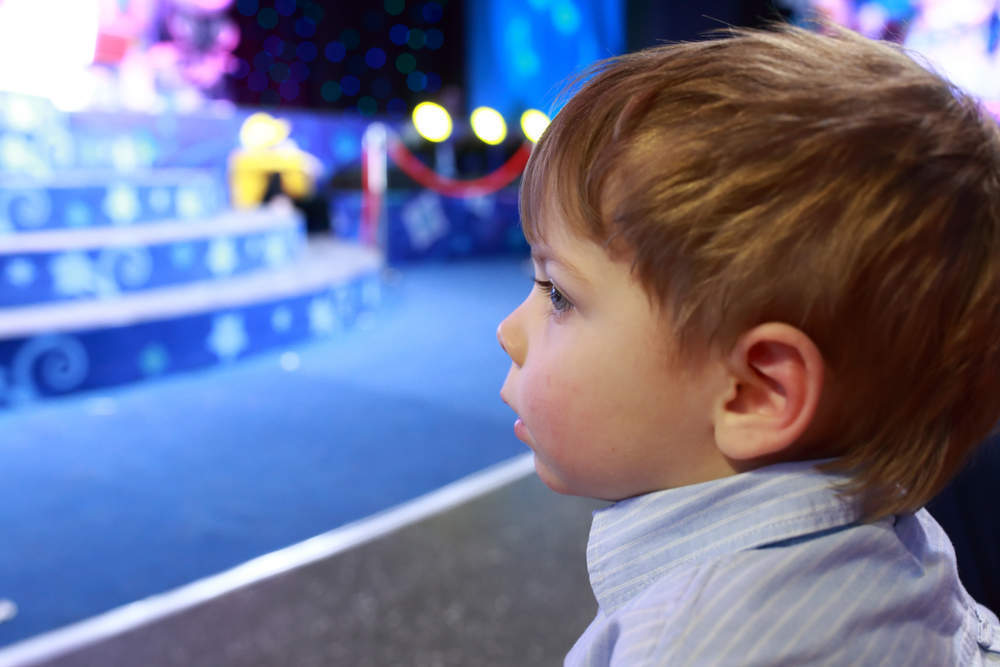 What does the future hold for event cinema?
For the time being though, the future looks bright for event cinema. In some locations profits are plateauing due to a focus on certain kinds of event programming. However, there's plenty of people stepping in to find new solutions to the problem.
Data in event cinema
At the conference Joe Evea of Cineplace revealed his company's data platform. Therein, cinema owners can enter a target audience, breaking that audience down by age, interests, gender, and various other metrics. After selecting audiences, cinema owners are shown a list of which venues would be best suited to attracting that audience.
Evea shared an example audience of female cyclists between the ages of 18 and 40. This data could be used to find the best place to screen a documentary about the Tour De France. The location is apparently Cardiff.
Technology like this can seek out passionate fans of certain film genres and target events towards them. It can also reduce the risk of cinemas hosting screenings that locals are not interested in attending.
In the future, this data could even be used to target films by potential-viewers' individual personalities.
"If you get it right you're reaching out to fans who are passionate about one time of content. You kind of already know the pool you're fishing in, which with traditional film you don't always know. Unless you're a Star Wars or a Blade Runner then it's tough. There's an advantage to event cinema but it's knowing who those fans are and how to talk to them."
A wider remit
Elsewhere, de Rosa urged the conference to broaden its conversation out towards other industry bodies:
"I think we're all very grateful to speak to each other, and hear from each other, and learn from each other. That's what the industry to date has been really focused on. Perhaps, the next step is how we represent our industry externally… I think because we're born out of cinemas and film distribution, we need to broaden that conversation out."
Finally, the most important thing for Liu is 'money-can't-buy' experiences. These include sold-out concerts and best-selling theatre events:
"We speak to our cinema managers who have the pleasure of speaking to the public day-to-day. They're looking for big ticket items. Adele when she sold out all her dates, you can't see her anywhere else, so where better to see her than the cinema? And big family theatre events like The Lion King where better to see it than on a big screen?"
Safe to say, despite the slowdown in the UK there is plenty of space for event theatre to keep growing. The industry is fizzing with creativity, the next step will be harnessing those ideas and bringing them to audiences.