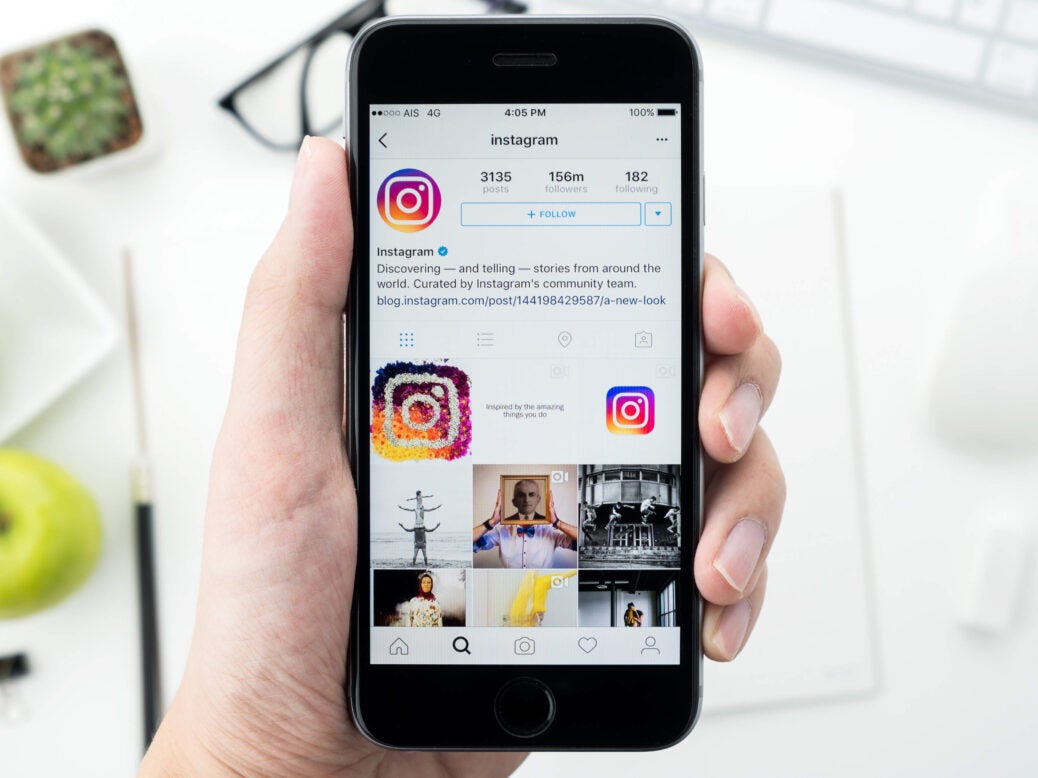 Whilst some dismiss Instagram as merely a photo-sharing platform for soy lattes and millennial pink unicorns, the numbers demonstrate something else entirely.
At the launch of the social media platform's Insta-Economy report, revealing the impact it has on small businesses in the UK, Instagram says it will add £1.25bn to the UK economy this year in terms of gross value added (GVA).
As well, the platform predicts this will triple to £6.7bn in the next five years.
In the seven years since Instagram launched under the stewardship of Kevin Systrom, it has become the seventh biggest social media platform in the world, with over 800m monthly active accounts.
Of those 800m active users, 80 percent of them follow at least own company on their news feed. According to Ali Busacca, head of community for Europe, Middle East and Africa, this is key to how Instagram functions.
She told Verdict:
Everything we do at Instagram is with that community in mind, with those insights in mind. We take feedback back to the company and it helps inform the things we do.
Boosting small businesses in the UK
According to research carried out by Ipsos Connect, Morning Consult and Development Economics, one in three UK small businesses say Instagram helps them to create jobs. As well, an estimated 6,100 new jobs created in the UK are directly attributable to the platform.
Businesses say it helps them find new customers in the UK and beyond, export their products to customers in other countries and see it as key to growing their operations.
Busacca said:
We understand from business owners it's not easy to start a business. We pride ourselves on being an easy solution: anyone with a camera can take a photo and post it online. Additionally, we know that they need insights and we create insights tools. We're proud of how we have the opportunity to create tools that level the playing field.
One example is Instagram Stories, a tool launched in 2016, that is having a major impact on this. Busacca says that one-third of the most viewed Stories on Instagram are from businesses. As well, on average, one out of every five business Stories leads to a direct message from a customer. This helps inform how Instagram makes its decisions about new features.
That says to us great, what are the other opportunities to support a small business community with Stories? Or any other tool that they're finding useful.
Instagram for business is good for Instagram
It's not just businesses that benefit from being on Instagram. The platform itself benefits massively from the small businesses that use it.
Earlier this year, Instagram said it had more than 1m monthly advertisers, up five times from 2016, which was being driven by the increase in business profiles.
Ad revenue for Instagram is expected to be between $4bn and $6.4bn in 2017.
At the moment, the majority of these tools on offer to businesses are free including the data insights tools. Despite the growth in businesses on Instagram, this free offering looks like it will stay, at least for the near future.
Busacca said:
There aren't any plans right now to charge businesses. I don't have a crystal ball as to what things will look like. But one thing that is important to us is to make sure businesses have access to free tools.

Businesses will always be a part of our community, so we will always take care of them in the way we take care of our entire community.
This weekend, Instagram is holding an InstaGift Market in Spitalfields Market, East London, as part of Small Business Saturday. See Old Spitalfields Market for more information.