The Jaguar I-Pace is one of the first electric SUV's to market.
First details are very promising; with the new jaguar offering good range, big latent power outputs and a well-received style and design formula.
The vehicle will produce 398 brake horsepower; have a range of 298 worldwide harmonised light vehicles test procedure, a 90 kilowatt battery and a zero to 60 pace of 4.5 seconds.
These statistics mean the I-Pace can compete directly with the remarkable numbers that Tesla has been producing over the last five years.
Another reason that Jaguar Land Rover has achieved a coup with the Jaguar I-Pace arriving before its rivals is that the electric car market is expected to grow dramatically.
New registrations of electric cars hit a new record in 2016, with over 750 thousand sales worldwide, according to a report out last year from the International Energy Agency and the OECD.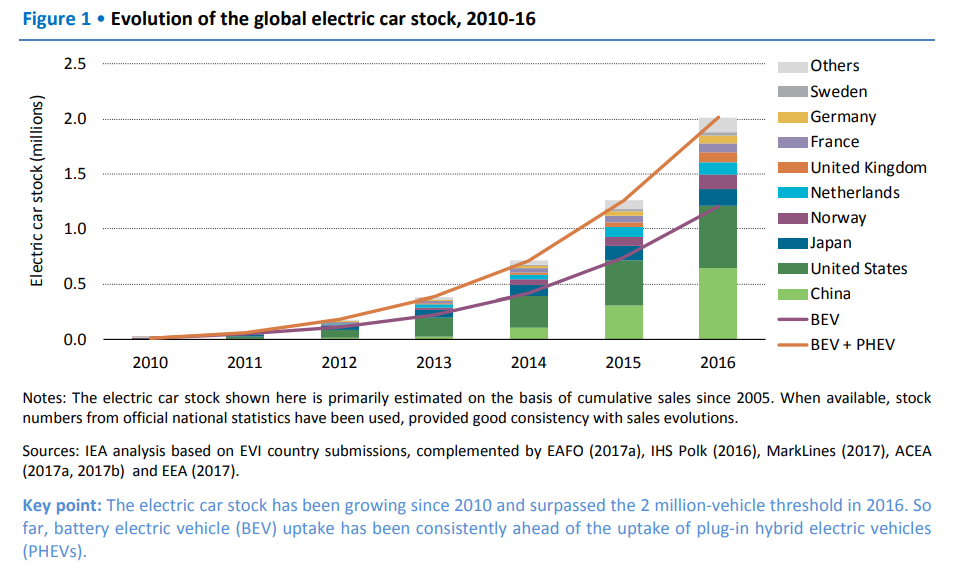 Meanwhile, diesel emissions scandals have lifted the veil on traditional internal combustion engines and people are now fully aware that whichever engine they choose, the supposed eco-credentials of any internal combustion engine are largely false.
Diesel sales in Europe, which made up over 50% of the engines in 2012, have fallen dramatically and stand at around 35.6% in early 2018.
The Jaguar I-Pace squares off with the Tesla Model X
The new Jaguar Land Rover I-Pace is lined up directly to compete with Elon Musk's Tesla, now valued at more than Ford and BWM.
The arrival of the Model X has been watched closely by Jaguar, due to its focus on the high-end SUV market.
Tesla has laid the ground work for the automotive industry, with its Model S, Model X, and budget Model 3 electric cars.
The Jaguar I-Pace has been well received and its speed to market will help. The US and the UK should be good markets for the car.