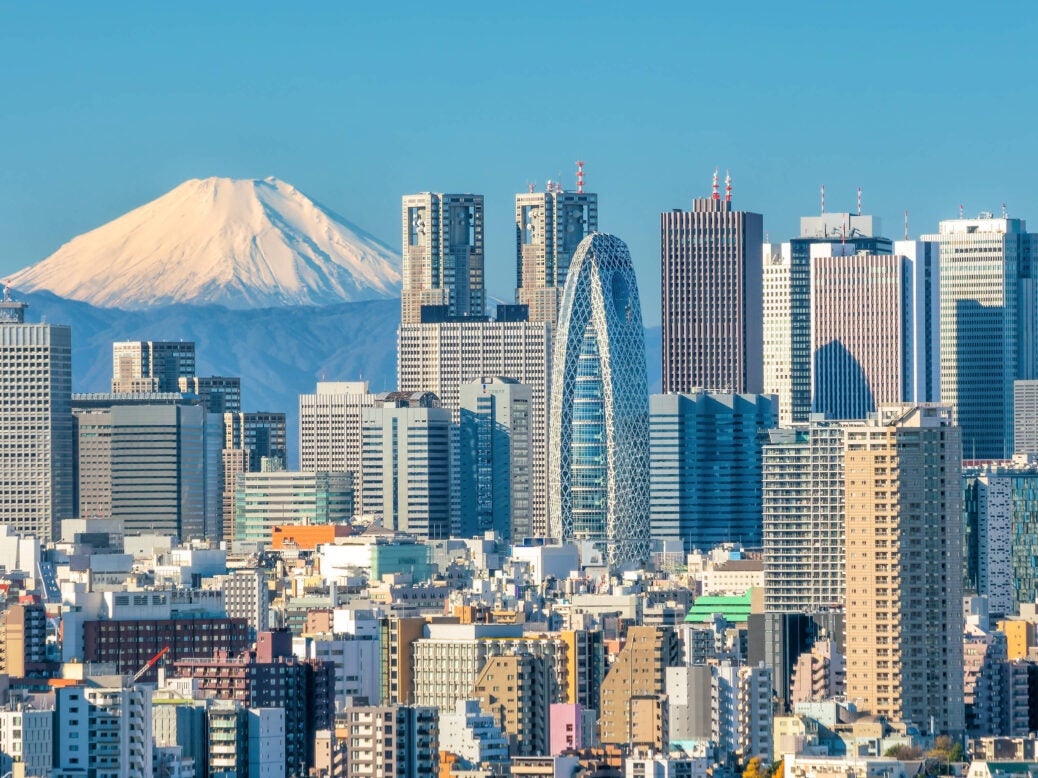 The head of the Japan Chamber of Commerce and Industry (JCCI) has called for changes to the country's tight immigration controls amid a "worsening and intensifying" labour shortage.
Akio Mimura, JCCI's chairman, said that the Japanese government should set up a committee tasked with exploring different ways for the country to modernise its immigration system to allow for more foreign workers.
Japan has already introduced some measures to attract overseas talent, including accepting more trainee workers from developing countries, while also creating a new visa status for nurses and domestic helpers.
But Mimura wants to see bigger changes.
His comments focused on the foundation of the country's economy — small and medium-sized enterprises (SMEs), which employ 70 percent of the Japanese workforce.
The proportion of SMEs with labour shortage problems increased for a third consecutive year to 60 percent in 2016, according to a JCCI survey of more than 2,700 SMEs published in July.
A Brexit link?
Businesses across the UK have raised concerns about labour shortages, worried that they will no longer be able to employ workers from the EU after Brexit.
In September, the main UK trade body for apples and pears said future labour availability is at the top of its lobbying agenda.
Steven Munday, chief executive of the producers' body English Apples and Pears, said:
All British apples are picked by hand, which means that the harvest from orchards is highly labour-intensive. We're working hard with the National Farmers' Union and other bodies to lobby for access to the required seasonal labour after Brexit.
Monique Wong, a multi-asset investment manager at Coutts told Verdict:
We've already seen net migration drop over the year since the EU referendum. Sectors like agriculture which employ seasonal workers — many from the EU — have reported shortages, which is not surprising given the sterling depreciation. In the event of a Brexit outcome that limits migration and labour mobility, one could envisage a scenario with more chronic shortages.
However, economist Jonathan Davis told Verdict that he does not envisage that the UK's limits on migration will result in the labour shortages seen in Japan.
Japan is very different to us.  It has an almost closed economy as regards new entrants. We [the UK] are not closing, we are reducing immigration from EU and increasing immigration from the rest of the world.  We will still have high immigration.
Why is Japan experiencing such severe labour shortages?
An ageing and shrinking population is partly to blame for Japan's severe labour shortages.
More than a quarter of Japan's 127m inhabitants are over age 65, according to 2015 census data, while the country's population is expected to drop to 100m by 2053.
By 2056, the working-age population could fall to less than 50m, according to government estimates.
Although Japan's economy has expanded for the last seven quarters in a row — the longest period of growth in more than 10 years, the Japanese job market is showing signs of decline.
In May, the job offers to applicant ratio in the world's third-biggest economy hit a 43-year high, and it remains at that peak six months later.
While the number of foreign workers in Japan surpassed 1m for the first time last year, up 20 percent from 2015, the country's overseas labour figures are still among the lowest in the world.
A Manpower survey found 86 percent of Japanese employers reported experiencing difficulty filling vacancies last year, more than any other country surveyed.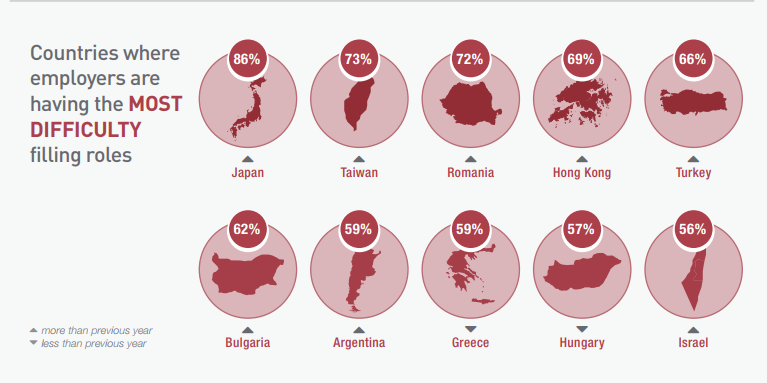 Overall, far fewer foreign nationals live in Japan than in any other developed nation.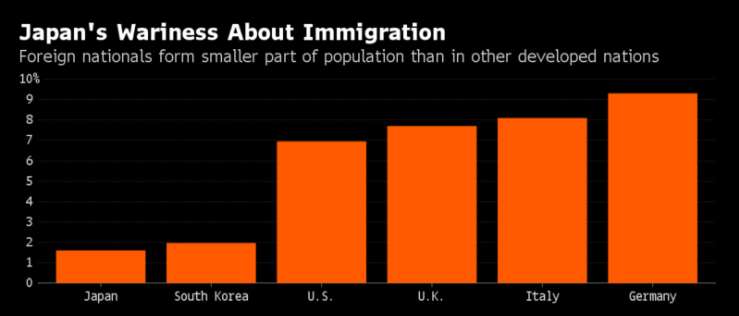 How are Japanese companies responding ?
Amid labour shortages, some businesses are turning to robots.
Earlier this week, Sumitomo Mitsui Financial Group, one of Japan's biggest banks, said it plans to automate the work of 1,500 employees.
Other companies are increasing workers' pay packets to ensure they don't leave their jobs.
Yamato, the largest parcel delivery group in Japan, announced today that it would increase the hourly wage of its delivery drivers by 33 percent more than last year.