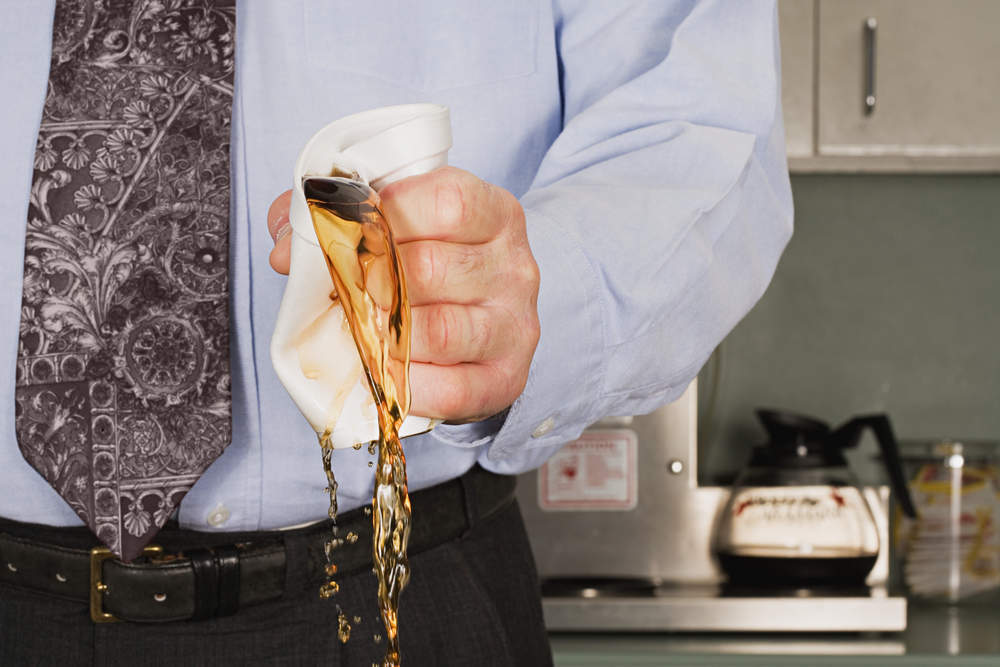 Everyone has their pet peeves at work. For Tesla and SpaceX boss, Elon Musk, that pet peeve is office jargon and acronyms.
Musk's hatred for workplace jargon is well-known. In 2010, the entrepreneur made headlines after he sent an email to all SpaceX staff with the subject line Acronyms Seriously Suck.
In the email, Musk launched into a nearly-300 word rant about his hatred for acronyms.
He wrote:
There is a creeping tendency to use made up acronyms at SpaceX. Excessive use of made up acronyms is a significant impediment to communication… No one can actually remember all these acronyms and people don't want to seem dumb in a meeting, so they just sit there in ignorance. This is particularly tough on new employees.

That needs to stop immediately or I will take drastic action – I have given enough warning over the years… If there is an existing acronym that cannot reasonably be justified, it should be eliminated, as I have requested in the past.

How well do you

really

know your competitors?

Access the most comprehensive Company Profiles on the market, powered by GlobalData. Save hours of research. Gain competitive edge.

Company Profile – free sample

Thank you!

Your download email will arrive shortly

Not ready to buy yet? Download a free sample

We are confident about the unique quality of our Company Profiles. However, we want you to make the most beneficial decision for your business, so we offer a free sample that you can download by submitting the below form

By GlobalData
Last week in an email to all Tesla staff, leaked by Electrek, Musk reiterated his hatred of acronyms and workplace jargon writing in a list of "productivity recommendations":
Don't use acronyms or nonsense words for objects, software or processes at Tesla. In general, anything that requires an explanation inhibits communication. We don't want people to have to memorise a glossary just to function at Tesla.
In the 2010 email, Musk notes that acronyms often take longer to say than the original phrase, defeating their object.
Other criticism of corporate jargon has centred on it being sexist, it being inherently untrustworthy, or it being a sign of corporations employing staff to do meaningless work. More than anything else, workplace jargon is annoying and entirely unnecessary.
The most annoying workplace jargon
Most workplace jargon and acronyms are irritating because they're so unnecessary. These phrases say nothing that pre-existing words and phrases can't.
Here are a few of the most common nonsense jargon terms and what they actually mean.
| | | | |
| --- | --- | --- | --- |
| Workplace jargon | Translation | Use in a sentence | Meaning |
|  End Of Play/EOP/Close of play |  The end of the day | "I'll send it to you by end of play." |  "I'll send you it by the end of the day." |
| Touch base |  Communicate | "Let's touch base soon, okay?" |  "We should talk at some point but it probably won't ever happen." |
|  Circle back |  Return to a talking point. | "If we can circle back to Mildred's point about climate change…" |  "The current topic is boring me, let's discuss the one talking point I prepared in advance." |
|  Bandwidth | The time or resources necessary to complete a task | "If we get bandwidth on this, your idea could go far." | "If someone approves this idea it might succeed." |
|  Utilize |  Use | "We will utilize our budget as best we can." |  "We will use our budget." |
|  Table the discussion |  Temporarily cease. | "Let's table the discussion until the quarterly review." |  "Let's stop talking about this for now. (I also sort of hope this will never come up again.)" |
|  Deep dive |  Look closely at. | "We need to take a deep dive into this data." |  "Let's look closely at this data." |
|  Engagement | Attention. | "Look how much engagement this post is getting on Facebook." |  "Look at how many comments and likes this post is getting on Facebook." |
|  Viral | Lots of online attention. | "Look how viral this post is going." |  "Look at how many comments and likes this post is getting on Facebook. Ellen DeGeneres just invited me onto her TV show." |
|  One-sheet | A short written or printed explanation usually confined to one sheet of paper | "I had a hard stop at 3pm so just send me a one-sheet summarizing the rest of the meeting." | "I stopped paying attention so I need a basic summary that will take little or no time for me to understand." |
|  Deliverable | Something that can be achieved | "You've got a lot of good ideas, but are they deliverable?" | "You've got a lot of good ideas but will you actually be able to do them?" |
|  Incentivise | Motivate | "We need to incentivise our workforce." |  "We need to motivate the people who work for us." |
|  Take it to the next level | Do more | "You need to take this to the next level." | "This is good, but do more of it." |
|  Hard stop | A deadline | "I have to take a hard-stop at 3pm." | "I am going to abruptly leave this meeting at 3pm and there is nothing you can do about it." |
|  On my radar | I am aware of this issue. | "Don't worry Sandra, it's on my radar." |  "I am aware that this is an issue which you need to be resolved, Sandra, but I do not intend to do anything about it." |
|  Due diligence | Looking into something before making a decision | "Don't worry, I did my due diligence before hiring her." | "I stalked her on LinkedIn before hiring her." |
|  360-degree thinking | Thinking about an idea from multiple perspectives | "That's some real 360-degree-thinking, Adele." | "You have thought carefully about the ways in which this could affect others, Adele." |
|  Paradigm shift | A major change in thinking | "The new board members will introduce a total paradigm shift for this business." | "We plan to make minor changes and pat senior management on the back for doing so." |
|  Globalise | To make an idea more global | "We plan to globalise in the next two years." | "We're opening another office in a different country." |
|  Action item | Something to work on | "Summarise the action items on this week's agenda." | "What should we do this week?" |
|  Bleeding edge | Forefront | "We're on the bleeding edge of dinosaur cloning technology, Mr. Hammond." | "We're performing better than our competitors at cloning dinosaurs, Mr. Hammond." |
|  Killing it | Doing well | "Damn, Jerry, you're killing it this week." | "Well done, Jerry." |
|  Synergize | Work together | "Look, team, if we're going to succeed we're going to have to synergize about 500% better." | "We need to work together more." |
|  Low-hanging fruit | Easy | "Middle-aged women are low-hanging fruit, we should definitely sell to them first." | "It will be easy to sell this product to middle-aged women." |
|  Blue-sky thinking | Thinking without considering the cost or consequences | "I'm just blue-sky thinking." | "I have no idea or suggestions about how this concept could come to fruition but I'm going to unhelpfully suggest it and hope you can figure it out." |
|  Idea shower | Lots of ideas, often created collaboratively | "It's time for an idea shower to generate content to help us go viral on social media." | "Let's work together to come up with ideas on how to get attention via social media." |
|  Going forward | In future | "Going forward, we should avoid slapping customers, Bob." | "In future, I expect you not to slap customers, Bob." |
|  Brainstorm | Lots of ideas, often created collaboratively | "Let's brainstorm until we come up with a good concept for this pitch." | "Let's come up with some ideas." |
|  Getting the ball rolling | Start | "Okay, folks, let's get the ball rolling on this brainstorming session." | "Let's begin coming up with ideas, team." |
|  Drill down | Look more carefully at | "I need you to drill down into the figures a bit more, Jane." | "I need you to look into the figures a bit more, Jane." |
|  Out of the loop | Having been away when something was first discussed | "I was on holiday in Cuba all last week so I'm out of the loop." | "I have no idea what you're talking about, explain it to me." |
|  Thinking outside the box | Thinking of an unusual idea | "We need to think outside the box on this project." | "We need to do something different on this project." |
|  Singing from the same hymn-sheet | Knowing what someone is talking about and agreeing with them | "Ahh yes, Billy, now we're singing from the same hymn sheet." | "Ahh yes, Billy, we both understand what we're talking about and agree on it." |
|  Strategic fit | A particular product or organisation matches another product or organisation's goals | "We're partnering with Google because they're a strategic fit for our company." | "Working with Google won't actively disrupt our business." |
|  Bottom line | The final point | "The bottom line is these mistakes should never have been made." | "These mistakes should never have been made and also I'm really mad." |
|  Best practice | How it should be done | "Best practice would be to lift with your knees rather than your back." | "Lift with your knees rather than your back." |
|  Play hardball | Being mean | "I'm going to have to play hardball during this sales pitch." | "I plan to be unnecessarily aggressive for reasons best known to myself." |
|  Benchmark | The example which should be aspired towards | "Five sales a week is the benchmark you should all hit." | "We expect you to make five sales per week." |
|  Results driven | Motivated to achieve good results | "I'm a very results driven type of person." | "I work hard." |
|  Game-plan | Plan | "What's the game plan for this pitch, Ana?" | "Have you prepared a pitch, Ana?" |
|  Customer-centric | Focusing on the customer | "We're a customer-centric business, Brad." | "The customer is always right, Brad." |
|  No 'i' in team | You should work as a team | "Jack, you should know better than anyone that there's no 'i' in team." | "Jack, stop being selfish and work with your damn colleagues." |
|  Back to the drawing-board | Start again | "Tim's plan left us bankrupt so I guess it's back to the drawing board." | "Tim's plan left us bankrupt so we should start again." |
|  Re-inventing the wheel | Doing something difficult. Often used sarcastically | "Come on, Elon, we're not re-inventing the wheel here!" | "Come on, Elon, this is not difficult." |
|  Dot the 'i's and cross the 't's | Ensure everything is done correctly | "Remember to dot the 'i's and cross the 't's, Sandra." | "Make sure you don't screw this up, Sandra." |
|  Moving the goalposts | Changing the objective | "I am trying to get a promotion but they keep moving the goalposts." | "I am trying to get a promotion but they're making it impossible by constantly changing what they expect of me." |
|  Back of the net | Success | "You really hit the back of the net with that sales pitch, Luke." | "Well done, Luke." |
|  On the same page | Thinking in the same or a similar way | "You and me are on the same page, Jasmine." | "We both agree on this matter, Jasmine." |
|  Open door policy | Staff are invited to enter offices and rooms at any time | "In this office, we have an open door policy so feel free to come and talk to me whenever." | "You could technically walk into my office whenever you wanted but I will almost always be either out or on the phone, so don't expect to actually talk to me." |
|  To 'ping' an email | To send an email | "Ping me an email about it." | "Send me an email." |
|  Kick a project into the long grass | To put a project on hold indefinitely/never complete it | "Now that we've fired Tom let's kick all his projects into the long grass." | "Now that we've fired Tom let's put a stop to all his ideas." |
|  Joined up thinking | Thinking carefully about something | "Now that's some joined up thinking, Allie." | "You have spent more than ten minutes thinking about this, Allie." |
|  Pick up and run with it | Continue with this idea | "Great idea, Scarlett, pick it up and run with it." | "Great idea, Scarlett, you should do it." |
|  Streamline | To make quicker/easier | "We need to streamline this process." | "We need to make this process quicker and easier. Perhaps we should email all staff to tell them to stop using jargon?" |
|  To take an idea or project 'off piste' | To go in a different (and often bad) direction | "You've really taken this article off-piste, Rachel." | "Why didn't you just stick to what we agreed, Rachel?" |
|  In the driving seat | To be in control of something | "Rob is in the driving seat with this one." | "Rob is in charge of this project and he will be held responsible if it goes wrong." |
|  No brainer | Obvious | "We should pay our staff more, Mike, that's just a no-brainer!" | "We should pay our staff more, Mike, that's obvious." |
| To 'park' a project | To put a project on hold indefinitely/never complete it | "Shoshana, I think we should park this idea until we've got a fuller idea of the situation." | "Shoshana, this project is never going to happen, so move on and let's both decide to forget about this entirely." |
|  ASAP | As soon as possible | "Get it to me ASAP." | "I want you to know I'm annoyed that you haven't sent this sooner, but I'm not just going to say that." |
|  We're on a journey | We do not have all the answers | "We're on a journey as a company and things like this are bound to happen." | "We have made a major mistake but wish to absolve ourselves of responsibility." |
| Game changer | Surprising news which will change the way things are done | "I can't believe this company just got acquired by the Verdict Group. This is a game-changer." | "I can't believe this company just got acquired by the Verdict Group. This might change things." |
| Thought shower | Lots of ideas, often created collaboratively | "Send me a thought shower with your ideas by next week." | "Write some ideas on a piece of paper in a sort-of artsy way." |
| Run it up the flagpole | Present to higher-ups | "Good idea, I'll run it up the flagpole." | "I intend to present this idea to management but will almost certainly forget/just not bother." |
| If you don't like it, get off the bus | The present situation might make you uncomfortable, and if so you are not welcome | "Yes, we're going to close the orphanage. If you don't like it, get off the bus." | "Yes, we're going to close the orphanage. Accept this or you're fired." |
| Mission statement | Jargon used to justify a company's internal and external workings | "Our mission statement is 'Don't Be Evil', therefore we should probably not track our users' personal information and then sell that information to nefarious organisations who plan to influence elections." | "Some meaningless jargon written on our wall says 'Don't Be Evil'. This means nothing to anyone but it does make a catchy slogan. |
| Punch a puppy | Do something bad for the good of the business | "If you want to keep your job, Andrew, you've got to punch the puppy." | "If you want to keep your job, Andrew, commit this objectively evil act." |
| Price point | Price | "This price point is very reasonable to our customers." | "The price is good." |
| Let's get our ducks in a row | Let's get organised | "Before we take this major meeting with Dom, our editor-in-chief, let's get our ducks in a row." | "We should probably come up with a plan before meeting Dom, our editor-in-chief." |
| Impact | Affect/effect | "Look at the incredible impact we're having." | "Look at the effect we're having." |